Ted Mewton played for Wests between 1936 and 1942. 
The chart below is thanks to Geoff Ibbett from the Wests Archives.
The columns are First Grade, Reserve Grade, Third Grade and City Cup.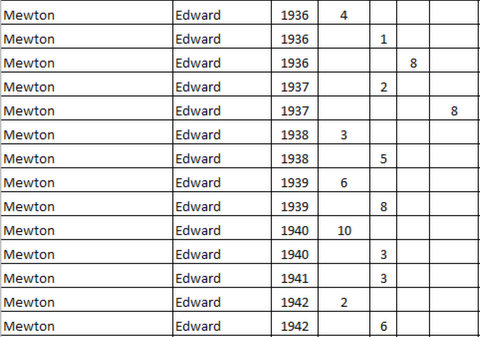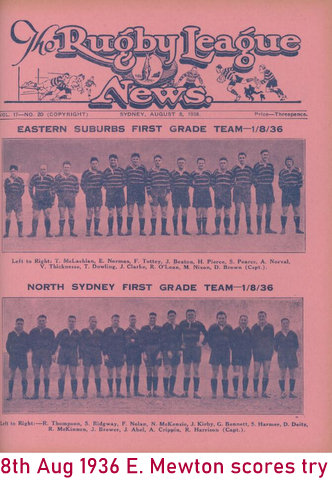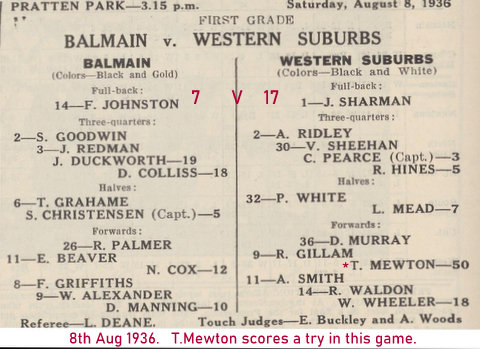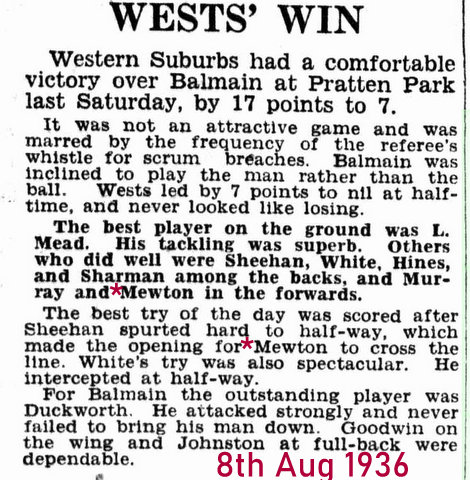 Good win by Wests and Ted scores his first try in First Grade.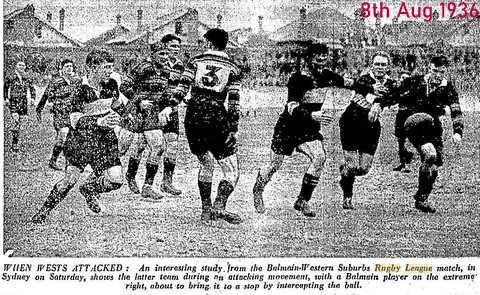 If you look closely you can see the wooden cycle track at Pratten Park.
Also flood lights were installed in 1936 at Pratten Park.
1937.
Ted leaves Wests mid season and heads to Wagga to captain coach Wagga Kangaroos.
The Kangaroos won the Blake Cup under the coaching of Ted.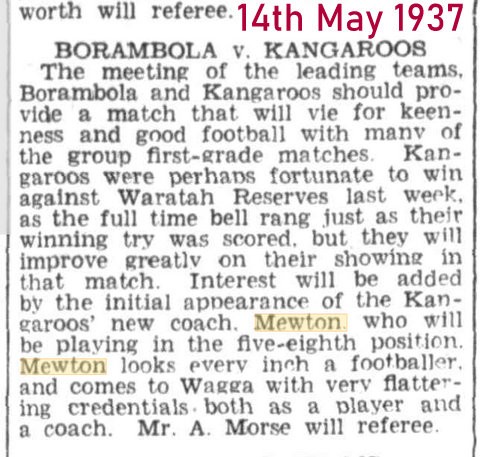 Teds son Warren Mewton told us his dad returned to Sydney to marry his mum.
Ted made it back in time to star in the Reserve Grade win against Souths in the 1937 Grand Final.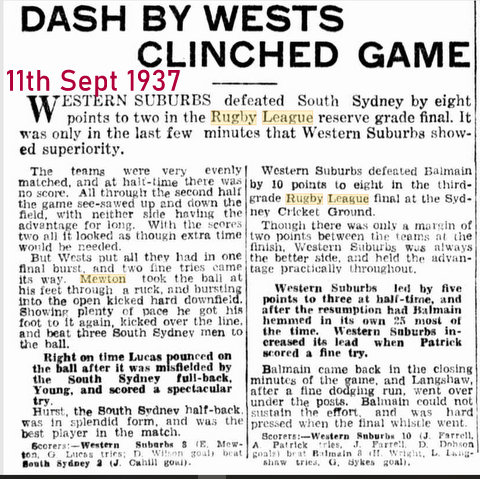 Wests 8 beat Souths 2.
Ted scores a try in this Grand Final game.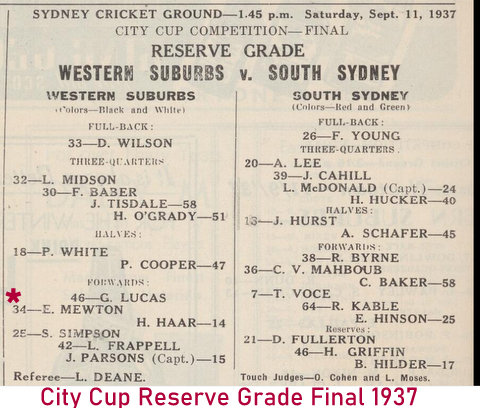 This was the first time that Wests had won the Reserve Grade premiership.
And is only one of three Reserve Grade comps that Wests have won. The other years are 1961 and 1981.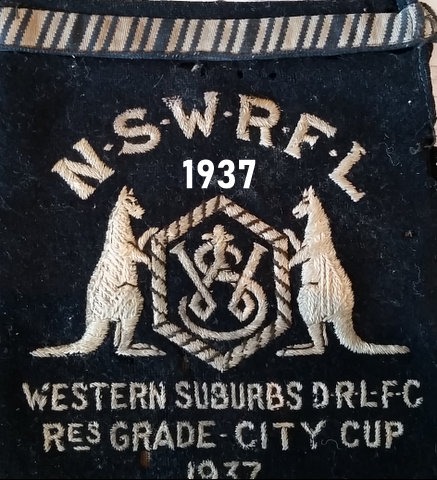 The blazer pocket from Teds blazer.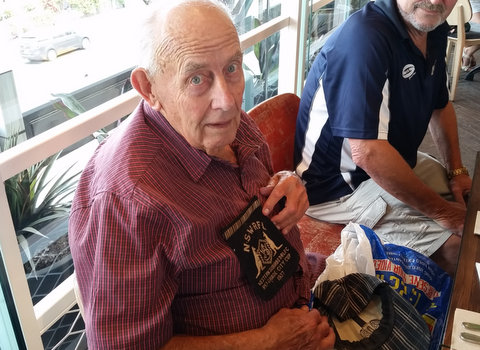 Warren with his dads blazer pocket.
1940.

Ted Mewton in 1940.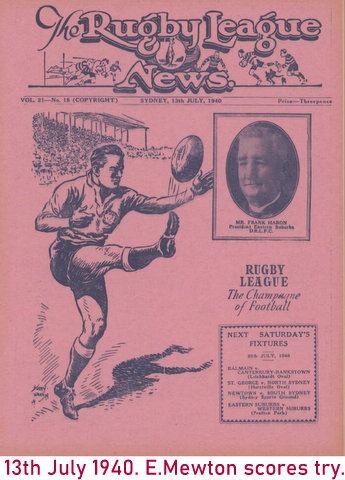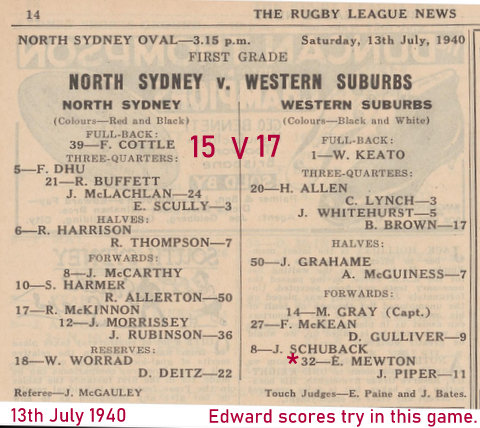 By now Ted was 30 years of age.
Ted being a true Wests clubman played on during the next 2 years to help Wests during to the Second World War.
At the end of the 1942 season Ted hung up his boots.
10 years later Ted was a Wests selector in 1952.
*
2019.
Teds first First Grade game was played in 1936 some 83 years later the Wests Archives
were able to present to Teds son Warren his Wests Players Medal number 340.
Neil Bennet from the Archives and Warren Mewton.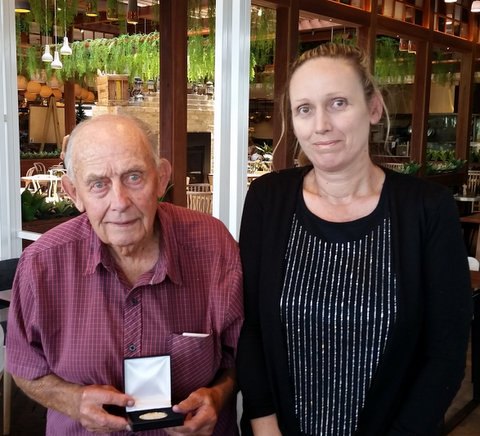 Warren and his daughter Katiy Mewton.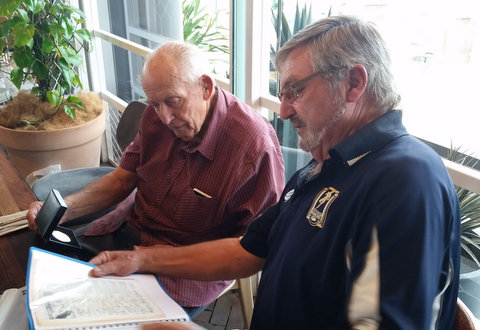 Warren and Neil reading the history of his dad time at Wests.
*
Just to finish Warren was a very good footballer and played a couple of years at Arncliffe Scots in 1963 and 1964.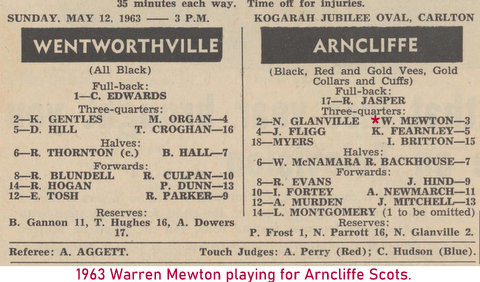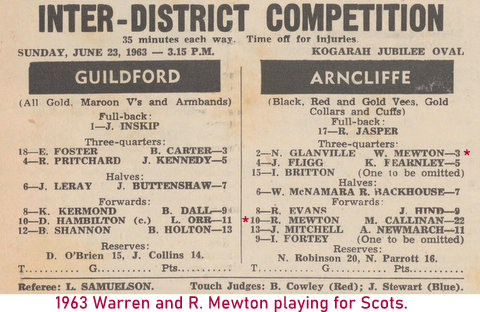 Warren and his brother Robert playing in the same team in 1963.
A very proud Warren Mewton with his dads Wests Players Medal number 340.