Gentlemen
We have been informed of the death of Pratten Park Magpies Member Frank ELLISON.
* Franks funeral was held on Monday 22 July at Mother of Mercy Chapel,Rookwood.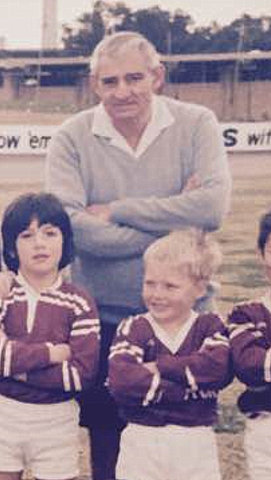 Frank at Lidcombe Oval with a team of young Concord United players.
Frank played lower grades with the Club in 1951 & 1952 & was later a coach & official with Concord United.
In 1951 Frank played in the Final series for Wests playing in both the Semi Final, Final and Grand Final.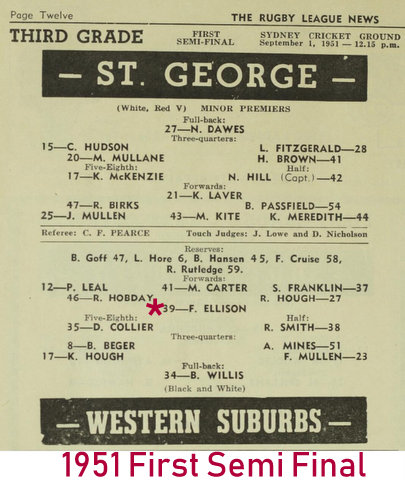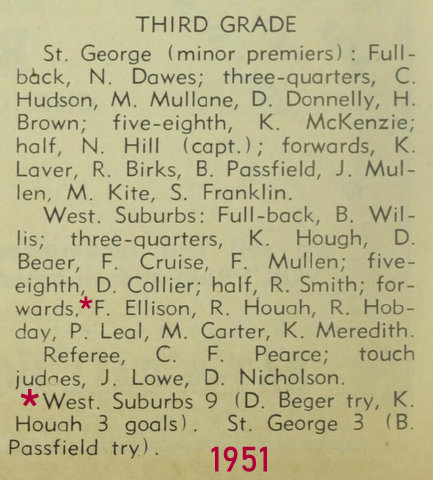 Wests beat Minor Premiers St George in the Semi.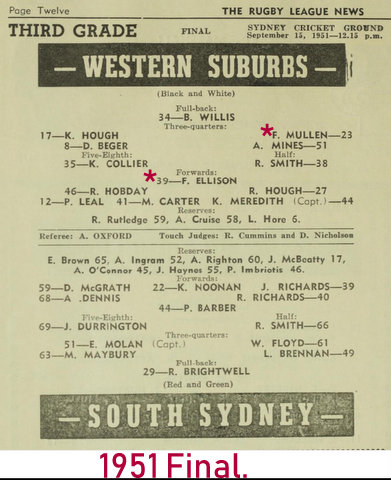 NOTE: His team mate Fred Mullen from the 1951 season died early this year.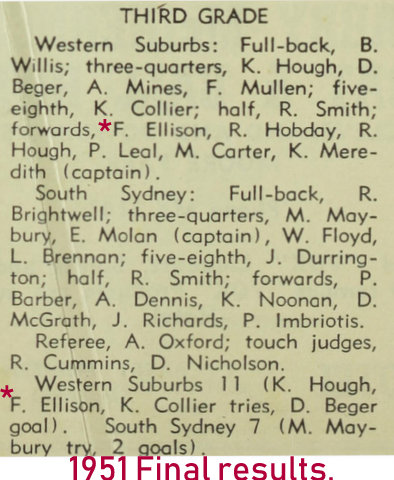 Frank scored a try in this close win over Souths.

From our research Frank played the 1956 season at Bourke.
Below are a few newspaper articles about Franks time in Group 15.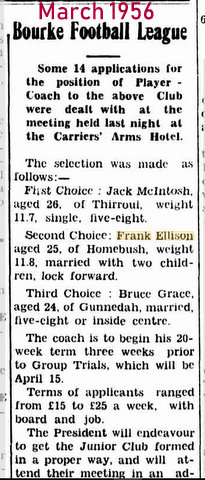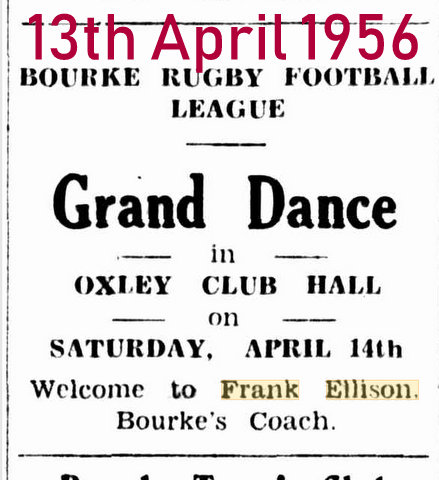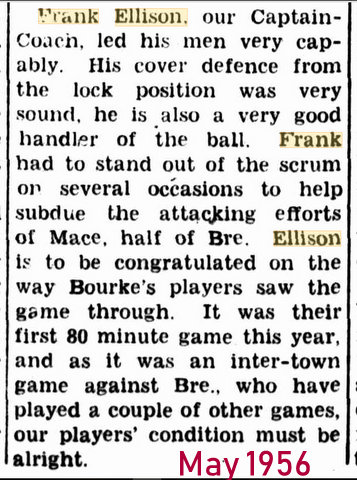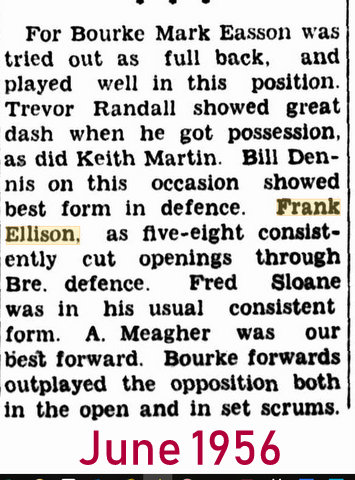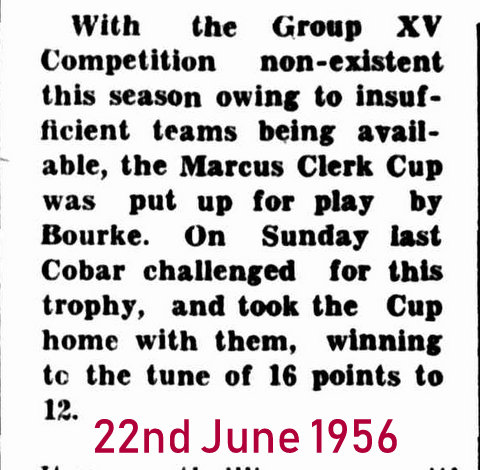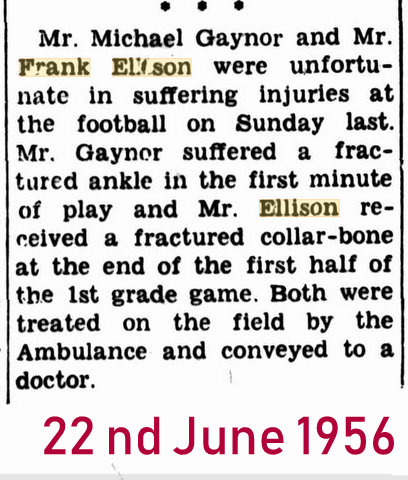 We understand that Frank was one of the people responsible for establishing The Markets Team (Flemington) which played in the Business Houses Competition.
Frank was a regular at Reunions until a few years ago when his health prevented him from attending.
Vale Frank Ellison.