Vale Fred Mullen.

1930 – 2019
 Fred Mullen First Grade #495. (1952)
Fred played with the Magpies from 1950 to 1954 .
Fred was 89.
Fred with Paul Dixon at the 2009 PPM reunion.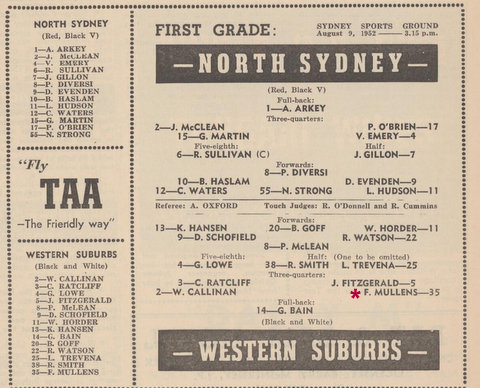 Fred playing on the wing in 1952.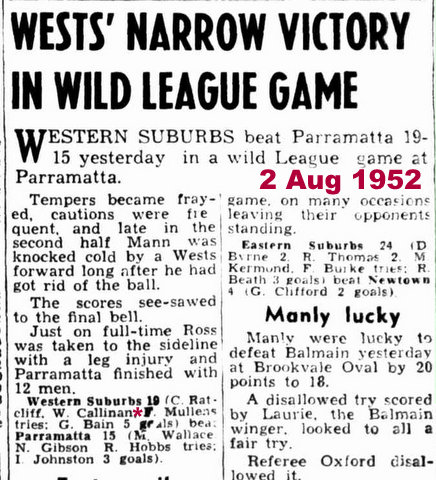 *

Fred scored a try in this very important game late in the 1952 season.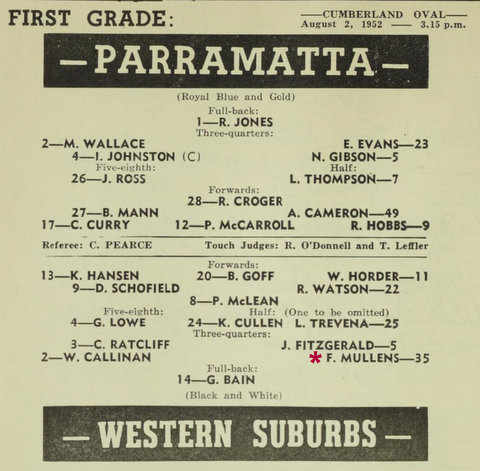 Below is Fred's missing First Grade game from 1952 and his 1st First Grade game for the Magpies.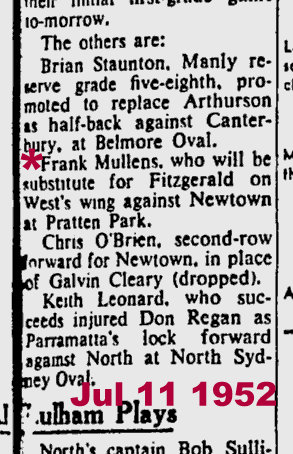 SMH story.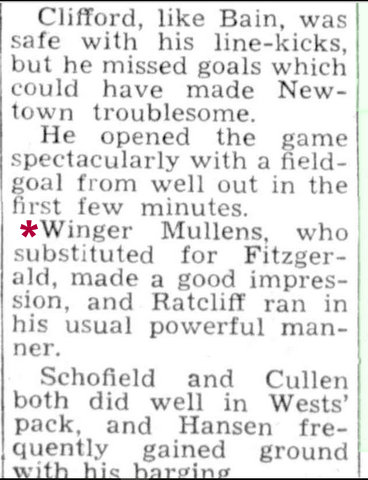 Part of the game report from the SMH.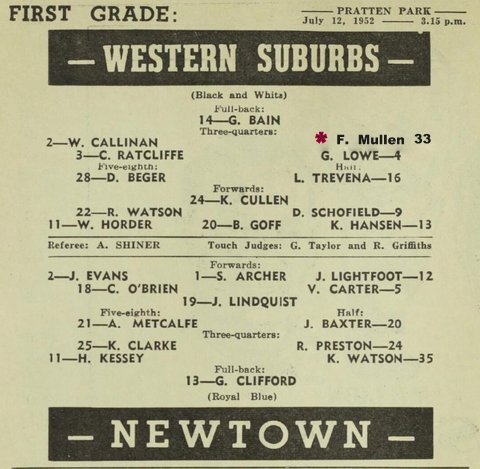 Wests 17 beat Newtown 7.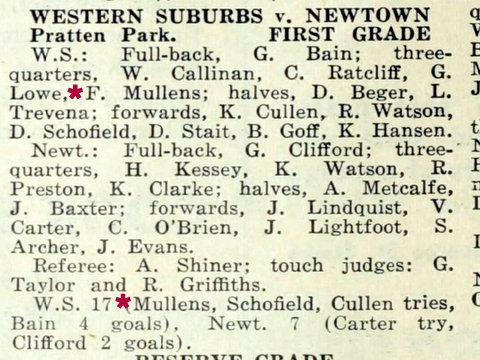 *Fred also scored a try in this game.
 Fred Mullen played a total of  58 grade games for Wests between 1950 and 1954.
First Grade 3. Reserve Grade 32. Third Grade 23.
Vale Fred Mullen.