VALE Barry Ferney

1939 – 2018
 Barry was  a member 0f the Wests 1961 Third Grade Premiership team.
A five eighth or centre, Barry was a Granville CYO junior who played with Parramatta in 1959 & 1960.
Barry played 2 years at Wests 1961 and 1962.

Parramatta's list of Graded players 1959
Barry later enjoyed a successful bush coaching career in Guyra, Glenn Innes, Wellington & Lithgow.
Barry was a regular at our reunions.
Wests 8 beat Manly 2.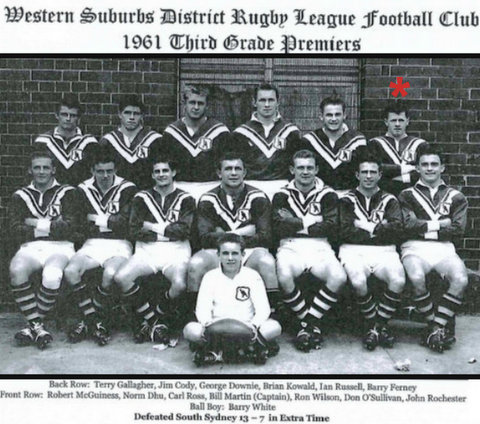 Barry played a total of 25 Third Grade games for Wests.
Barry scored 4 tries.