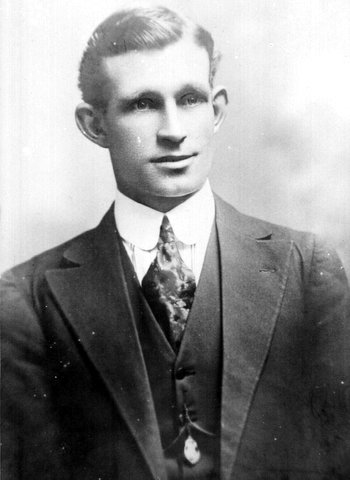 George Lyall Wall.
Unfortunately a lot of the stories that appear on this website are about Old Wests players going to the Big Football Field in the sky or they are doing it tough health wise.
Yesterday (10/9/2018) I was involved in a very good story.
The Good Story begins…….
While I was researching a story on Wests I came across the name Lyall Wall who played fullback for Wests in 1920.
The Western Suburbs Team that were runners up in 1920 City Cup.

(Lyall with Red star on his head)
Note: All old photos on this page are thanks to Neil Bennett and the Wests Archives
I looked his name up on the web and found he had played for Balmain in 1912,14,15,16,17 18 and 1919. Lyall had one year at Annandale in 1913. Lyall left Balmain and played one year 1920 with Wests then one year with the newly formed St George in 1921.
See full history below.
Supplied by Neil Bennett from Wests Archives.
Lyall Wall Rugby League career.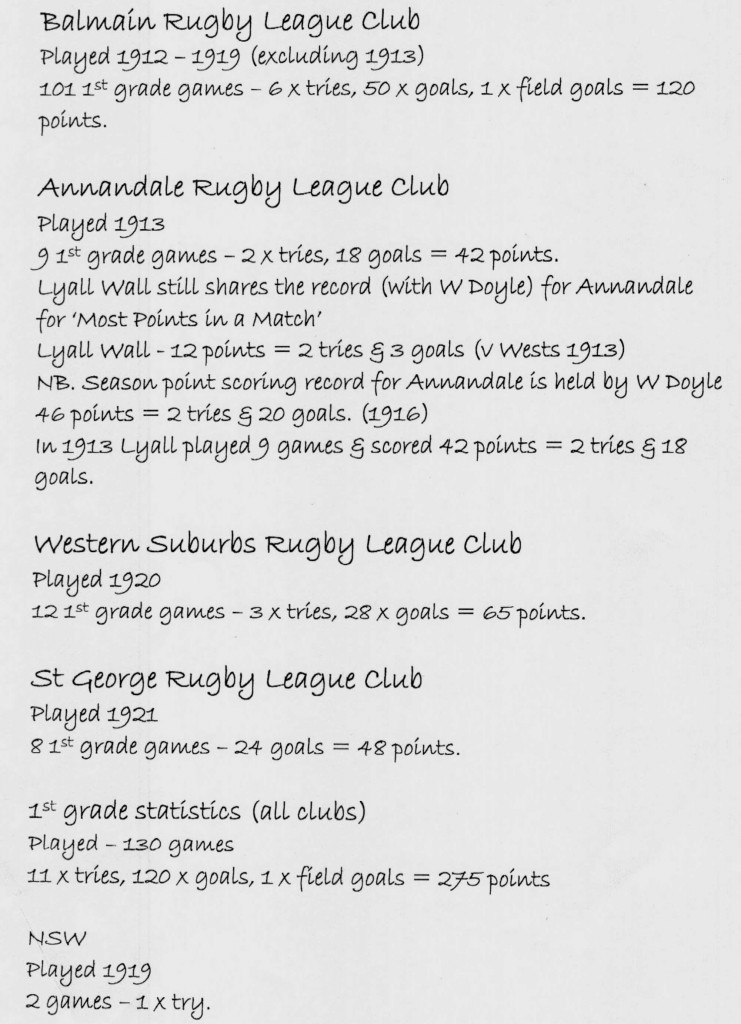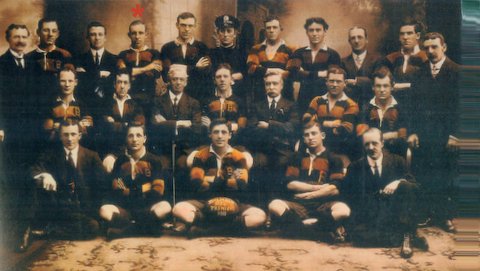 The 1915 Balmain Premiership winning Team.
(Lyall is 4th from the left standing.)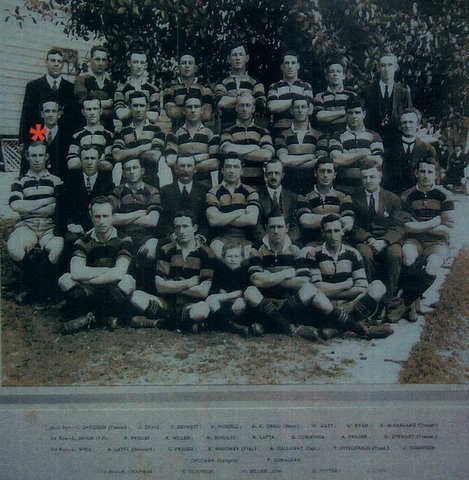 The Balmain squad that won the 1915,16,17 and 1919 Premierships.
(Lyall has Red star on his head)
I found an old program that showed Lyall playing in the first First grade game for St George.
This is where the Good Story really starts.
I emailed the images below of this very first game to my mate Rick who is a St George supporter and avid Rugby League collector of all things old .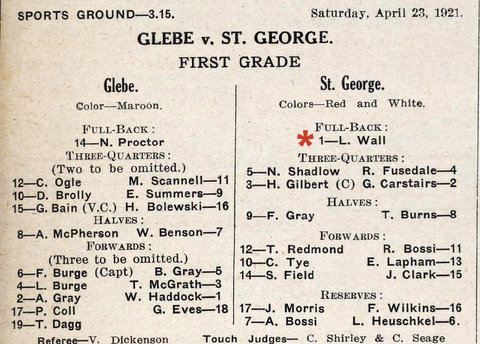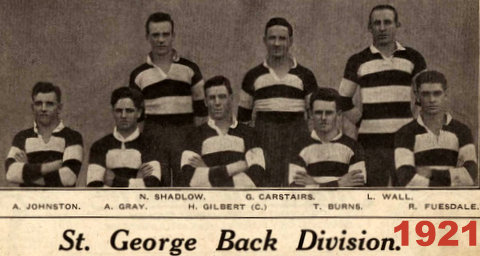 Rick recognized the name of the St George fullback Lyall Wall as the grandfather of his wife's best friend.
Lynette Ferguson nee Wall.

Lynette knew only of her grand fathers connection with the Balmain team.
Rick rang me and as they say "the rest is history"
After checking with Neil Bennett it was discovered that no one from the Wall family had collected Lyall's Medal.
So after a few phone calls and emails yesterdays Medal presentation was arranged at the Wests Ashfield Club.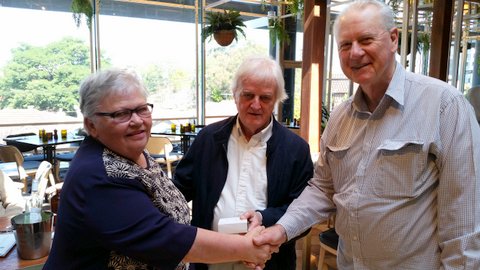 Lynette Ferguson (Lyall's granddaughter) is presented with Players Medal 196 from Rick Wayde and author Gary Lester.
(Gary is the one with hair!!)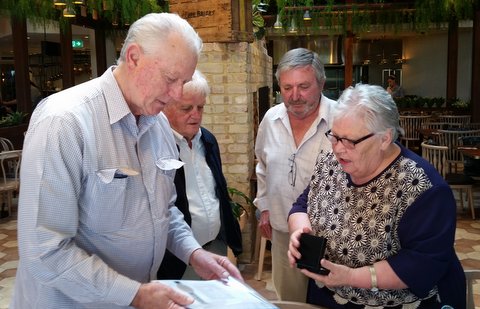 Rick, Gary, Neil and Lynette.
Lynette with the official Deed of Recognition and Neil Bennett.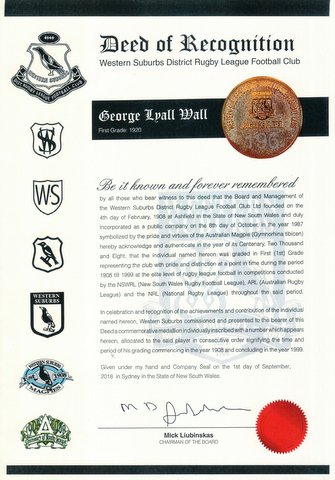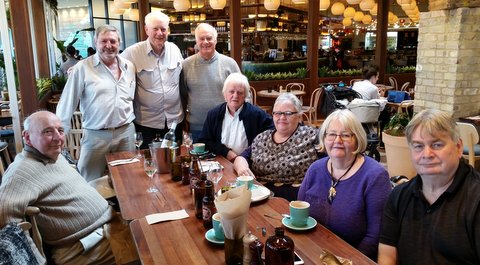 The Table of Knowledge.
Going clock wise Bob Dickinson (Wests Archives) Neil Bennett (Wests Archives) Rick Wayde (Many Hats) Ted Greenaway (my mate), Gary Lester (Good Bloke)
Lynette Ferguson (GD) Diane Fetherston (Lovely Lady) and her Husband (Rick)
(sorry if you have a digital watch!!)
I spoke to Lynette after the presentation and she felt very proud to accept her Grandfathers Wests Players Medal.