Vale Neville Chapman Hornery .
3rd of  May 1948 – 15th of May 2018.
Age 70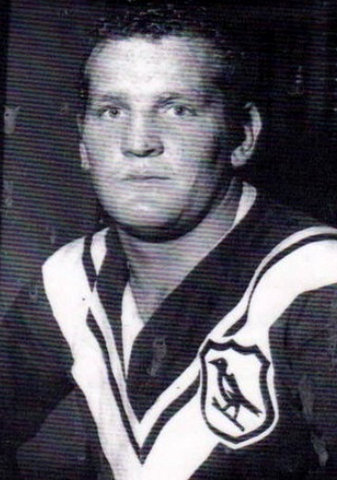 Nev Hornery.
Neville was a very talented sportsman from an early age and played many sports well but his one great talent was playing Rugby League and playing it HARD.
With the help of his son Craig and Nevs mates I have tried to cover his years as a gifted sportsman.
Mainly Rugby League.
The Enfield Federals Years.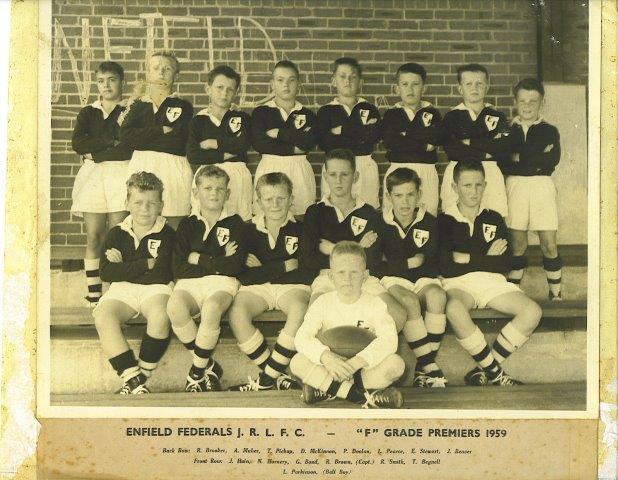 In 1959 at the age of 11 Nev wins a Premiership with Enfield Feds.
Nev is 2nd from the left front row.
In 1960 Nev had his first taste of playing at the SSG.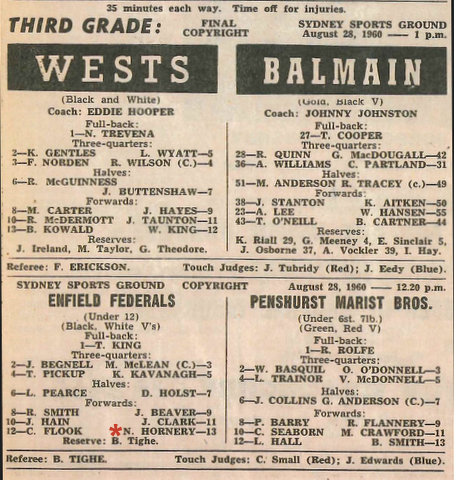 Wests 3 were beaten by Balmain 16.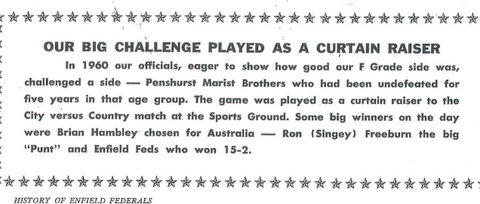 Enfield Feds 15 beat Penshurst Marist Bros 2.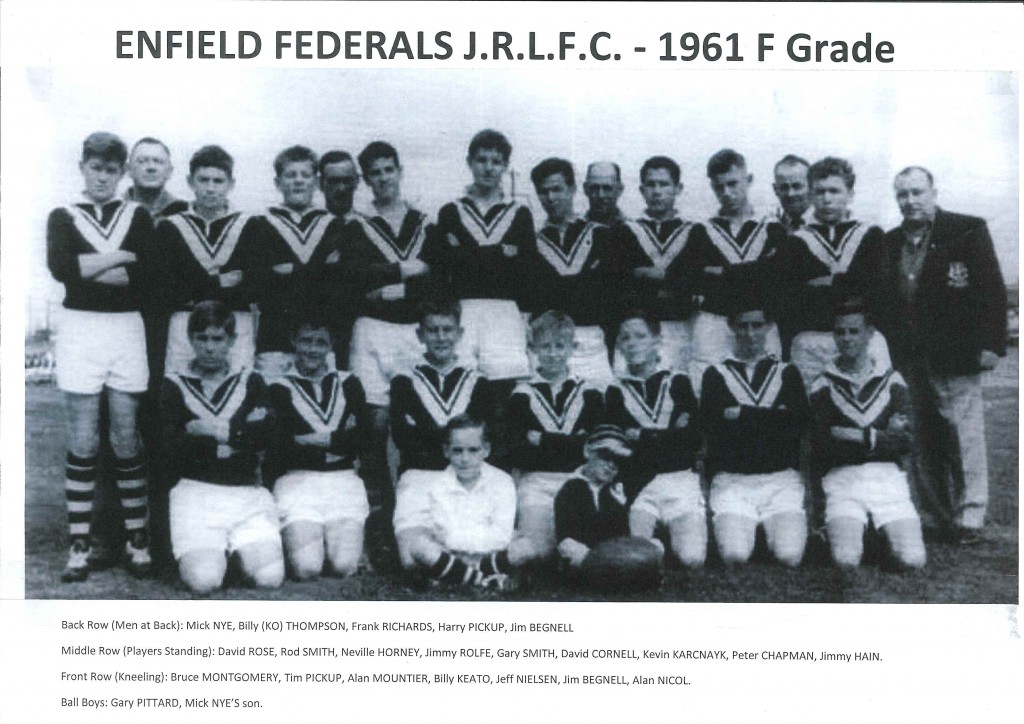 A lot of these young men went on to play grade with Wests and other teams e.g. Tim Pickup.
Below is a bit of Feds and Nevs History.
The Enfield Federals were such a dominant side they went undefeated for seven years,and ironically lost their one and only game,the 1965 Grand Final which would be Pickup's last ever match for the club. During the Federals reign they quickly ran out of opponents, having to play up an age group to get a game and would eventually have to shift to other Junior League's (Balmain, Newtown) to be accommodated. The Federals were such a force that twelve out of the starting thirteen line-up represented Western Suburbs RLFC in the 1963 S.G BALL/Oatley Shield and 1965 JERSEY FLEGG and won both competition's UNDEFEATED, with Tim Pickup as Five-eighth and Captain.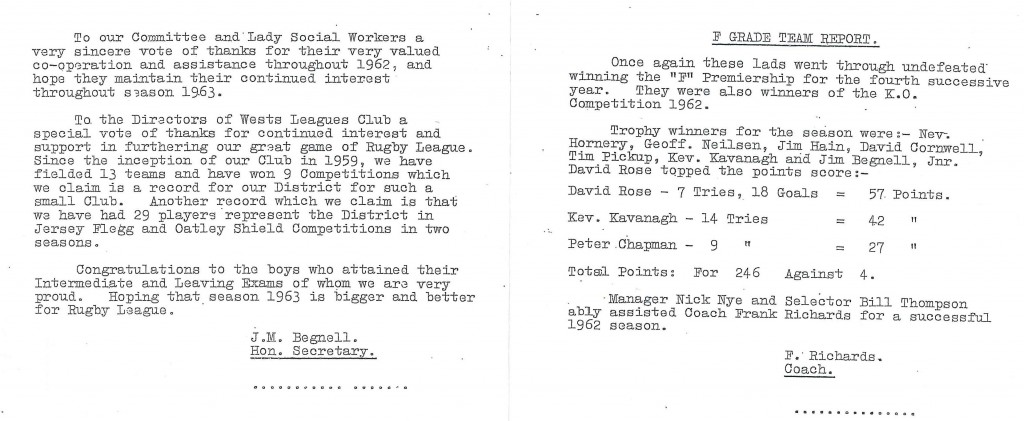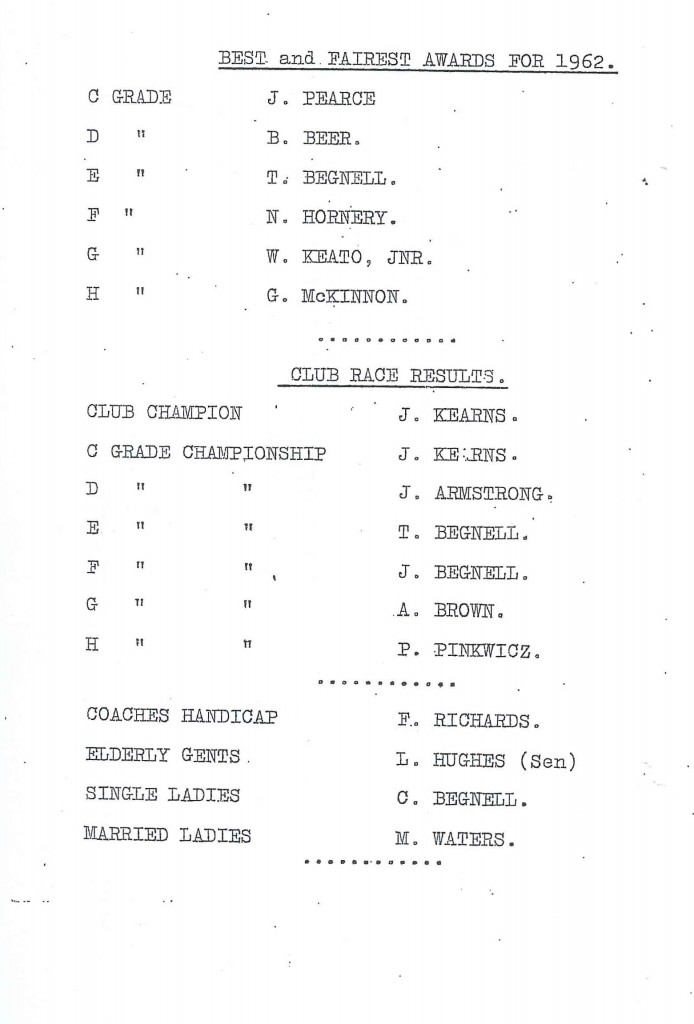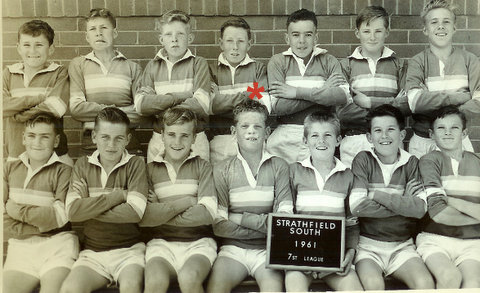 Meanwhile at Strathfield South school Nev is also playing footie.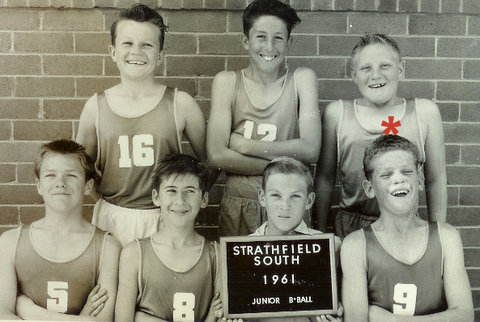 And something called Junior B-Ball.
I wonder what the joke was???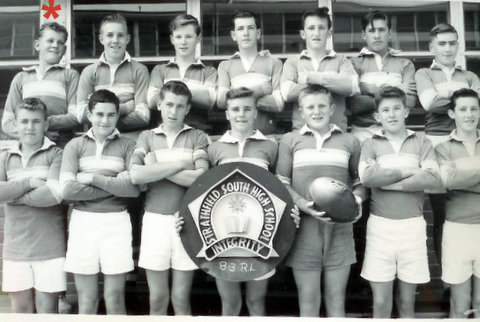 Nev playing at High school level.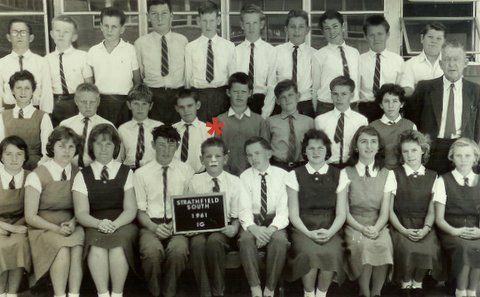 Class photo 1961.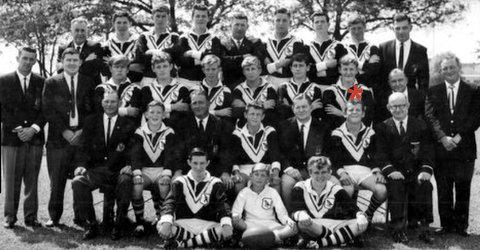 Undefeated Premiers… Oatley R.S.L Shield Competition, 1963
 Back Row  J.Addision, R.Smith, M.Mclean ,F.Tagg, W.Leet, J.McGlivray, J.Rolfe PMcCarthy ,P.Panagiris
Second Row   Jim Murphy, B.Jones, D.Cornall, A.Driver, PMcGaulley, T.Lawerance, K.Kavanagh,
R.Tooby, J.Begnall,J.Taunton.
Front Row   J.Tagg, J.Nielsen, J.Miller, Tim Pickup(Capt) F.Reardon(Coach), Nev Horney, F.Wailes.
Seated: Jim Begnell, J.Duff, N.Smith
Below is the 1964 Flegg Team.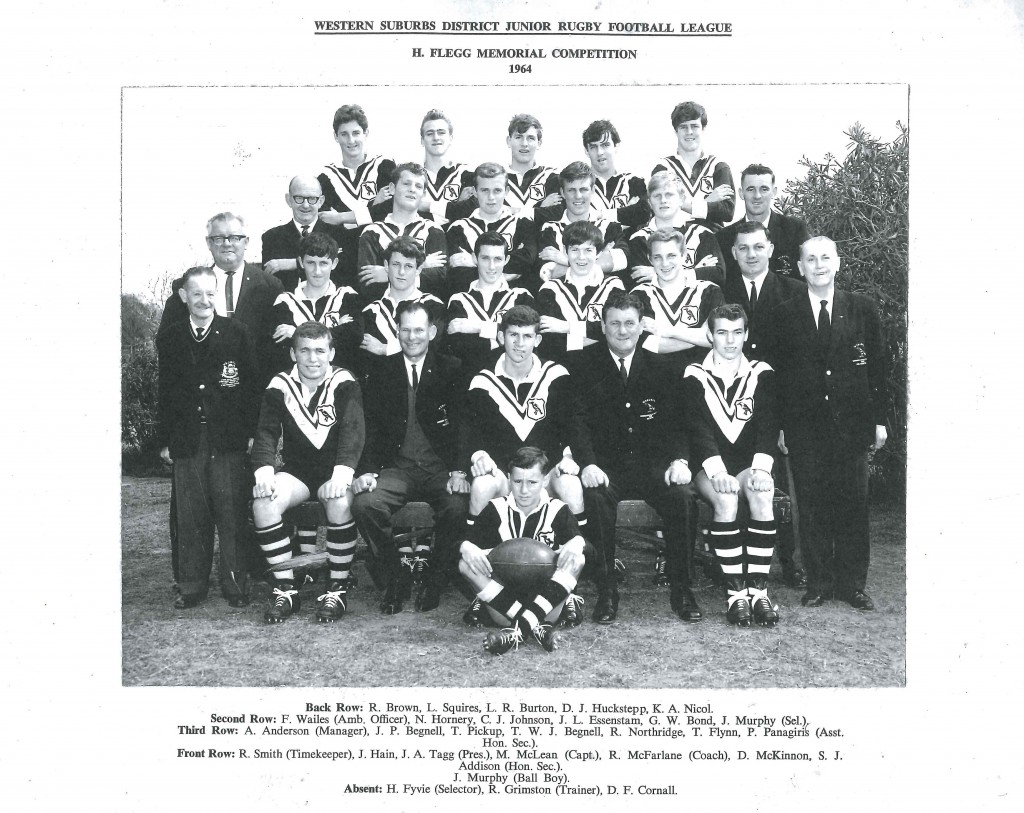 Nev has just turned 16.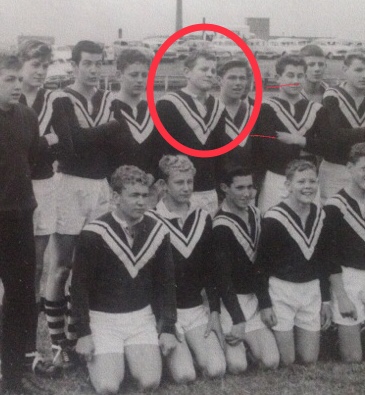 Photo taken at Lidcombe Oval ??
The Western Suburbs Years 1965 – 1969.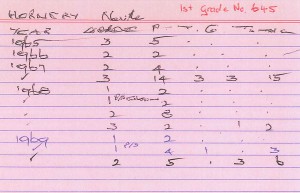 Thanks to Neil Bennett from Wests Archives for supplying Nevs players card.
At the age of 17 Nev was graded in 1965 and played 5 games in 3rd grade that year.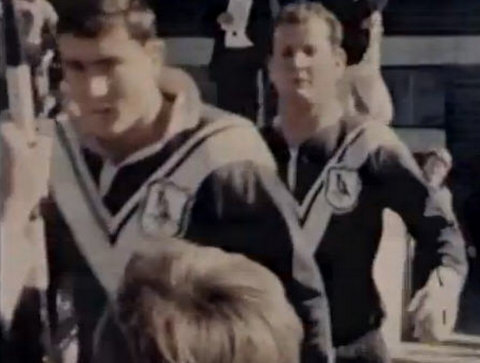 Rare photo of Nev running onto Pratten Park for a 3rd Grade game in 1967.
Player in front Garry 'Gus' Gunton.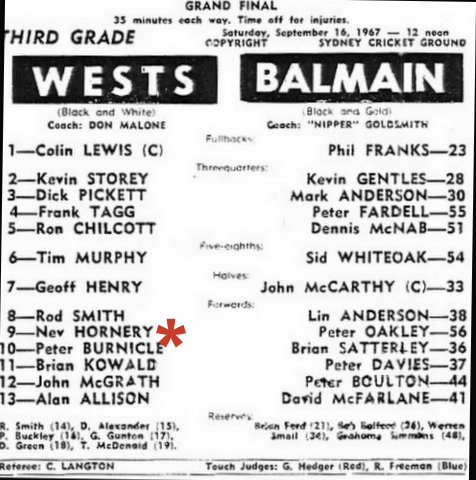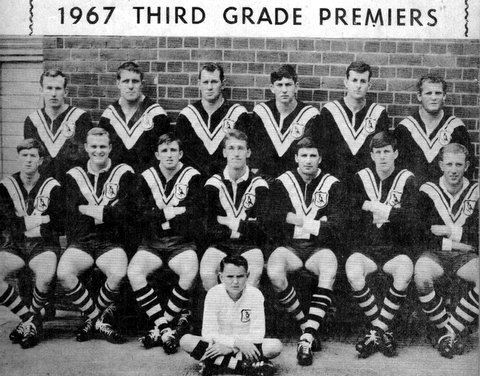 Nev is back-row far right.


Match report from the SMH.
1968.
Officially Nev played his first First Grade game in 1968 against Parramatta.
BUT
a few days before at Lidcombe Oval Nev played against the French team.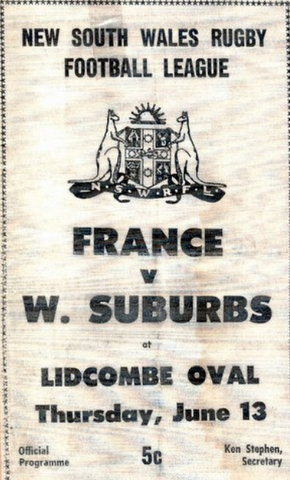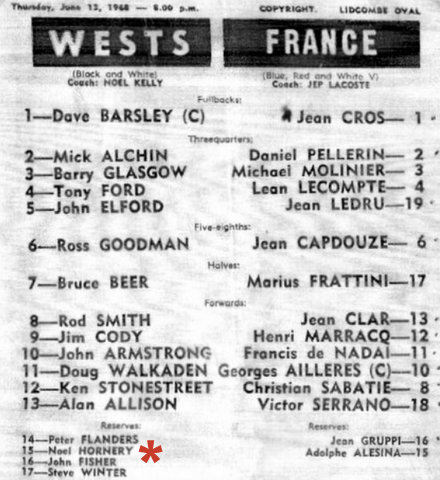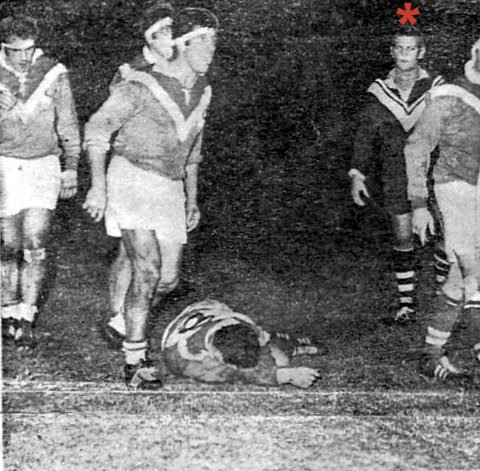 Not me Sir says Nev.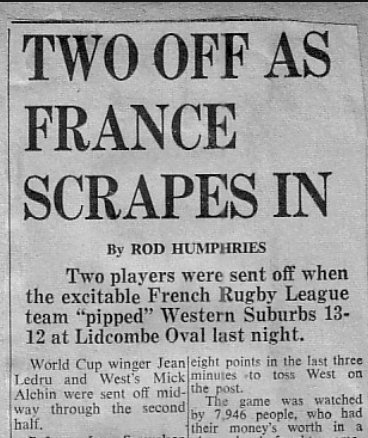 Back to Nevs official first First Grade game at Cumberland Oval…..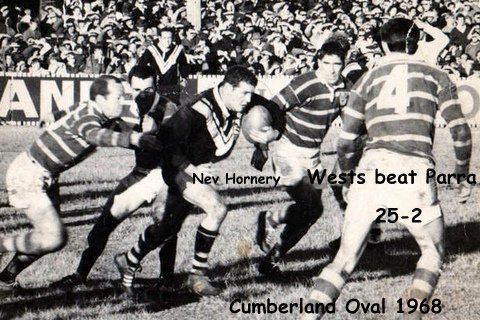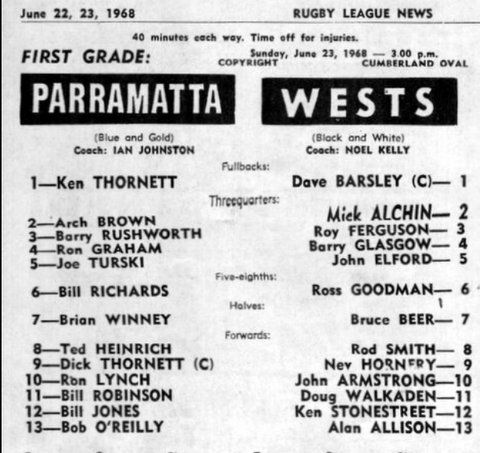 Wests 25  beat Parramatta 2
And it made the newspapers.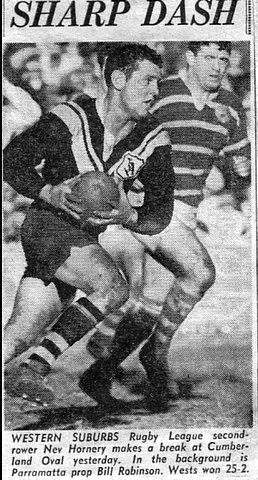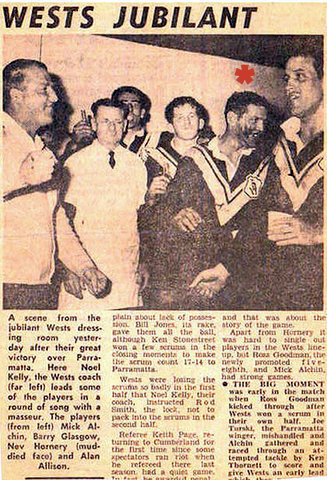 One week later……
Wests v Easts at the Sydney Sports Ground.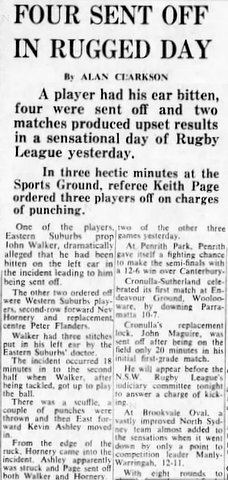 Nevs third First Grade game of the season.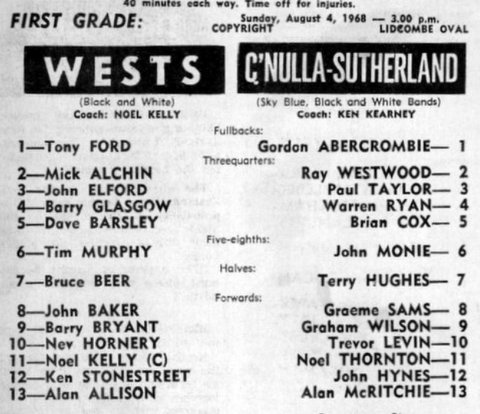 Wests 19 beat Cronulla- Sutherland 12.
1969.
Who remembers Nev playing on the wing opposing Micheal Cleary at the SCG in 1969???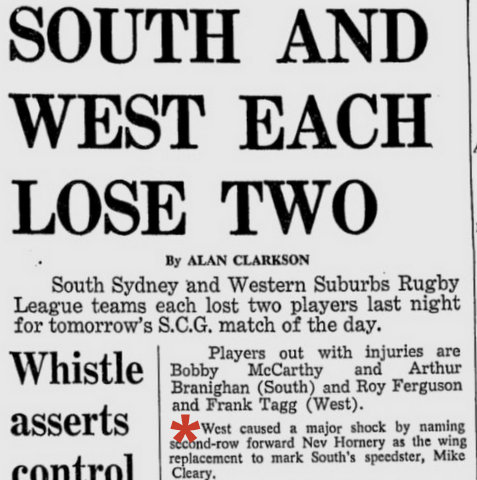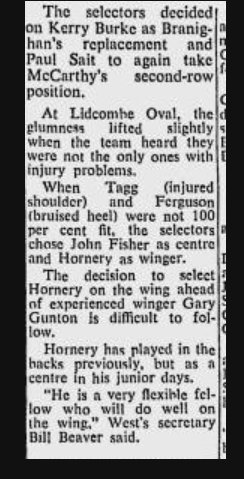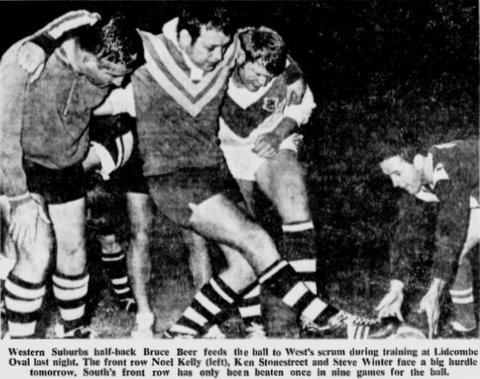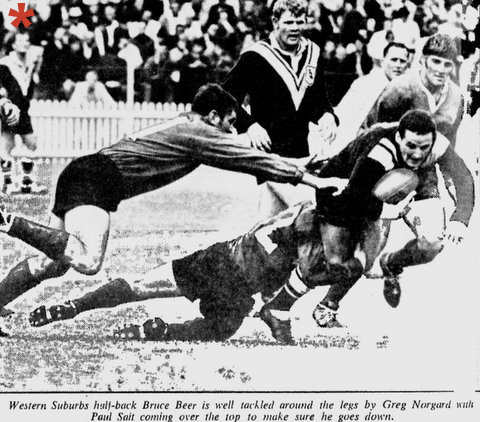 * 

Thats Nev on the wing.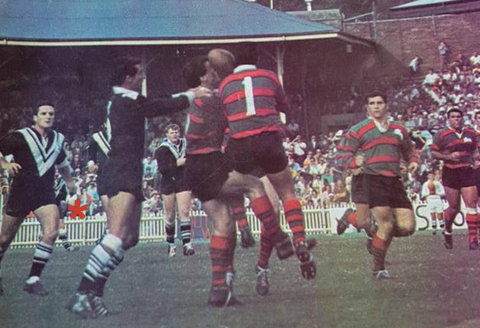 *

Nev standing behind Bruce Beer.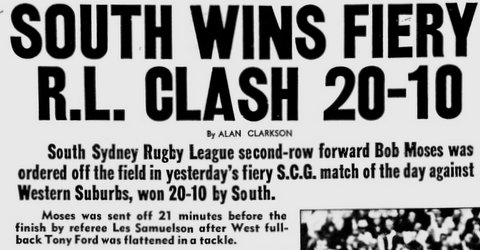 Nev played well against M. Cleary.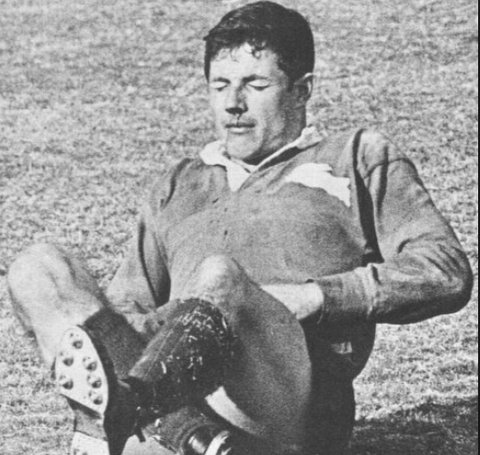 Then the game everyone remembers.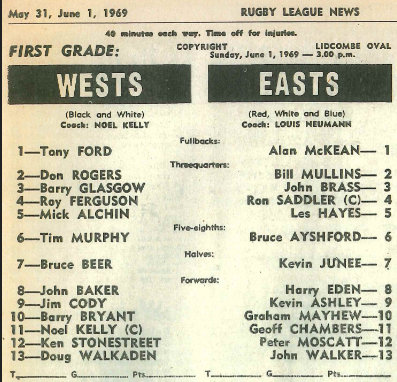 Nev was not suppose to play First grade this day but history tells us otherwise.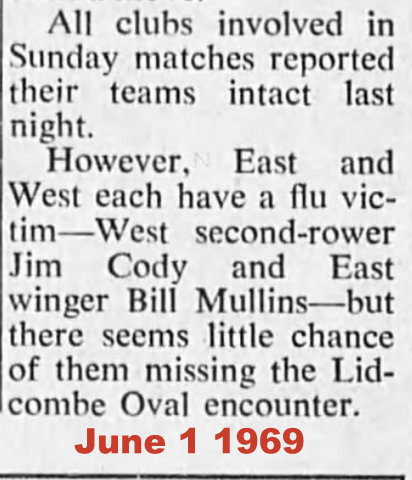 Wrong.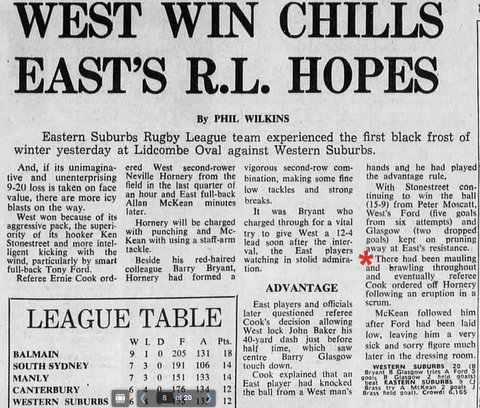 That Game.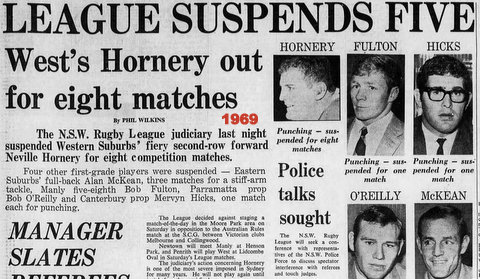 The aftermath.
The Canterbury – Bankstown Years 1970 – 1972.
Nev signed with the Berries and played 3 seasons with them. Nev played 50 First Grade games scoring 6 tries and 6 Field Goals.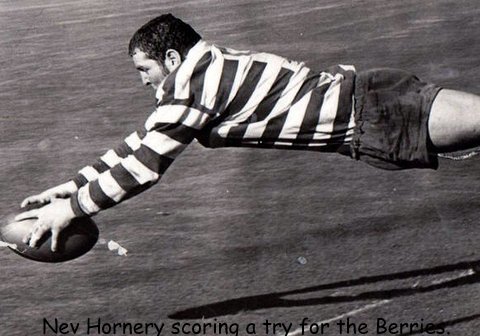 Nev scoring a try at the SCG in 1972.
During this time Nev played 2 Rep games in 1970.
June of 1970 playing against the touring Great Britain team.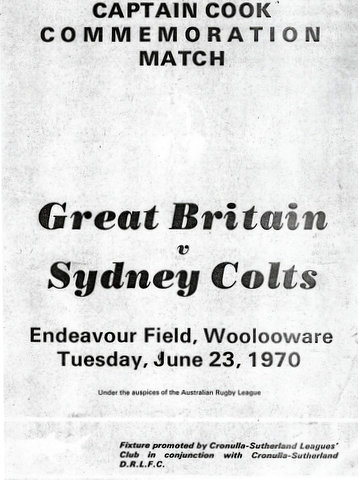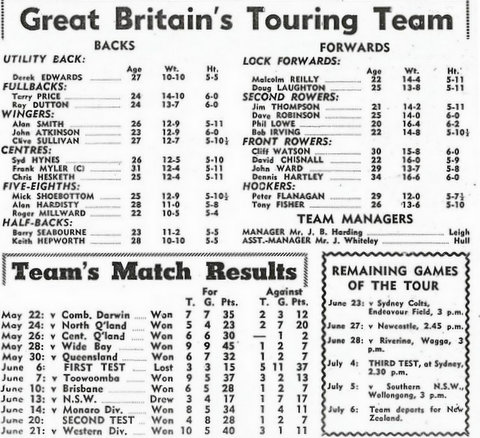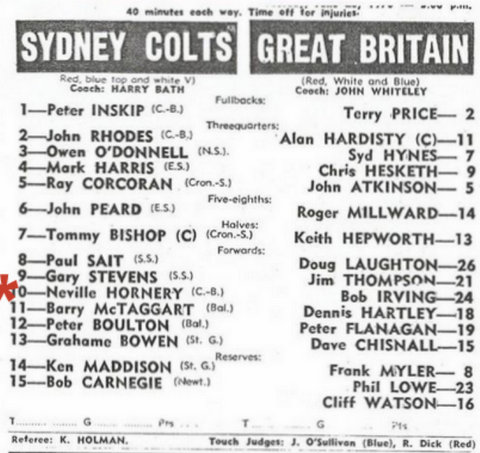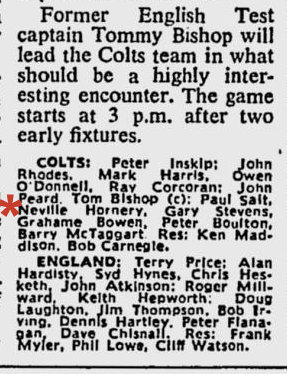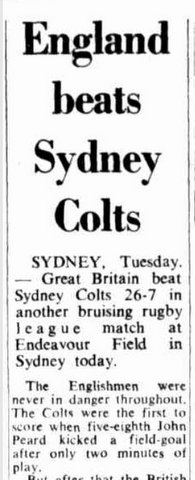 And in September playing for Sydney against a combined Qld – NSW Country team.
This was a World Cup trial.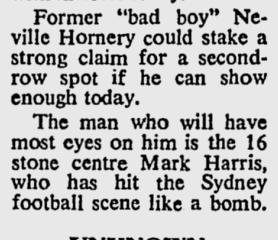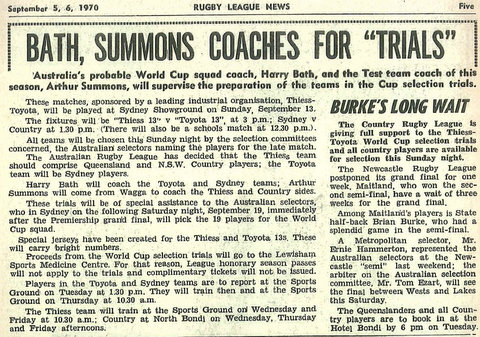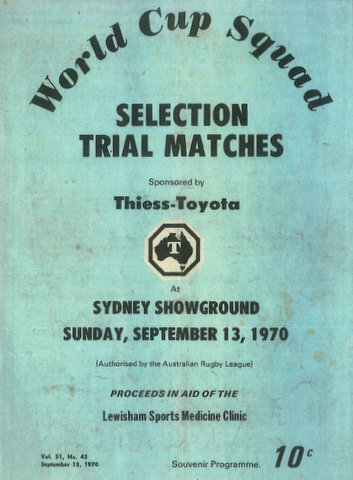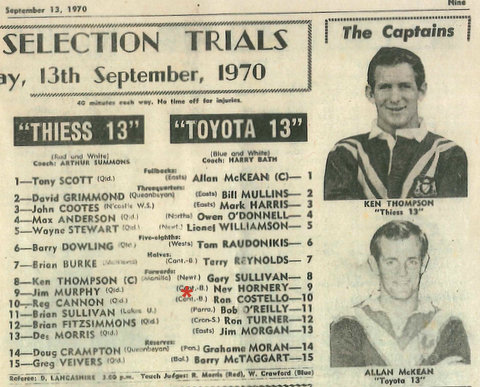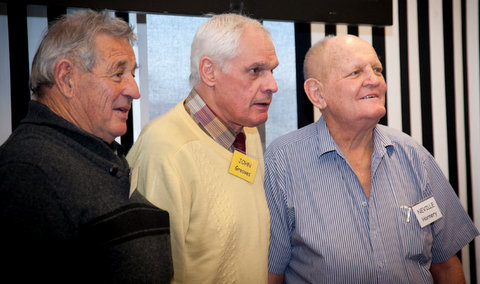 Ron Costello, John Greaves and Nev at a Pratten Park magpies Reunion.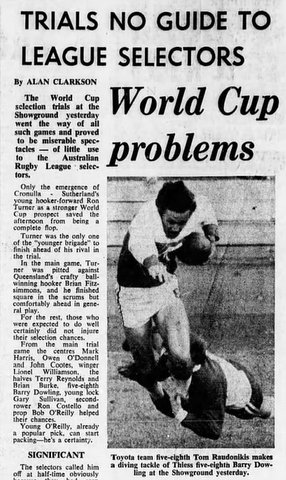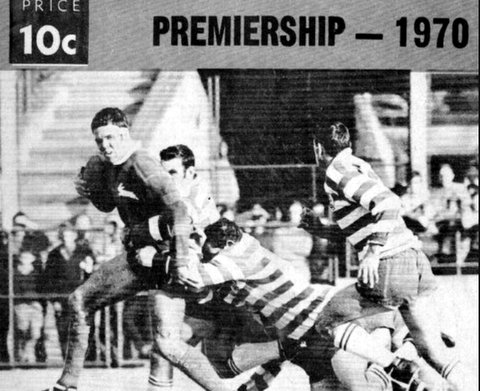 Nev tackling Gary Stevens at the SCG.
The Wynnum – Manly Years 1973 – 1976.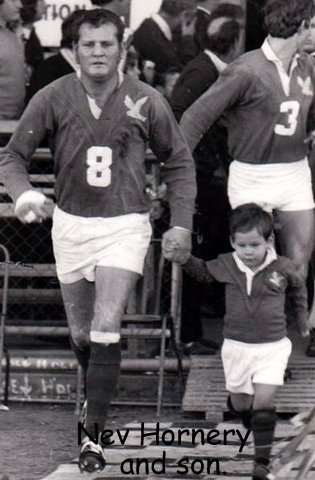 Nev and his son Craig.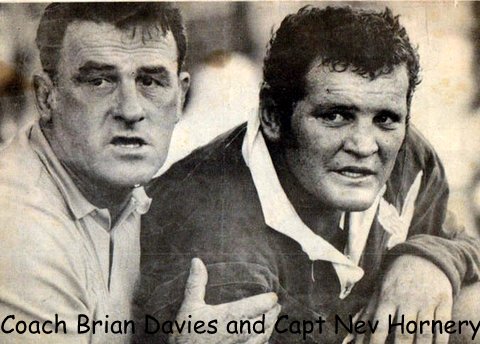 Coach Brian Davies and Nev.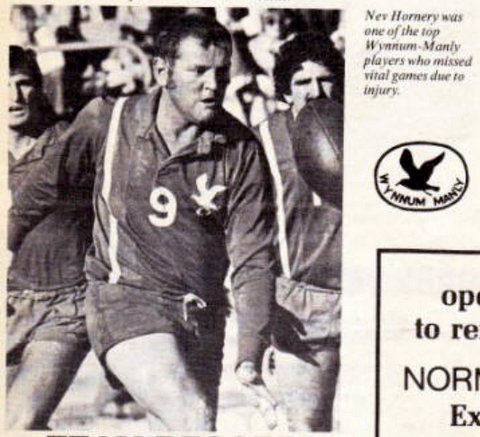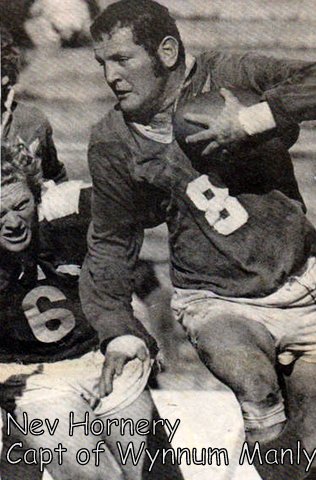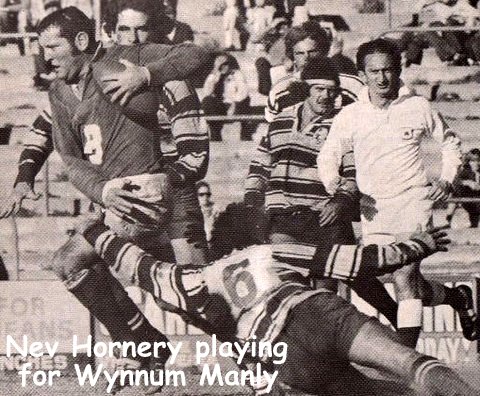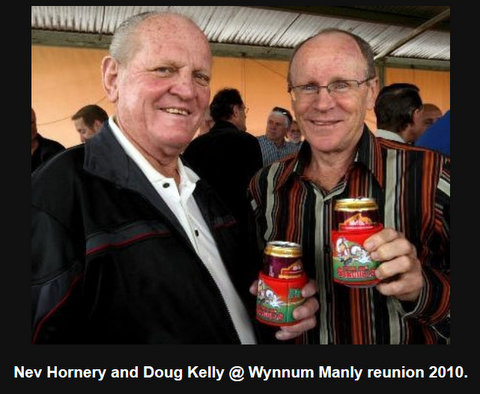 1977.
In 1977 Nev moved on and played for the Booval Swifts in the Ipswich Premiership.
Nev was Captain Coach and the Swifts won the 1977 comp.
1978 and 1979.
Having spoken to Nev's son Craig, Neville played his last two season of Rugby League for the newly formed Nerang Roosters.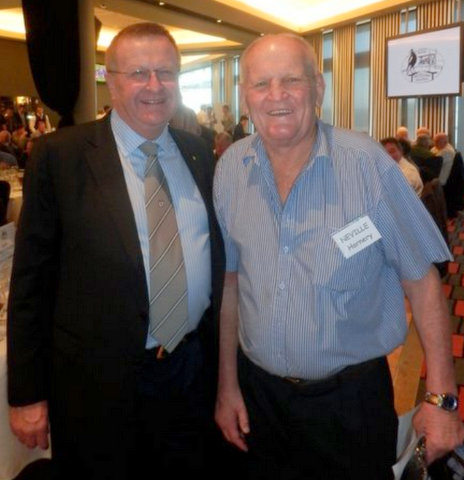 John Coates AC and Nev Hornery.
Just to finish off this Vale …..my Nev Hornery Story.
I was taking photos at the 2014 Pratten Park Magpies Reunion when to my surprise Mr John Coates came up to me and said
"Would you please take a photo of myself and Nev Hornery and send it to me"
Just imagine the famous people and great athletics Mr Coates has met and spoken to in his long career as President of the Australian Olympic Committee …..
RIP Neville Hornery. One of a kind.