2014 Vale: Max Warren Godfrey
                     1928-2014.
           Max Passed away on Monday the 18th of August 2014
                      Max played for the Magpies in 1954.
                      Graded into the NSWRLRA in 1961
                      Max made his First Grade Debut in round 5, 1965 to 1975
                      In 11 seasons, he officiated in 93 First Grade touch lines.
                      He has the NSWRLRA member number of 534
                      He was bestowed with Life Membership in 1979. Number 100.
                      Max was also a first grade cricketer for Cumberland.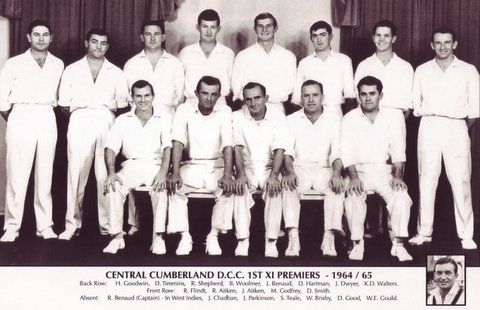 This team won the 1964-65 Sydney First Grade Cricket Premiership.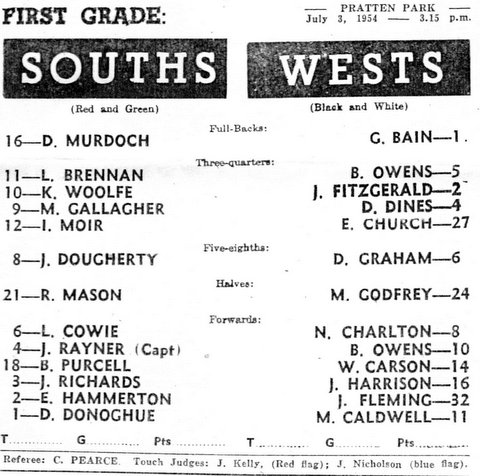 Max Godfrey playing half-back for Wests. 1954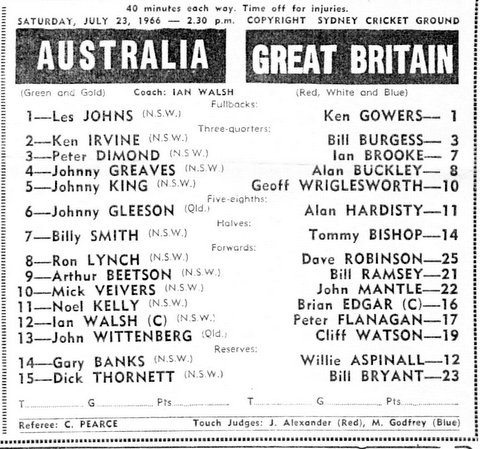 Max ran the line holding the Blue flag in this famous Test Match against the Poms.
Note: Col Pearce was the referee in both games.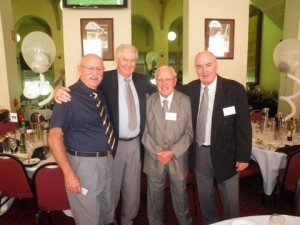 Max surrounded by his football mates at the 2012 Pratten Park Magpies Reunion.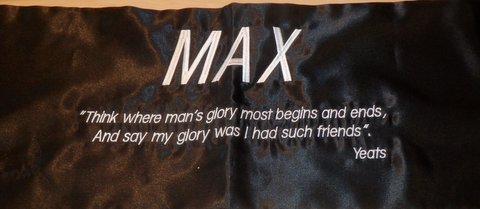 Sash given to Max's daughter (Julie) and son (Ken) from the Pratten Park Magpies.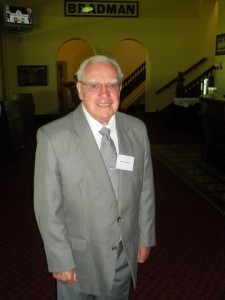 Vale Max.