Barry Ferney, former Western Suburbs rugby league stalwart, is staying positive despite illness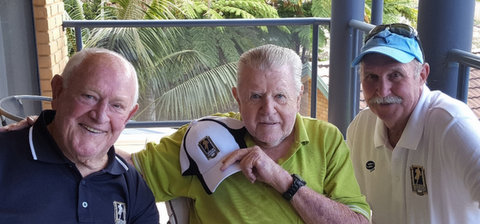 The Port Stephens Committee's Secretary Peter Arnold and Vice President Greg Hennessy visited former five-eight Barry Ferney at his Soldiers Point home last week.
Barry played in the 1960s with the West Magpies and Parramatta before he made his first grade debut under Parramatta coach Jack Rayner against the might of the Saint George club with Bob Bugden, Poppa Clay, John Raper, Norm Provan, Kevin Ryan and Ken Kearney in their line-up which was a tough ask at Kogarah Oval.
In 1959 Barrys first brush with fame was in a preseason game against the might of St George at the age of 20 .
Barry was indeed a Parramatta junior he played for Granville CYO.
Also in 1959 Barry was a late replacement for  Col Alterator in the First Grade side to play St George.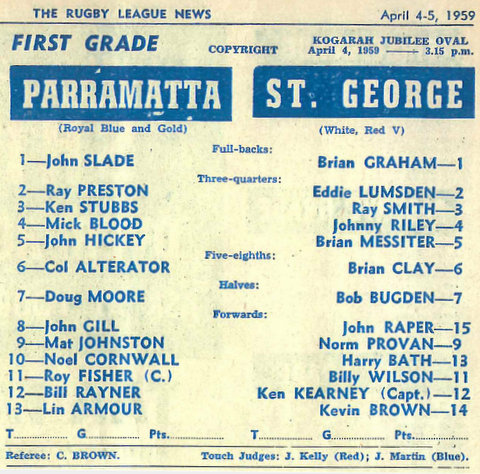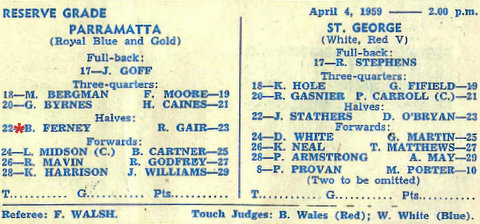 Unfortunately the Rugby League News program had been printed ….BUT with the magic of Photo Shop….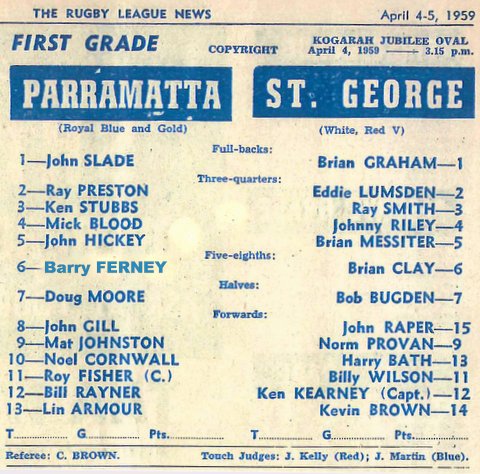 This is how the program should of looked.
Later that year, Barry was offered a captain coaching job with the Guyra Rugby League Club and enjoyed the bush brand of football. He went on captain coach Wellington and Lithgow in a stellar career where he took his teams to numerous semi-finals and finals.
He won a premiership early in his career at Western Suburbs Magpies in third grade.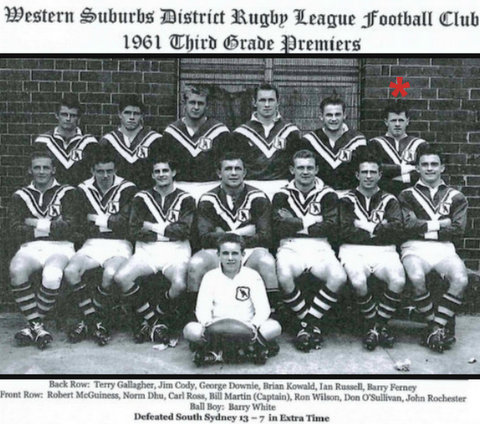 In recent years, Barry has been ill with mesothelioma but true to his playing days, remains positive, stoic and ready for the battle.
Until recently Barry was a regular at the Pratten Park Magpie reunions.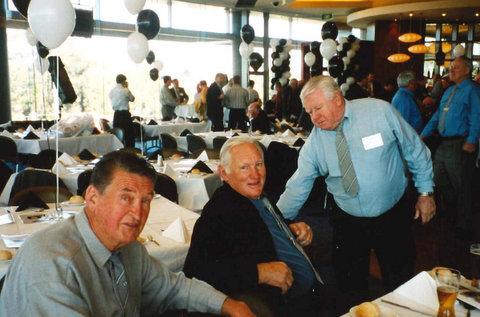 L-R Noel Dolton, Brian Kowald and Barry at the 2009 Reunion.

The year was 2011 and the Third Grade winning team got together at the PPM reunion.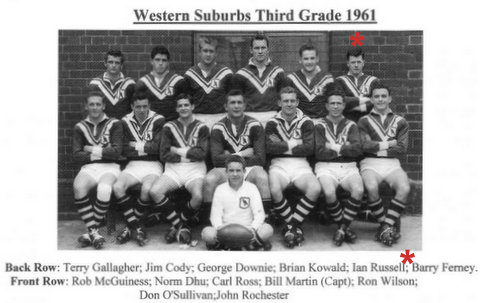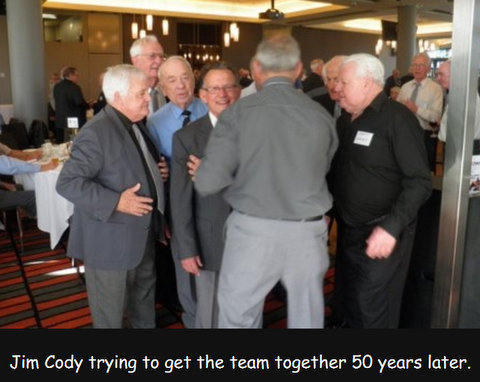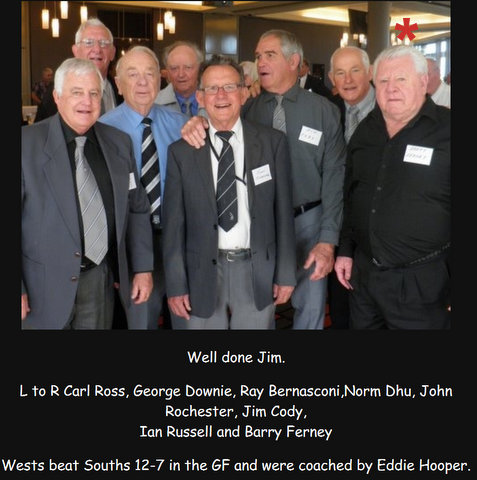 Thanks to the MOL, Rick Wayde from Wests Archives and Rugby League Memorabilia Collector Steve Dillion for their combined help with this story.