Ever wondered how many times Wests have beaten teams by 40 points or over since 1912 at Pratten Park ???
Well Wonder no longer.
It took a few years before Wests were able to beat a team by 40 or more points at Pratten Park.
1920.
The first time was way back in 1920 and it was against the new team  University .

Uni as it was known existed between 1920 and 1937.
The "students" in 1926.

A newspaper report on Australia playing England at Brisbane and who was playing who in the Sydney comp.
Australia 8 beat England  4.
Note: very little was written about Rugby League in the SMH in those early days .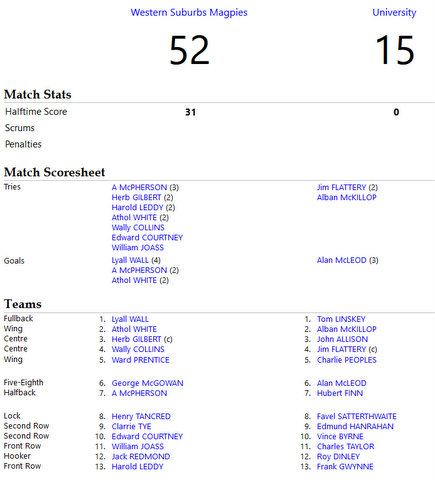 Above is a typical example of a game report from the SMH. No photos.
Very good crowd 8000.
1920 was the best year for games where 40 or more points were scored at Pratten Park.
It happened three times in 1920.

The next big win was against Annandale which came into the Sydney comp in 1910.
1920 was Annandales last season.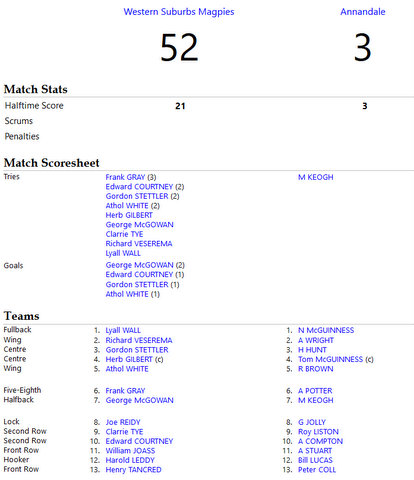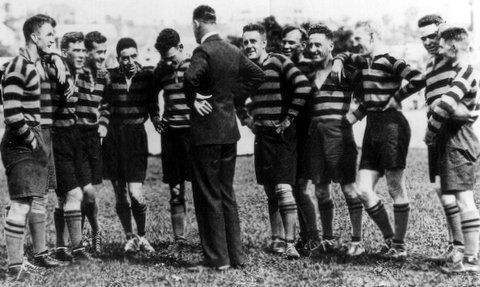 Bill Kelly "the prince of coaches" chatting to his team.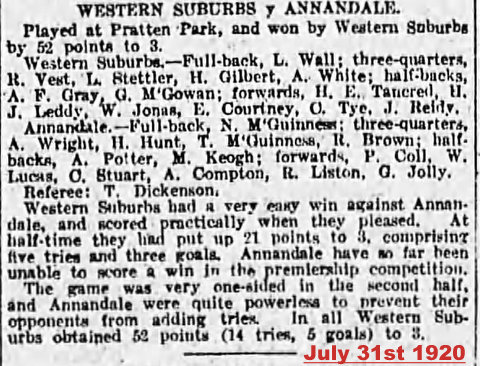 All games at Pratten Park were played on Saturdays and there were no Sunday papers so the game report was in the Monday SMH.
Unfortunately for Uni they did not have a home ground so it was back to Pratten Park for the second round.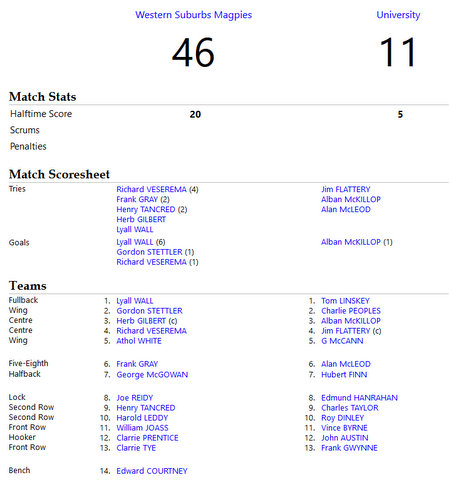 The students did a little better this time.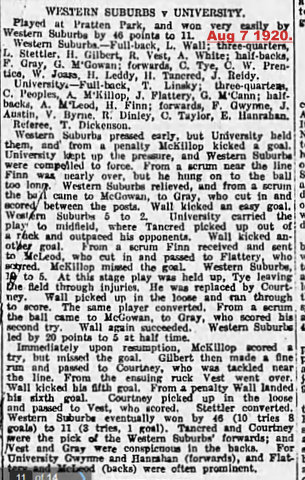 Back in the day there was a thing called Country week. When all the Country teams came to Sydney and played in a comp called the Country Carnival.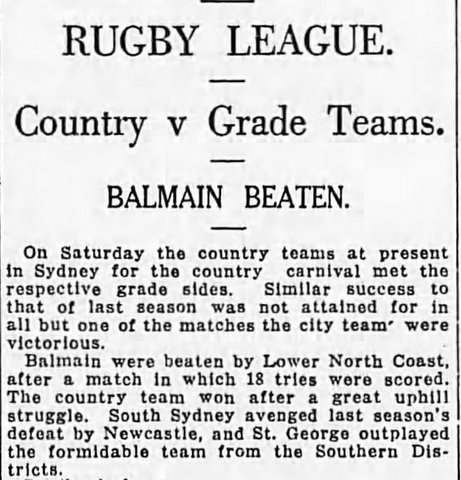 One of those games makes our list.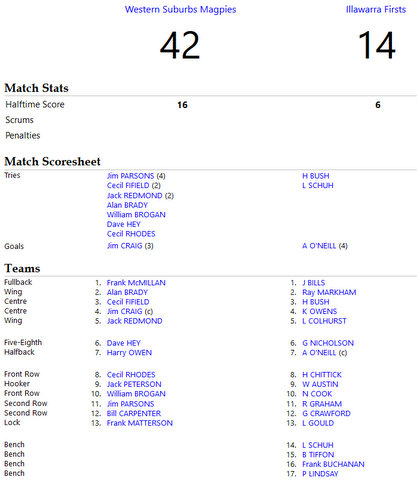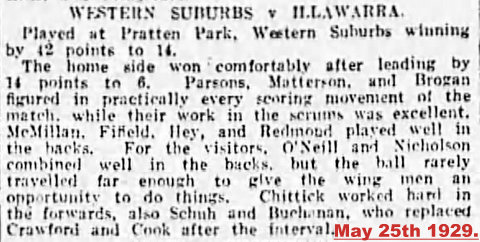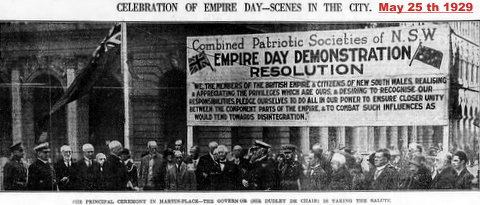 Meanwhile in downtown Sydney…..
1932.
We skip forward a few years to 1932. Wests played North Sydney at Pratten Park on July 30th.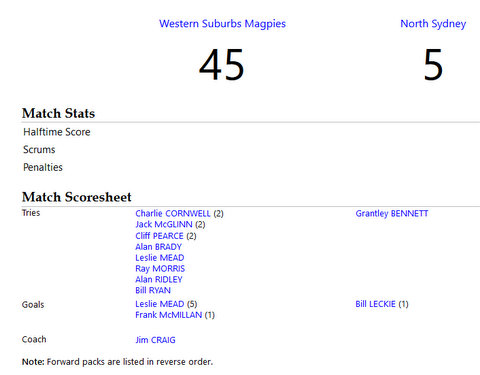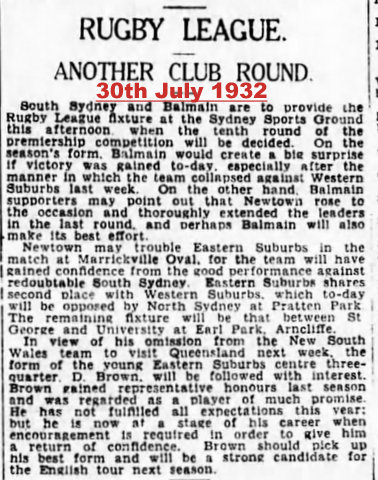 Even the great Dave Brown suffered from a form slump!!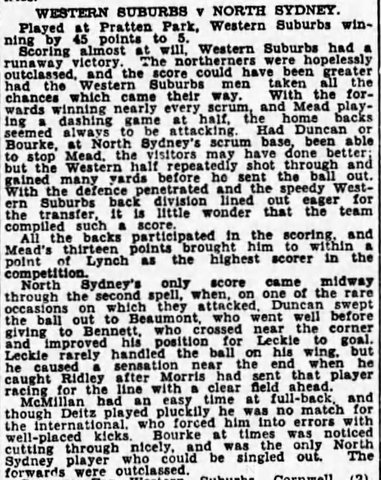 It appears the North Sydney team was called "The northerners" before getting the nickname "The Bears"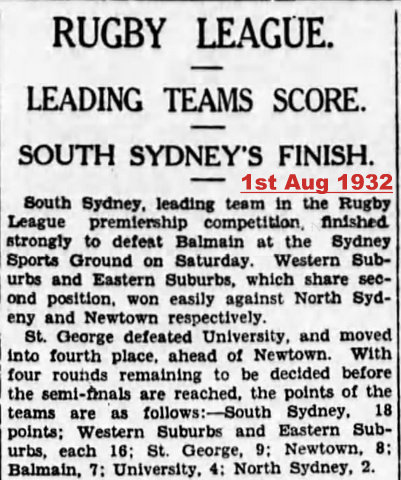 Souths went on to win the 1932 competition after beating Wests in the Grand Final challenge.
Souths 19 beat Wests 12.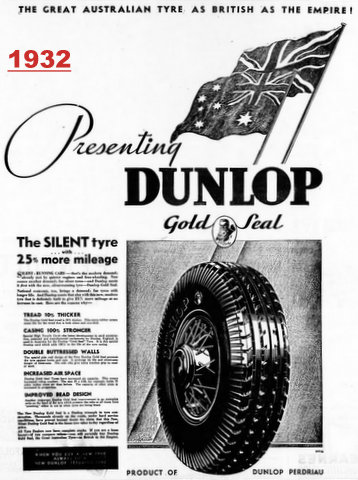 A great Australian Tyre.
1935.
Poor old Uni were just about finished and were easy picking for a very good Wests team.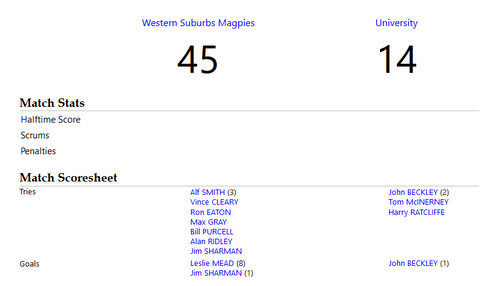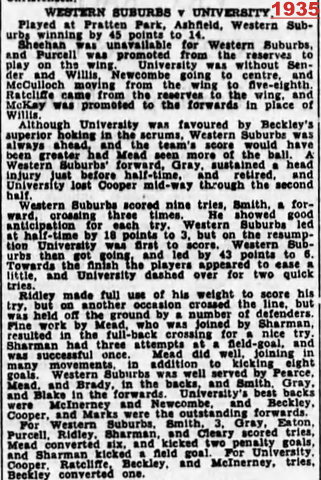 1935 was also Canterbury – Bankstowns first season in the Big time. The Canterbury – Bankstown area previously belonged to Wests.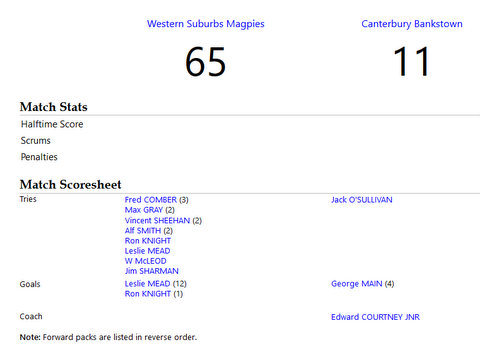 Before the game the Ray Morris Cup was presented to Central Concord Team.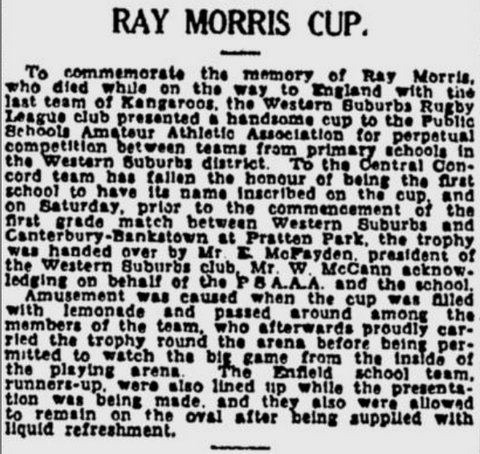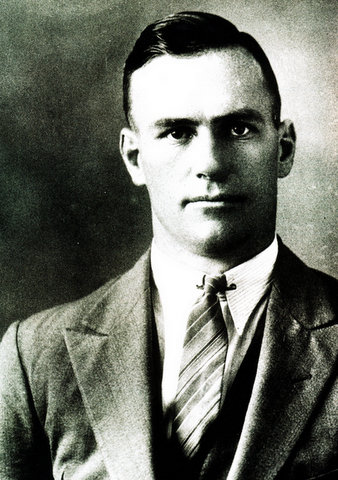 Ray Morris.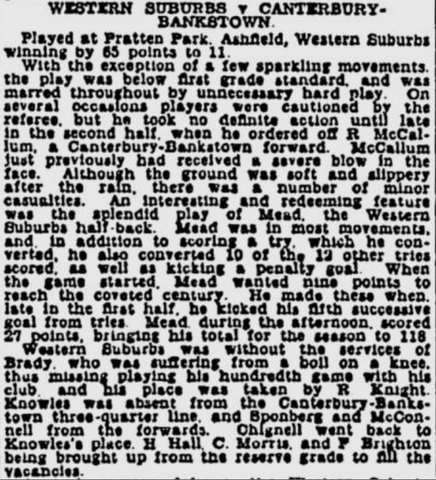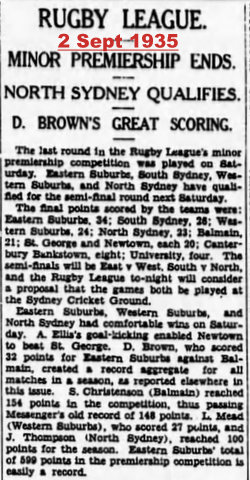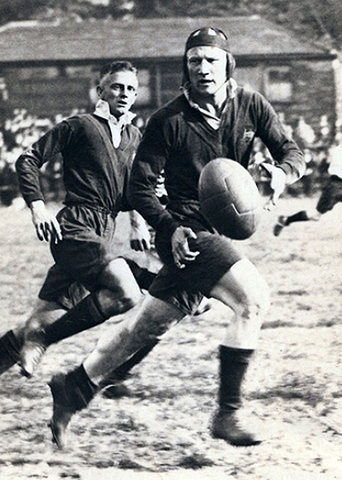 Dave Brown in full flight playing for Australia.
Its over 10 years before we are able to report on another 40 points or over game at Pratten Park.
1946.
The War had just finished and England were touring Australia for the first time since 1936.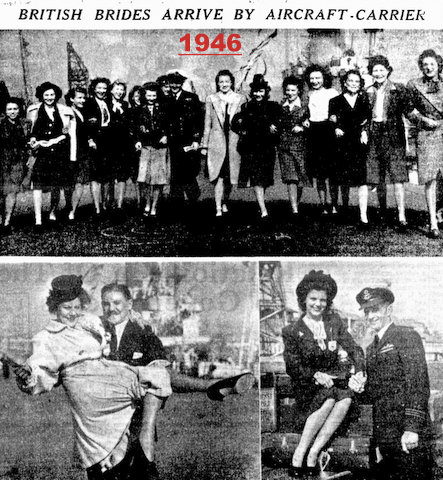 The English team arrived on the British aircraft carrier HMS Indomitable. Along with a few War Brides!!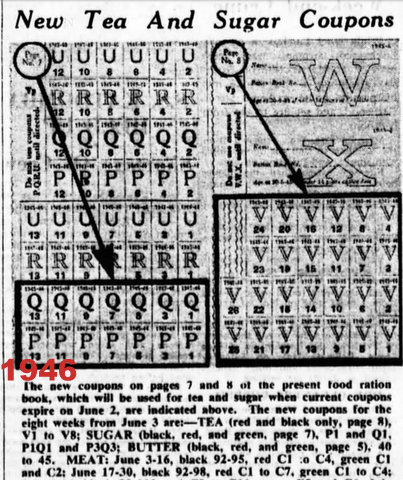 1946 and Food coupons were still in action.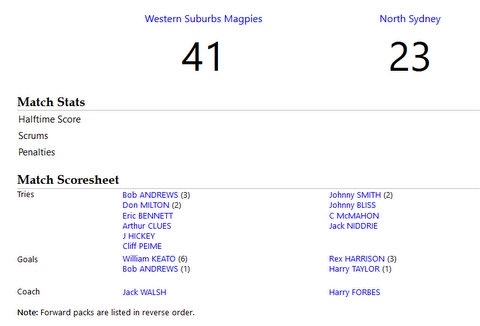 Meanwhile at club level Wests beat Norths in a high scoring game.
Unfortunately I could not find a game report for this match.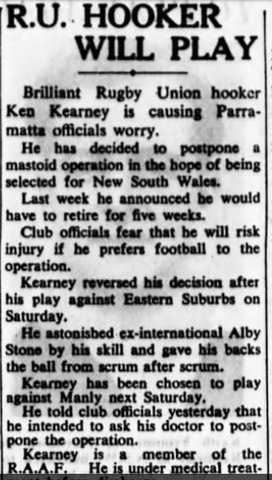 A story about a very young Killer Kearney from 1946.
1948.
2 years later it was Manly s time to feel the pain.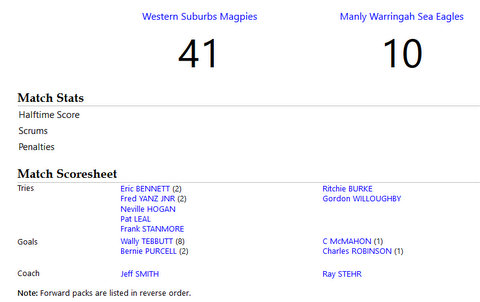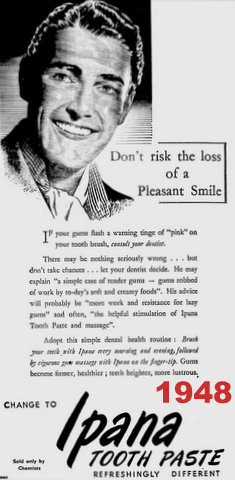 1951.
Wests played Balmain on Anzac Day in the first round of the 1951 season. 
Wests 40 defeated Balmain 17.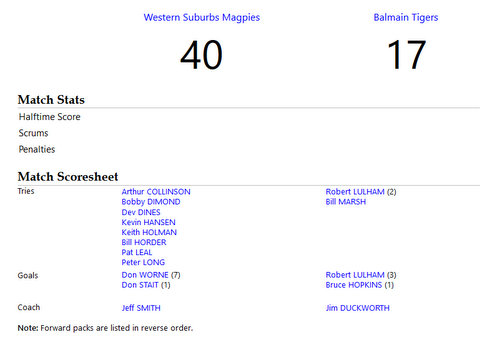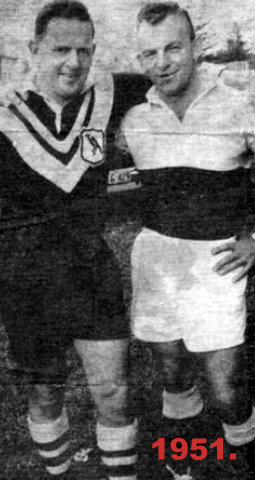 Yappy Holman and Frank Stanmore.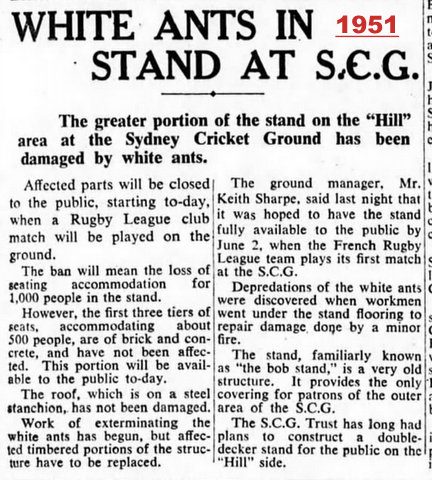 Big news back in the day.
1957.
It hard to believe that Wests 49 flogged Souths 9 in the first round of the 1957 season then some 18 weeks later in the semi final Souths 26 defeated Wests 13.
This caused Wests to drop out of the semis.
Please read on.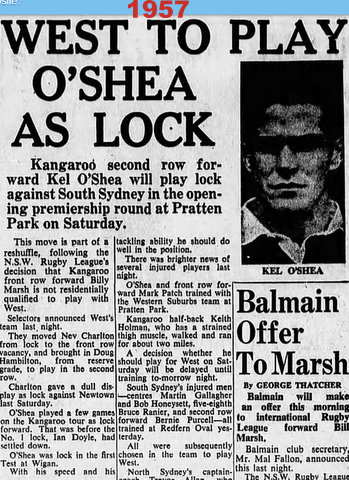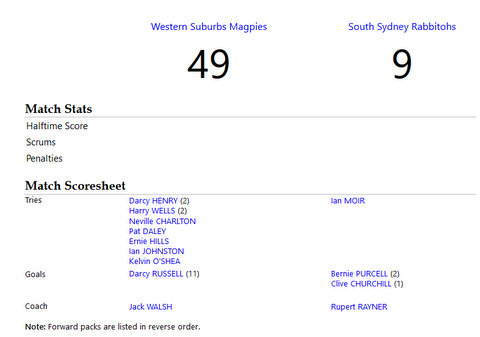 Ernie "Nigger"Hills
One of the try scores against Souths.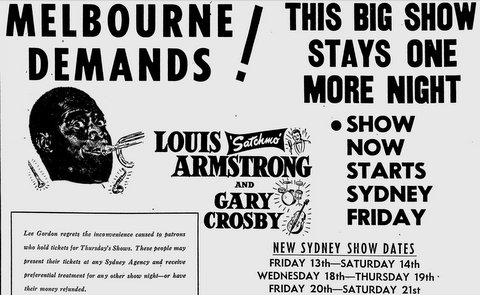 18 weeks later…….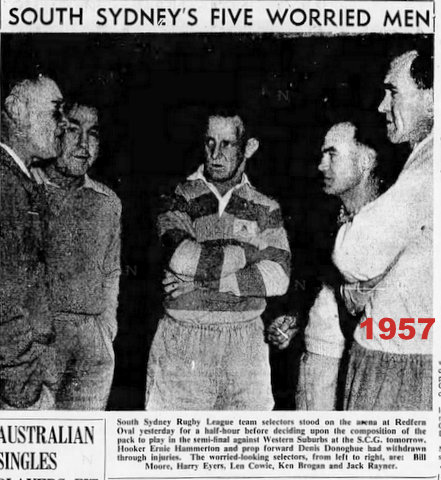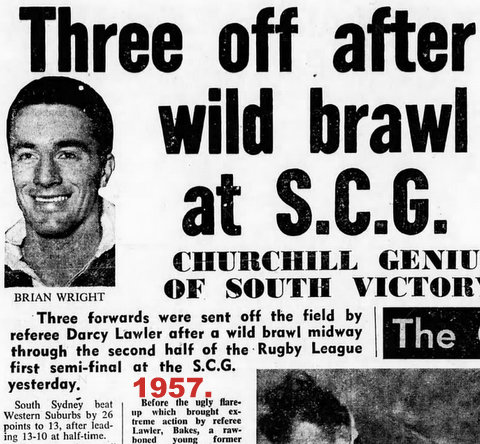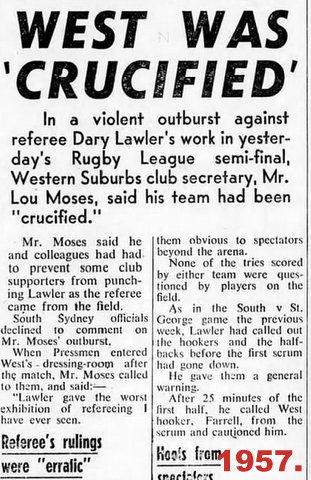 1958.
Different year …..worst result for the Rabbits…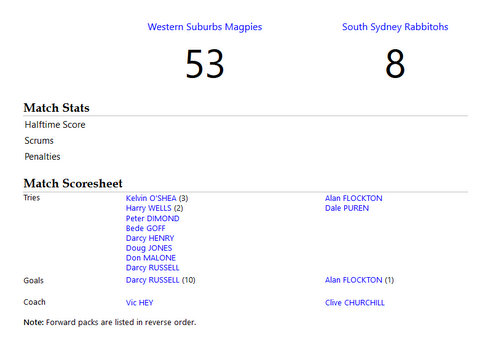 1958 was the last season that Clive Churchill played for Souths.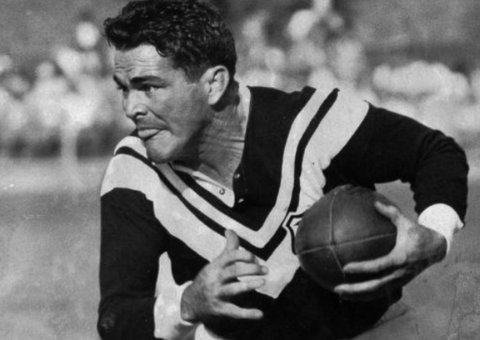 Big Kel O'Shea who scored 3 tries in this game against Souths.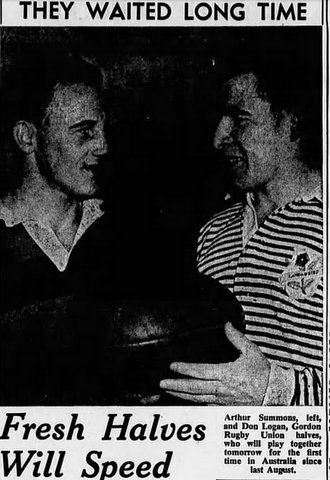 Arthur Summons a future Magpie.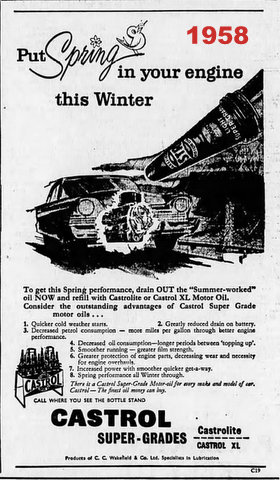 1959.

Whats on at the movies in 1959….my pick "Carry on Sergeant"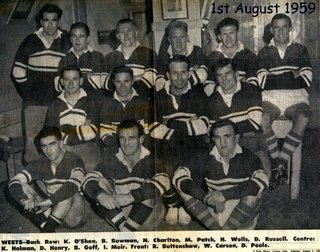 Photo of the 1959 Wests team taken inside the Wests dressing room at Pratten Park.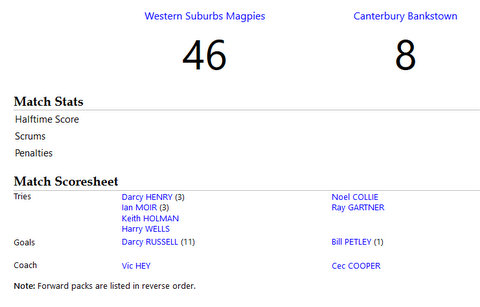 Darcy Russell who kicked 11 goals in this game sitting with Col Ratcliff at a Pratten Park Magpies reunion.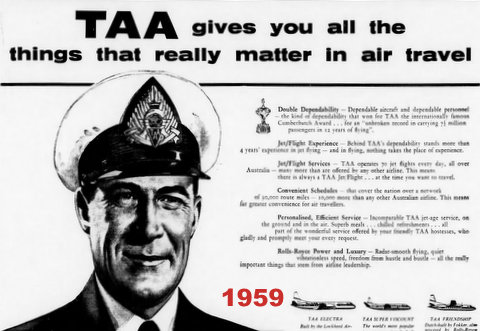 Forget Jet Star and Tiger….TAA just a little bit more friendly……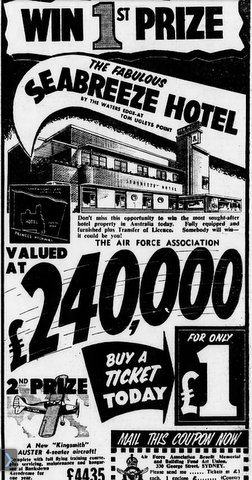 How about this Pub Raffle….you win the Pub!!! 
Those were the days…….
1960.
Not really eligible but the next 2 games deserve a special mention….some people would say "close but no cigar !!!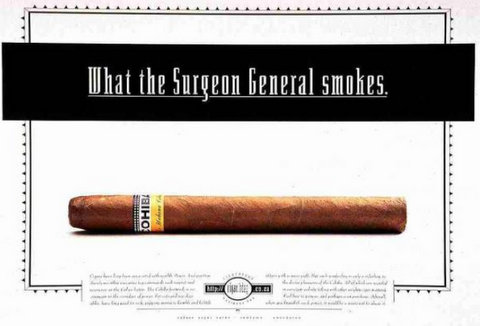 Not really sure if the Surgeon General does smokes these  but its a photo of a Cigar.
BACK to the football.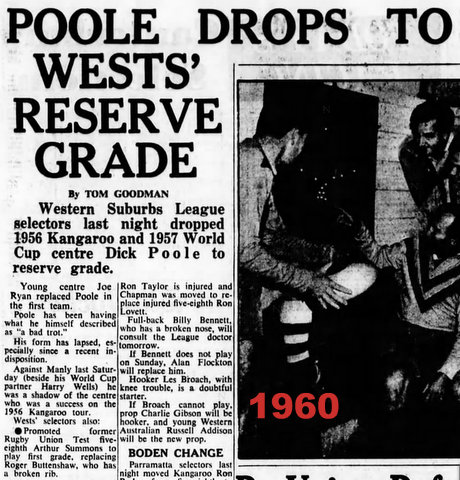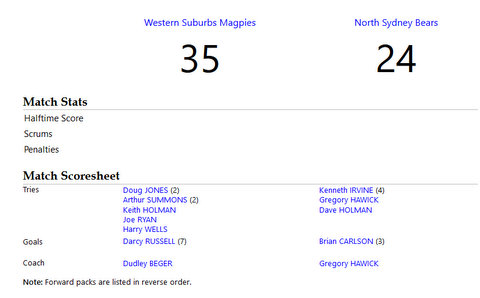 A high scoring game…Ken Irvine score 4 tries in a losing team.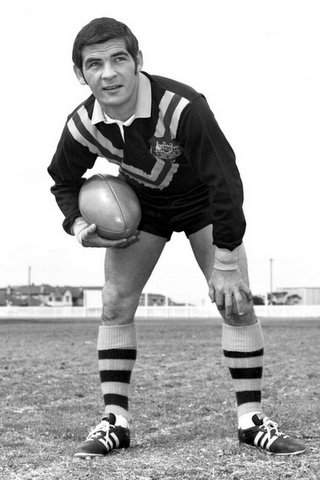 The late, great Ken Irvine.
1972.
Wests had officially left Pratten Park at the end of the 1967 season BUT in 1972 Wests returned to play North Sydney.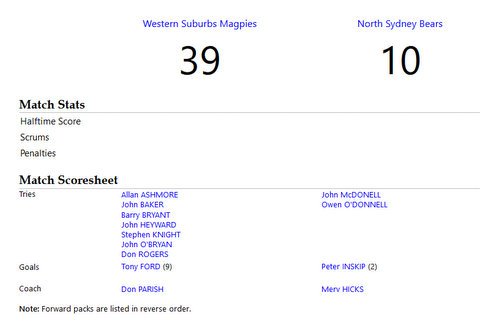 Out of all the games in this story this was the only one that I was at.
Great memories with Gary Jaeger and the boys up on the Hill at Pratten Park.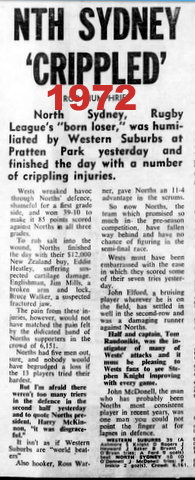 A few other things that happened in 1972.
See below.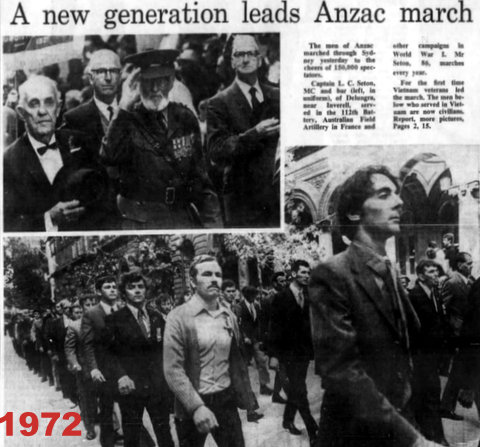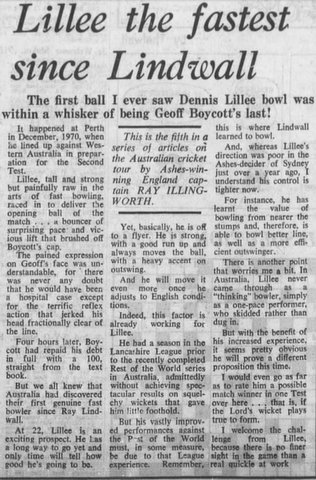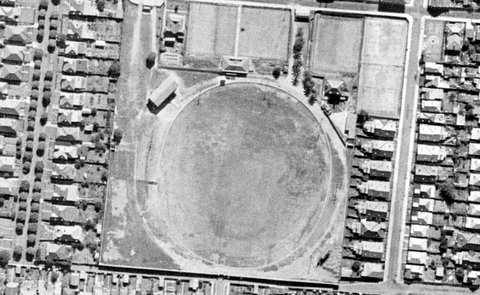 Pratten Park in 1943.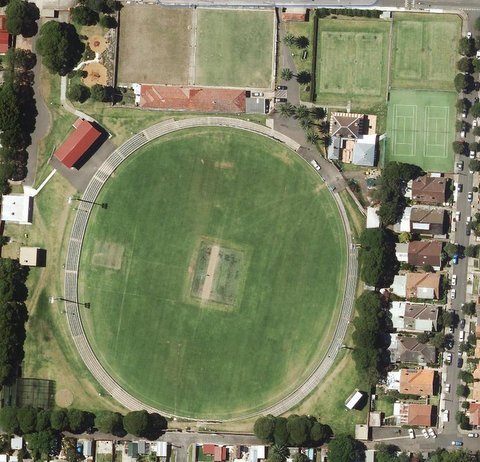 Pratten Park in 2017.