Gentlemen
We have been advised of the death last week of Pratten Park Magpies Member, JACK LACKEY who had been – at the age of 92 – our oldest living first grader.
Jack, who lived in Perth in recent years, played 43 first grade games for the Club during seasons 1947 – 1950.
Jack was a Wests junior who played  Presidents Cup for Wests in 1943.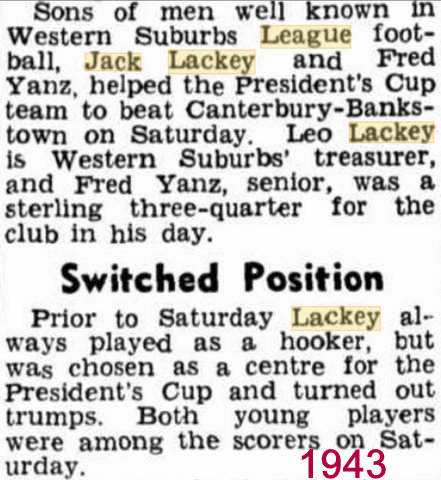 It appears Jack started as a Hooker.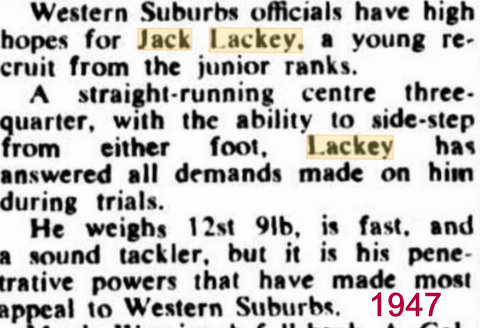 Jack also played on the wing in 1948 the year Wests won the Sydney Comp.
Wests  8 beat Balmain 5.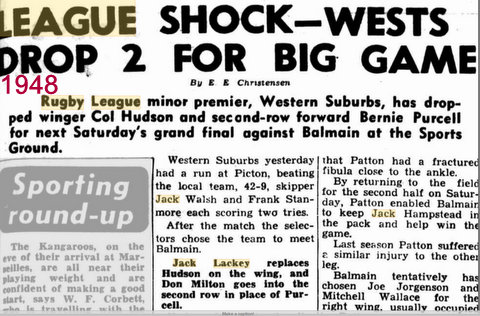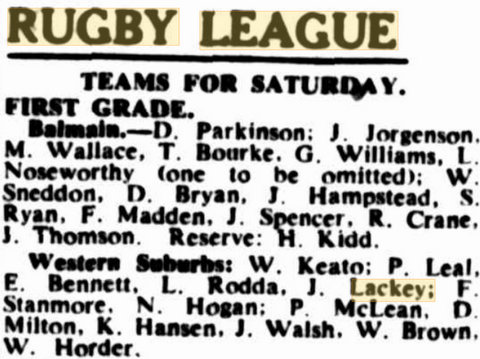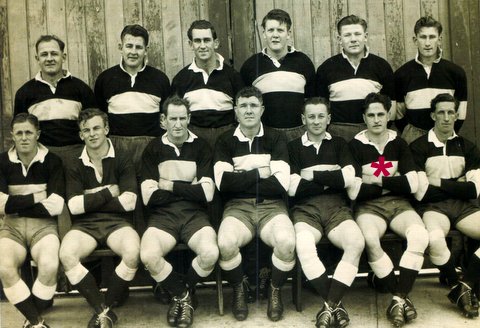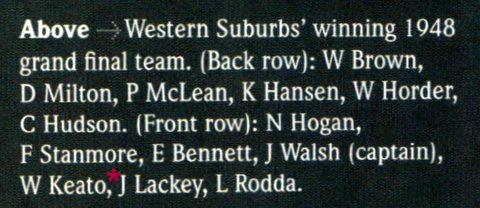 Below Semi Final against Balmain in 1950.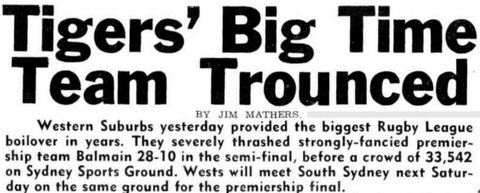 Jack scored two tries and Wests played Souths in the Premiership Final next week.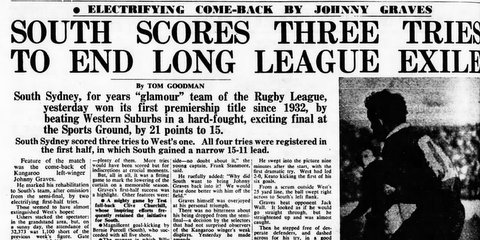 Jack played on the wing in the 1950 Premiership Final but unfortunately Wests 15 were beaten by South Sydney 21.
Jack leaves Wests for the Bush.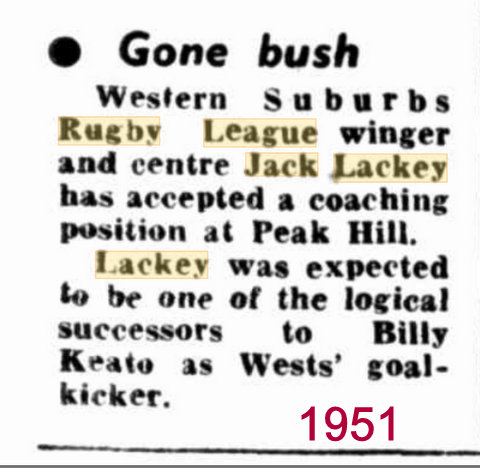 Jack on his way to Peak Hill in Group XI.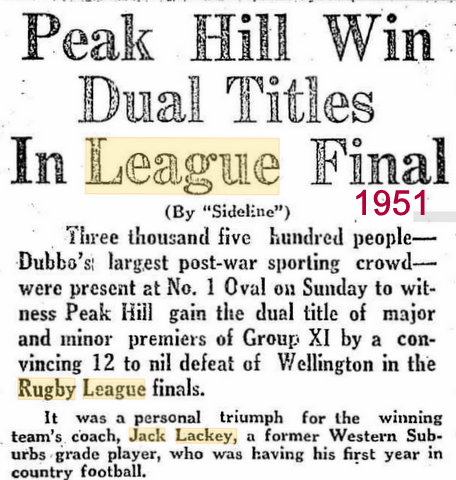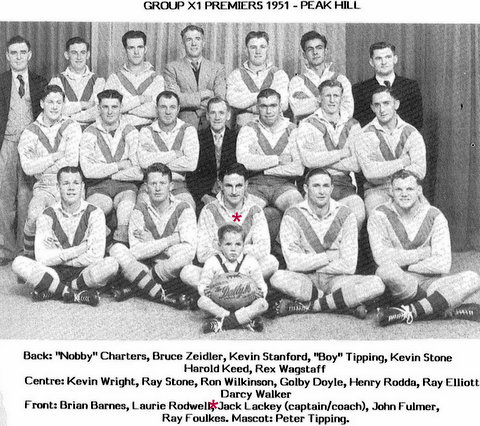 Jack takes Peak Hill to Premiers in 1951.
It appears Jack Captained Coached Peak Hill for two years and was still playing for them in 1954.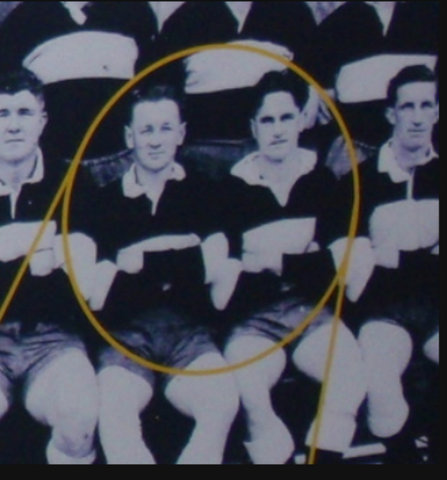 Photo of Billy Keato and Jack Lackey in 1950.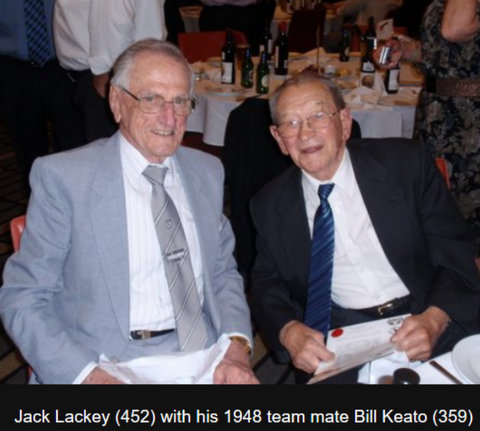 Jack and Bill at a Wests function in 2009.