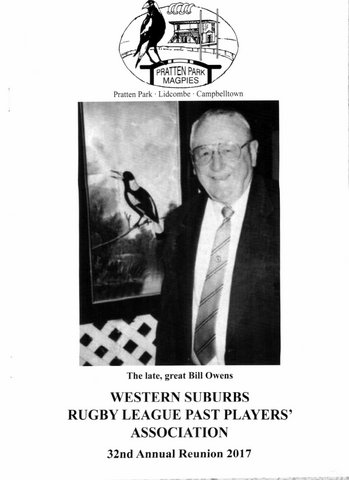 This years Reunion Themes are the……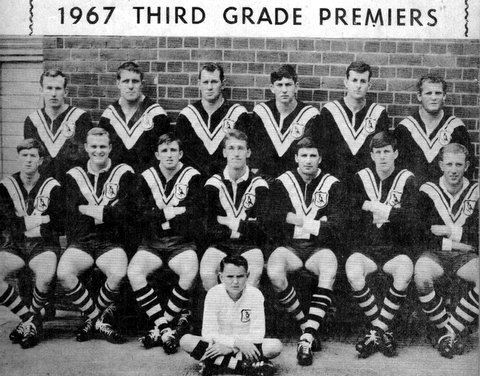 1967 Third Grade Premiers.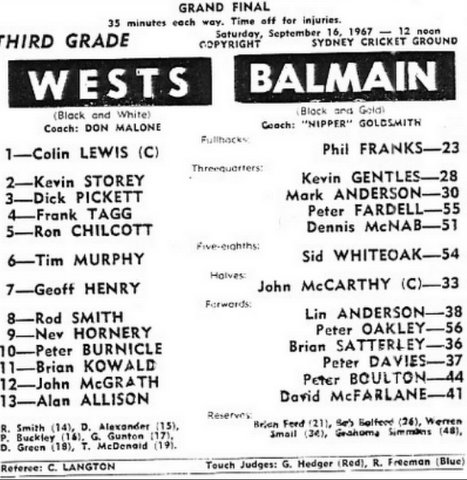 The 1977 Amco Winners.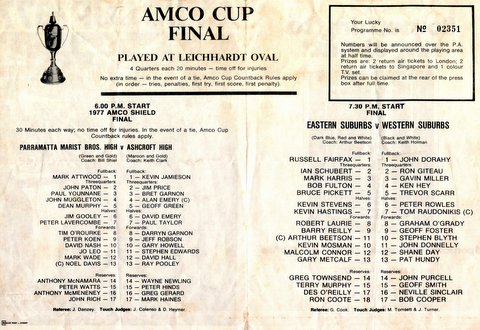 Dont forget your Bogarts!!!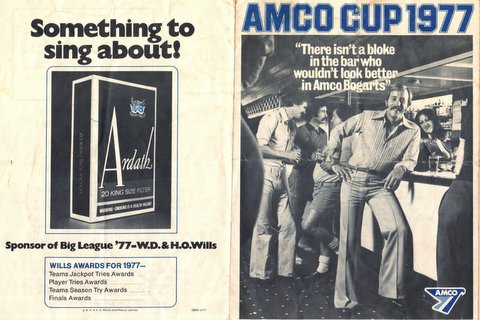 1977 Under 23 Premiers.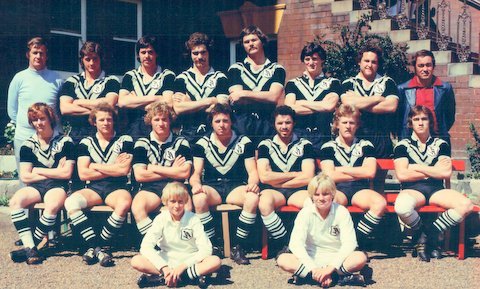 Direct from the Wests Archives.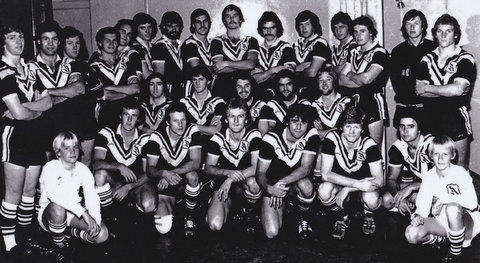 This very rare photo was taken in the dressing room underneath the old Sheridan Stand  just prior to the Grand Final.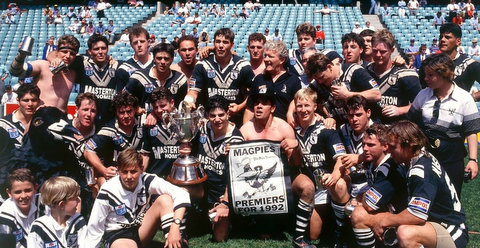 Winners are grinners.
The 1992 Presidents Cup Premiers.
Just for the record….Third Grade went from 1908 till 1972 then Under – 23s 1973 to 1981 then back to Third Grade 1982 to 1984 then back to Under -23s then 1985-1987 then Presidents Cup (u-21) 1988 to 1996 then Under 20s 1997 then Jersey Flegg 1999 to 2007.
Thanks to Historian Terry Williams from the NRL Museum for this info.
The 2017 Pratten Park Magpies Reunion begins…..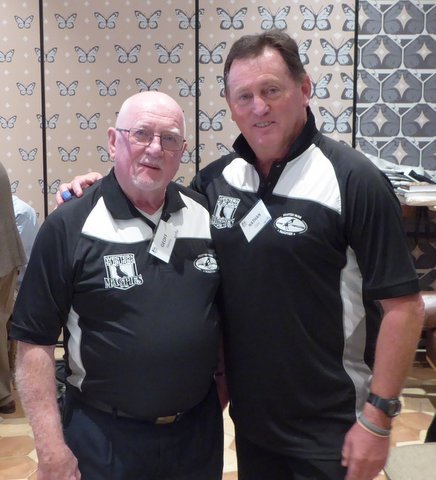 Two Pratten Park Magpies Committeemen.
Geoff Henry and Nathan Cole.
Geoff was in the 1967 3rd Grade winning team and Nathan was in the 1977 under 23s winning team.
Note: both gents wearing their new PPM Polo Shirts.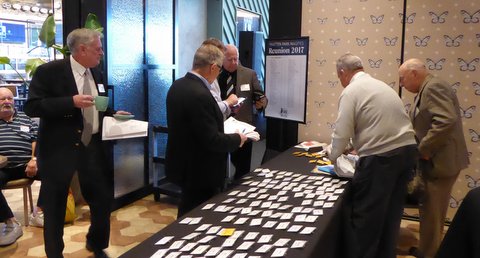 Much movement at the entrance to the function room.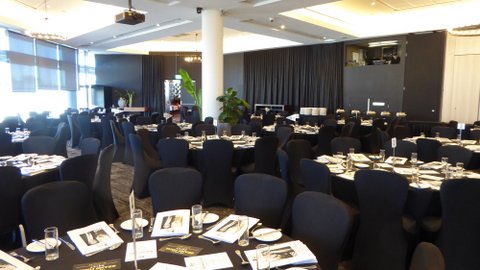 As always the room was a picture of elegance.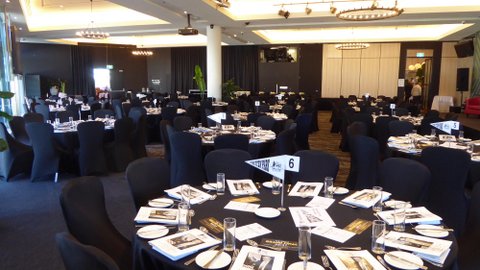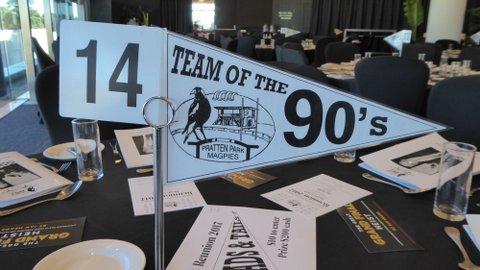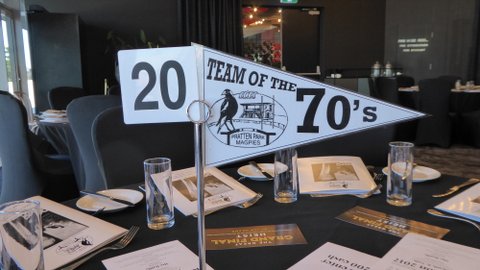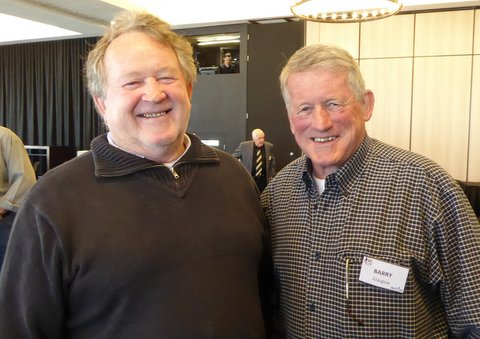 A couple of early Magpies.
John Elford and Barry Glasgow.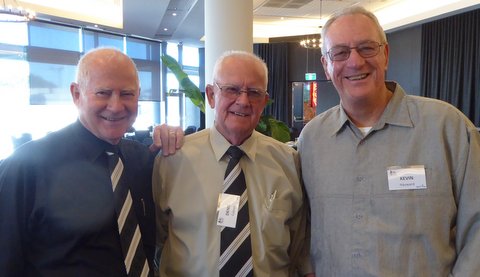 Ray Culpan, Denis Culpan and Kevin Hayward.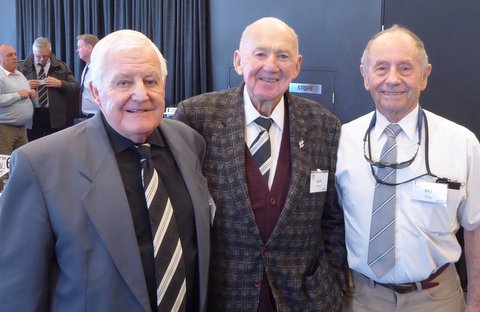 Carl Ross, Alex Brown and Bill King.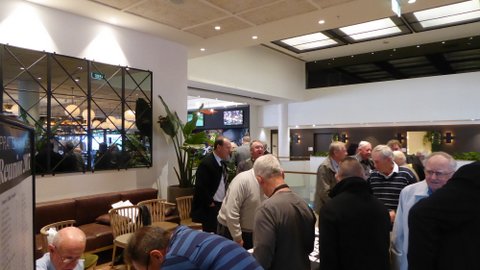 Meanwhile outside its starting to get a little busy….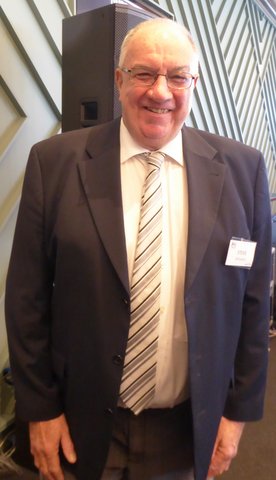 Steve Winbank.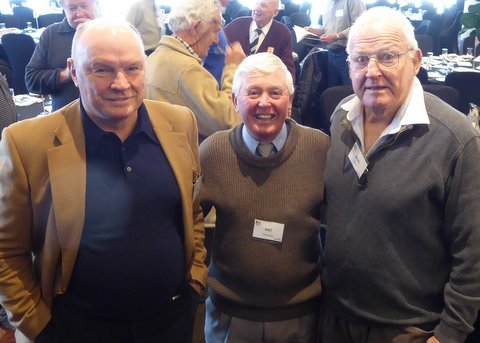 Phil Franks (full back in the losing Balmain team of 1967) Pat Thomas and Noel Kelly.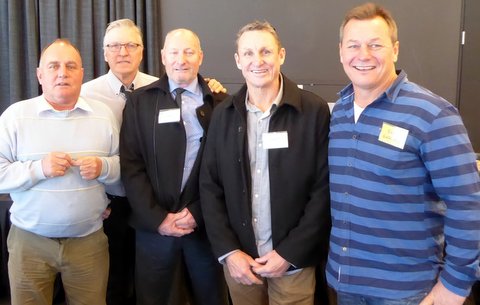 Brett Thomas, Steve West, Col Ensor, Matt Carter, Earnie Garland
Steve Reeves selling the brilliant new PPM polo shirts only $50.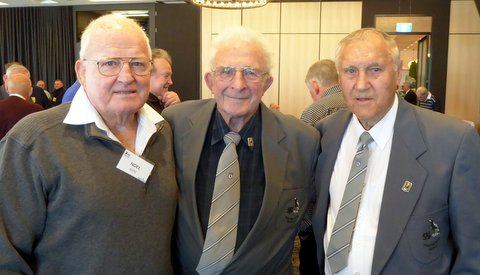 Three old Magpies Ned, Dealer and Jack Thompson.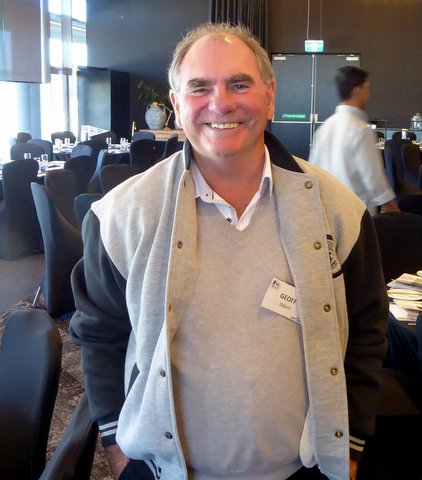 The new man at the Wests Archives Geoff Ibbett.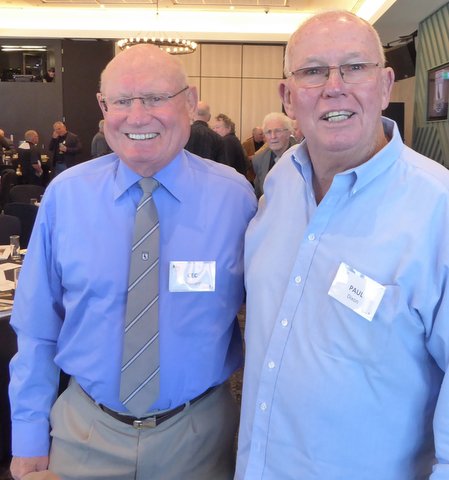 Cec Ainsworth and Paul Dixon.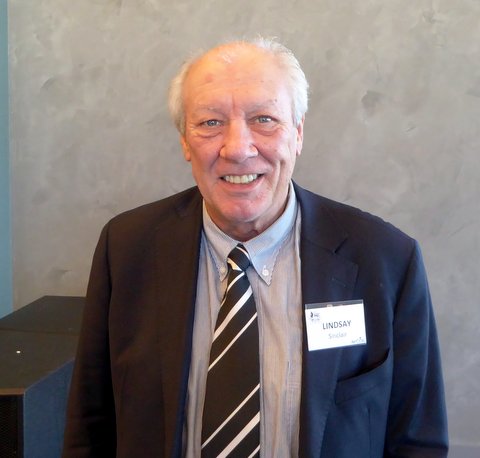 Lindsay Sinclair.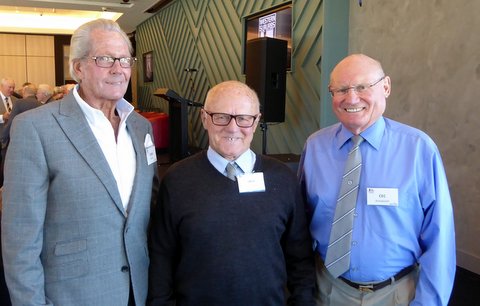 Denis Brown, Nipper and Cec Ainsworth.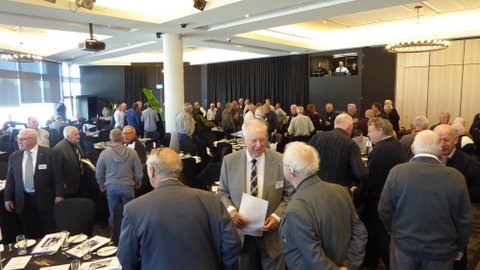 The room is starting to fill up.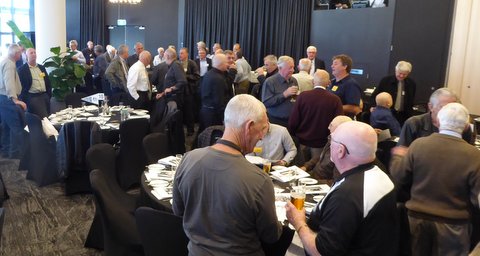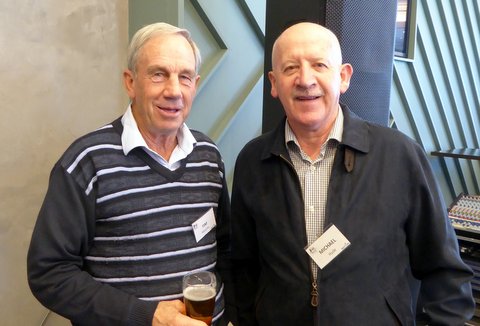 Tim Murphy and Michael Hyde.
Two of my favorite Magpies Jim Cody and Ken Bray.
Sid Walsh, Gary Walsh and Wayne Jenkins.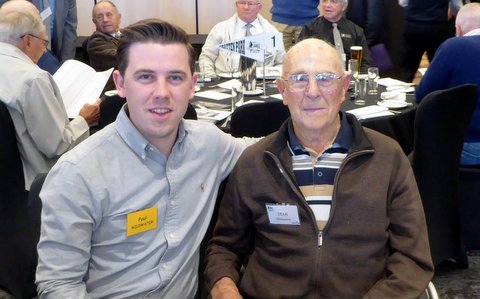 Paul Mildwater and Stan Mildwater.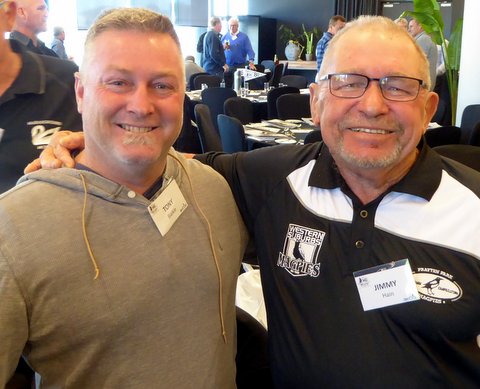 Tony Blaikie and Jimmy Hain.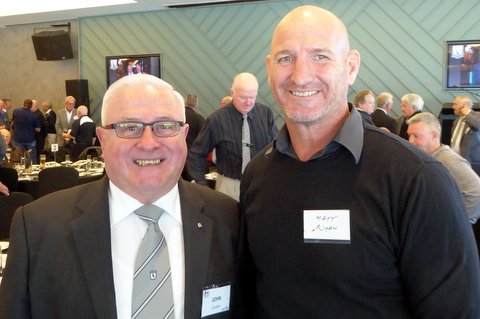 John Coates and Matt Ryan.
Mal Roberts, Pat Hundy and Jon Clarke.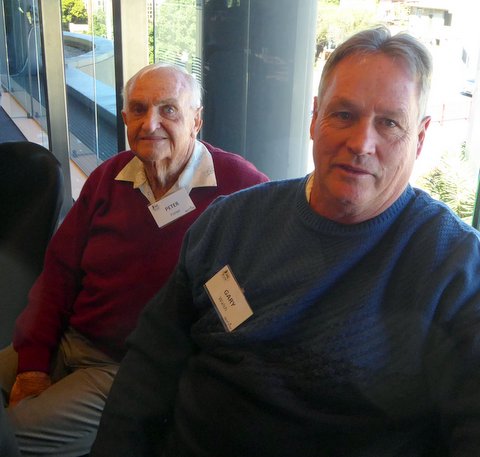 Peter Foran and Garry Walsh.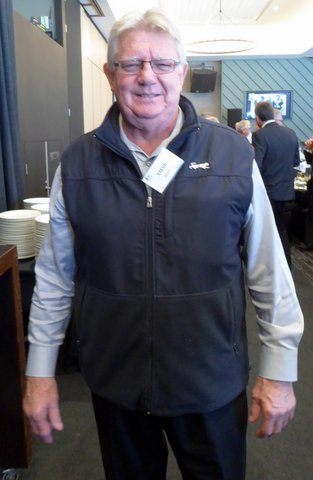 Steve Blyth.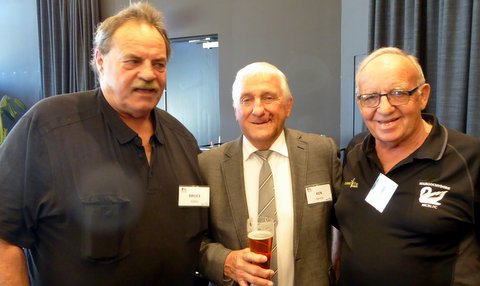 Bruce Gibbs, Ken Gentle and Dennis Green.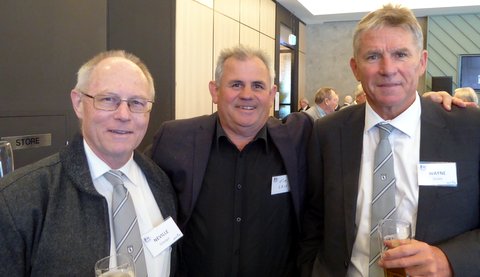 Neville Sinclair, Jim Leis and Wayne Smith.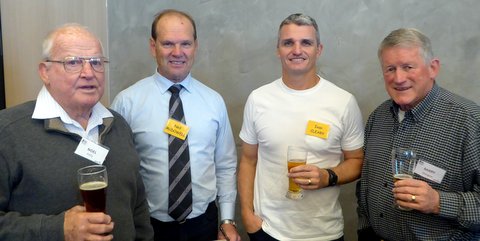 Ned, Neil McDowell, Ivan Cleary and Barry Glasgow.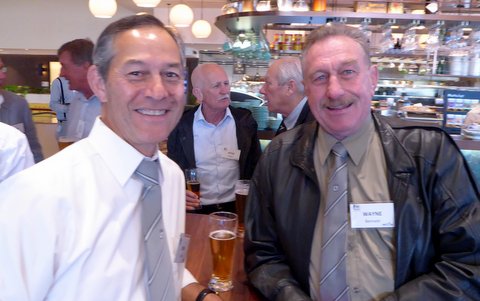 John Cattell and Wayne Bennett.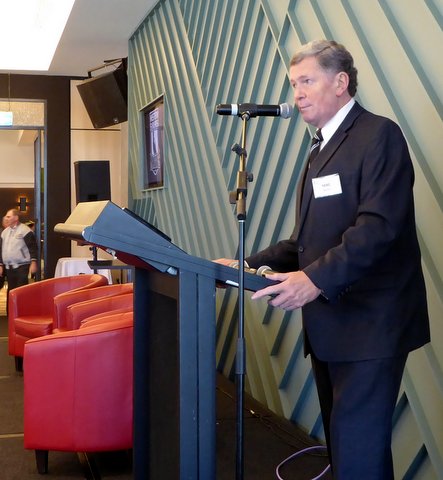 Gentlemen take your seats…….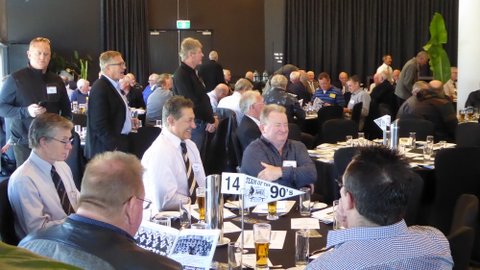 Table 14….is ready.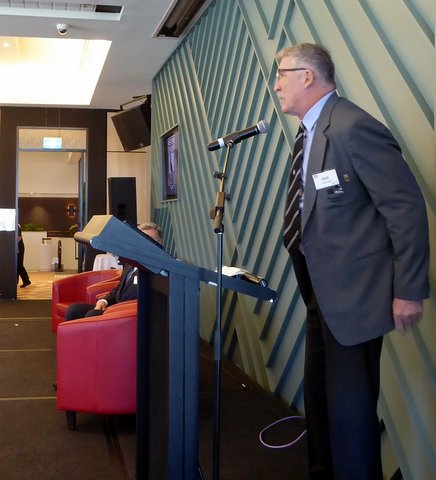 Mick Liubinskas.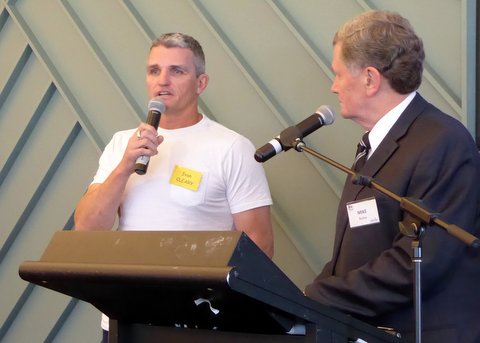 Ivan Cleary talking all things Wests Tigers to Mike Bailey.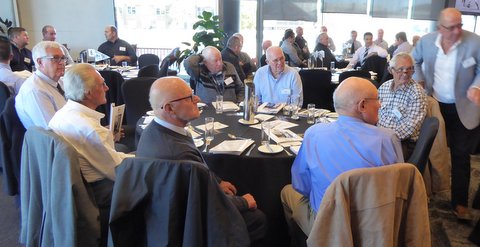 and to us.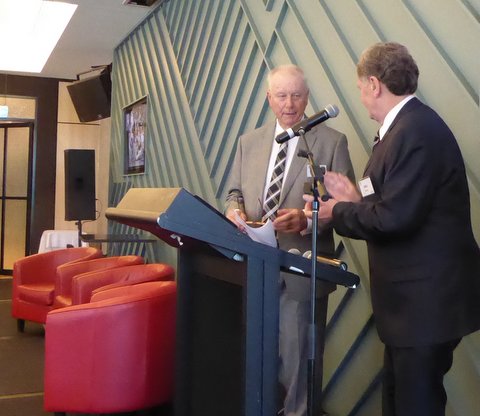 Rick Wayde and Mike do a little tag teaming.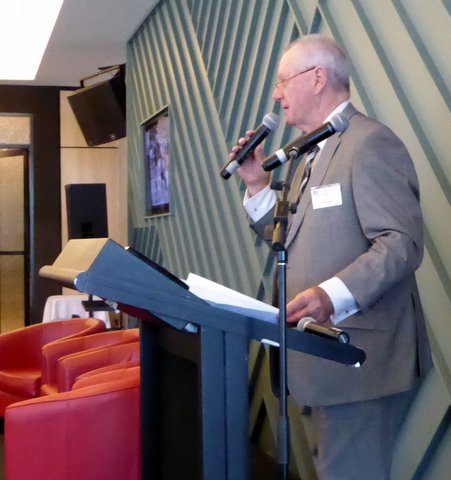 Rick Wayde explaining what's coming up today….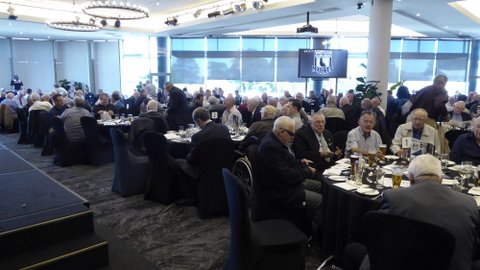 The Room Full sign goes up.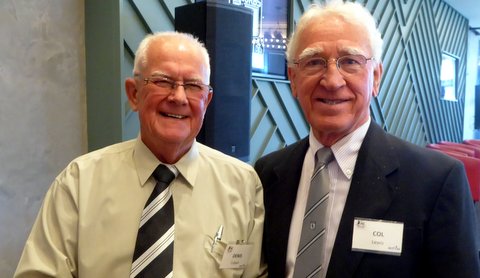 Denis Culpan and Col Lewis.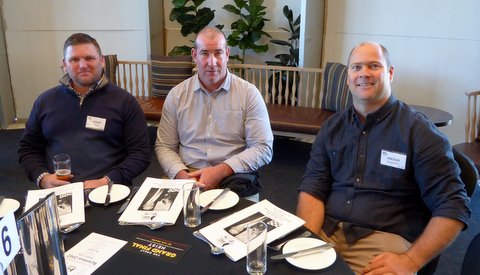 Robbie Payne, Cory Windle and Lincoln Raudonikis.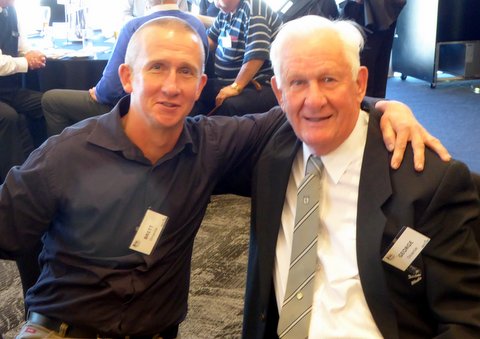 Brett Downie and George Downie.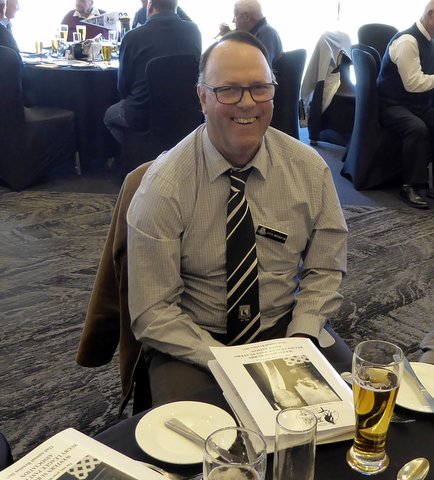 Stephen Broughton.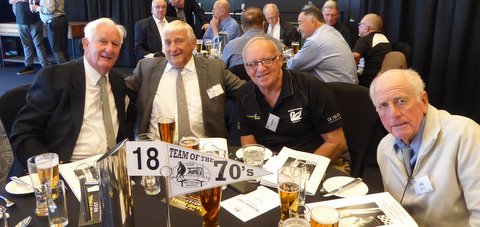 Not sure how true the sign is…….
George Downie, Ken Gentle, Dennis Green and Ken Morris.
Colin Ferrier and Alan Neil.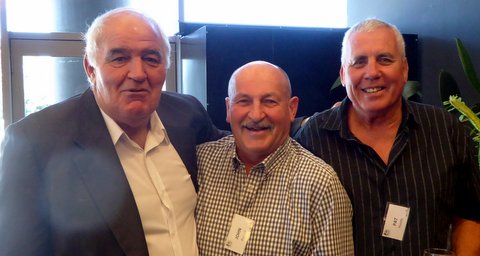 A hooker and his two props.
Peter Young, John Purcell and Pat Hundy.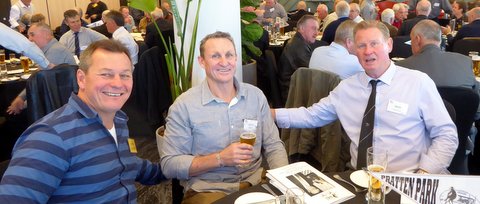 Earnie Garland, Matt Carter and Mick Pinkerton.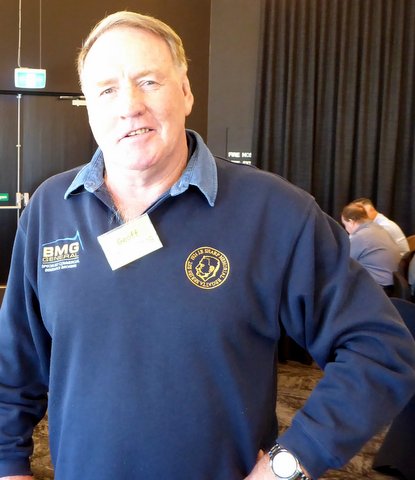 Geoff Starling.
City, N.S.W. and Kangaroo.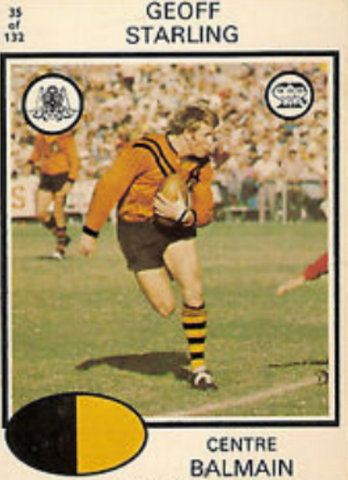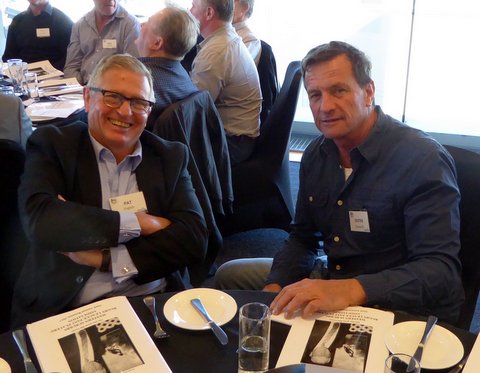 Pat English and Dexter Dunworth.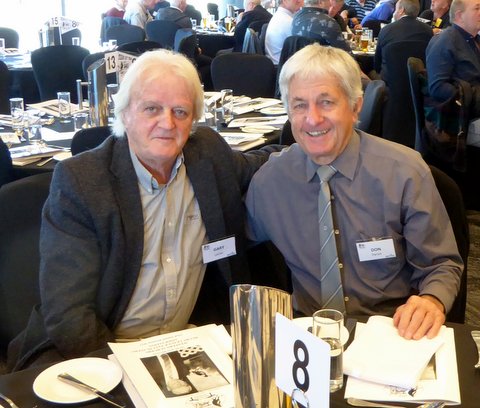 Gary Lester and Don Parish.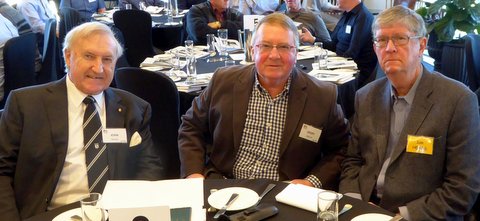 John Brown, Geoff Squires and Ian Heads.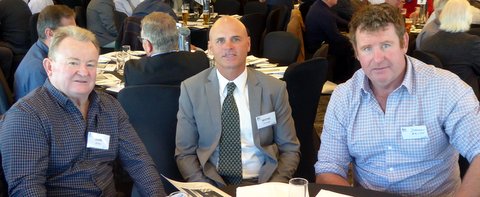 John Bailey, Wayne Simonds and Darren Britt.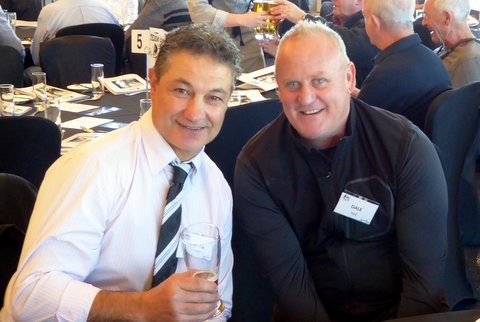 Alan Fallah and Dale Hall.

Gary Piper, Rob O'Sullivan and Matt Ryan.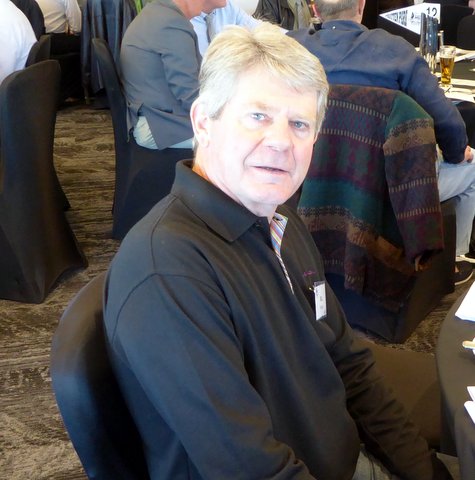 Bill Pearce.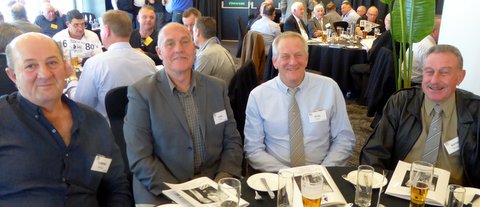 Dominic Alberga, John Crow, Peter Ford and Wayne Bennett.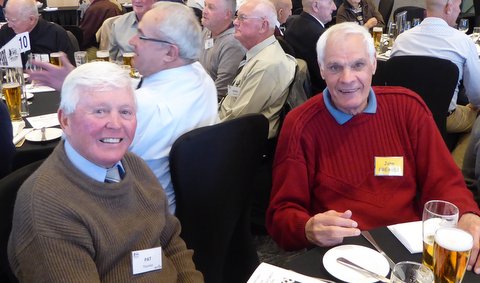 Pat Thomas and John Greaves.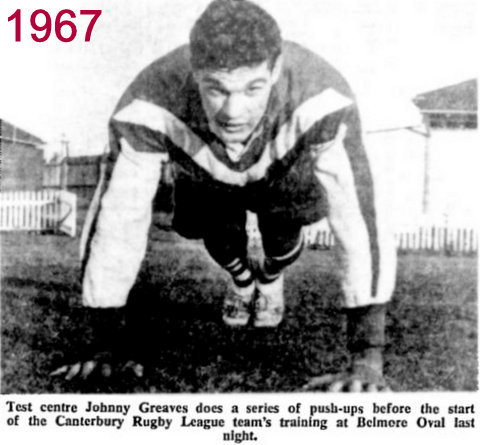 John a 50 years ago.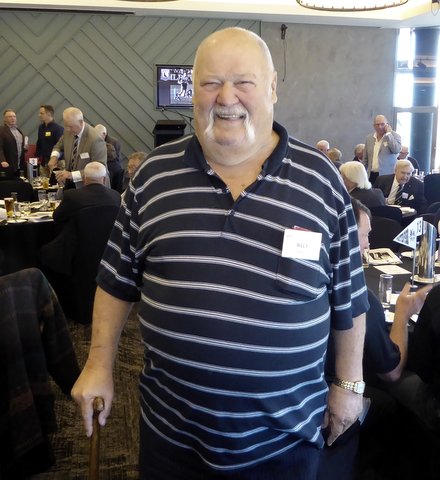 As usual a very happy Billy Heyes.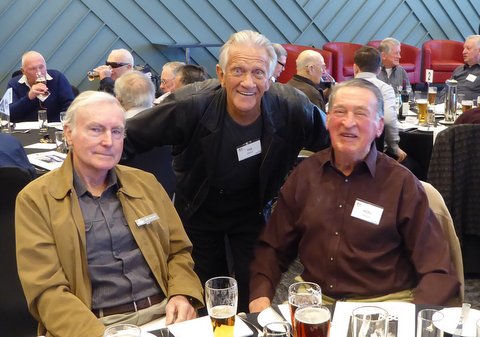 Sid Walsh, Ted Allard and Noel Dolton.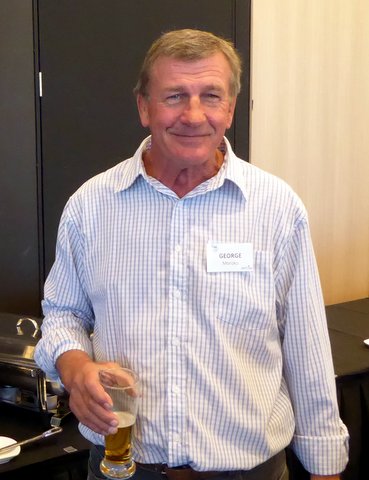 George Moroko.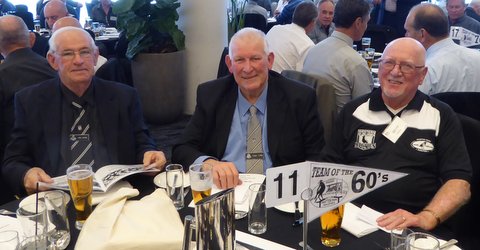 Col Davis, Tony Ford and Geoff Henry.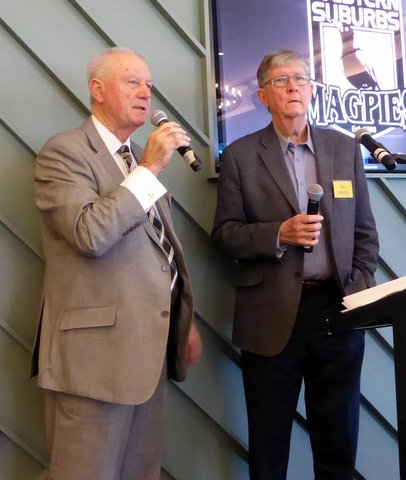 Rick Wayde talking to Award winning author Ian Heads about his new book The Great Grand Final Heist.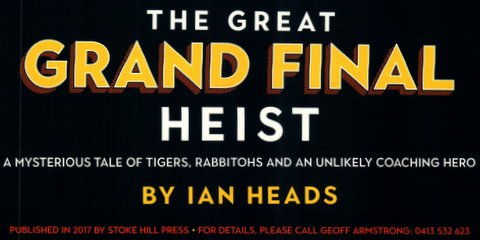 This great book will be on sale from July 25th 2017.
Wherever Books are Sold.
It was time for the roving mike to get amongst the crowd and hear from Old and fairly Young Magpies.
Col Ratcliff.
One of two players still alive from the 1952 premiership winning Wests team.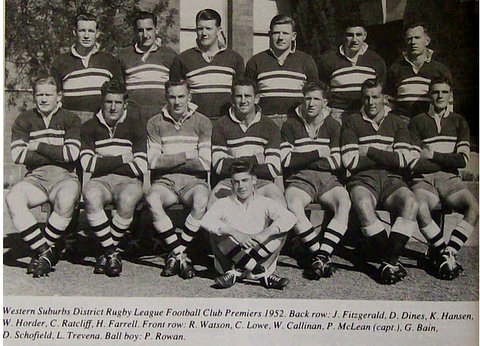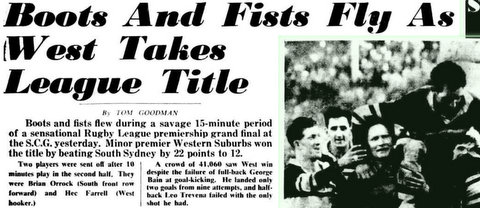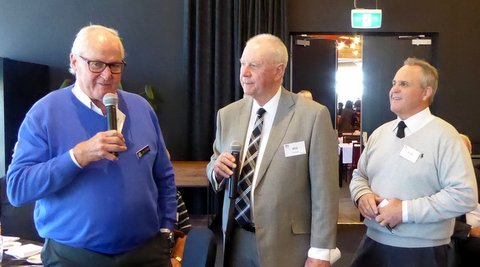 Flying winger Jon Clarke.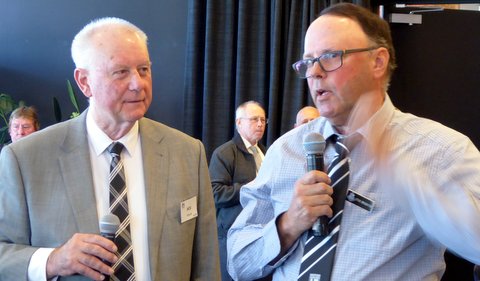 Another Flying winger Stephen Broughton.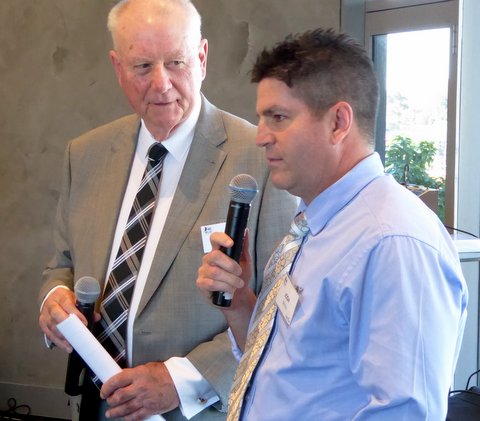 And from the Campbelltown era Josh White.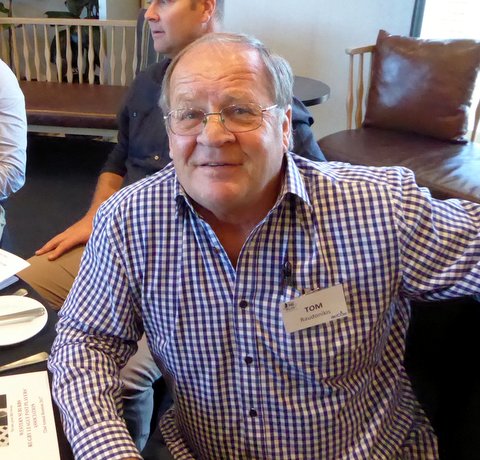 Tommy Raudonikis one of Josh White's coaches at Campbelltown .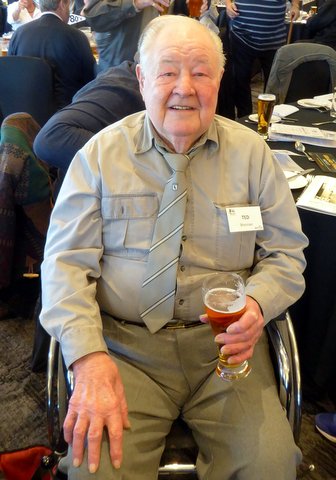 Ted Brennan.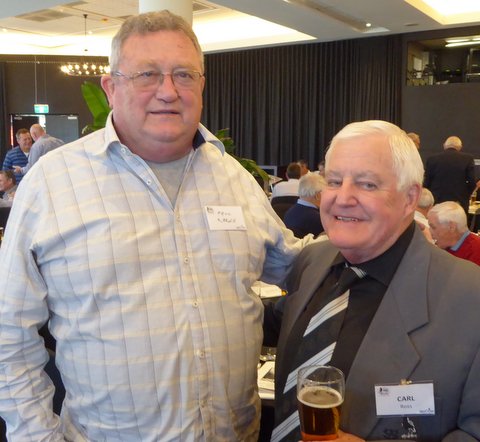 Paul Marsh and Carl Ross.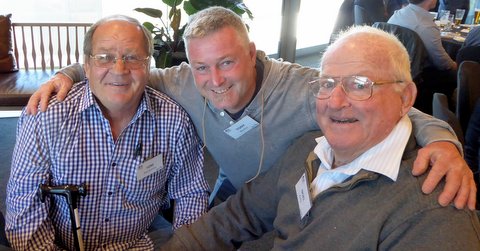 Tommy , Tony Blaikie and Ned.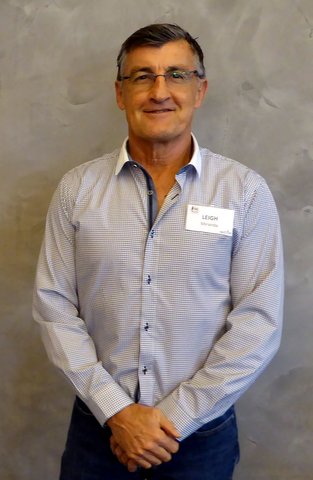 Leigh Miranda.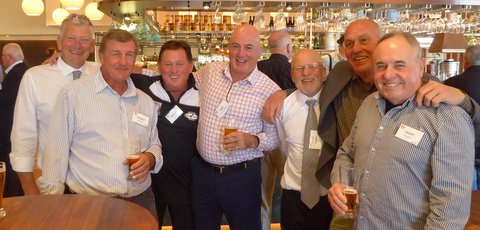 A Happy group of players from the 1970's.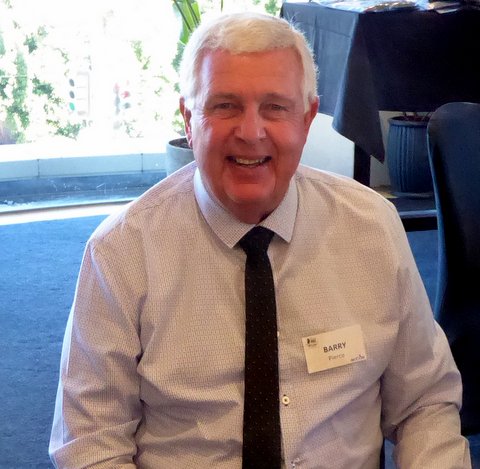 Barry Pearce.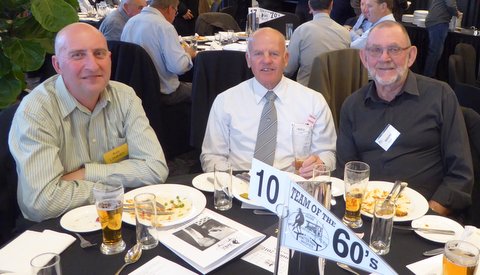 Rob Linney, Laszlo Parcsi and Wayne Jennings.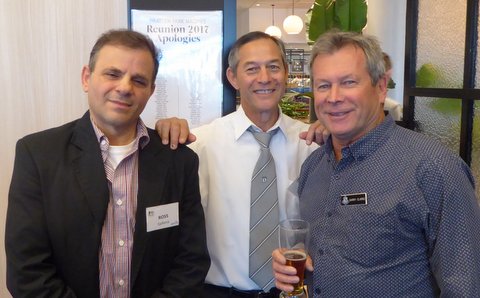 Ross Epifania, John Cattell and Gary Clarke.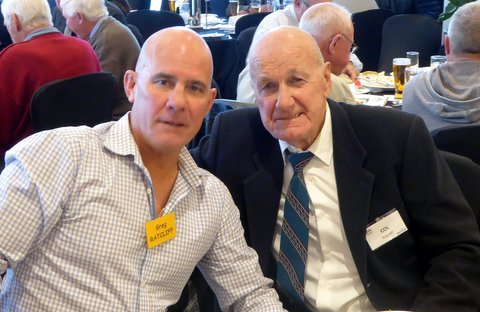 Greg Ratcliff and Col Ratcliff.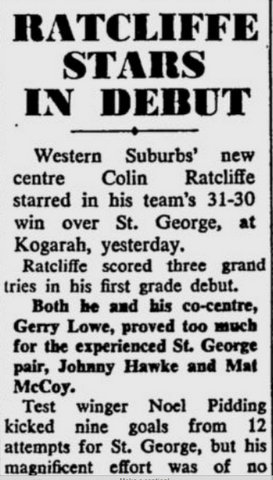 1952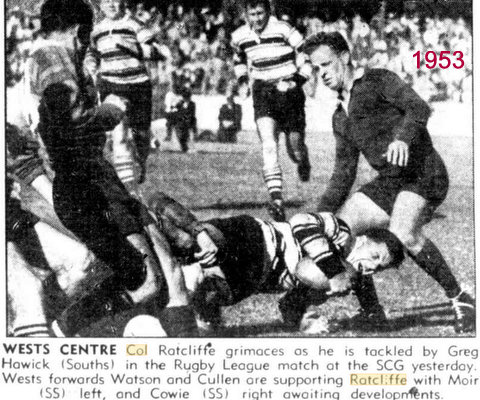 1953.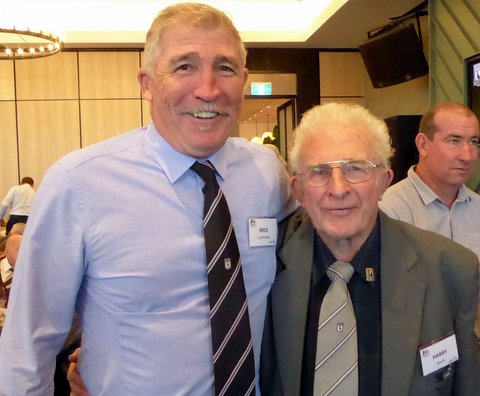 Mick Liubinskas and Harry Wells.
Jim Cody and Carl Ross listening to Tommy.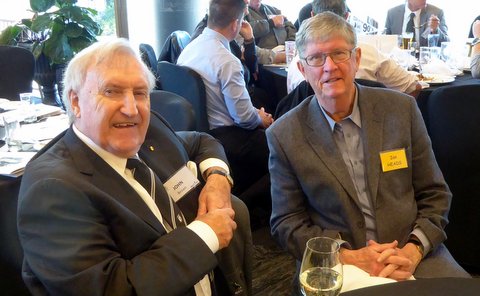 John Brown and Ian Heads.
It was time for the interviews of the 4 Premiership winning teams.
First on stage the 1992 Presidents Cup Premiers.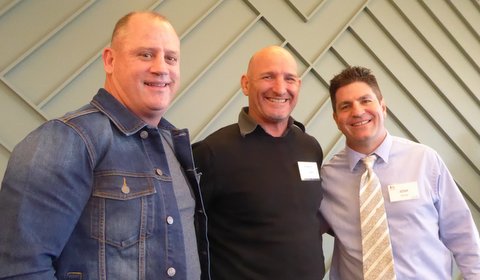 Evan Cochrane, Matt Ryan and Josh White.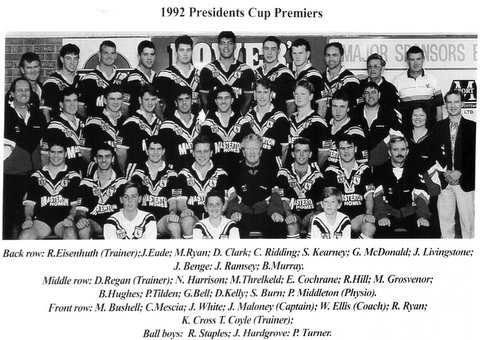 Evan Cochrane, Matt Ryan and Josh White.
Next the 1967 Third Grade Premiers.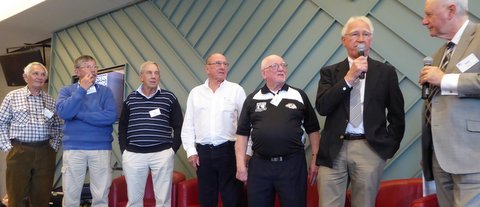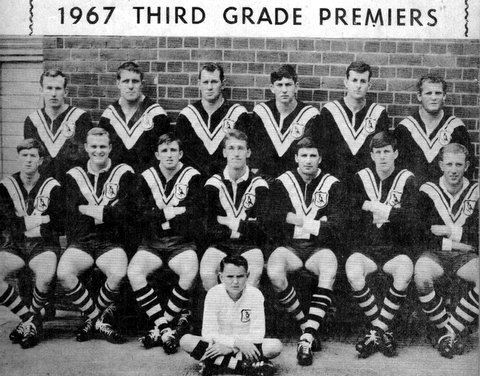 Match report from the Sunday Herald.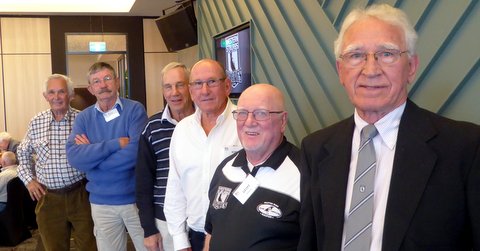 Trevor"Mick"McDonald, Rod Smith, Tim Murphy, Ron Chilcott, Geoff Henry and Capt Col Lewis.
The 1977 Under 23 Premiership Winners.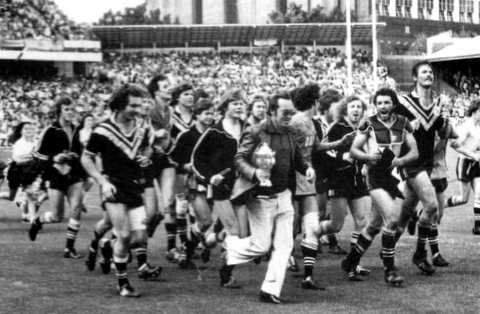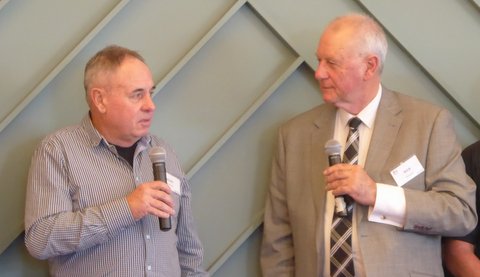 Capt Geoff Gardner reliving the Grand Final with Rick Wayde.
Last but not least the 1977 Amco Cup winners.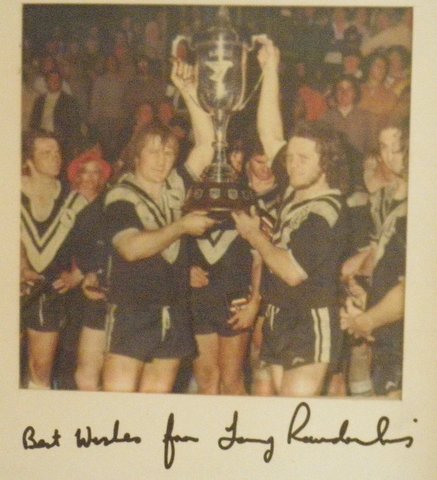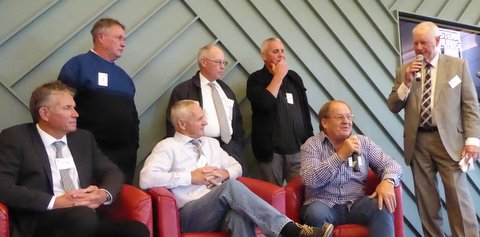 Standing:  Gary Walsh, Nev Sinclair, Pat Hundy.
Sitting:  Wayne Smith, Geoff Smith and Tommy Raudonikis.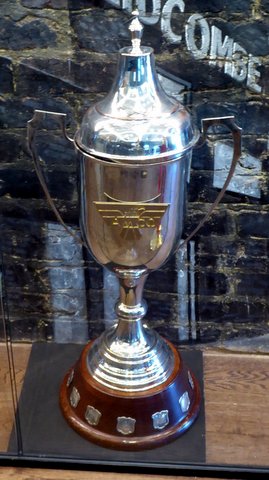 The Amco Cup.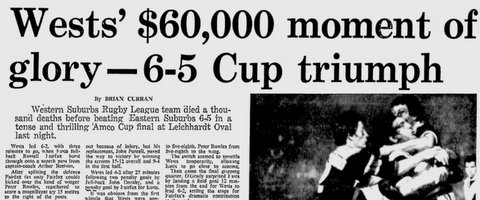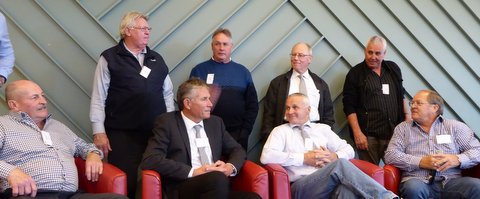 Standing:  Stephen Blyth, Gary Walsh, Nev Sinclair, Pat Hundy.
Sitting:  John Purcell, Wayne Smith, Geoff Smith and Tommy.
*
As the sun was starting to set over Pratten Park, Lidcombe Oval and Campbelltown Oval it was time for the PPM songsters to appear on stage.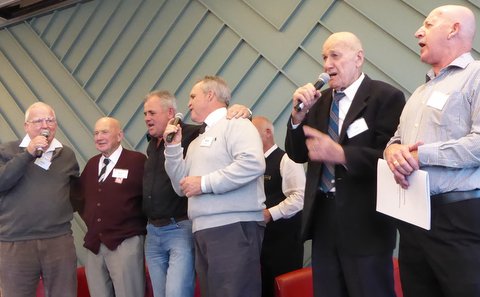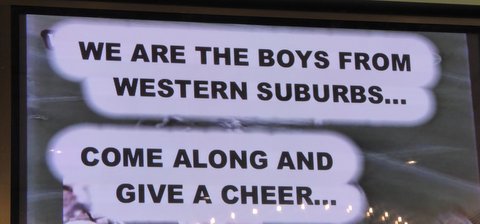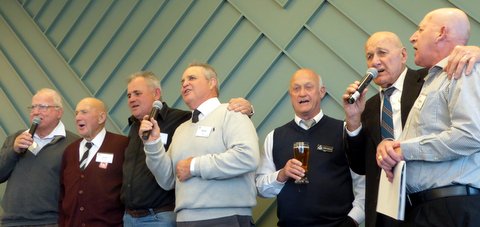 As the day finishes we remember the Pratten Park Magpies Members who have left us since the last reunion.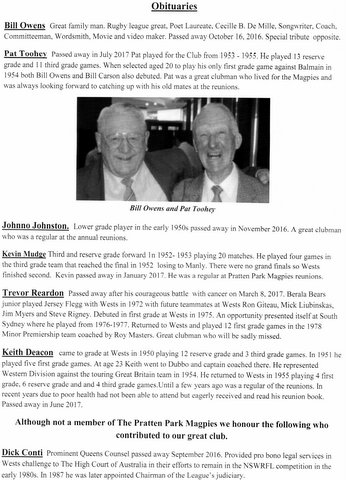 *
Just to finish, on a happier note….John Purcell's grandson Baxter has made a miraculous recovery from cancer.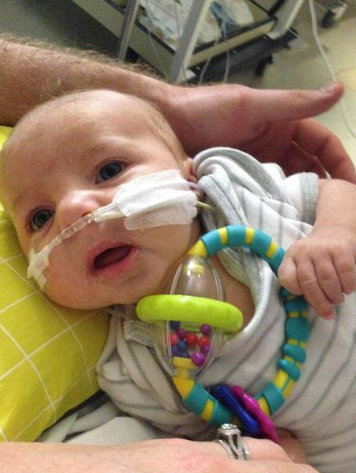 Baxter shortly after he was born…a very sick little boy.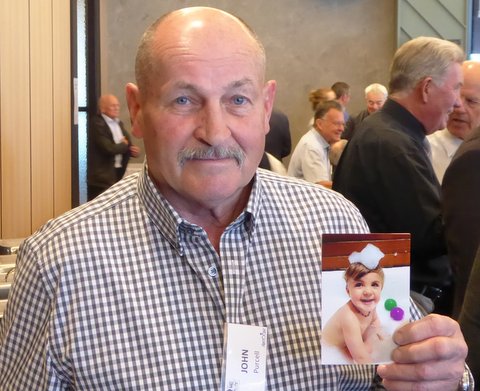 A very happy and proud grand dad.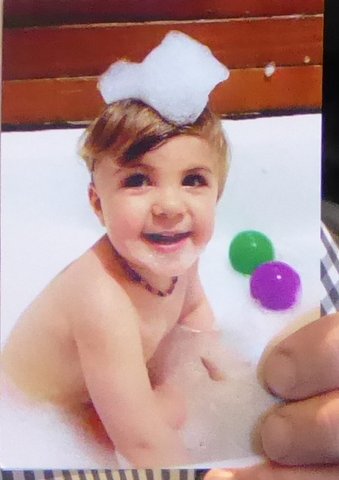 Young Baxter now.

*
Thanks to the staff at Wests Leagues for their brilliant service.

If you are visiting Sydney why not have a meal at The Garden.
At Wests Ashfield.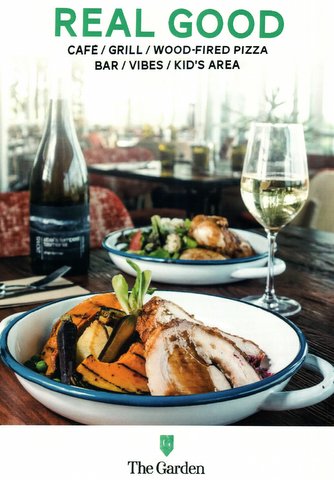 From the PPM committee we hope to see you all again next year.