VALE Patrick John Toohey.
1934 – 2017.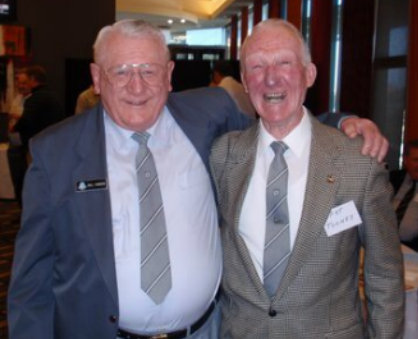 Billy Owens and Pat Toohey.
Photo taken at the 2009 Pratten Park Magpies reunion.
Pat played for Wests between 1953 and 1955. See card below.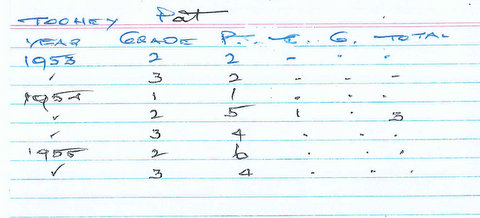 Pats players card from the Wests Archives.
In 1954 Pat played in all three grades.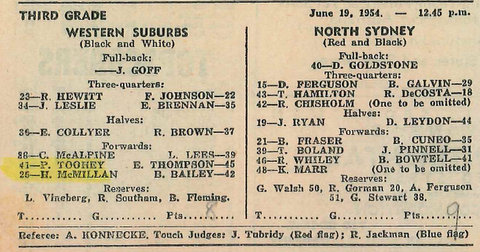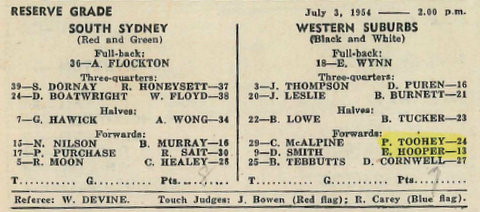 Also Pat gets a mention in the program.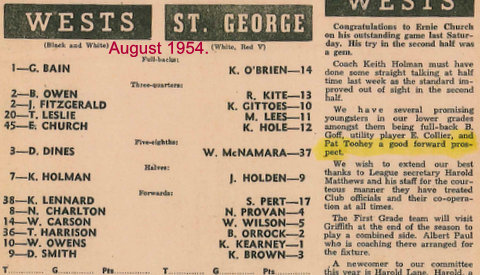 Pat was only 20 years of age.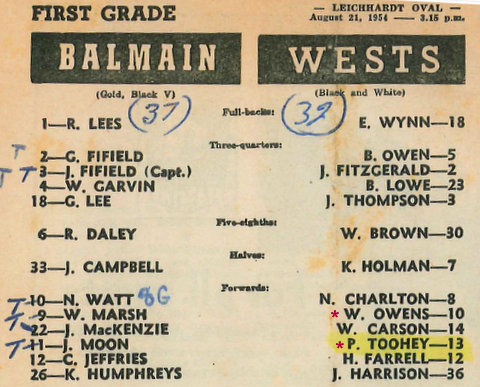 Pats  First Grade debut .
* Note W.Owens aka Billy and P. Toohey playing together in 1954.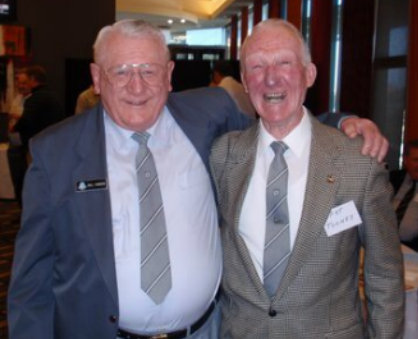 Billy and Pat two Old Magpies arm in arm 55 years later.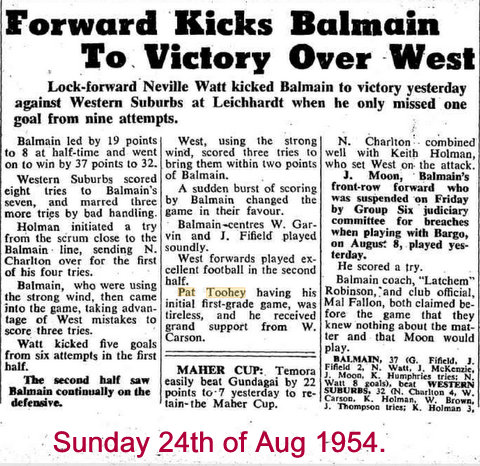 Pat gets another mention.
I found this game report from 1954. It is from the Lithgow Mercury newspaper.
Pat scores Wests first try.
See below.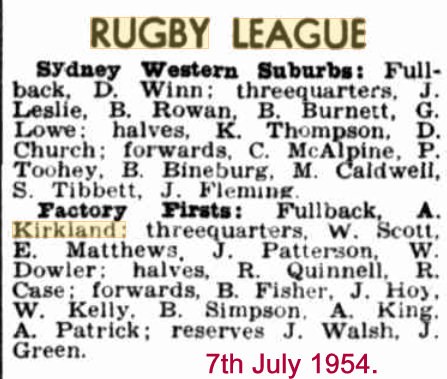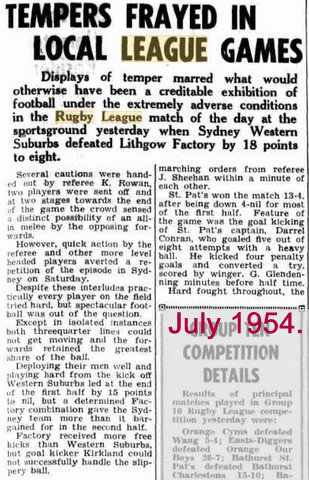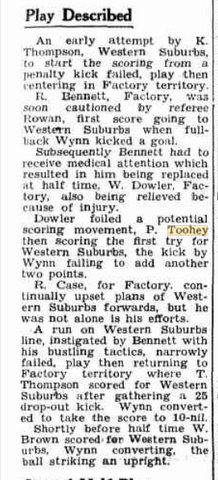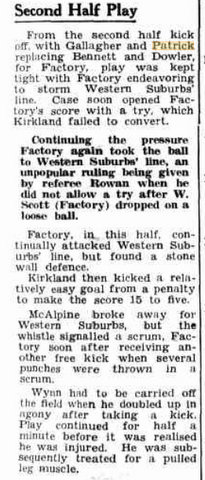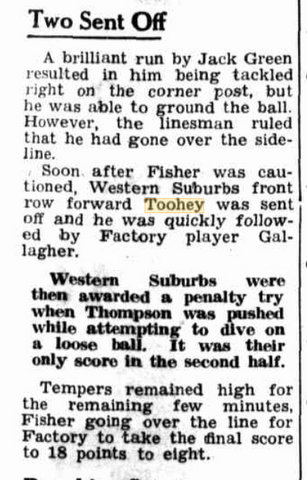 Vale Patrick John Toohey.