Jim McKENZIE
1931 – 2016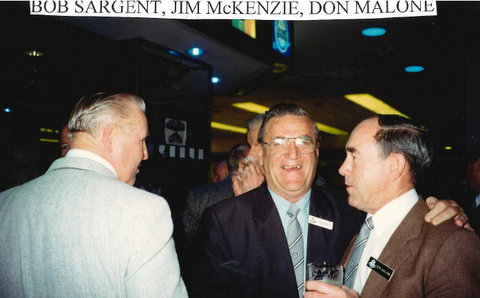 Jim McKenzie surrounded by mates at the 1994 PPM reunion.
According to the players records at the Wests Archives Jim played for Wests between 1952 and 1957.
Jim's Wests Player Number is 500.
JIM McKenzie's playing details for Western Suburbs:
1952          2 x Reserves [1 try]; 9 x Thirds
1953          6 x Firsts [1 try]; 9 x Seconds [3 tries]; 1 x Thirds
1954          Nil
1955          2 x Firsts [1 try]; 1 x Seconds . Jim had a season ending leg injury and also effected his 1956 season.

1956          Nil
1957          7 x Seconds; 8 x Thirds
Jim was a Wests junior who was first graded in 1952.

I found it very hard to find any info on Jim.
Below are a few stories from different newspapers about Jim's Rugby League career.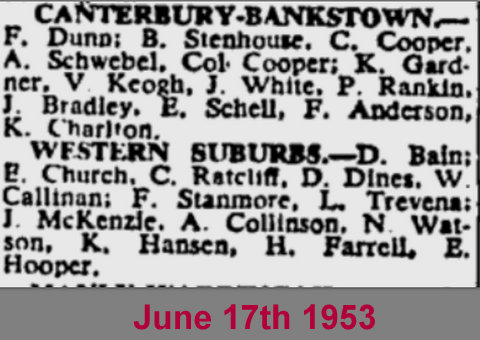 Maybe Jim's first First Grade game for Wests.
Old Team Mates get together at a PPM reunion.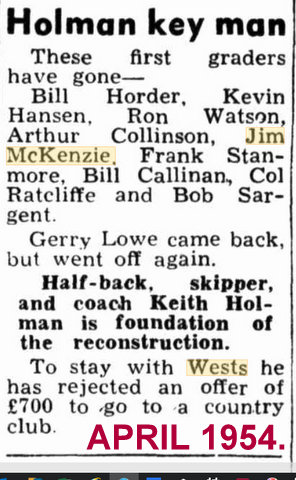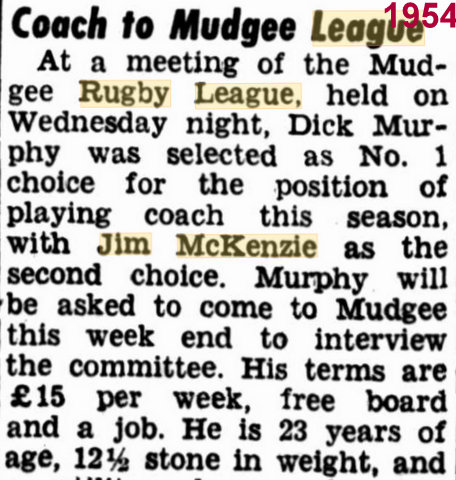 Jim ends up at Mudgee.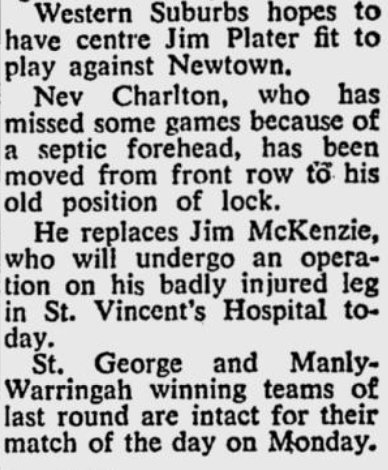 Very serious leg injury. 1955.