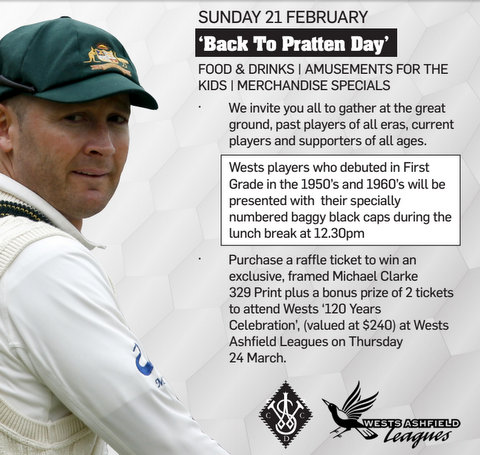 Pups return to Pratten Park ended in Wests First win of the season.

Pup waiting for a catch in slips.
A rare photo of M.J. Clarke's Aussie kit bag in the PP Wests dressing room.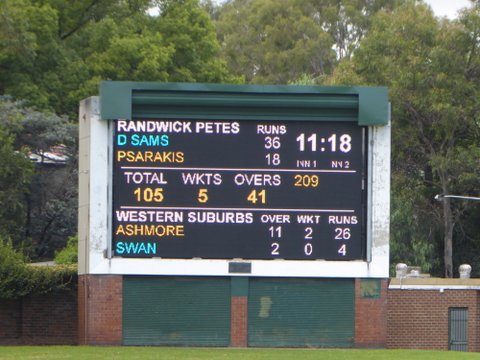 The early signs on day two were not good for Randwick Petes.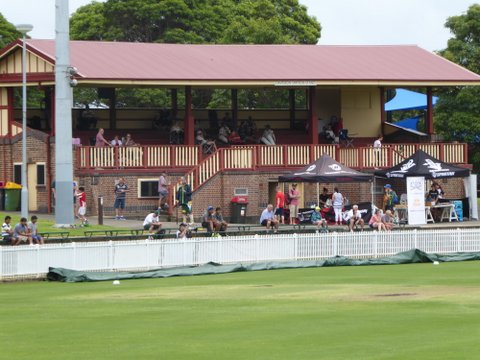 The Davidson Simpson Grandstand at Pratten Park.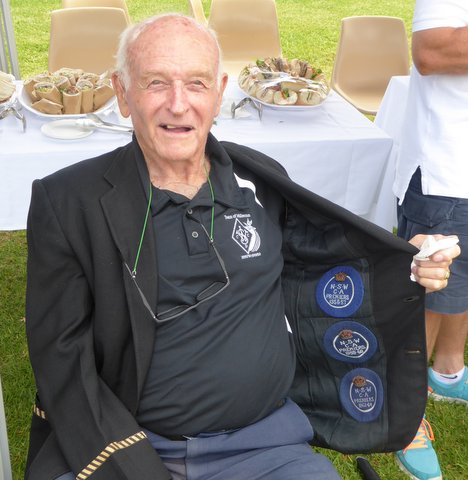 A face in the crowd Wally Wellman.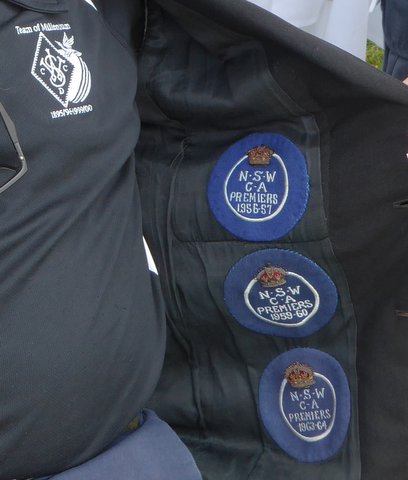 The inside of Wally's blazer showing his Premiership wins at Wests.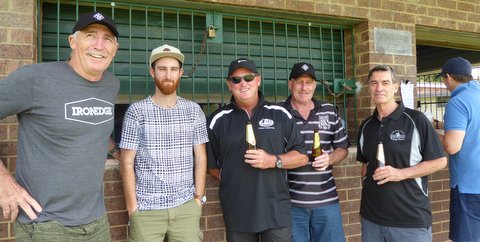 A team of interested onlookers.
Mick Luibinskas, Mitchell Cole, his dad Nathan Cole, Wayne Bennett and Terry Tasker.
Note: far right with back to camera Simon Cook CEO of Wests Ashfield ordering another Snag sandwich.
Below are a few photos taken on the day by Mark Ray.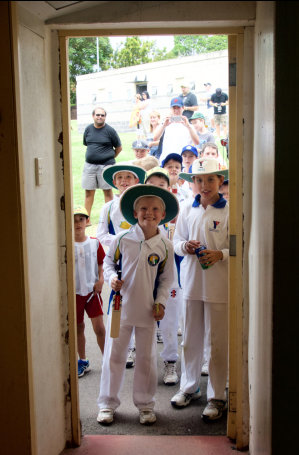 Young fans wait for Pup.
 Pup making dreams come true.
A couple of older kids were happy to see Clarkey.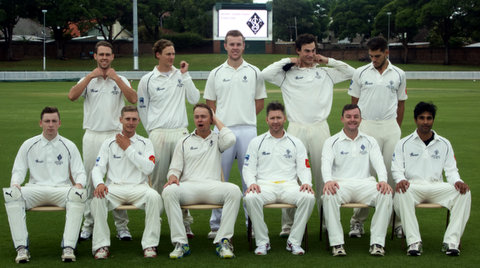 The Wests team photo take one.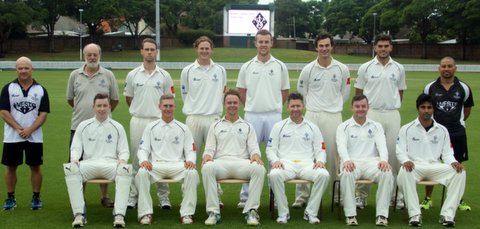 The Wests team photo take two.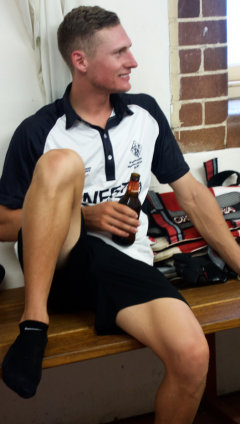 Nick Cutler.
Fabian Cowdrey.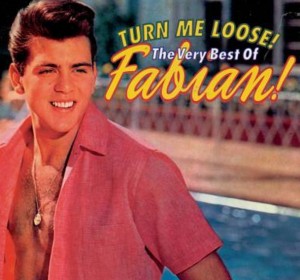 The Fabian I remember.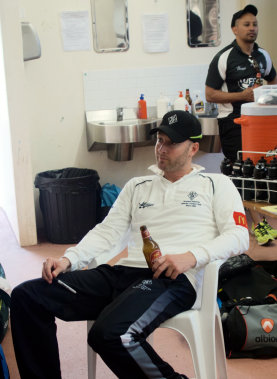 Pup Clarke.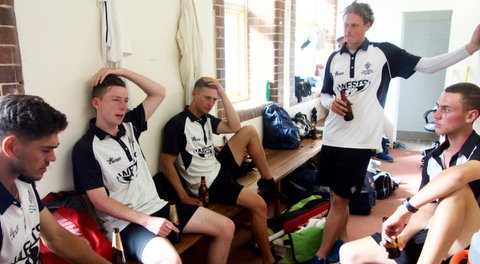 The team discussing how to tell Pup he cant play next week.
Thanks Ray for the use of your brilliant photos.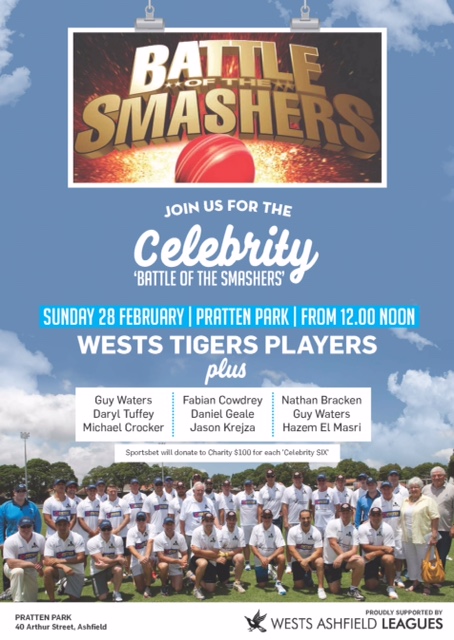 Don't forget this Sunday the game of the Summer……