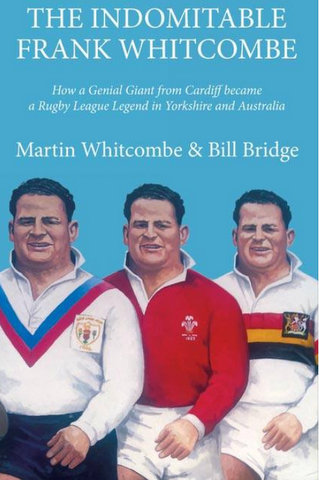 I received an email from Frank Whitcombes grand son Martin Whitcombe via well known
Australian Rugby League Historian Terry Williams.
See below.
Dear Sir,
I have just written a book on my Grand Father, Frank Whitcombe, rugby league career who was a prop forward during the 1930s and 40s. He was a member of the successful Indomitable tour of Australia in 1946, in the book is probably the most comprehensive account of this tour published to date. Would you mind 'sharing ' the enclosed face book link, maybe the book would be of interest to some Australian Rugby League supporters?
www.facebook.com/StDavidsPress/?fref=hovercard
Frank Whitcombe, 'one of the greatest Welsh rugby league forwards of all time', played for Bradford Northern, Wales, and Great Britain. This is the incredible story of a RL legend from Cardiff, who enjoyed a glittering career, winning the Challenge Cup three times, the Championship three times, was capped 14 times by Wales and starred in the 1946 'Indomitables' GB Tour of Australia.
Thank you very much
Kind regards
Martin Whitcombe
I believe Frank Whitcombe had a few interesting battles with our own Arthur Clues.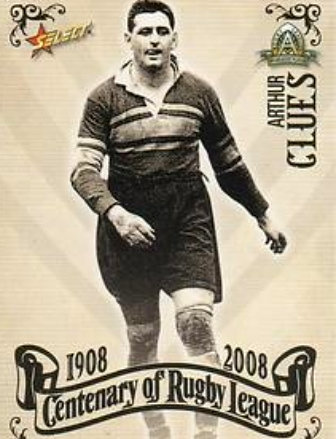 Arthur Clues playing for Wests before going to England to play with Leeds.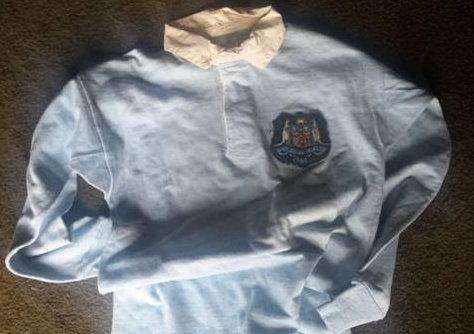 Arthur's NSW jumper given to Big Frank.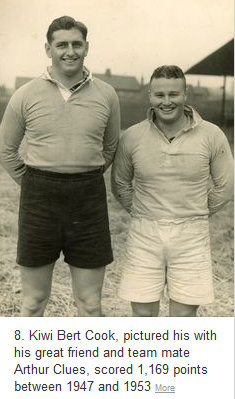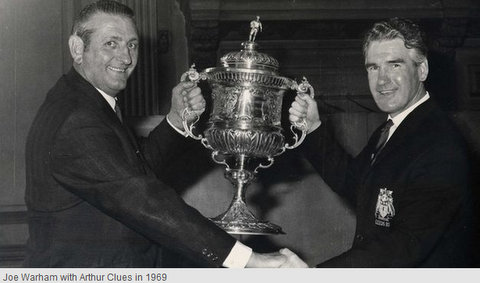 Thats Arthur Clues on the left.
Below is a Video clip of NSW playing against Great Britain @ the SCG 1946.
Click on link to view.
www.britishpathe.com/video/england-downs-nsw-14-10/query/rugby+league+wales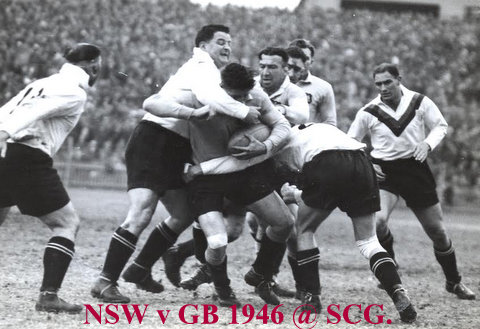 Frank Whitcombe tackling Arthur Clues.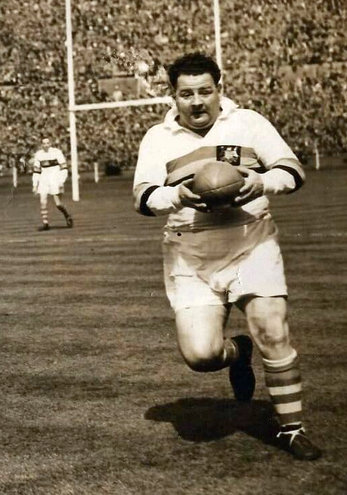 The Big Man on the run for Bradford Northern.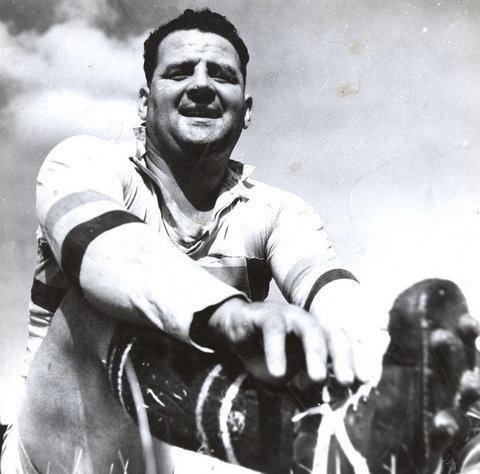 Frank toured Australia with the 1946 Lions.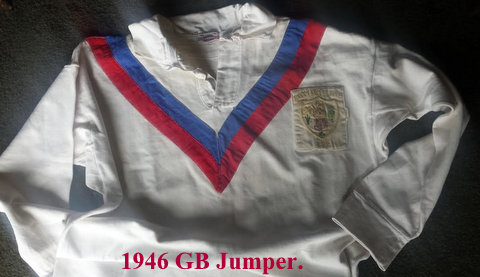 Franks Great Britain jumper.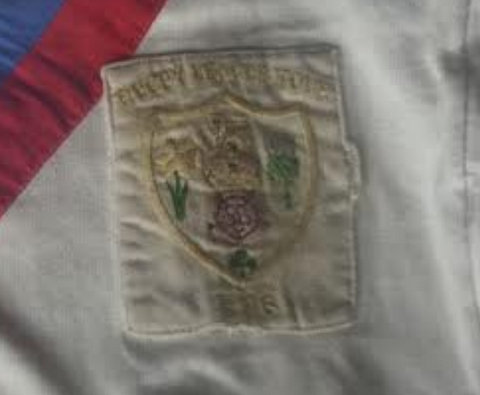 Close up of Badge.
See Frank Whitcombe score a try at the SCG against Australia.
First Test.
Click on link to view.
www.britishpathe.com/video/commando-rugby-in-test-draw/query/commando+test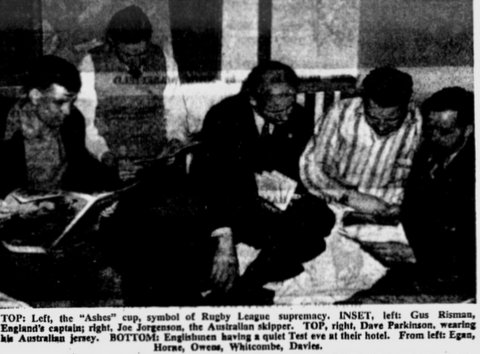 Frank and his team mates before the First test match in Sydney.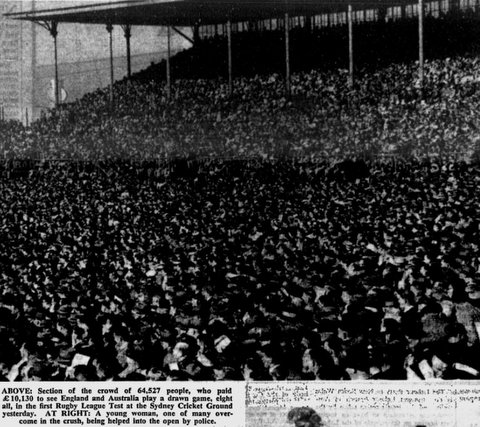 Part of the huge crowd of 64,527 @ the SCG.
(I think it maybe the old Sheridan Stand??)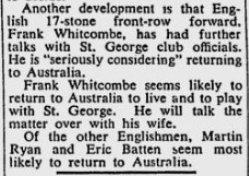 What might have happened.
(A report from the SMH.)
If you would like to purchase the book which covers the 1946 Lions Tour.
Just click on the face book link below.
https://www.facebook.com/StDavidsPress/?fref=hovercard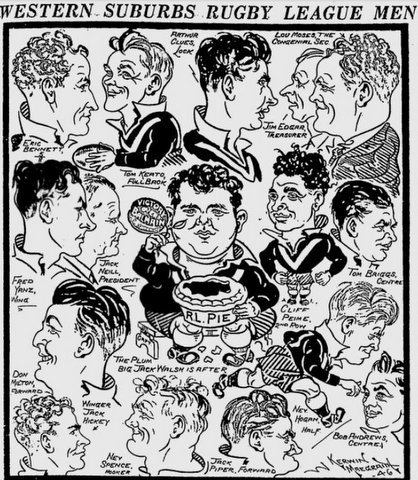 What Wests were up to in 1946.