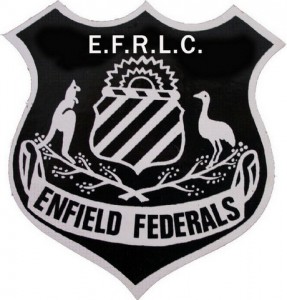 I had the good fortune to be invited along to the Enfield Federals 2015 Reunion which was held at the fabulous Wests Ashfield on Saturday the 7th of march 2015.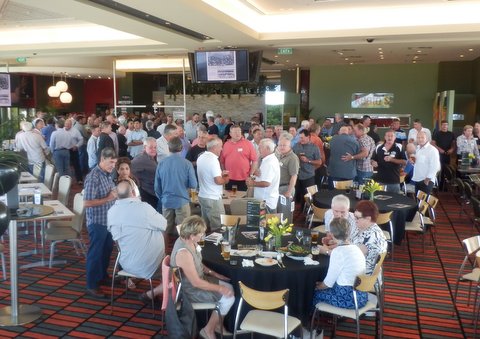 Photo of the very large crowd of 250.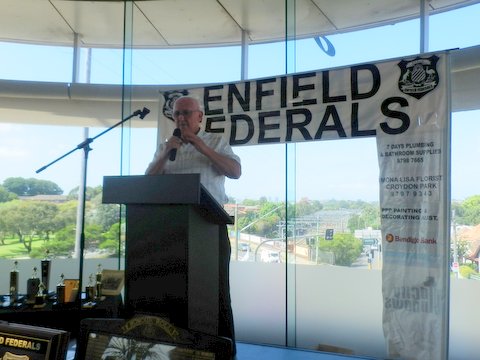 MC  Terry Begnell introducing Mike Bailey.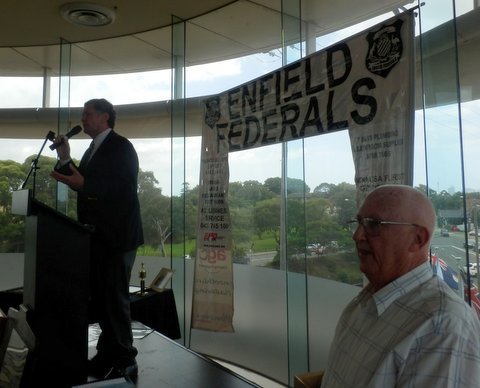 Mike Bailey Chairman of Wests Ashfield Leagues welcoming every one to the 2015 Enfield Feds reunion.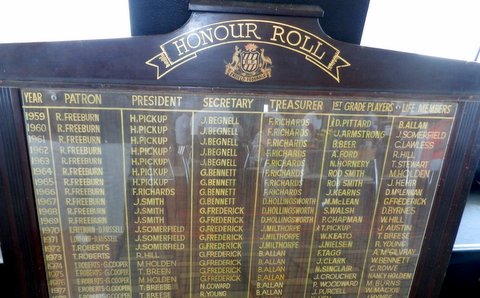 The famous Honour Roll direct from the Crossways Hotel.
(see below)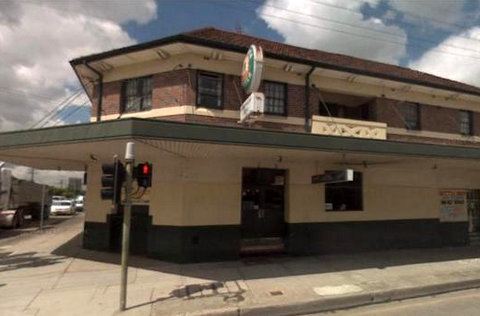 The Drinking Hole for many Enfield Feds teams since 1959.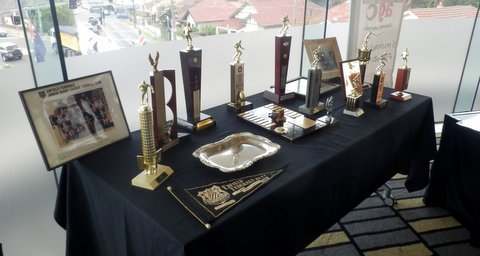 A few of the many trophies that Enfield Feds teams have won over the years.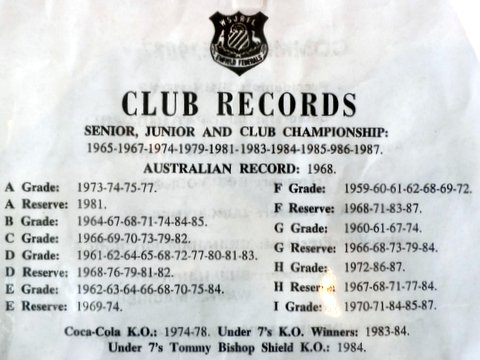 A pretty good record for the Feds.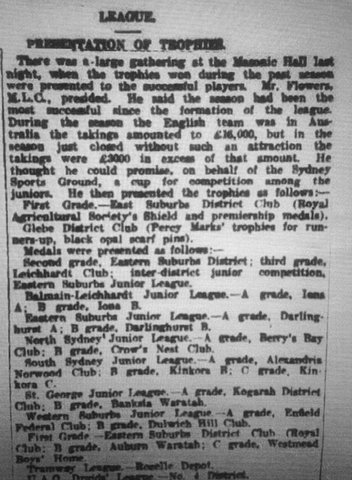 This story is from the SMH dated Nov 1911.
Presentation of Rugby league trophies for Grade and Junior Premiership winners.
This proves that Feds played their first season of JRL in 1911.

Enfield Feds win their first A grade comp.
Below I have tried to capture the reunion in pictures.
If some of the names are wrong please contact me and I will correct the error.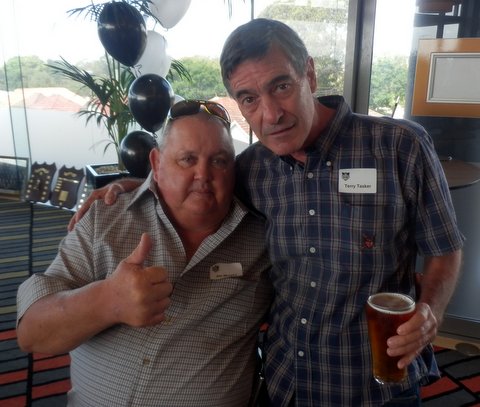 Jim Murphy and Terry Tasker.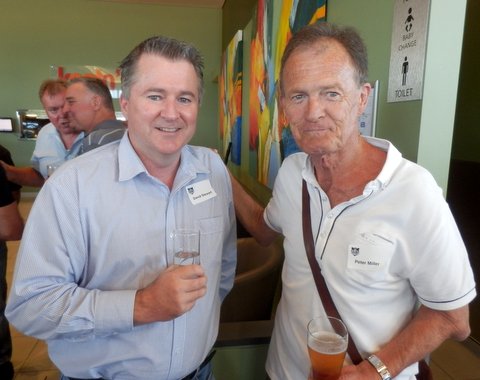 David Stewart and Peter Miller.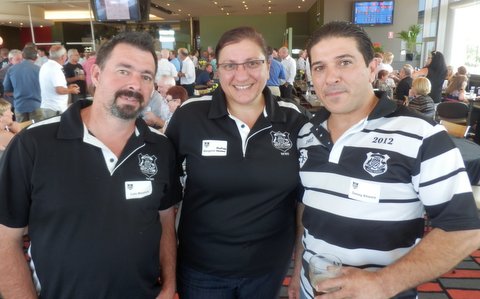 Present day directors of the Enfield Feds.
Luis Matos, Margaret Matos and Danny Khoury.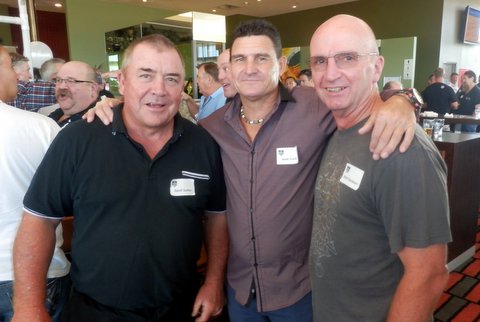 Geoff Sutton, Brett Clark and Brett Davidson.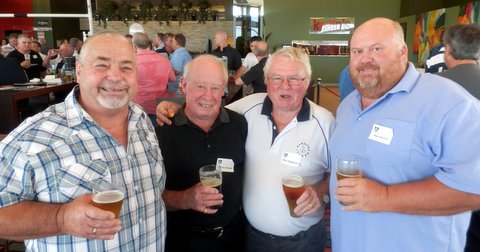 Peter Armstrong, Tommy Breese, Billy Higginson and Mick Devine.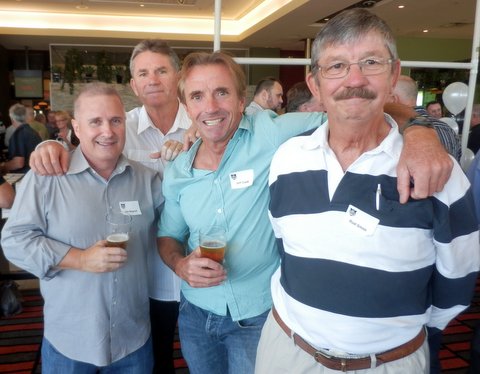 Joe Begnell, Wayne Smith, Jeff Smith and Rod Smith.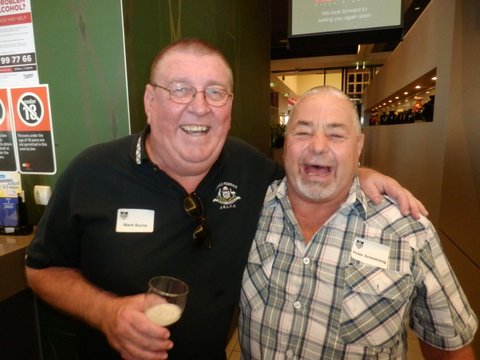 Mark Burns and Peter Armstrong.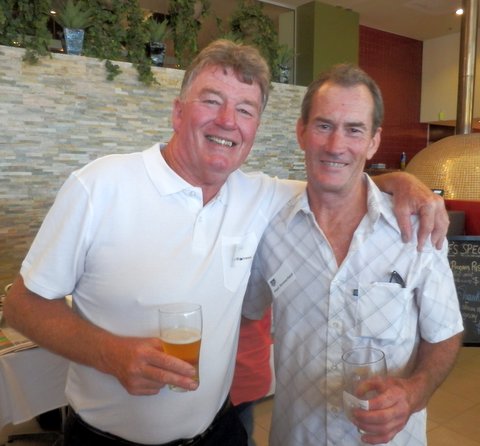 Neale McInness and Paul Somerfield.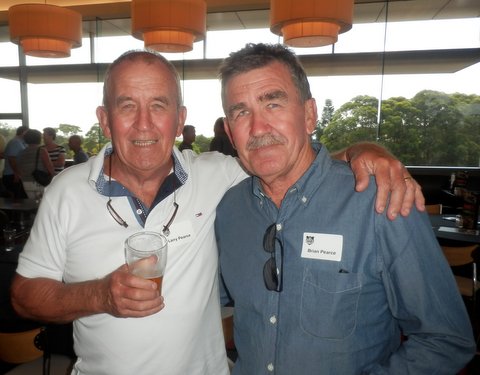 The Pearce Boys. Larry and Brian.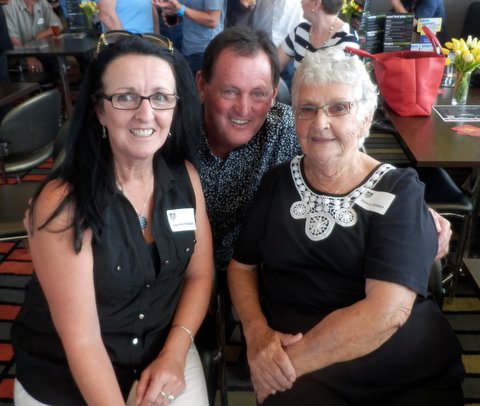 A thorn between two Roses.
Leonie Holden, Nathan Cole and Life Member Nancy Holden.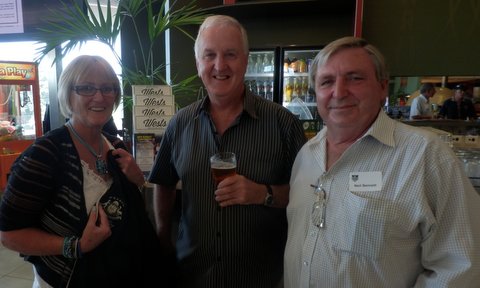 Jan Corrigan, Jock Reid and Neil Bennett.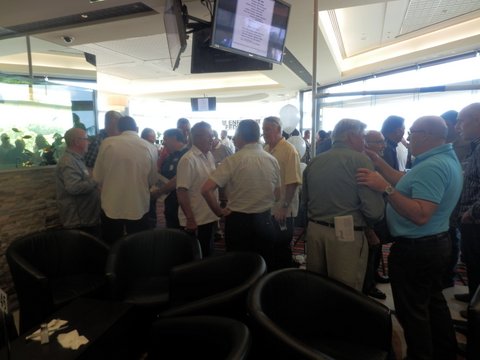 Mates catching up after many years.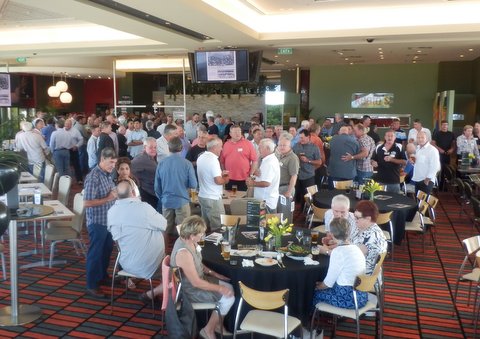 Ditto.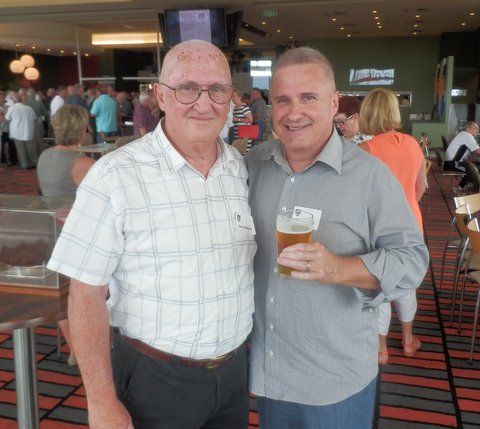 Terry and Joe Begnell.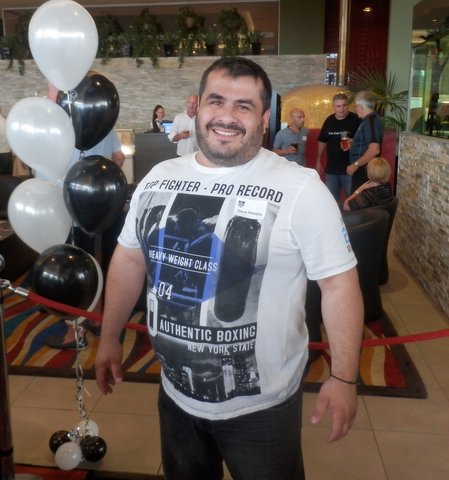 Steve Patsalis.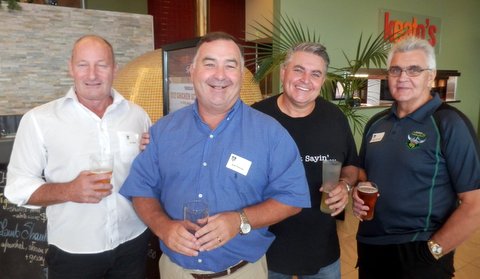 Col Ensor, Col Ferrier, Rob Marsh and Mike Corrigan.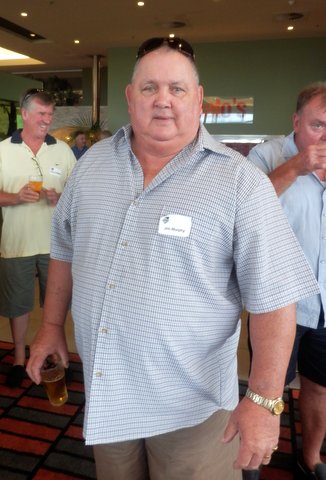 Jim Murphy.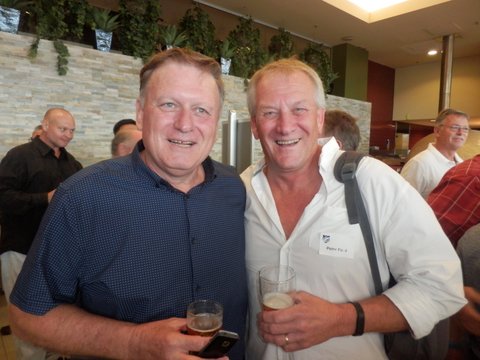 Brian McDonald and Peter Ford.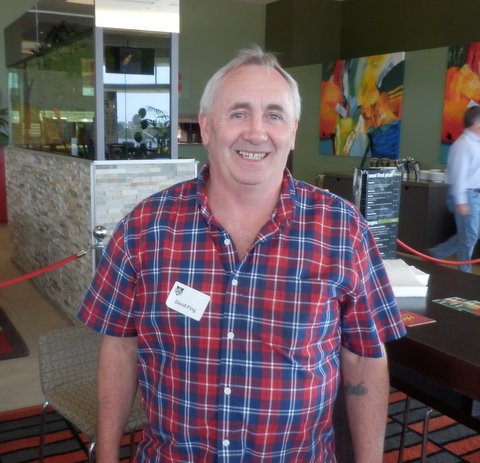 David Fing.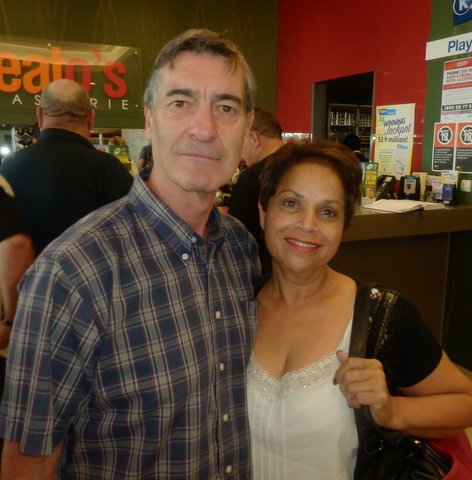 Terry Tasker and Mary Doleros.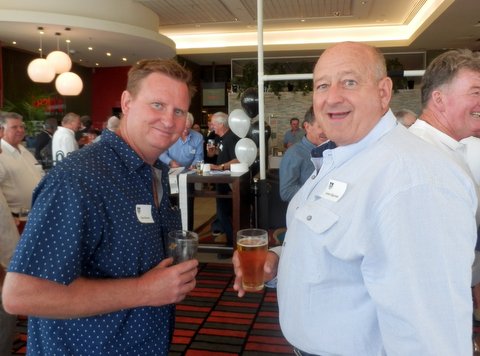 Dan Brown and Lee Squires.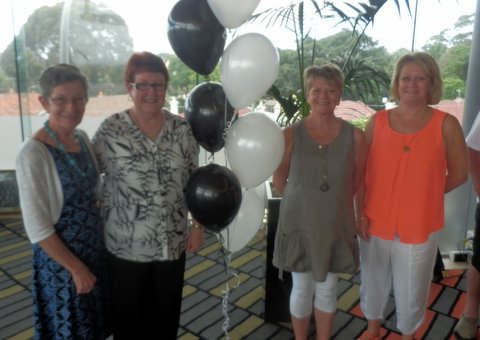 Ann(Stewart)Hudson,Col(Begnell)Lewis,Vicki(Stewart)Murphy and Linda(Richards)Armstrong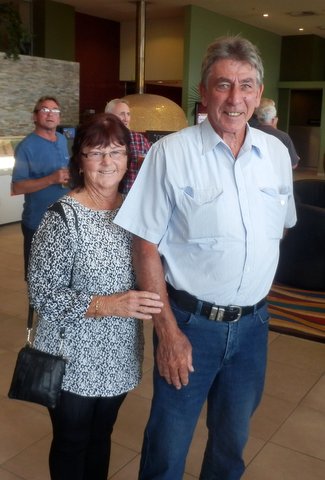 Jean and Mick Alchin.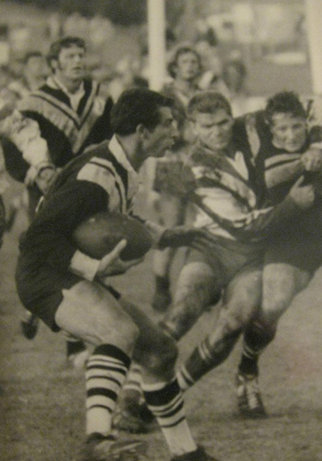 Mick playing for Wests a few years ago.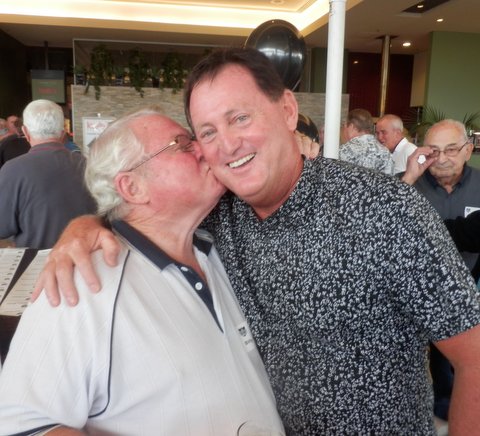 Billy Higginson and Nathan Cole.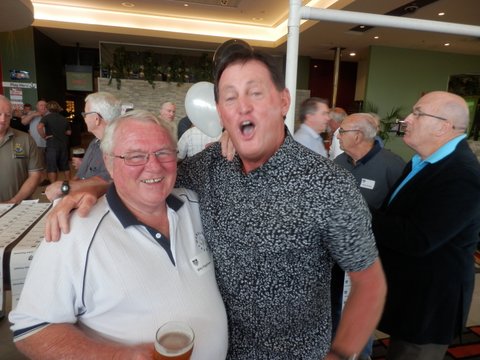 Nathan acting shocked.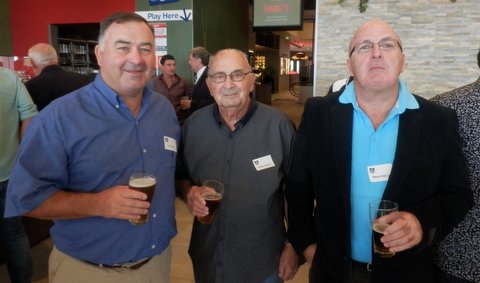 Col Ferrier, Eddie Ashkar and Steve Ashkar.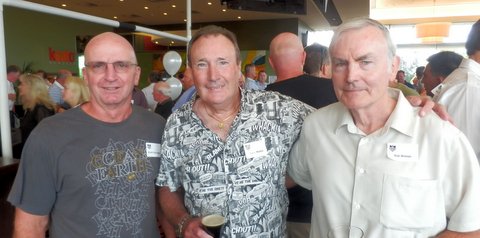 Brett Davidson, Gary Walsh and brother Sid.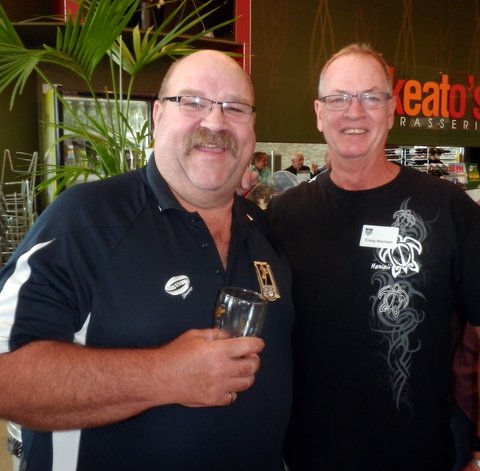 Bruce Clarke and Craig Norman.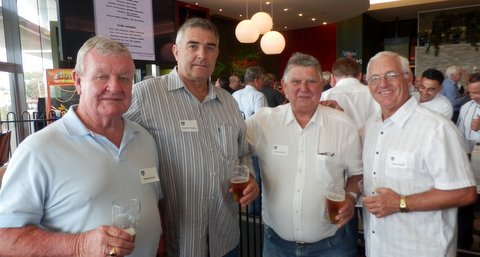 Harold Over,Robbie Staples,Lance Henry and Lenny Wicks.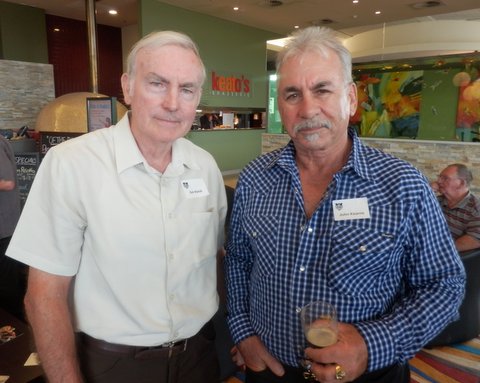 Sid Walsh and Comanche Kearns.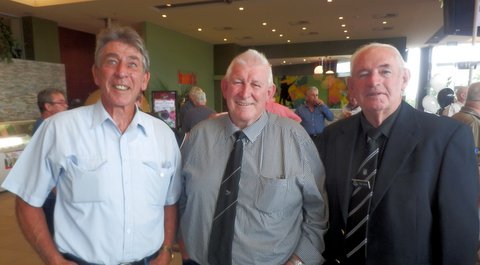 Mick Alchin, Tony Ford and Col Davis.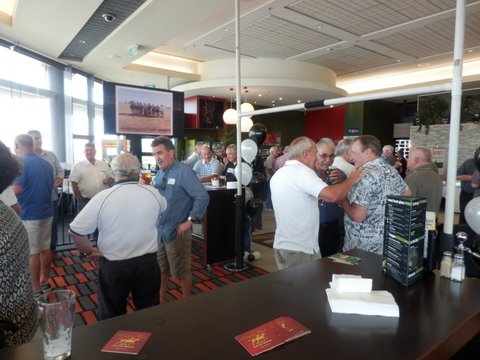 The boys standing around under the goal posts catching up.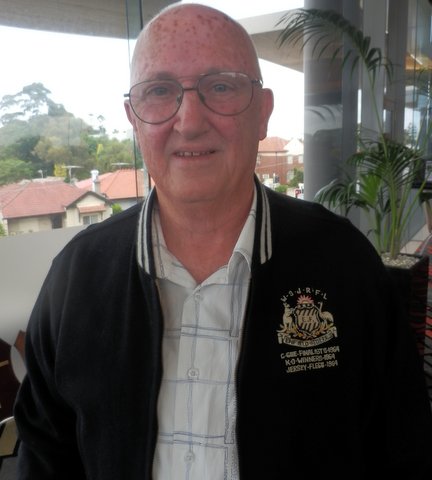 Terry Begnell wearing a winning jacket.
(still fits)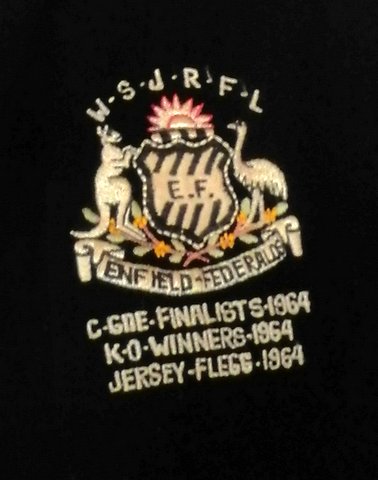 Close up of the patch. Notice the spelling of Federalds.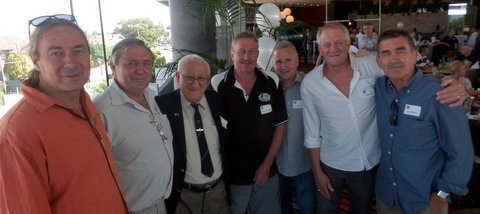 Allan's Ants
                                Wayne Brennan,Neil Bennett,Bill Allan,Wayne Bennett,Joe Begnell,
                                                                            Peter Ford,Brian Pearce.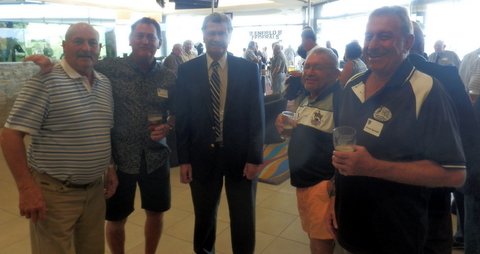 John Purcell, Nathan Cole,Mike Bailey, Jimmy Hain, Wayne Bennett.
Thanks to John Purcell,Nathan Cole and Neale McInnes for organizing such a successful day.
Below are photos supplied by Joe Begnell.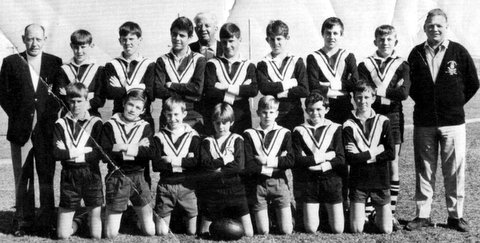 Under 12 Enfield Feds 1968.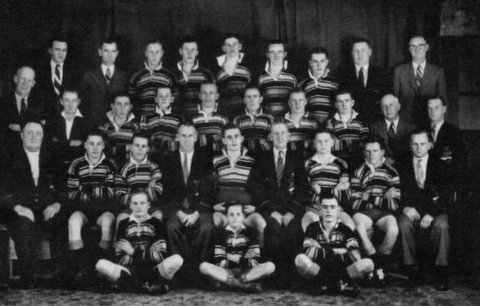 Homebush Juniors C Grade 1940.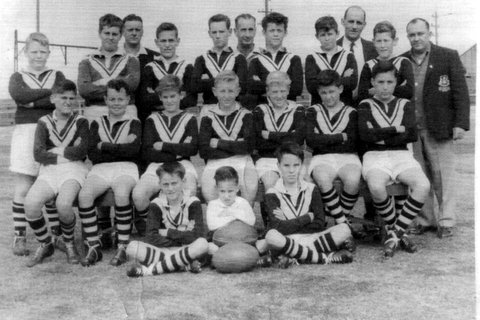 G Grade 1962. Maybe taken at Lidcombe Oval?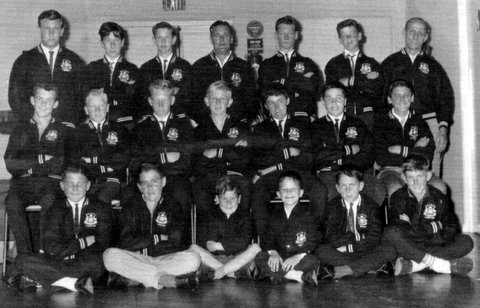 F Grade 1963.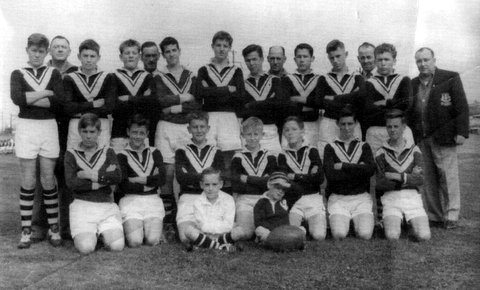 F Grade 1962.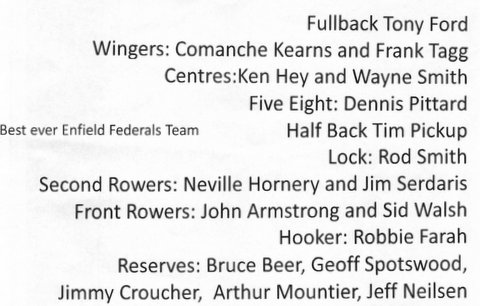 This is Joe Begnells Best ever Enfield Federals team.
If you have a better one or a different one please contact the website and I will post them.