CHARLIE TUXFORD 1931 – 2021
Aged 90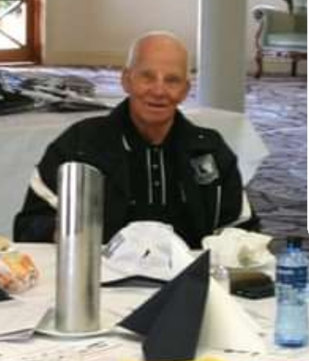 Charlie at a Wests Golf Day
Charles Victor Tuxford
 18th January 1931 – 30th December 2021
 Western Suburbs Magpies are very sad to advise of the passing of one of the Club's long serving
and well loved stalwarts, Charlie Tuxford, who passed away suddenly last Thursday at Carrington
Nursing Home, just shy of his 91st. birthday.
Charlie was a life long supporter and volunteer with Wests Magpies and Wests Tigers. 
He also volunteered with many charitable and sporting organisations, including the 2000 Olympics, 
White City Tennis, SIDS, Wests Magpies Golf Days and numerous other causes.
Charlie successfully coached numerous junior teams at East Campbelltown Eagles JRL and Campbelltown City JRL 
and was a Group 6 representative team Manager.
Charlie is a Life member of both JRL Clubs.
Charlie always believed if you are leading at half-time you should never be beaten, 
a point he discussed often with Tim Sheens and other Coaches in many dressing room discussions,
over the years.  
Charlie's wife, Beula, survives him and continues to reside at Carrington.
Funeral Details
Forest Lawn Memorial Park, South Chapel
Friday, 7th January 2022
12:30pm
Burial  Details
The cortège will proceed from the Chapel to Charles' resting place in the grounds of Forest Lawn Memorial Park
This service will be live streamed
LINK BELOW
A Grand Old Wests Warrior!