Alan Keith DAVIDSON AM MBE

1929-2021
Alan Keith Davidson passed away last Saturday morning, October 30th  around 11:30
Surrounded by his immediate family
*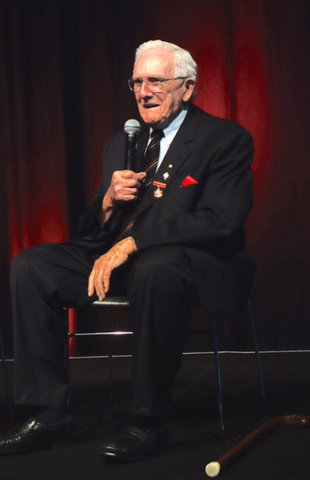 'Davo' was 92
However, 'Davo' was never an old man!
He had the bright and incisive mind of the youthful enthusiast, right until the end
Alan Davidson achieved as a young man and never saw any reason why others couldn't do the same
He constantly sought out youth and encouraged their development during a lifetime that was longer than some and more active than most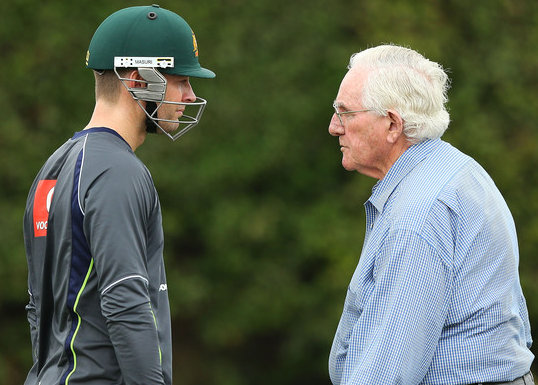 Michael Clarke and Davo
Encouraged by his grandfather, who had built Alan a wicket out of the side of a hill at his home a Lisarow on the NSW Central Coast
Davo certainly developed a lifelong belief in his ability to succeed
As a young man in Lisarow, the teenage Alan Davidson was already playing senior rugby league in the Newcastle competition
In 1949, he represented NSW in cricket at the age of 20.
Within four years he had represented Australia on Tours to New Zealand and England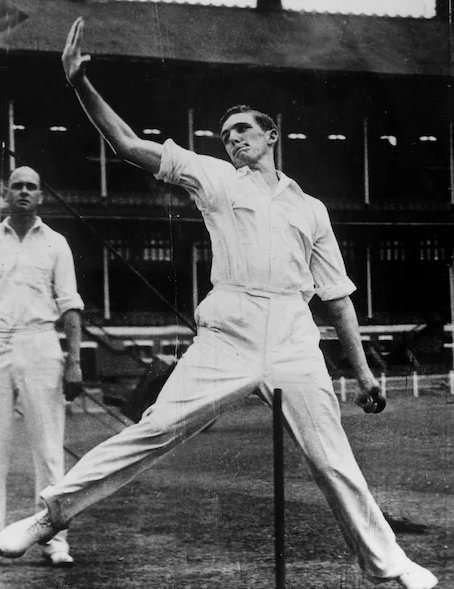 The 1953 Ashes Tour selection must have been very satisfying for Alan and his family
Alan as a youth had vowed to his grandfather that he would one day "be on that ship"
Alan Davidson had to wait his turn behind the likes of Ray Lindwall and Keith Miller before taking charge of new ball duties for Australia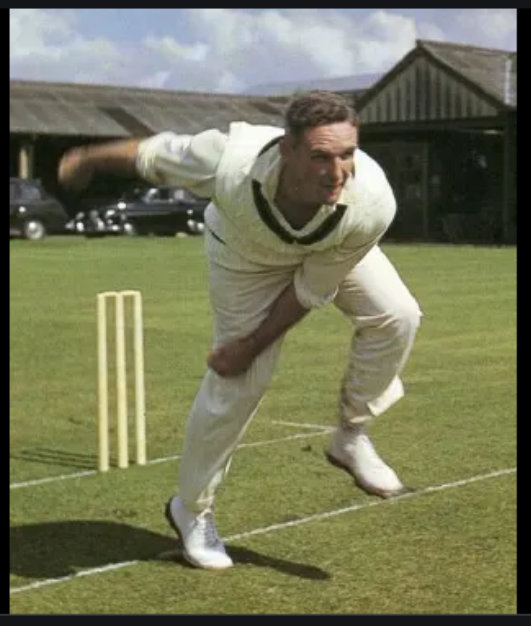 However, he quickly became the pre-eminent all-rounder in international cricket as Richie Benaud's side remained undefeated in all series from 1958-59 until 1963-64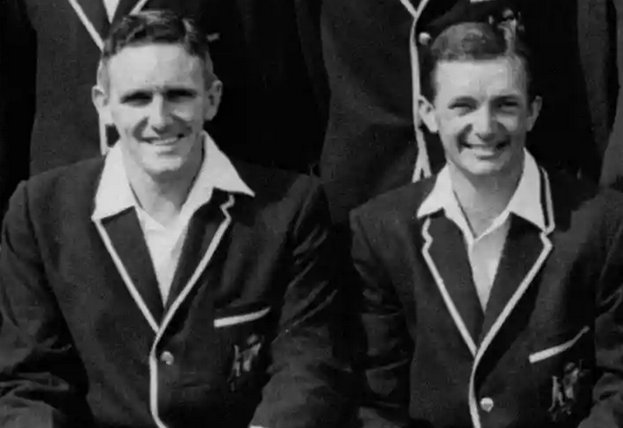 Alan Davidson and Richie Benaud
Davo's left arm swing bowling rewarded him with 186 Test wickets at only 20.5, with that incredible economy rate confirmed during his 193 first class game, where he took 672 wickets at 20.9.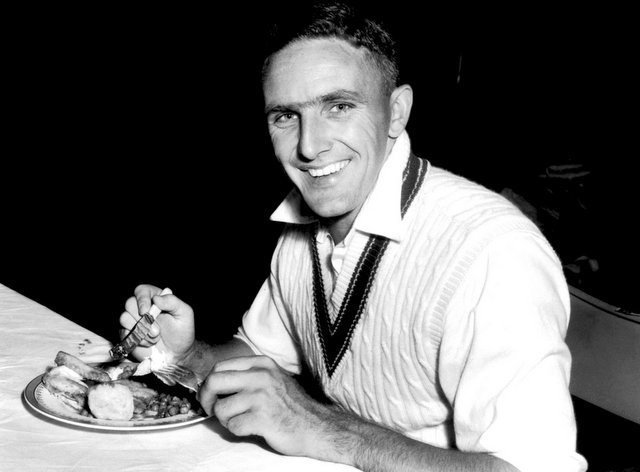 If State and International Players found it hard to cope with Davo, spare a thought for Sydney grade cricketers. Despite the fact that Sydney Grade was the backbone of the NSW domination of the Sheffield Shield during the 1950's and 1960's, Alan took 245 wickets at only 12.03 playing for his beloved Western Suburbs.
Western Suburbs won three of their eleven first grade premierships during the Davidson era, with Alan as captain in 1963-64.
To add that Davo 'could bat a bit' would be a massive understatement.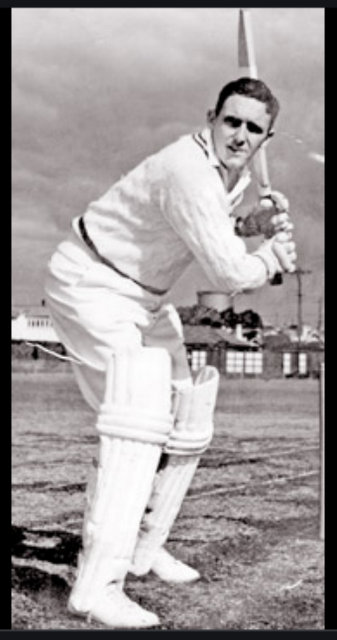 He got runs and he could get them quickly:  1,328 Test runs at 24.6; 6,803 runs in all first class games at 32.9, including 9 centuries.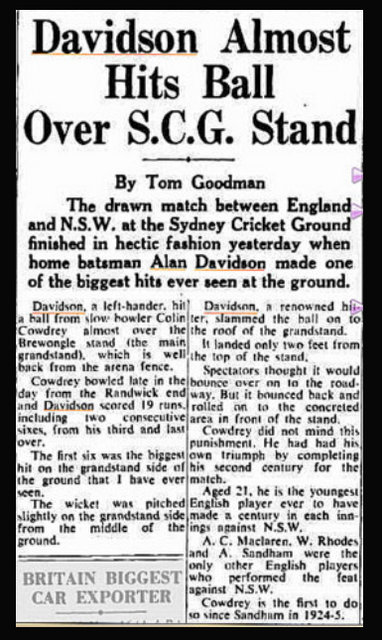 During the era Alan went out to bat at Pratten Park, lawn bowling was a well-attended Saturday event and the neighbouring bowling club patrons would invariably go inside the clubhouse for a drink rather than risk being hit by a Davo six!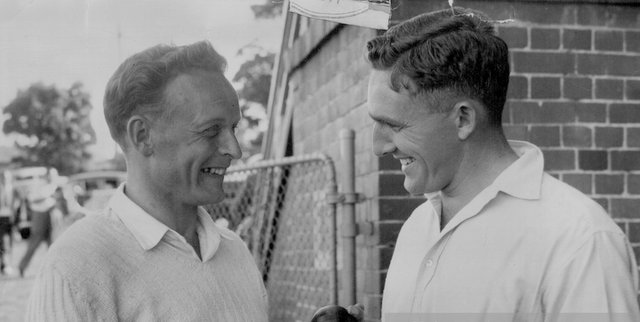 Wally Wellham and Davo at Pratten Park in 1958
In 83 innings for Wests from 1952-53 until 1964-65, he scored 3,437 runs at 41.41, with a top score of 128
Davidson's nickname in the field was 'The Claw'
He took 42 catches in his 44 Tests and 168 catches across his first class career of 193 matches
The 'stats' can simply roll on, however, perhaps the greatest indication of Alan's cricketing prowess was that after 83 years of Test cricket competition, in December, 1960, Davo became the first Player to take 10 wickets (he actually took 11 at 20.18) and score 100 runs in a Test Match
After his playing career, Alan Davidson dedicated 33 years of his life as President of NSW Cricket.
He was an Australian selector from 1979-1984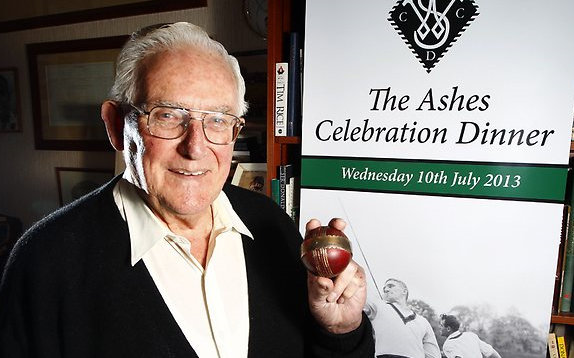 At the time of his passing on Saturday, Davo was a co-Patron of Cricket NSW, which meant he had served the State continuously for 72 years, since earning his first baggy blue cap in 1949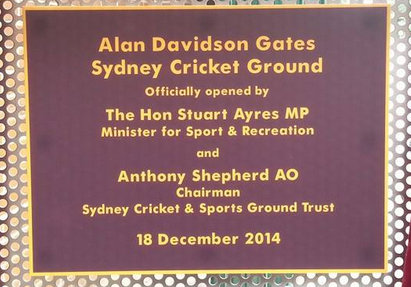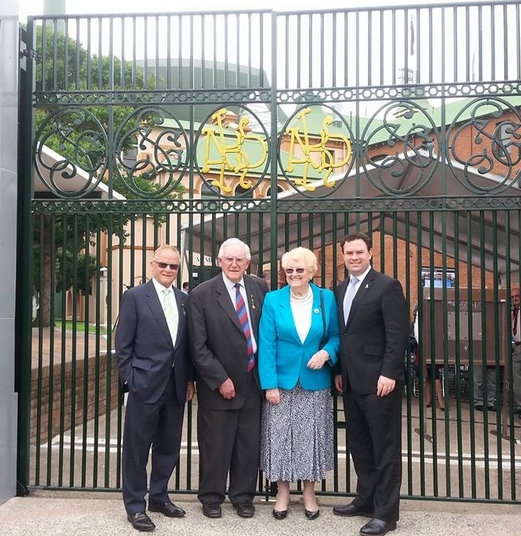 Anthony Shepard, Alan & Betty Davidson and Stuart Ayres MP
Wests Magpies rugby league president, Jack Neill, travelled to Newcastle to 'scout' the teenage goal kicking fullback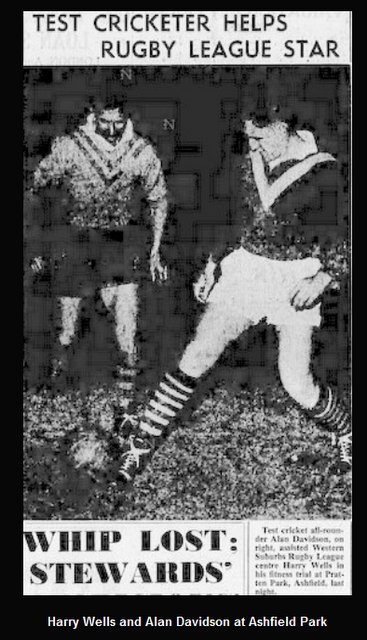 However, when Alan decided on a career in cricket and the greater worldwide travel it offered, Neill left the offer open for Davo to train with the league side anytime After a year at Northern District cricket, Alan married Betty, they moved to Strathfield, the 'residential rule' kicked in and Davidson played cricket for Wests and also trained through winter on Pratten Park, with Keith Holman, Harry Wells, Neville Charlton, Peter Dimond, Noel Kelly and co
Two Wests Greats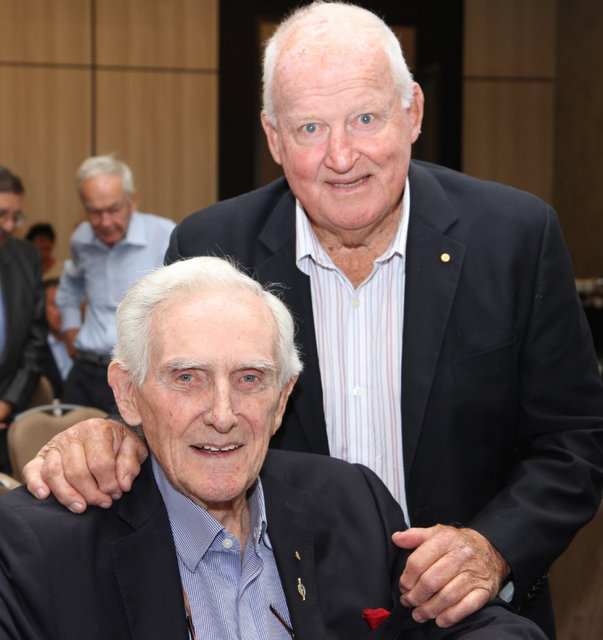 Alan Davidson and Noel Kelly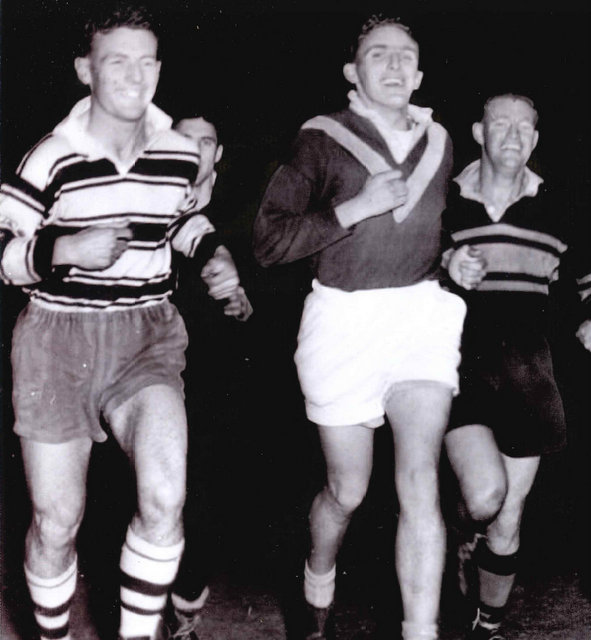 Bill Carson, Davo and Jack Fitzgerald
Davo presented his 1956 Ashes Tour baggy green cap to Holman as a 'thank you' for all the fitness work that 'Yappy' put in to assist the big fast bowler
Alan was the inaugural winner of the prestigious Wests Ashfield 'Magpie Award' after his successful exploits on the 1961 Ashes Tour of England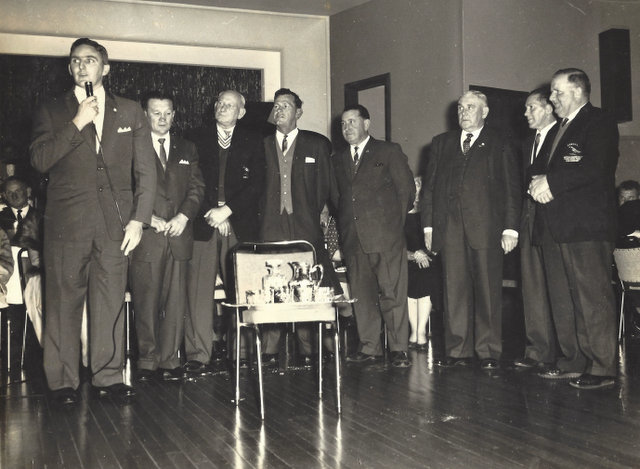 Davo accepting the Magpie Award in 1961

What Alan Keith Davidson means to Western Suburbs cricket can never be fully documented, and certainly not replaced. He so often said that "you could never find elsewhere the spirit and comradery that exists within the Western Suburbs sporting community"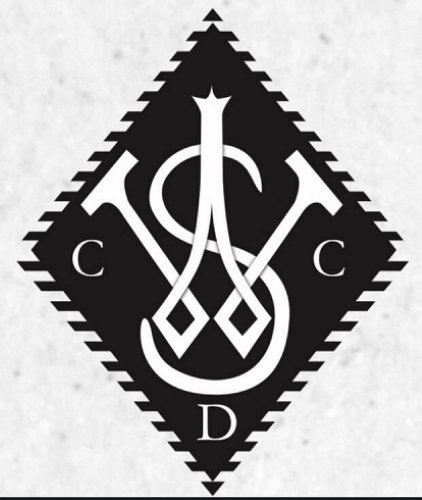 Davo was a corner stone of that 'spirit'
To Alan's wife Betty, his son Neil and the Davidson family, all at Western Suburbs extend our deepest sympathies.
We share the enormous loss.
There will be other Greats, but none greater than Alan Davidson AM MBE
God Speed, Davo!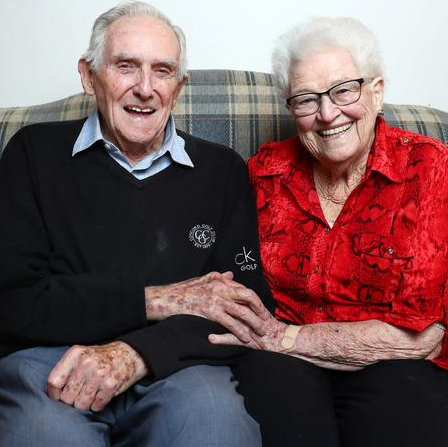 Alan and Betty
*