Ray McDERMOTT Wests Player Number 573 (1959)
Easts Player number 528 (1963) died on the 7th October 2021

Ray also played Presidents Cup in 1952 and lower grades for Newtown between 1953 and 1957
Ray played First Grade for Newtown in the 1954 Final against Saints
(Newtown 27 beat Saints 13)
1933 – 2021
Ray was 88 years of age.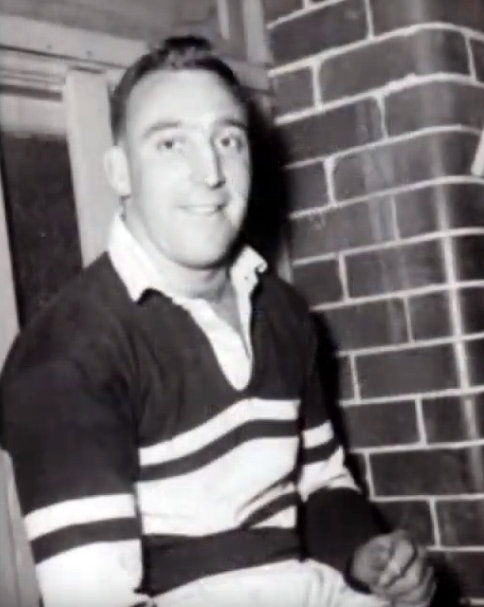 Ray playing for Wests in 1959
 The NEWTOWN Years
1952 – 1957
The NEWTOWN YEARS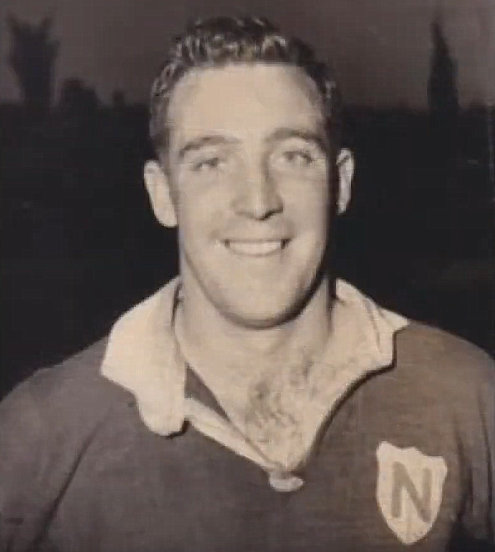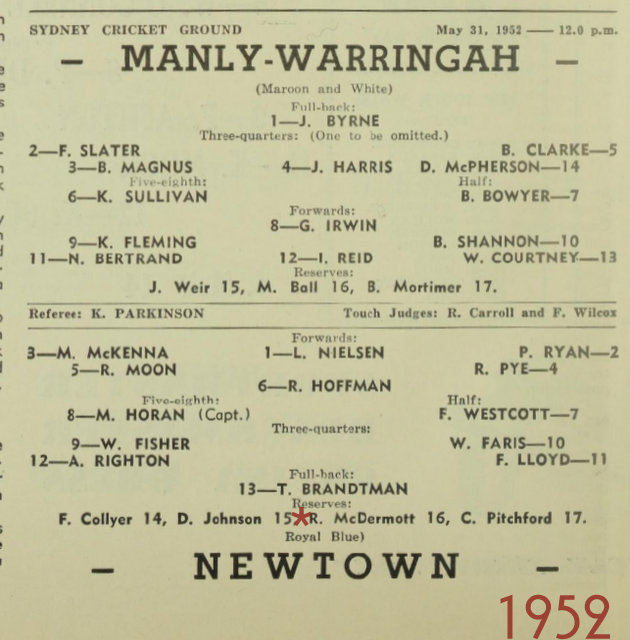 Ray also played in a game for the NSW Combined Public Service and Western Australia.
Note : the fullback for NSW is Wests player Wally Tebbutt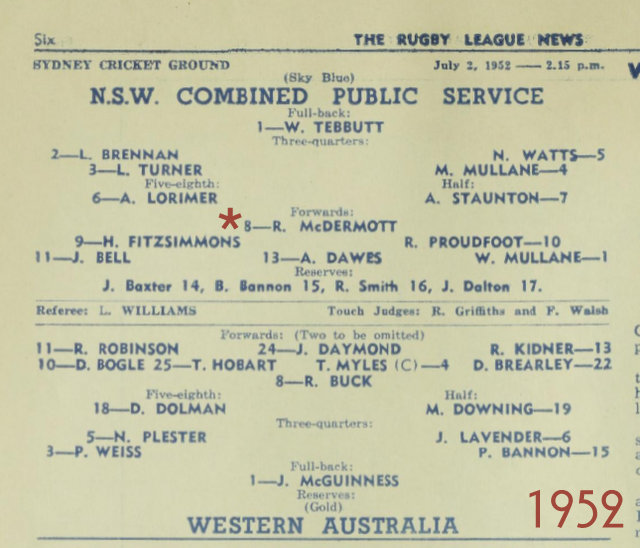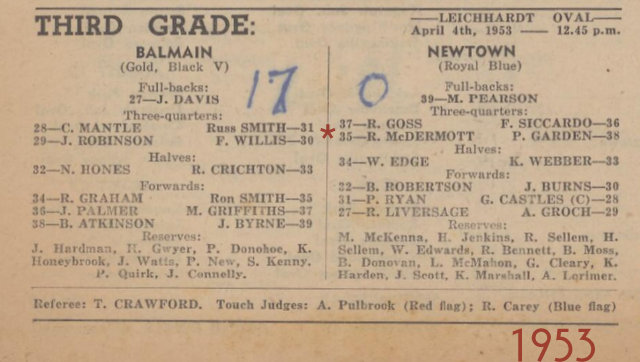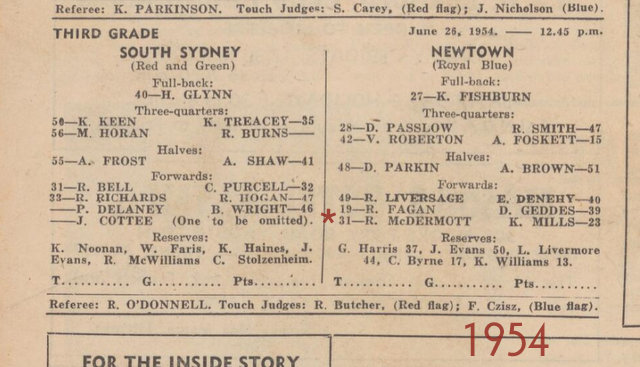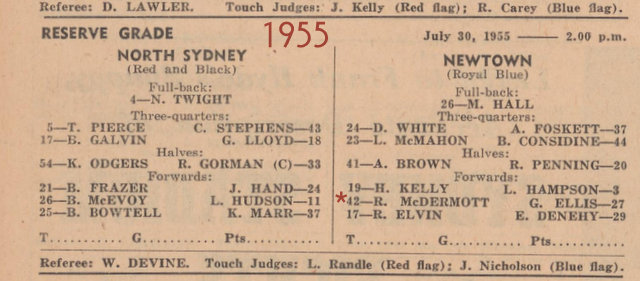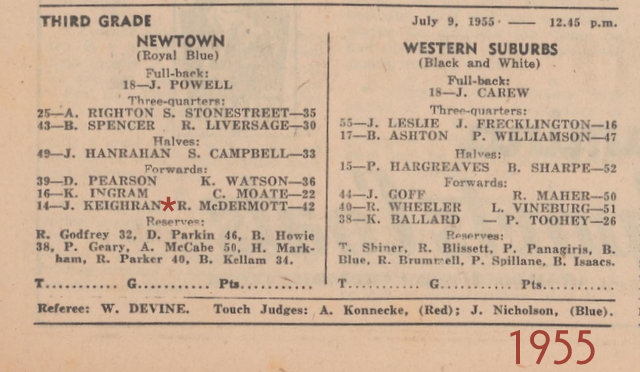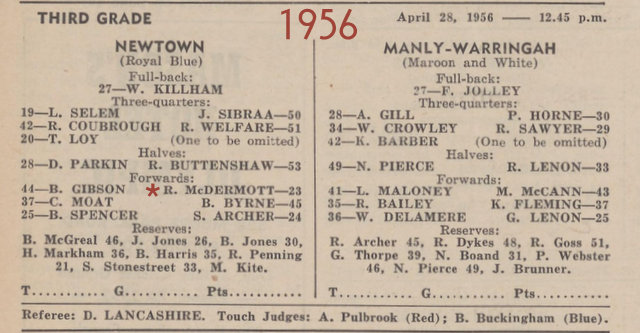 In 1954 Ray played in the Final against St George.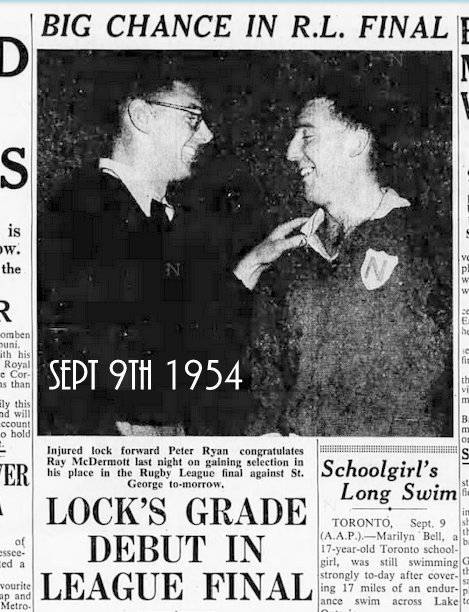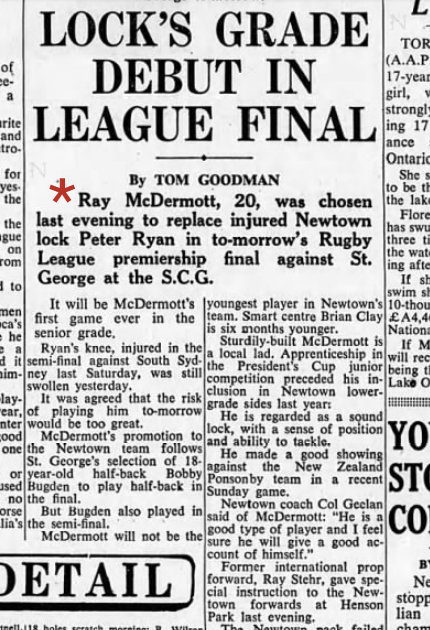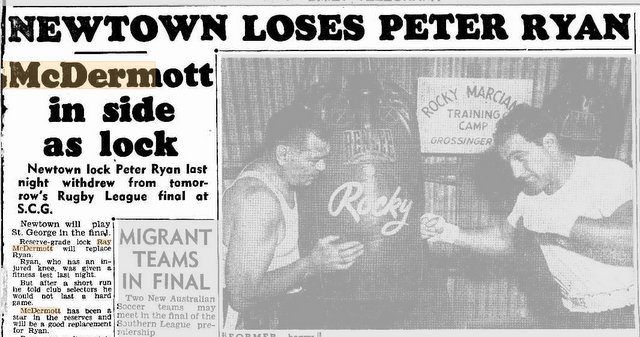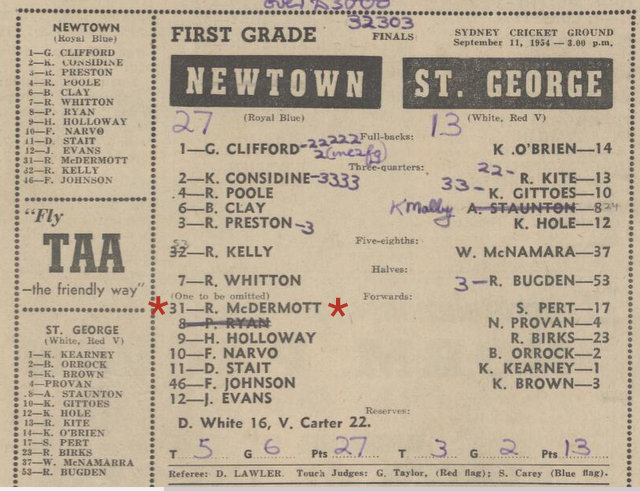 The WESTS YEARS 1959 and 1960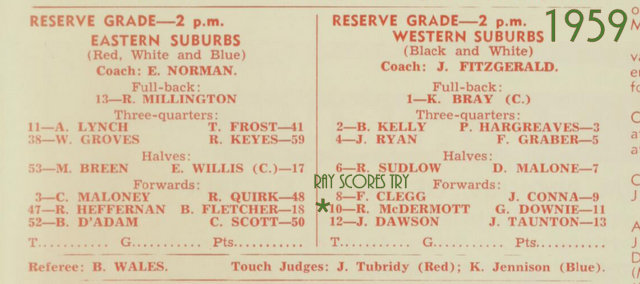 Ray scored a try in this game against Easts.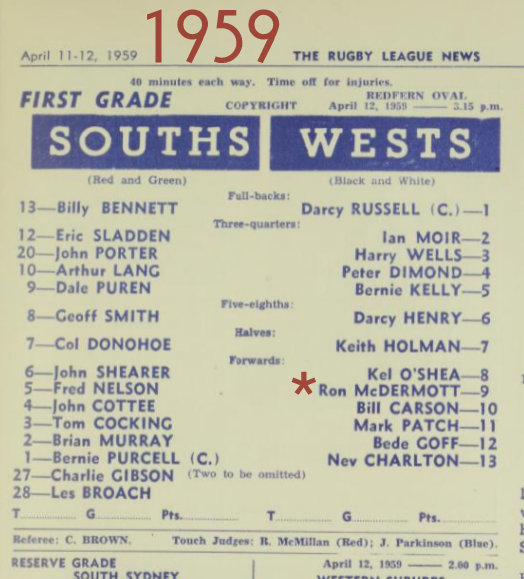 Rays 1st FIRST GRADE game at Wests.
Souths 19 beat Wests 18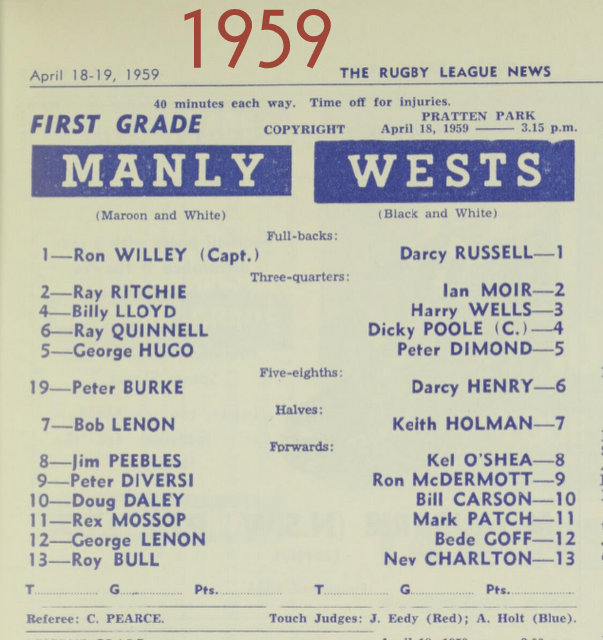 Wests 24 beat Manly 13
Below are a few newspaper clipping about Ray and Wests in the lead up to the Final against Manly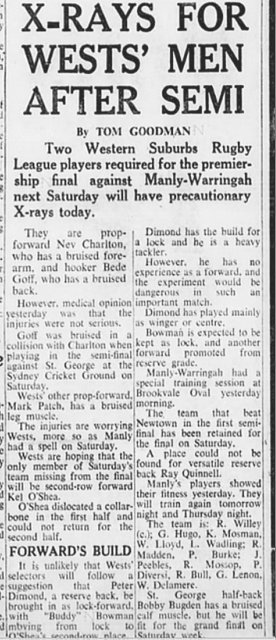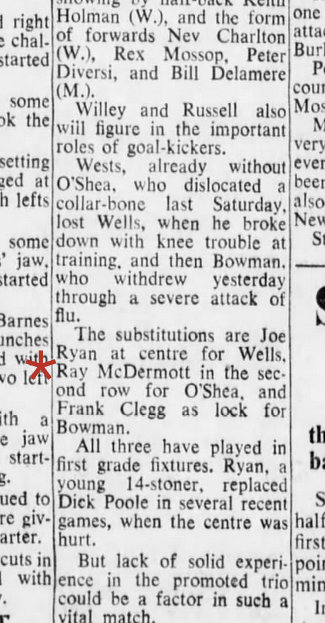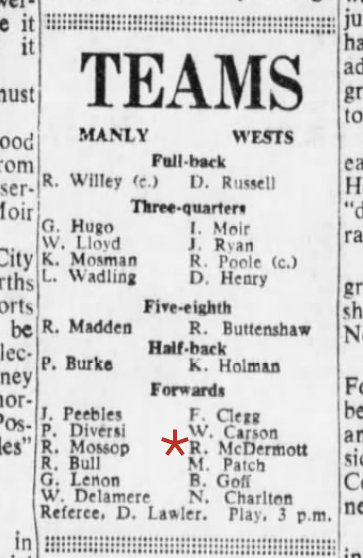 Not sure what happened but Ray was printed as Ron in all his FIRST GRADE games at Wests
but I was able to change it to the correct first name for the Final against Manly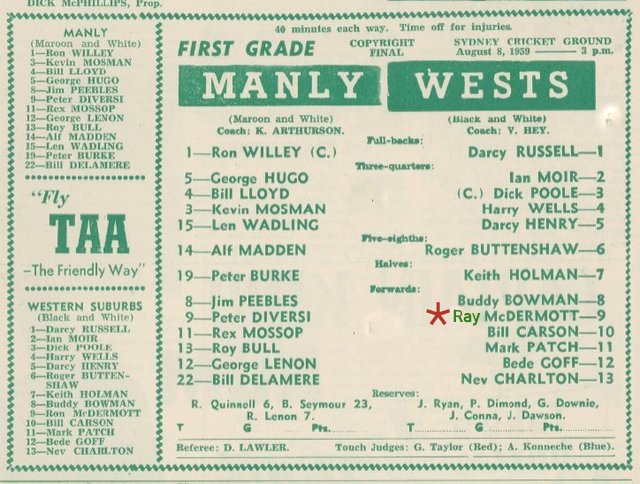 Manly 14 beat Wests 13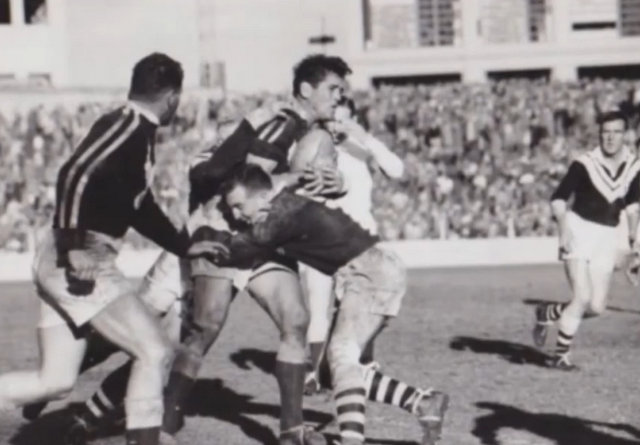 Rex meets Ray in the 1959 Final at the SCG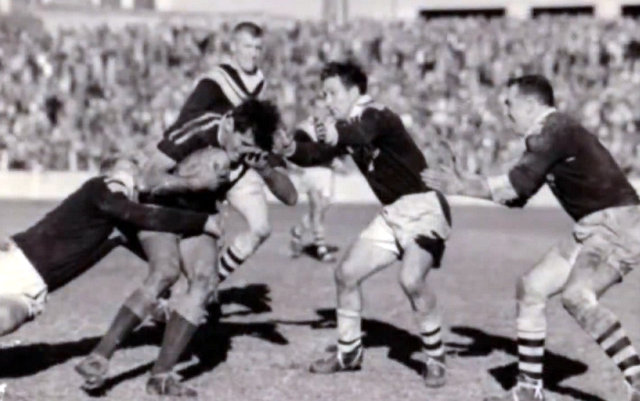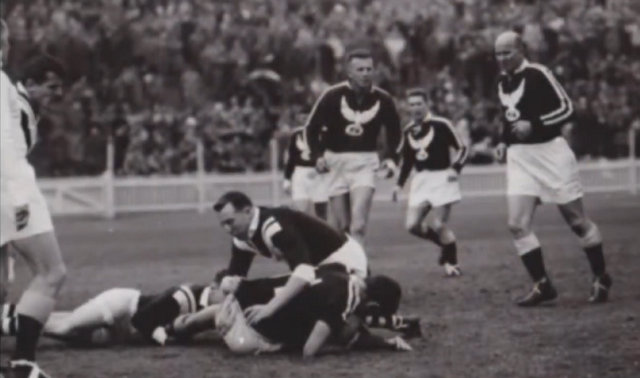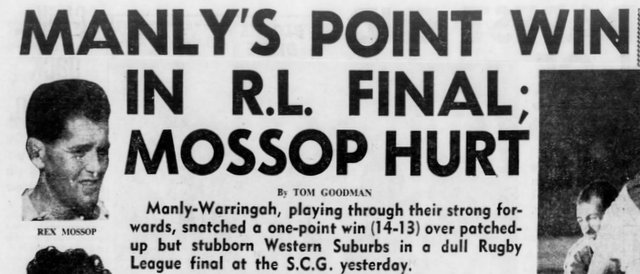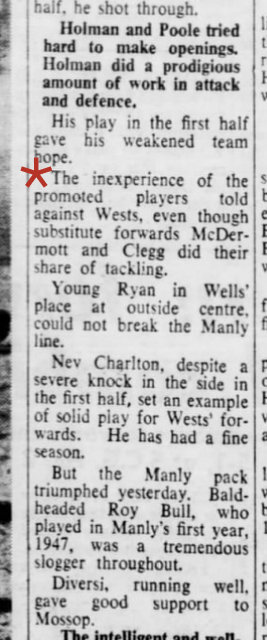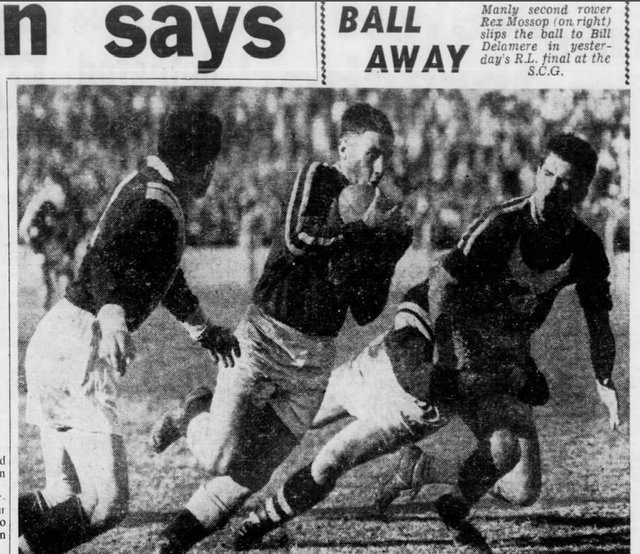 After dropping out of the Premiership Wests played Norths in the City Cup Competition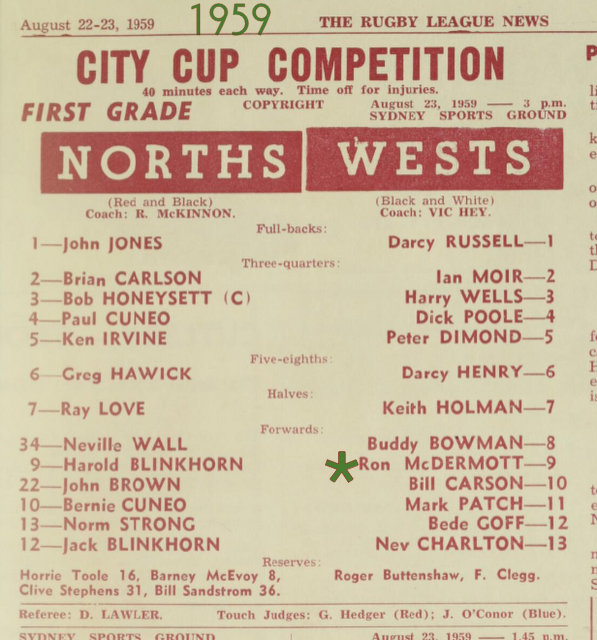 In 1960 Ray played most of the season in THIRD GRADE with Wests making the semi and then Final

In 1960 all of Wests grades made the Semis and Wests won the
Club Championship aka the Flowers Memorial Pennant
This was a huge honour for Wests and all the players from all three grades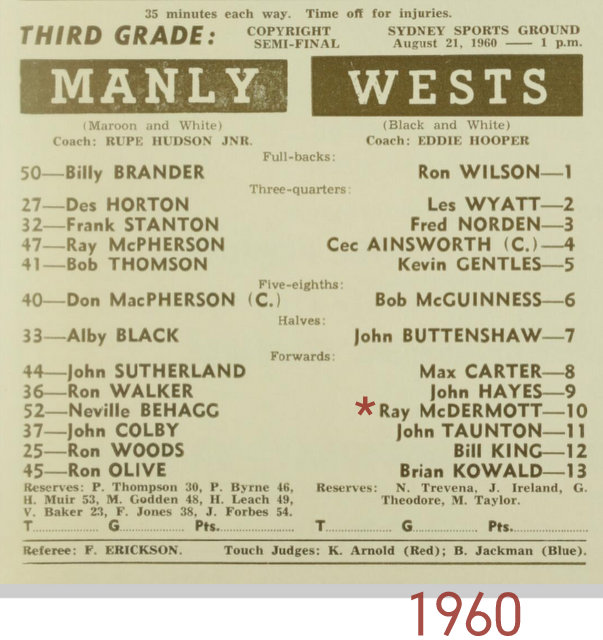 The program finally got Rays name correct
Manly 13 beat Wests 7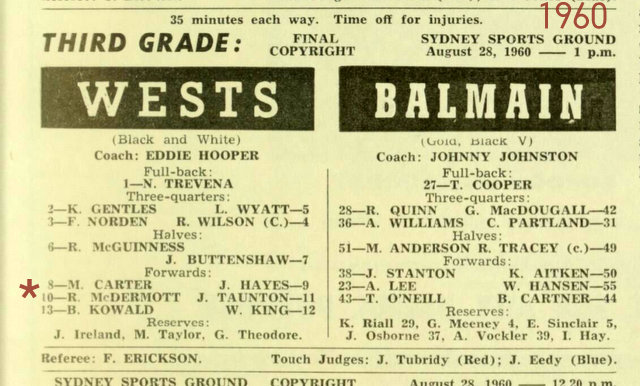 The EASTS Year 1963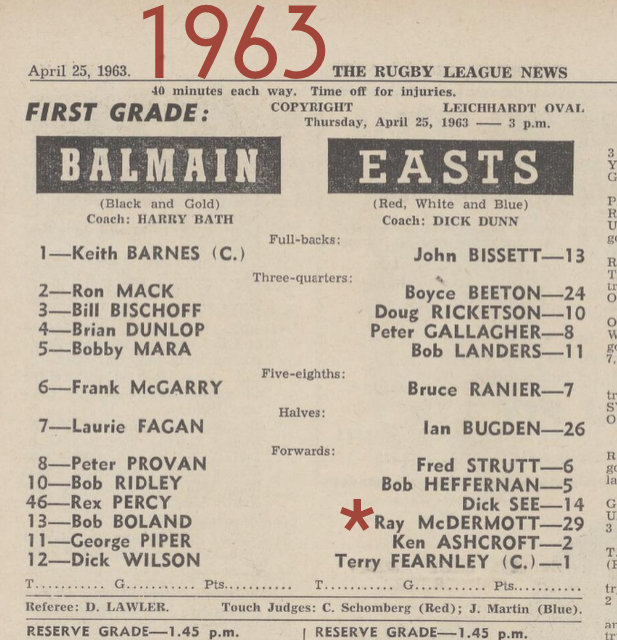 Ray 1st FIRST GRADE game at Easts
Balmain 13 beat Easts 5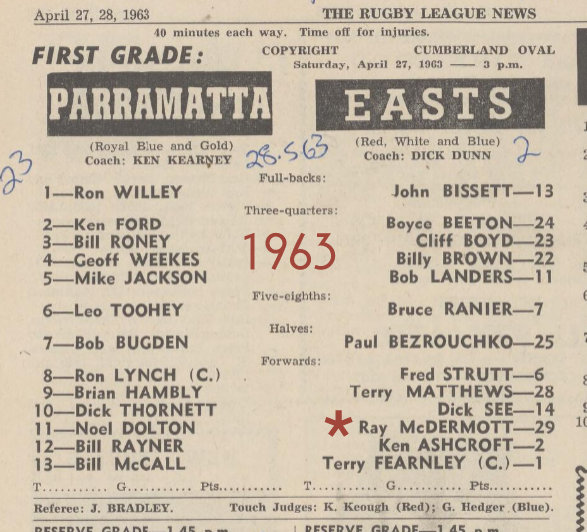 A very strong Parramatta side
Parra 23 beat Easts 2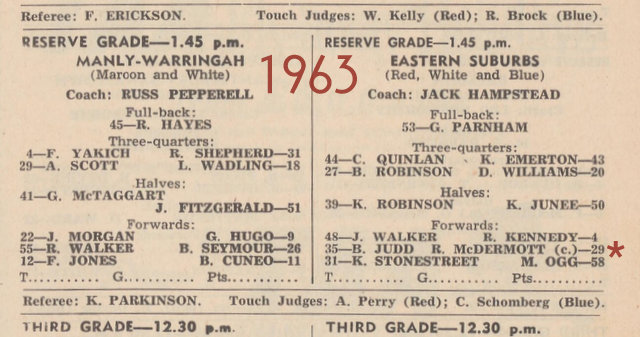 Ray Captain of the Easts RESERVE GRADE team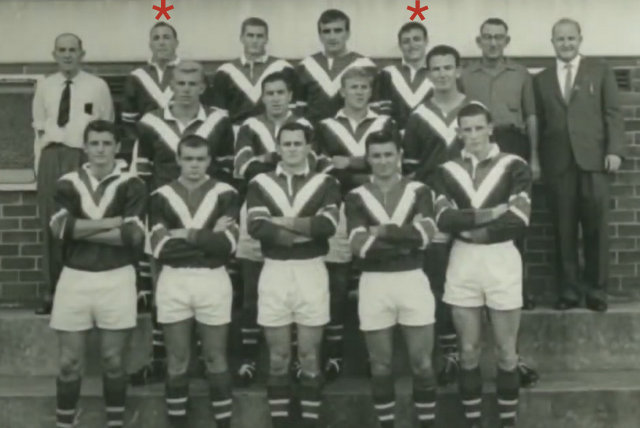 A famous Magpie playing hooker for Easts.
* Ray and Ken Stonestreet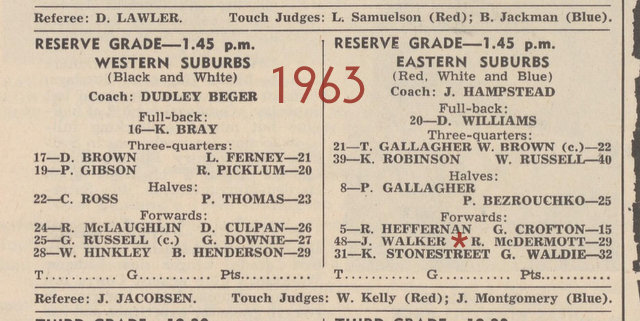 'Ray was a really top fella and my Sergeant at Central Police Traffic Branch
Always greeted you with a smile…RIP Champion'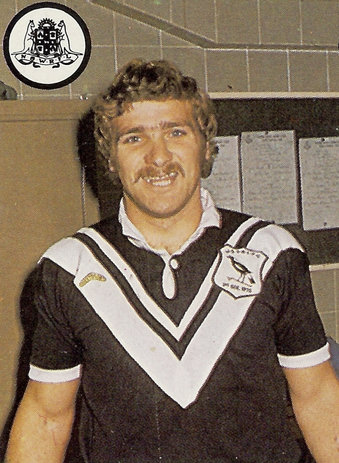 Geoff Foster
*
 Vale below was written by Men Of League Life Member Ken Vessey

        VALE   — RAYMOND  WALLACE   McDERMOTT
             11.10.1933 – 07.10.2021
Ray aged 87 yrs passed away peacefully on the 07.10.2021 surrounded by his Family after a long battle with dementia.
He was renowned as rugged uncompromising rugby league forward who played 1st grade for Western Suburbs Magpies and Eastern Sydney during 1959 and 1963
And lower grades with Newtown "Bluebags"
A highlight of his career was playing for Wests, alongside Australian Representatives Ian Moir, Dick Poole, Harry Wells, Keith Holman and Peter Dimond, against Manly in the 1st grade 1959 Final won by Manly 14-13.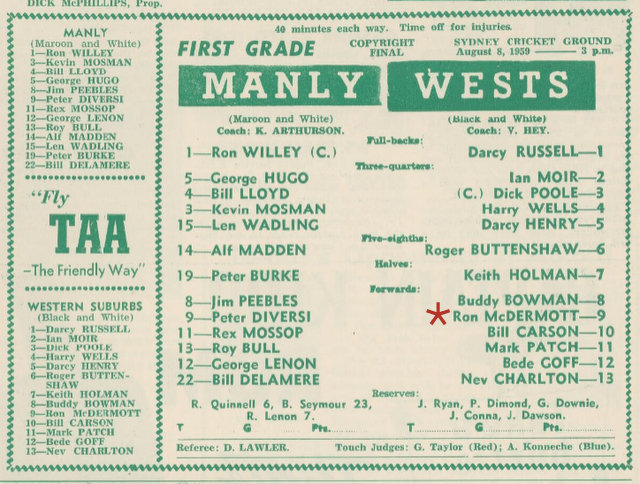 During his working career, he achieved a highly successful career with the NSW Police Force retiring as a Chief Inspector
Ray was also actively involved as a Member of Garie and North Narrabeen Surf Life Saving Clubs and was highly regarded throughout the local community.
The Men of League extend their deepest condolences to his wife Kay (married 65 yrs) , his son's Michael,Peter, Tim and Anthony plus their Partners and 9 Grandchildren .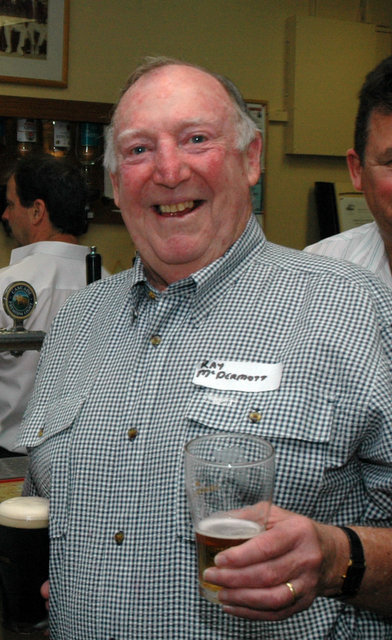 RIP RAY – YOU WILL ALWAYS BE REMEMBERED
*