2014 Pratten Park Magpies Reunion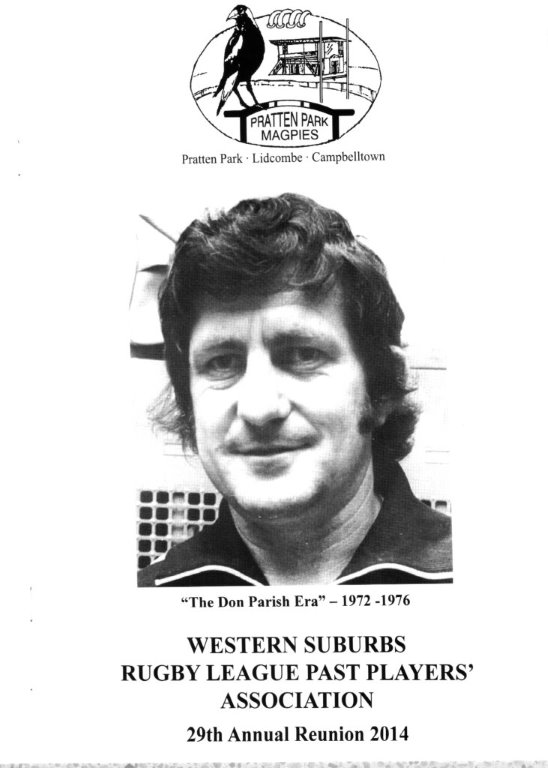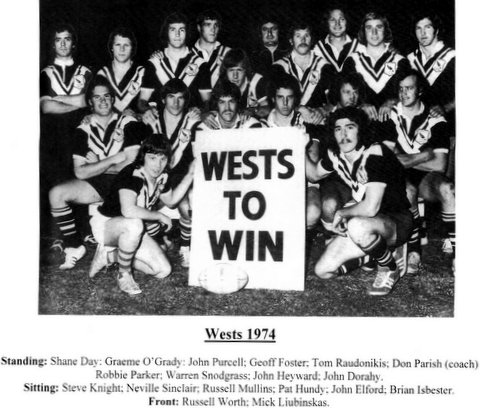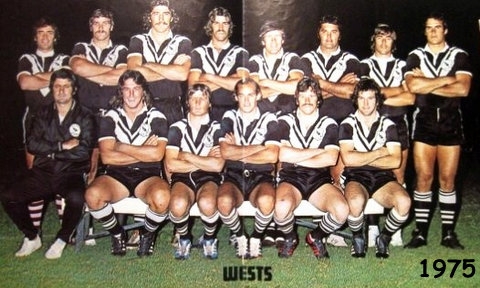 The 1975 side looking very smart for this photo
Once again the Boys from Western Suburbs gathered to tell tales from days gone by and catch up with their mates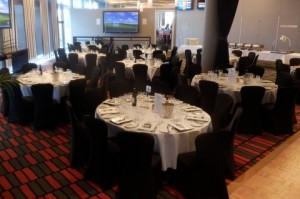 The room ready for the Big day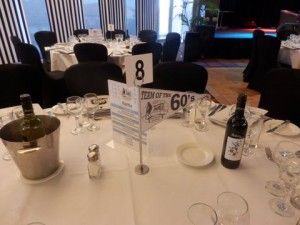 One of the many tables, this one for the old blokes from the 1960's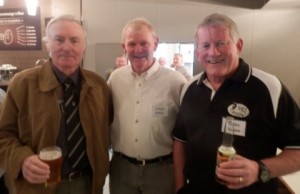 Sid Walsh, Steve Winter and Barry Glasgow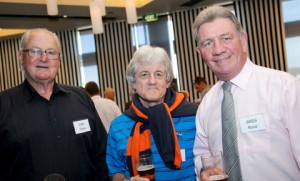 Jon Clark, Tim Pickup and Greg Rose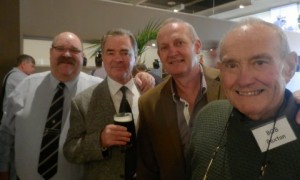 Bruce Clarke, Shane Day, Ray Brown and Bob Paxton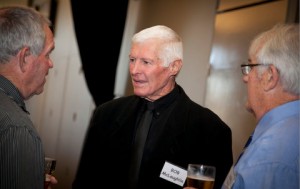 Jim Cody, Bob McLaughlin and Don Hall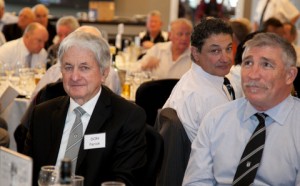 Don Parish, Mick Fallah and Mick Liubinskas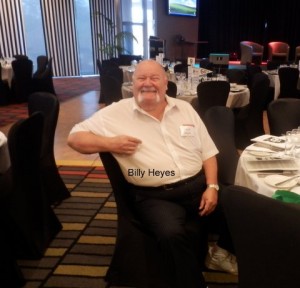 Billy Heyes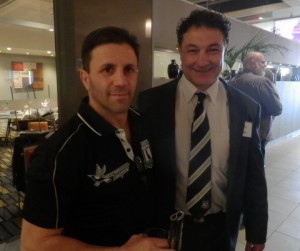 Speaking of old team mates
Wests Ron Massey Cup coach Leo Epifania and Alan Fallah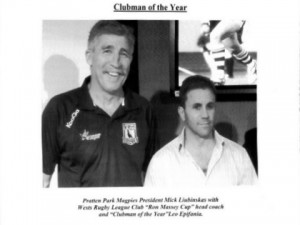 Leo is the Pratten Park Magpies "Clubman of the Year" in 2014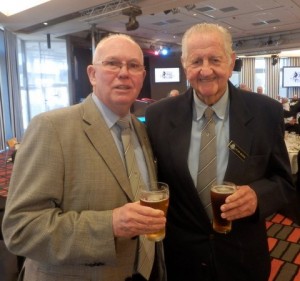 Paul Dixon and Kevin Mudge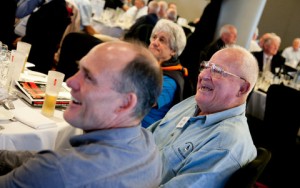 Two old hookers enjoy a laugh
Neil Whittaker and Noel Kelly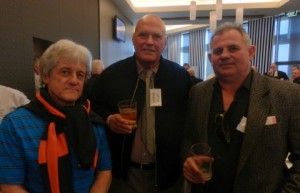 Tim Pickup, Steve Knight and Jim Leis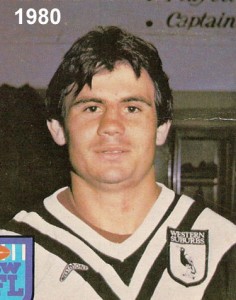 Jim Leis in his playing day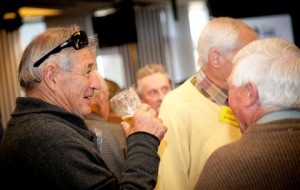 Ron Costello and Pat Thomas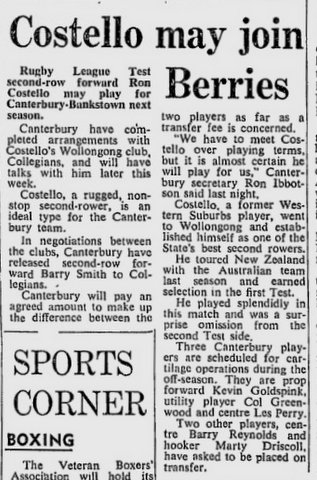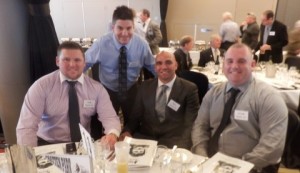 Some new faces from the 90's at the reunion,welcome lads
Rob Payne, Josh White, Ronnie Jones and Adam Doyle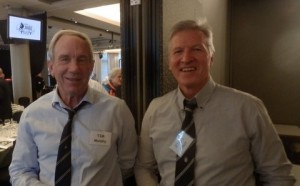 Tim Murphy and Steve West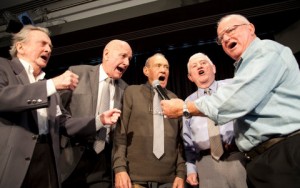 The Pratten Park Magpie Singers
Peter Fenton cant believe his ears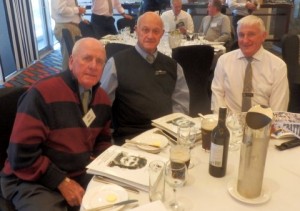 Ken Morris, Herb Smales and Ken Gentles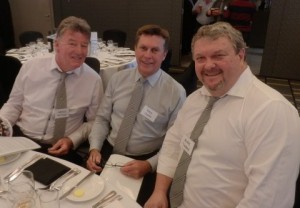 Neale McInnes , Paul Clark and Mark Toomey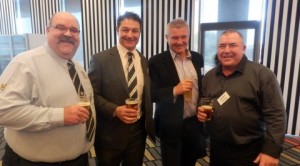 Bruce Clarke, Alan Fallah, Gary Bukowski, and Geoff Sutton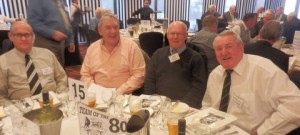 Ian Dodds, Kevin Pearce, Jack "Nipper" Leary and Gordon Kennedy
Ian and Kevin are school mates from Glen Innes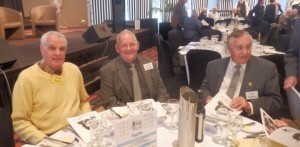 John Greaves, Don Graham and Jack Thompson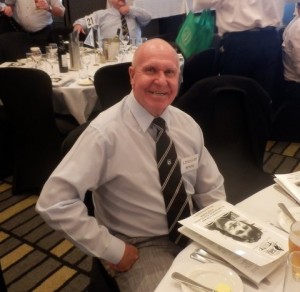 Looking very smart Lindsay White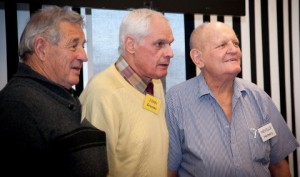 Three ex-Berries
Ron Costello, John Greaves and Nev Hornery
Nev and Ron packed into many scrums for the Berries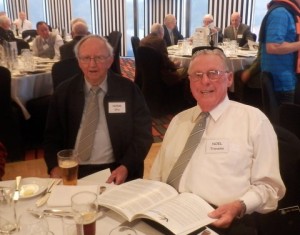 Norm Dhu and Noel Trevena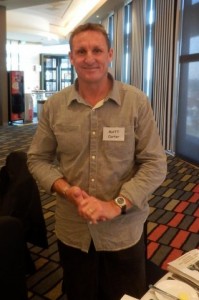 Matt Carter
Matt played first grade for 3 clubs Wests, P'matta and Balmain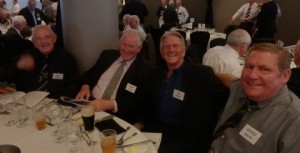 Heres a rough table
Col Davis, Tony Ford, Ted Allard and Kevin Smith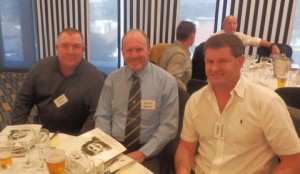 Geoff Sutton, David Spencer and Terry Donnellan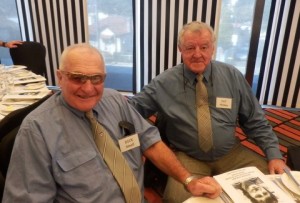 Dick Small and Pat Hickey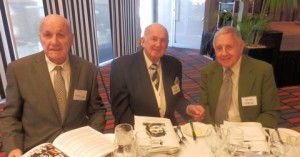 Col Ratcliff, Alex Brown and Peter O'Brien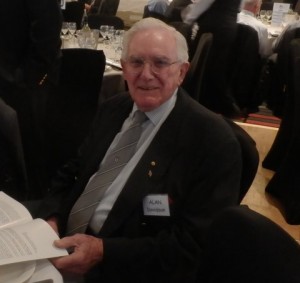 A Great Wests man Alan Davidson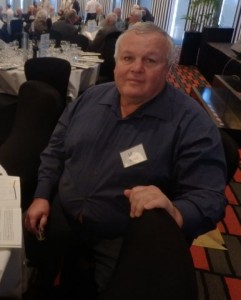 The Cootamundra Kid
Les Boyd.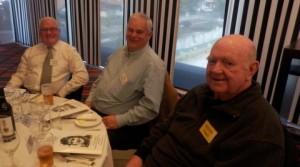 John Coates, Dave Creary and Souths Great Richie Powell
Richie sang a lovely song about front-rowers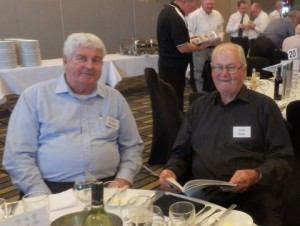 Dolly McLean and Jon Clark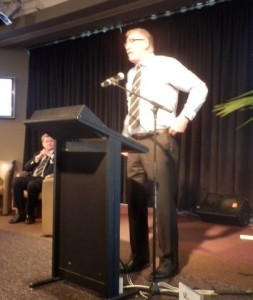 The official part of the day starts
Mick Liubinskas. President welcomes everyone to the 2014 reunion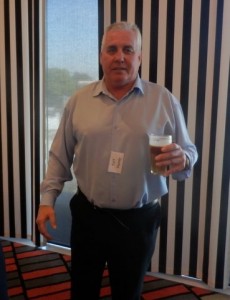 Pat Hundy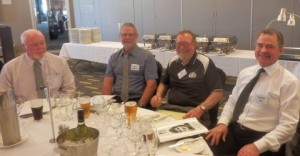 Barry Bryant, Max Anderson, Ken Stonestreet and Shane Day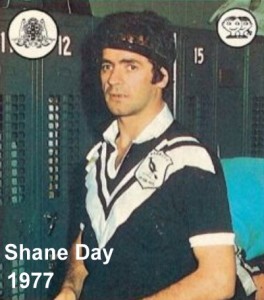 Shane Day in the dressing shed Lidcombe Oval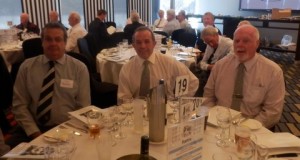 Jim Myers, Dave Kennedy and Barry Bryant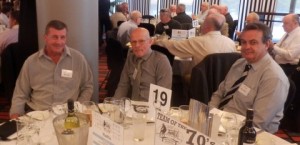 George Moroko, Mark Manston and Jim Myers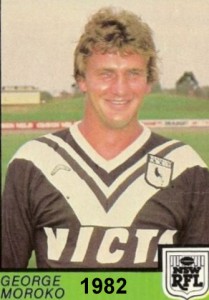 George Moroko at Lidcombe Oval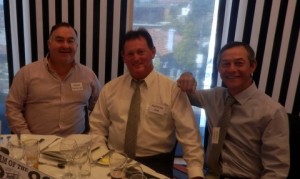 Colin Ferrier, Nathan Cole and John Cattell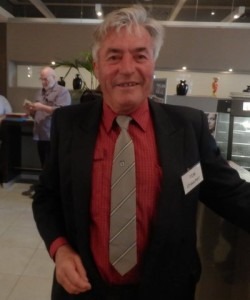 Jim Croucher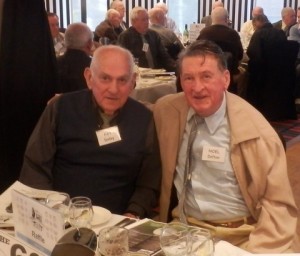 Pat Daley and Noel Dolton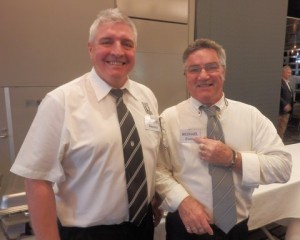 Steve Reeves and Mick Evans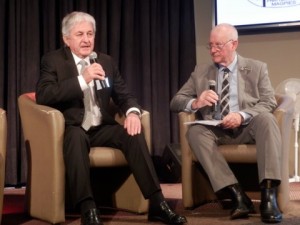 Don Parish chatting to Rick Wayde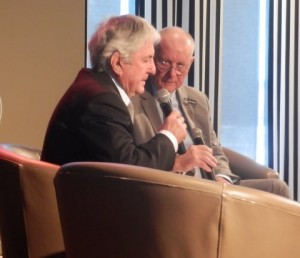 A side view of the chat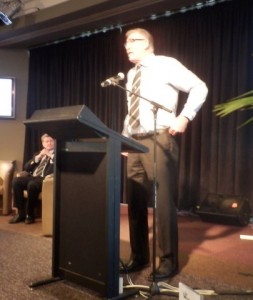 Mick calls up the players from the Don Parish years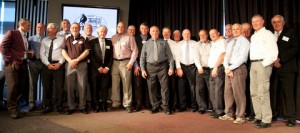 Over 20 ex-players appeared on stage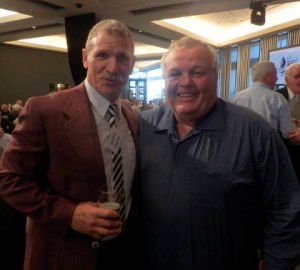 Geoff Foster and Les Boyd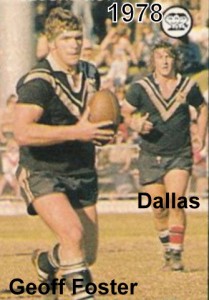 Geoff Foster ball in hand and Dallas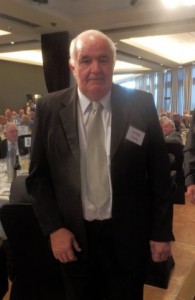 Peter Young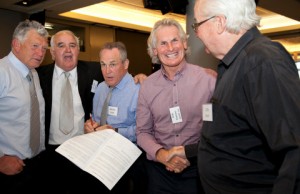 Geoff Spotwood, Peter Young, Brian Cook, Rob Rowland-Smith and Jon Clark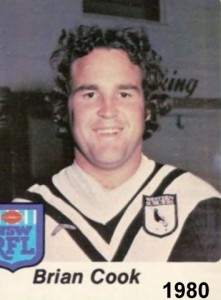 Brian Cook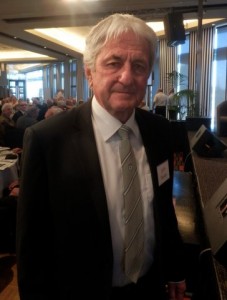 Coach Don Parish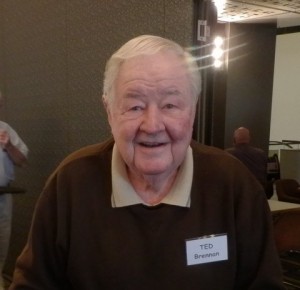 Ted Brennan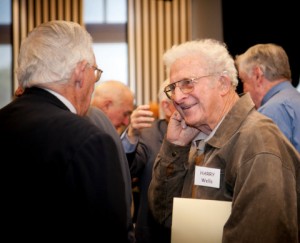 Harry Wells catching up with Alan Davidson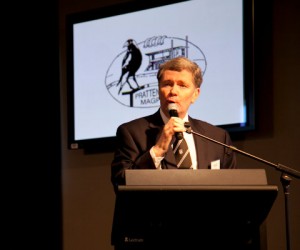 Mike Bailey calls for a minutes silence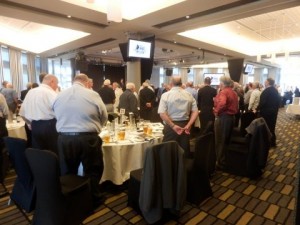 Time to stand and remember the Wests men who had died since the last reunion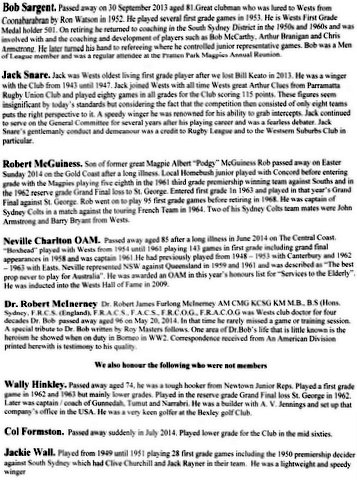 Then lunch was served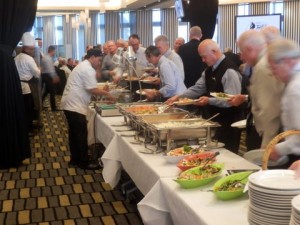 A wonderful meal enjoyed by all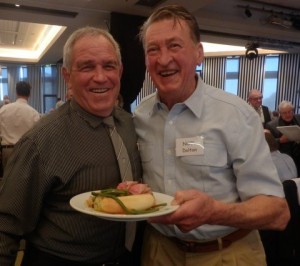 Jim Cody and Noel Dolton sharing lunch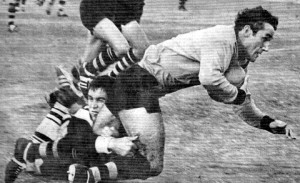 Jim performing the perfect tackle on Keith Otten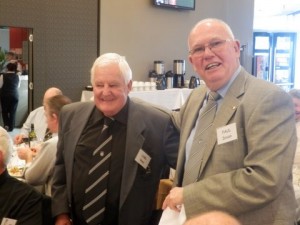 Old mates Carl Ross and Paul Dixon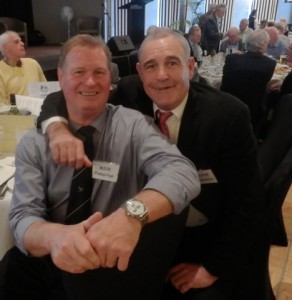 Mick Pinkerton and Wayne Wigham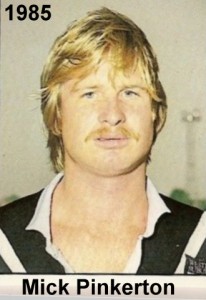 Mick what happened to the mustache ??
Wayne Wigham in 1982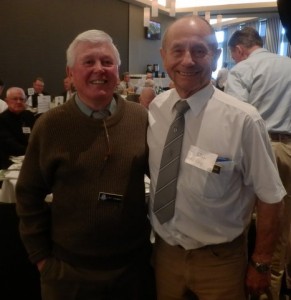 Pat Thomas and Bill King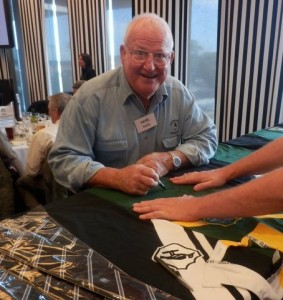 Noel Kelly
Peter O'Brien, Col Ratcliff and Carl Ross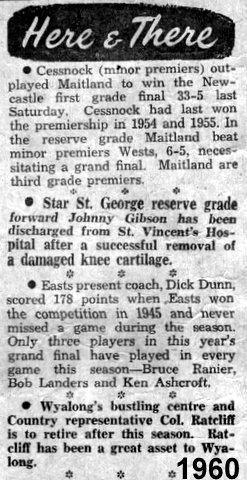 Col still playing Rugby League in 1960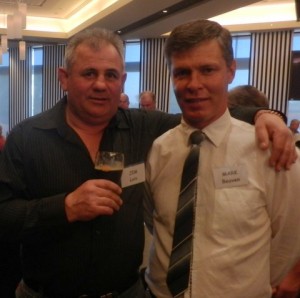 Jim Leis and Mark Beaven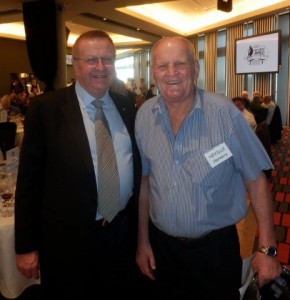 John Coates and Nev Hornery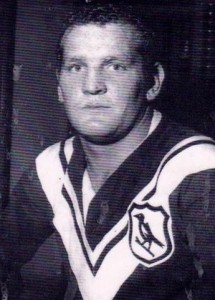 A younger Nev Hornery 1969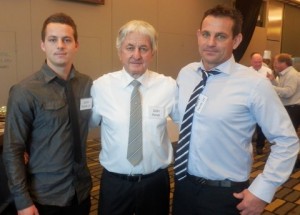 The Parish Boys
Josh, Don and Matt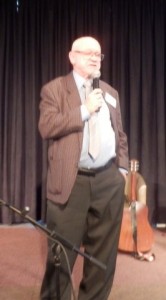 Peter Fenton
Peter held the crowd spell bound while he recited his poem about Frank Stanmore

Frank Stanmore, Pratten Park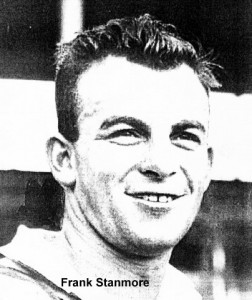 Thanks Peter for giving me permission to use your poem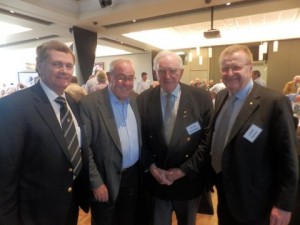 Mike Bailey, Roy Masters, Alan Davidson and John Coates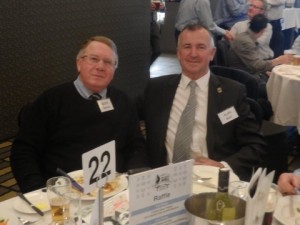 Geoff Squires and Alan Mair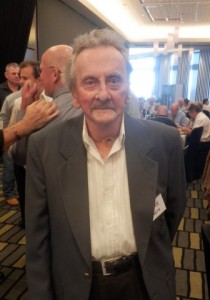 Welcome back Bruce Sacre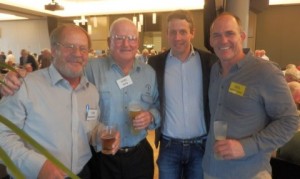 Tommy, Ned, Simon Cook CEO Wests Ashfeild and Neil Whittaker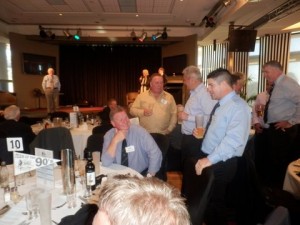 Time for a catch up and a drink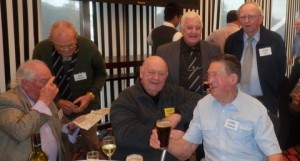 Ditto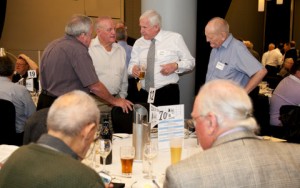 As above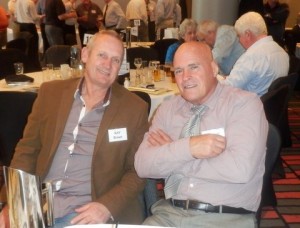 Two Wests and Manly team mates
Ray Brown and Steve Knight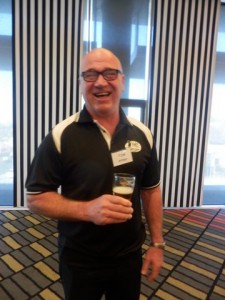 Tom Arbour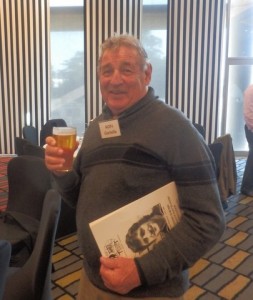 Ron Costello
Ron in his playing days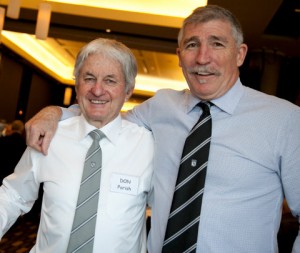 Don Parish and Mick Liubinskas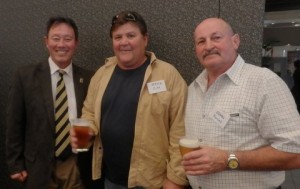 Denis Bendall, Greg Cox and John Purcell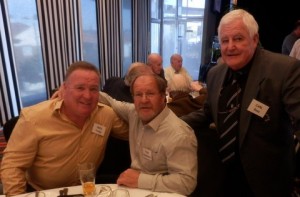 Greg Hodge, Tommy and Carl Ross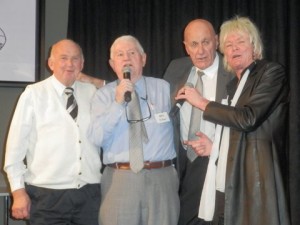 Time for one more song…." We are the Boys from Western Suburbs etc….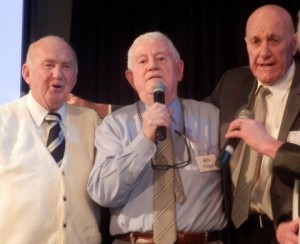 Ben Fisher (middle) singing flat out
Thanks to all concerned for a wonderful day

If only we could of bottled the feeling in the room that day we would all be much richer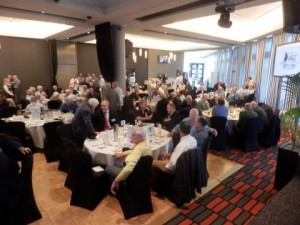 The Pratten Park Magpies committee hopes to see you all again next year
Don't forget spread the word to all of your ex Wests team mates about the new PPM website
As Mick would say "Look after your mates"