The story below is made possibly by Brent Knowles and Geoff Ibbett
Both Brent and Geoff spent a huge amount of time researching Trove etc to find the truth about Wests players from long ago
The email below sent to me by Brent explains how meticulous their work is
Hello Tony,
I am making good progress on the 1908- 1920 players and have been collaborating with Geoff Ibbett.
One player that was creating a problem was Fred Lane, player #134, who was in the first Enfield Federals team, played First Grade with Wests before the War, went to the War and then returned to play with Wests until 1926. You would think with so much information including a military record, he would be an easy find. Not so.
I was in contact with Geoff and he had the same problem. He subsequently remembered that he saw a brief story in Rugby League News about Fred playing in Egypt, France, Belgium and against the Poms. While this was great it still didn't help as there are no records of these games during the War. However there were three letters in the article which broke the code. 
Those three letters were A.S.C. That probably didn't mean much to most but I knew that those letters referred to Army Services Corps  and the Lane in Geoff's article played in an A.S.C team. Easy from here but not so. I went back to the military records and there was one Lane in the A.S.C and that was Alfred Lane from Ashfield. It was possible that Alfred had been shortened to Fred. Looking good here but needed more corroborating evidence.
Geoff's article indicated that the relevant Lane had been in the Libyan Desert fighting the Senussi. Most troops in this theatre had been sent in the other direction, either to Gallipoli or the Suez. So it was a relatively small group of soldiers that went to Libya. It was nagging at me as Alfred Lane was living in the right area to have played for Wests and he was in the right Army Unit but I couldn't find any reference to him being in the Libyan Desert.
What I did next was have a closer look at Alfred's family. His father and two other brothers also went to the Great War. When I had a look at their military records I found that brother Frank Lane who joined up with the Light Horse subsequently transferred to the A.S.C. In Egypt. In his military record it indicated that he was with the Western Frontier Force in Libya. This was great but now I had two possible Lanes with a slight leaning towards Frank Lane.
So after being so confident in breaking this it appeared that there was another brick wall. I then focussed on both Lanes and what happened in their lives after the war and football. Both men enlisted again in WW2. Alfred Lane stayed in New Guinea and served in the New Guinea Volunteer Rifles. He died suddenly in Lae in the 1950's. Frank Lane died of old age in Canberra. RIP
So I thought perhaps there could be a back story on these guys sometime around the Second World War. Plugged in new search parameters "Lane, War, Rugby" and you wouldn't believe it, the first story that popped up was an article in the Canberra Times about Frank Lane and his rugby league activities in Canberra but most importantly his playing history with Wests in Sydney.
We finally got our man! Frank Lane after retiring with Wests went to live in Canberra and played with Federals and Norths before coaching the Norths team. He went on to Coach the Canberra Massy Cup teams in 1931 and 1932. (Interestingly my grandfather coached the Cooma Massy Cup team in 1934). Frank Lane was involved with Canberra rugby League for many years and lived out his life in that City, passing away in 1981.
It pays to be persistent. It is surprising what information lurks out there just waiting to be found.
Regards
Brent
Because of Brent and Geoff's work we now know the real name of
Francis "Frank" Herbert LANE and his story will not be forgotten
 Francis "Frank" Herbert Lane Wests Player number 134 (1913)

Frank played 25 First Grade games, 46 Reserve Grade games and seven City Cup games for Wests
From 1913 ~ 1925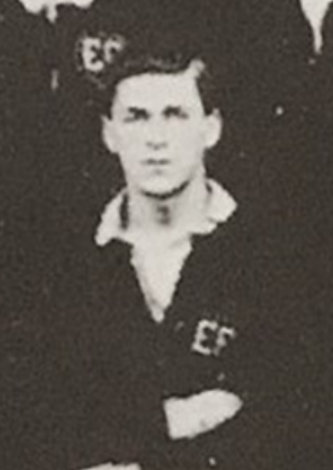 Enfield Feds 1912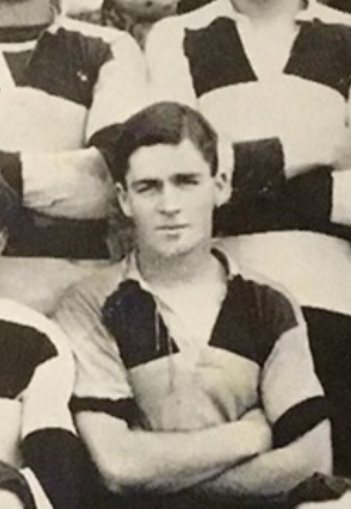 Wests 1914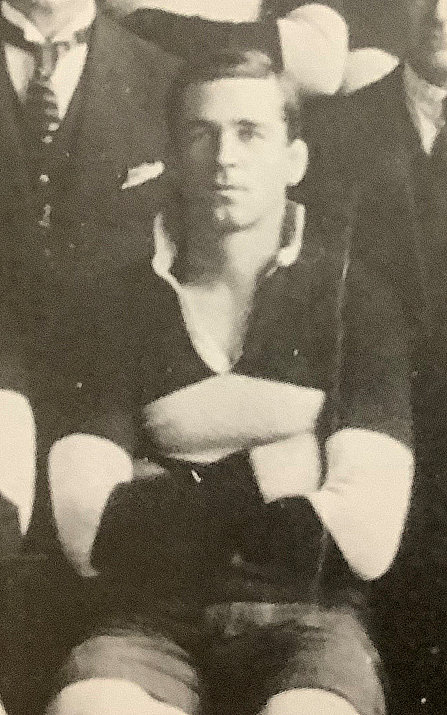 Wests 1924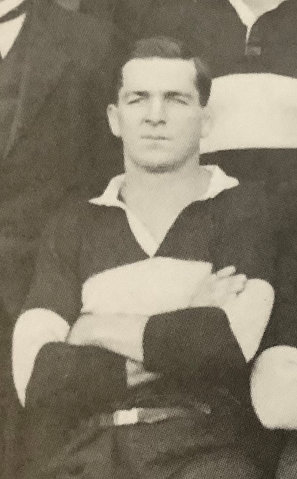 Wests  1925
 Born 15 March 1893 Croydon NSW
 Died 6th March 1981, Canberra, Australian Capital Territory
Occupation: Plumber, 1914
Residence: Corner Wallace and Clifton Ave Burwood, NSW, 1909
Burwood Endeavour RU 1908, 1909
Enfield Federals RL 1912
Wests RL First Grade 1913, 1914, 1920, 1924, 1925
Wests RL City Cup 1913, 1914, 1924
Wests RL 2nd Grade 1922, 1923
Federal Rovers RL Canberra 1927, 1928
Canberra RL Representative Team 1928
North Canberra RL 1929, 1932
General Committee Canberra RL 1929
Coach Canberra RL Massy Cup Team 1931, 1932
Coach North Canberra RL 1936
Selector Canberra RL 1936
Francis "Frank" Lane was also known as Fred Lane.
He enlisted with the AIF in December 1914 along with his father William, and his brothers Alfred and Sidney.
Frank Lane was initially posted to the 2nd Australian Light Horse Brigade, but after arriving in the Middle East he was then posted to No.2 Coy, 1st Australian Army Services Corps which was responsible for logistics and transport support for other Battalions and military units.
The Australian Middle East Force was based at Mena Camp near Alexandria, Egypt from where Australian troops were sent to Gallipoli and to the Suez to prevent the Turkish Army taking control of that area. So while most military activity was to the east, The Turkish authorities convinced the Senussi and Bedouins from Libya to rise up in the west. A  Western Frontier Force (WFF) was quickly established with British and Commonwealth troops to quell this insurgence.
Frank Lane joined the WFF in December 1915 until the cessation of conflict in February 1916.
In March 1916 Australian troops were sent to France as part of the British Expeditionary Force. During 1916 and 1917 Frank Lane had a number of temporary detachments, mainly to the 4th Battalion but on occasion to other Divisional Trains. The role of support units was often to embed themselves into an infantry unit to provide a short term service, usually in a period of active engagement and then withdraw back to the A.S.C. when the infantry was stood down.
From the middle of 1917 Frank Lane was attached to the 4th Infantry Battalion and proceeded with that Battalion to Belgium in November 1917.
Frank Lane survived the war unscathed was promoted to the rank of Corporal and returned to Australia in April 1919
 He was discharged from the AIF in July 1919.
An article in the Rugby League News in May 1925 captured Frank Lane's time in the Army as well as his rugby league exploits (Note: he was referred to as Fred Lane at that time)
"Few have played in as many climes as Fred Lane, West's new rake. After chasing the Senussi and Bedouins to Sollum in 1916, Lane hooked the ball for an A.S.C. team in a game in the Libyan Desert, and a month later was the star player in a game at Mena in the shade of the Pyramids and Sphinx.
He turned out at Alexandria against a British combination, and kicked the ball in France and Belgium and on the Rhine.
Prior to his return to Australia, he was included in games played in England, Scotland and Wales, and since his return has been a member of Wests seconds."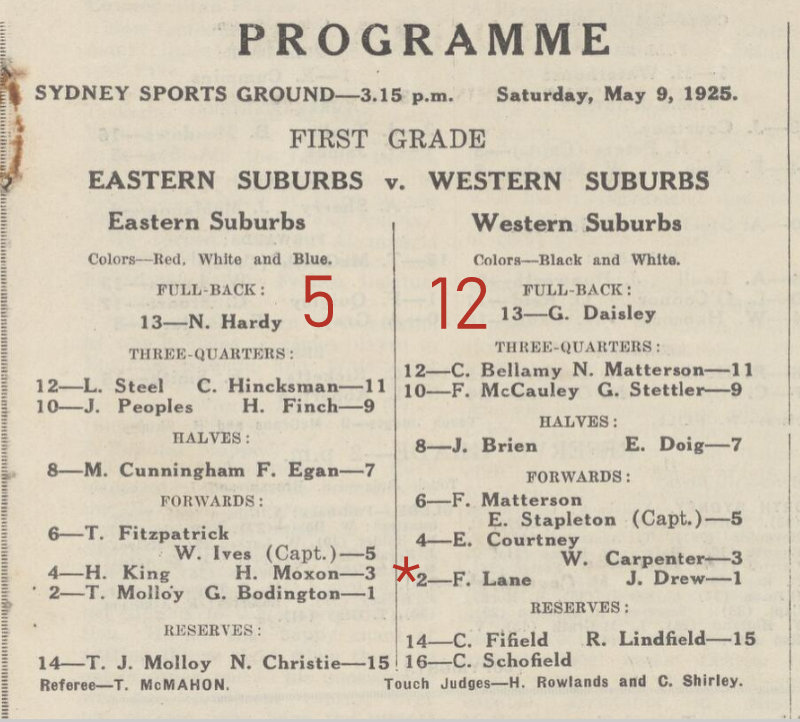 Program from 1925
Frank was 31 years of age
In 1929, the Canberra Times reported on the new Committee of the Canberra Rugby League which stated;
"Frank Lane erstwhile member and rake of Western Suburbs (Sydney), Club from 1912 to 1926, played in that position for Federal Rovers in recent years.
At present, North's coach and practice captain, he is considered by many to be the best rake in the Canberra League."
In 1928, Frank Lane was selected in the Canberra representative team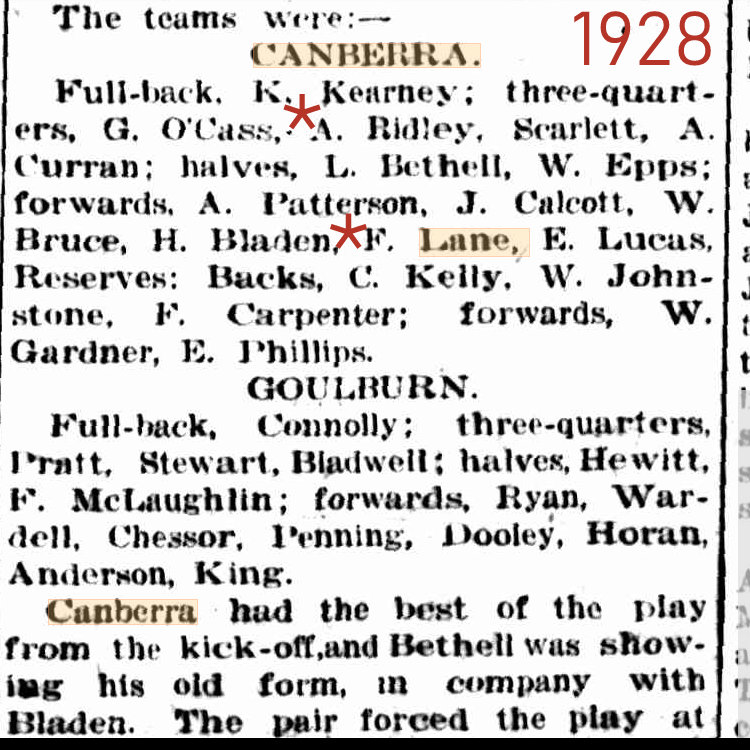 In that team was a young Alan Ridley who went on to have a stellar rugby league career and was selected in the Wests team of the century
Was it Frank Lane that steered Alan Ridley to Wests in 1931?
Frank Lane retired from rugby league in 1930 after an illustrious career.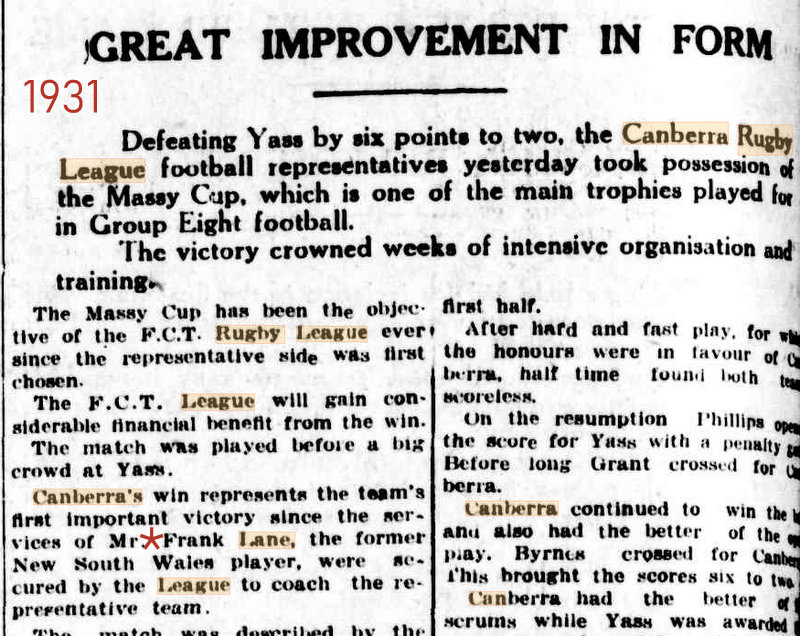 He continued his involvement with rugby league initially coaching the Canberra Massy Cup representative team and then in various committee roles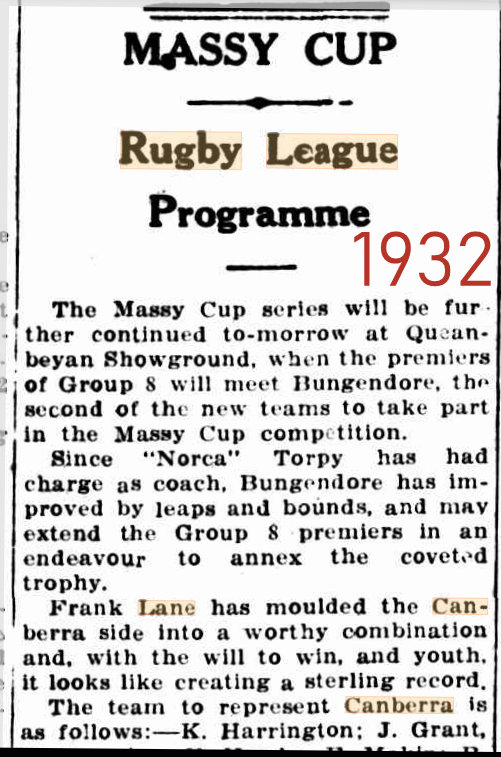 Frank Lane again served in WW2. He was a Sergeant in the 13th Garrison Battalion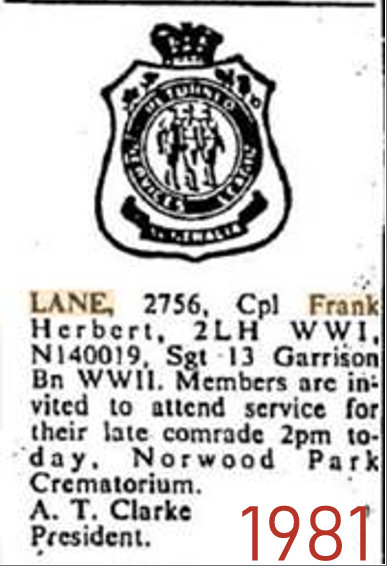 Frank lived in Canberra for the remainder of his life and died there in March 1981 at the age of 87