We have just heard of the passing of Jack Woods. Jack played for Wests from 1949 until 1951.
Jack Woods played 40 First grade games during his time at Wests.
In 1950 Wests played Souths in the Final. Jack played in the centers along side Dev Dines.
Souths won 21 to Wests 15.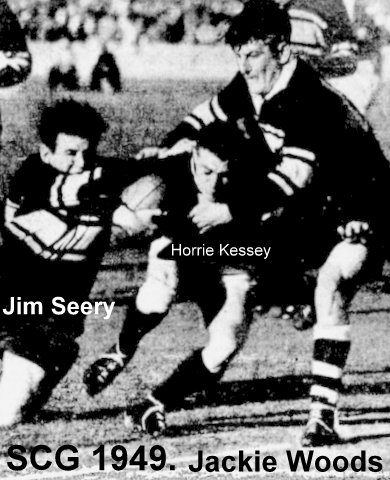 Jack was the oldest living Wests First Grade player.
Jack had been a police officer, a corner shop operator, a butcher shop proprietor & a real estate agent. Was still a regular at his local gym & a keen bike rider into his nineties.
Jack played for Norths Newcastle in 1945-46. He then went to Junee for two years as Capt/Coach 1947-48. Then Wests for three years 1949-1951 before returning to Central Newcastle as Capt/Coach for the next 3 years 1952-54.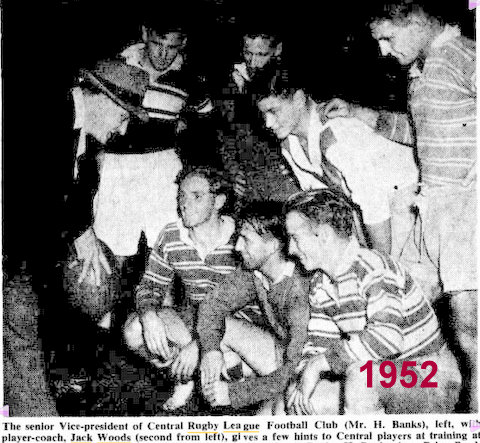 Jack in his old Wests jumper second from the left.
At Jacks funeral The Pratten Park Magpies were well represented: Tony Andreacchio, John Chow Hayes, Carl Ross, Geoff Squires &  Denis Culpan attended.
The family (son John, grandson Paul & granddaughter Katrina) were incredibly appreciative of our attendance & the memorial sash – the words were read out by the (police) Chaplain.
"We are the boys from Western Suburbs…….." was played as the crowd filed out at the end of the service.
Vale Jackie Woods.