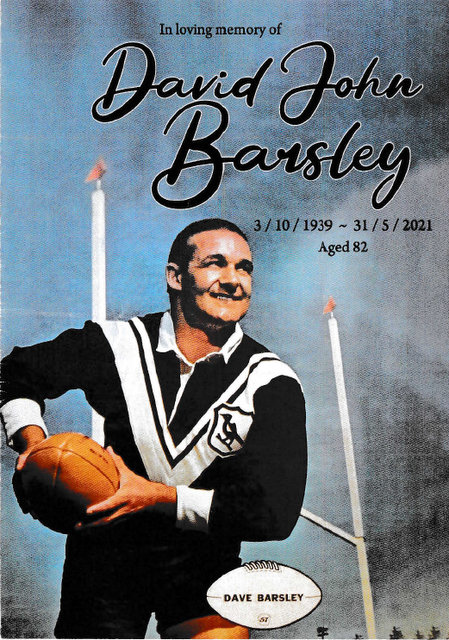 Dave Barsley Wests Player number 579 (1959)
Played for Wests 1958 – 1968
Dave's tally of games included 126 First Grade games, 26 Reserve Grade and 17 Third Grade games.
During Dave's eleven years at Wests he total 580 points in all Grades
This total is made up with 72 tries and 182 goals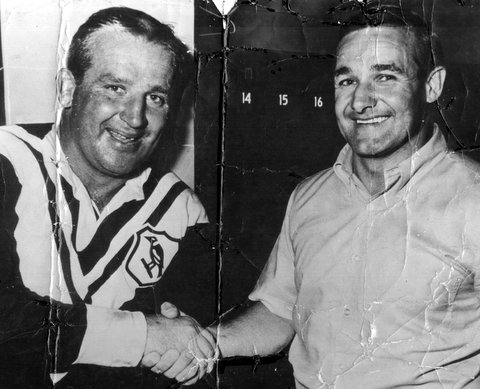 Noel Kelly and Dave Barsley
Dave played junior league with South
Strathfield & Concord United before joining Wests in 1958 after playing in
the winning Presidents Cup team that year.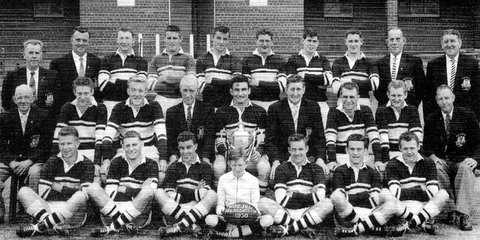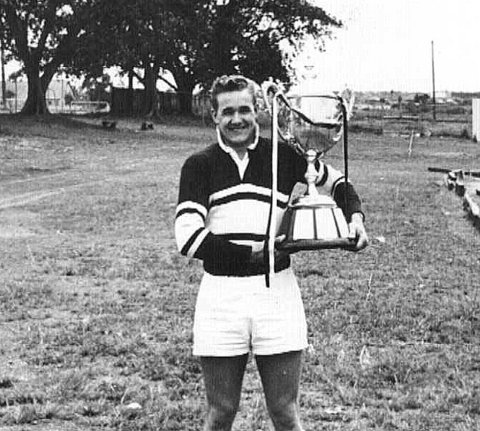 Dave played wing & fullback & was a reliable goal kicker.
In 1962 he was a member of the Grand Final team defeated by St George

Dave  transferred to Newtown where he played from 1969 to 1971
Then three successful years at Ryde Eastwood in the Sydney Second Division
competition followed before Dave took up the whistle & refereed at a high
level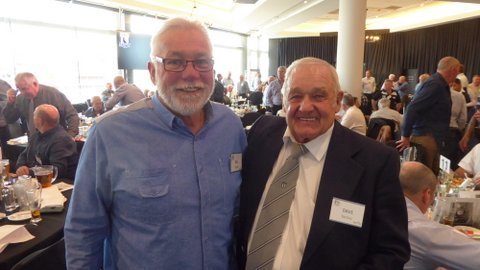 Bill Hillard and Dave Barsley
To read the full Story on Dave Barsley please take time to read my interview from a few years ago

Just click on link below
RIP DAVE BARSLEY