VALE BOB PAXTON
1941-2014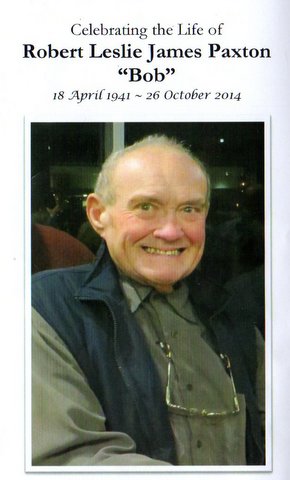 VALE BOB PAXTON
Bob "Pako" Paxton passed away recently & was suitably farewelled by his family & myriad of friends.
A Northern Sydney Men of League member, a Pratten Park Magpies stalwart & a Wests man through & through, "Pako" provided great service to his beloved Magpies over a considerable period.
He was a long serving Wests Committee Member, occasional ground announcer at both Lidcombe Oval & Orana Park & a promotions officer. His on-ground halftime entertainment schemes, particularly at Lidcombe were always innovative & entertaining & included ride-on Victa mower races, nearest the pin golf, boxing exhibitions & sports car displays. With Bill Owens & Graham McNeice, Bob was part of the production team which put together Wests' successful late seventies performances on television's Rugby League New Faces including Village People parodies & "Deep in the Heart of Lidcombe".
Bob was a larger than life character who accomplished much in his working life. He took on & succeeded in an amazing number of fields including but not limited to: panel beating, music & entertainment, journalism, broadcasting, real estate sales, house painting & working as a relief publican. Bob's "off the field" leisure pursuits were equally diverse, ranging from many years of boating at the Royal Motor Yacht Club at Newport, to cricket, touch football & golf at Palm Beach GC.
A life well lived, "Pako" will be greatly missed.
4 November 2014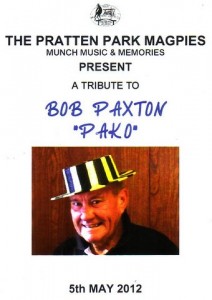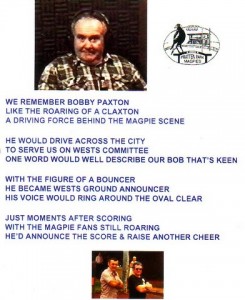 Bob had a Tribute Day held in his honour back in 2012.

Pako standing in front of some old lockers from the Wests dressing room
ex- Lidcombe Oval at the 2014 Magpie Heritage Celebration Night.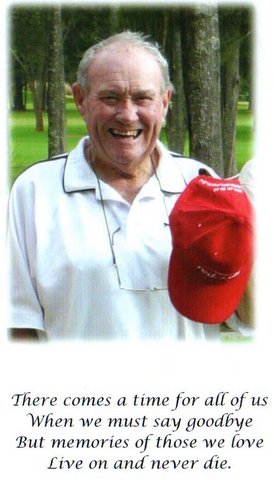 Rest in Peace Pako.