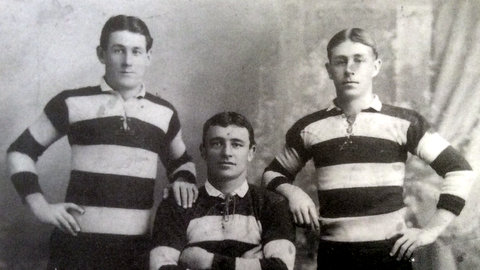 Jim Stack, Bill "Ranji" Joass and Edward Ellis.
During my search for Ranjis next of kin I discovered that his grave was situated at
St Saviours Church cemetery at Punchbowl.
To understand the full story on Ranji and his time at Wests plus the Medal presentation day please read that article which is below this story on the home page.

*

William "Ranji" Joass Wests Archives in Action.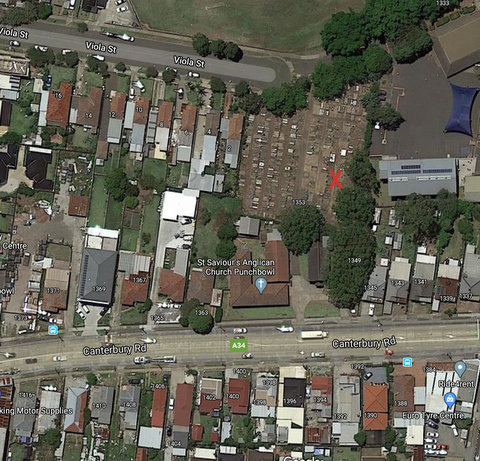 Drone view of St Saviours and X marks Ranjis grave site.
After locating St Saviours much to my surprise Ranjis grave was a "stick in the ground"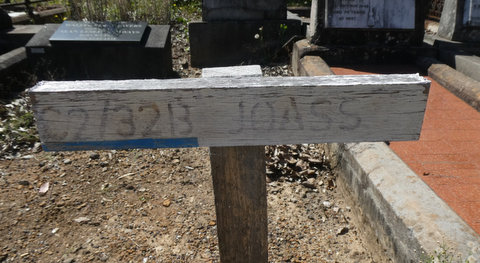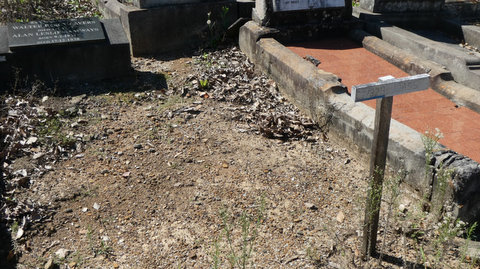 It was then that I decided to give Ranji a better and  worthy final resting place.
*
After many months (the Covid 19 virus did not help) the day finally arrived to complete the Project.

First job was to clear and level the site.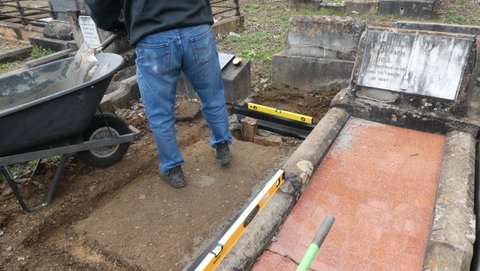 The black borders were set in place.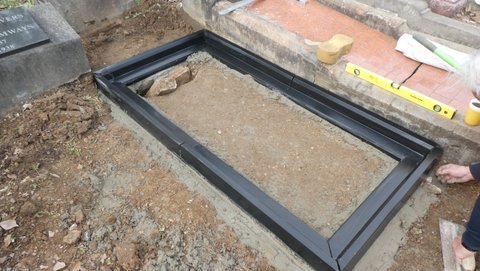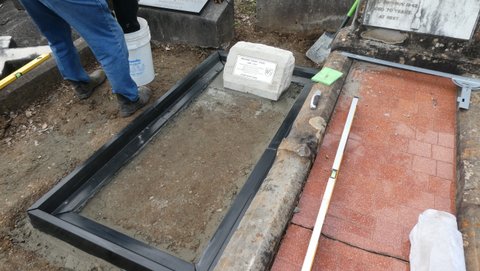 The Headstone was next.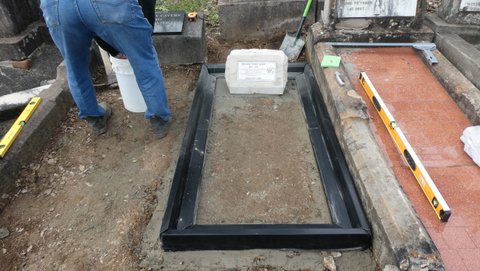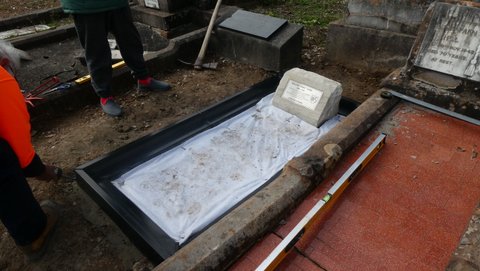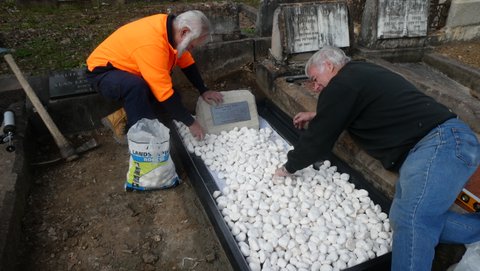 Last but no least the White pebbles to match the Black border.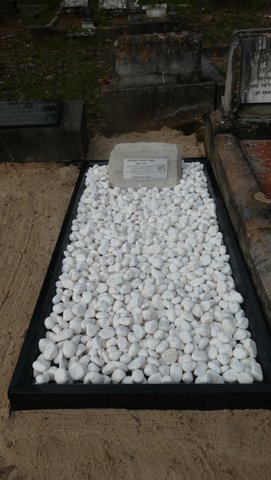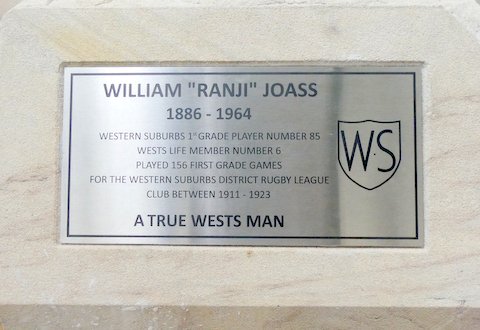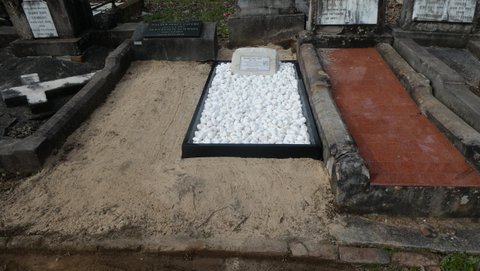 The finished product.
 There are a few people I would like to thank because without them this Project would not have happened.
Firstly, my two dear friends Keith and Ted who have been on this journey from the very start.
It would of been impossible with out their help and humour!
The people and groups that donated money so that the grave could be completed.
The Pratten Park Magpies, Ian Dodds and Enfield Federals Old Boys thank you all very much for your generous financial help.
The wonderful people at St Saviours Church for their permission to work on the grave site.
RIP William "Ranji" Joass.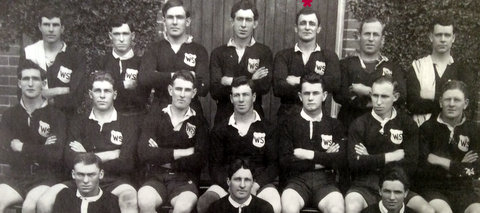 * Ranji in the Wests 1919 City Cup Winning Team photo.