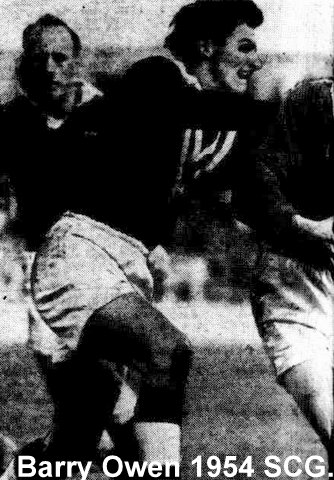 Barry Owen played for Wests from 1953 until 1958.
Barry was a very handy winger who scored two tries against Souths at the SCG in 1954.
My records show Barry played 32 First grade games with Wests his player number is 507.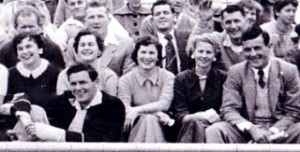 Barry Owen sitting with Wests players at Pratten Park in 1955.
Barrys best season was 1954 when he scored 5 tries for Wests.
Vale Barry Owen.