Vale Col DAVIS
1946 – 2020
Col was born on 8 June 1946 and passed away just a few days short of his 74th Birthday after a long battle with dementia.
Col spent the early years of his life in Erskineville before moving to Belfield where with his Father, began attending football matches supporting Canterbury Bankstown and Western Suburbs Magpies.
His Family moved to North Ryde when at about age 11 Col became interested in and excelled at many sports including rugby league, cricket and golf. Like many of us at our local golf courses, Col spent a lot of his spare time at North Ryde Golf Course collecting lost golf balls as a hobby and a small money making venture.  Col began playing footy with his local team, North Ryde JRLFC, playing in the forwards.  He later joined rival club West Ryde Denistone JRLFC where he captained the C grade team to the premiership.  
Col was also an excellent cricketer captaining Ryde Cricket Club A Grade. 
In 1967, Col played for Enfield Federals JRLFC and was selected in the Western Suburbs Presidents Cup team and subsequently playing 1 Reserve Grade and 2 Third Grade games that year.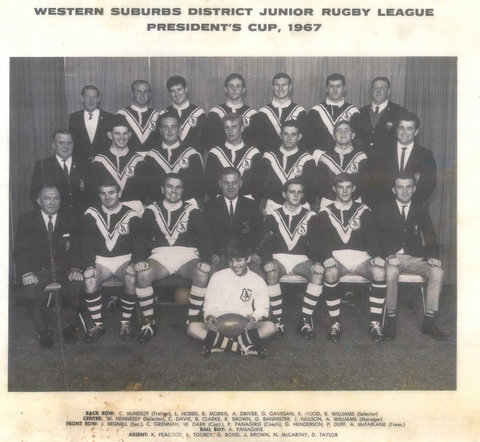 Col is middle row second from the left.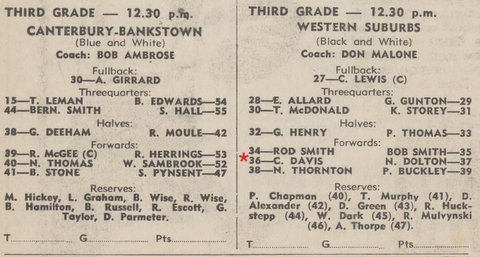 In 1968, Col played the full season with the Magpies.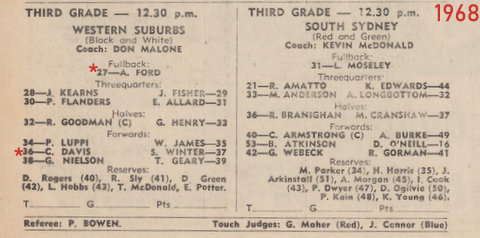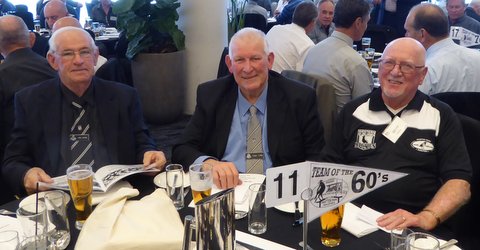 Col with two old team mates from 1968 Tony Ford and Geoff Henry at the PPM reunion 2017.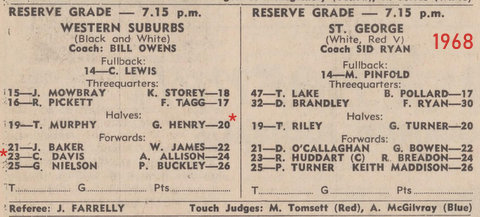 Including playing in the 3rd Grade semi final against South Sydney on the Sydney Cricket Ground in front of a very large crowd.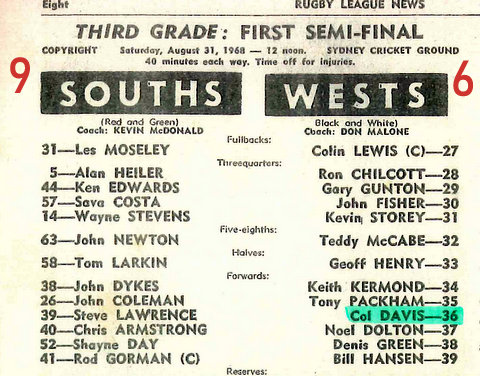 Col then played first grade for Port Kembla District RLFC in the Illawarra competition for 3 seasons commencing in 1969, before returning to Enfield Federals in 1972 and 1973, playing in the Club's first ever A Grade Premiership winning team in 1973.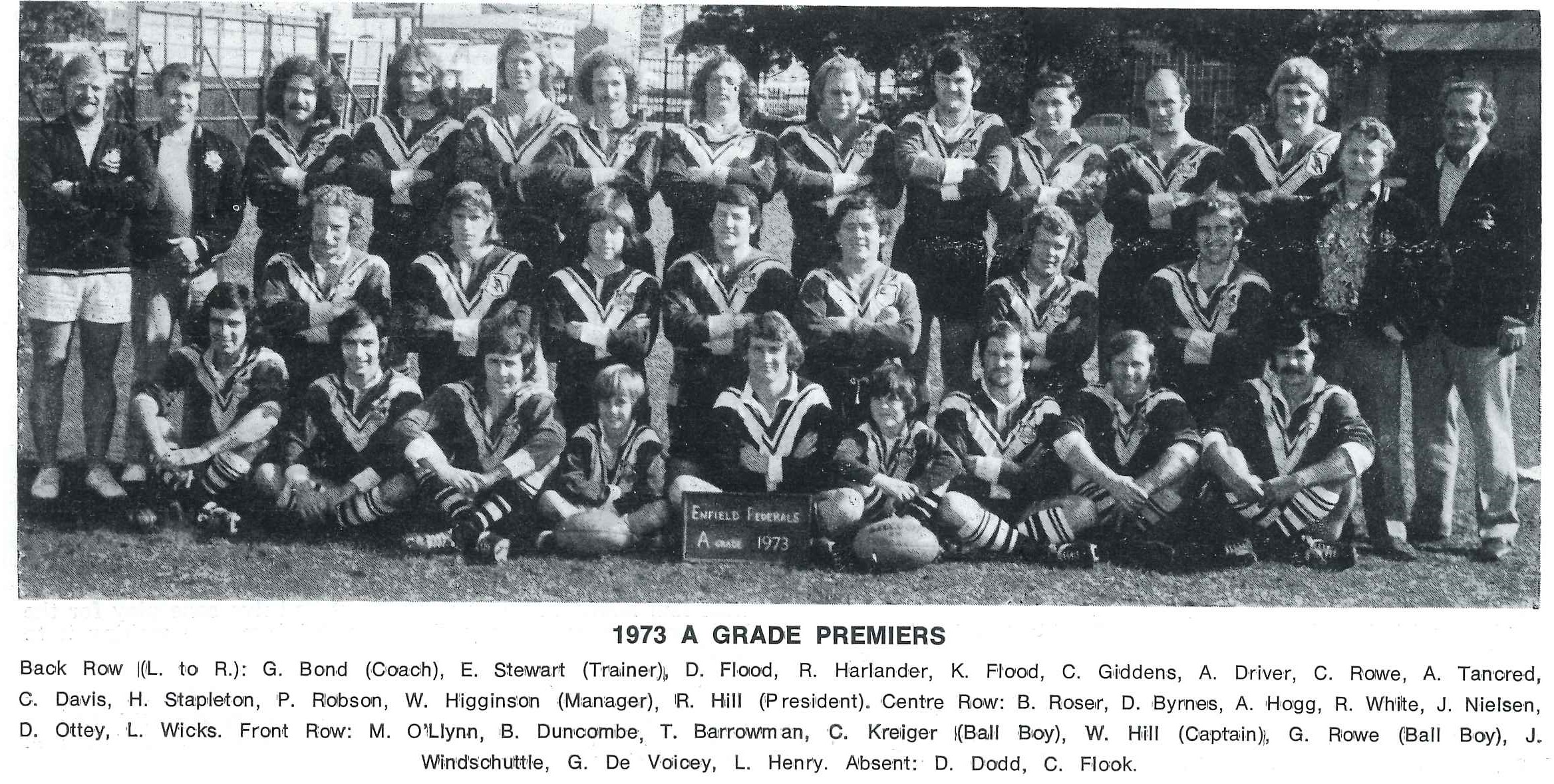 During those years, Col had the rare if not unique distinction of a Father & Son playing with the Club at the same time with his Son, Colin Davis or C.D. as he was affectionately known, playing Under 7's.
In 1974 Col moved up to Brisbane commencing a very successful coaching career winning three premierships with Fortitude Valley's Rugby League Club in under 16's, 17's & 18's.
After the completion of his football career Col purchased a 250cc speed car competing for 10 years at local speedway events winning a Feature race at Redcliffe Speedway.
Redcliffe Speedway.
Col was a very proud Member of the Pratten Park Magpies and every year would travel down from Brisbane to attend our Reunions to catch up with his old mates developing a close friendship with Tony Ford. Very sadly, Tony and his Wife, D.A. were unable to attend Col's Funeral because of Covid 19 restrictions.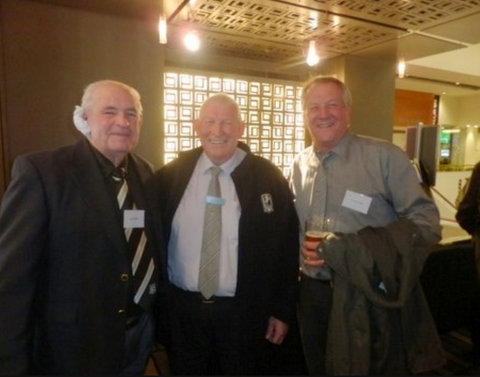 Col with Tony and Peter Ford.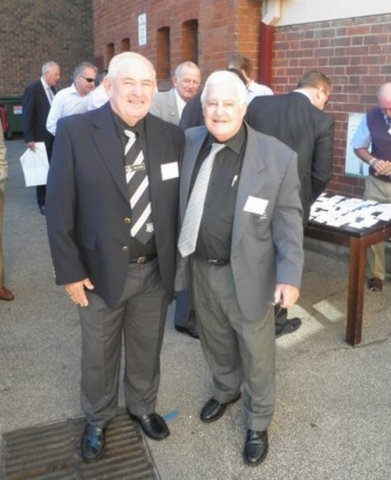 Col and Carl Ross at the SCG reunion 2012.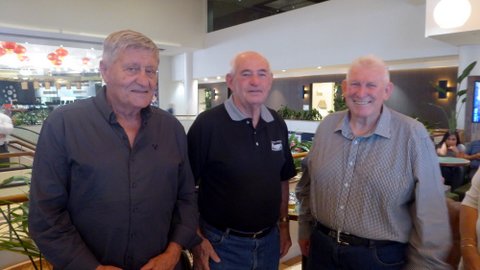 Col and Tony Ford at the Enfield Feds Team of the Century and 60th Reunion Night held in 2019.
Despite ill health Col travelled from the northern suburbs of Brisbane to attend the Enfield Federals Past Players & Supporters 60th Reunion just 15 months ago! 
Pratten Park Magpies have arranged to send our Memorial Sash to Col's Wife, Lesley.
 RIP Col Davis.