Gary BOND
1948 – 2020
Gary was born into a football Family.
His Father George, played for Western Suburbs during the war years playing 23 games in Reserve & 3rd Grade between 1939 to 1942.
Gary grew up in the South Strathfield area attending South Strathfield Public and later South Strathfield High School.
 Together, with many of his classmates from South Strathfield Public, Gary played in the first Enfield Federals team of the modern era in 1959. Gary's love of Enfield Federals and the game of Rugby League continued the rest of his life.
Gary's playing career continued at Enfield Federals until 1967 playing alongside so many talented footballers such as Tim Pickup OAM, Neville Hornery, Rod Smith, Jeff Nielsen, Jimmy Hain, Michael "Dolly" McLean, Ricky Brown, Ted Stewart, Larry Pearce and the Begnell boys, in arguably one of the greatest ever Enfield Federals sides.
Along the way, Gary was selected in the NSW Coaching Squad in 1964 – 65, which included future First Graders Michael McLean, Terry Bawden, Anthony Antunac, Paul Sait, Len Stacker & Jim Hall. Coaches for the Squad included Keith Holman MBE, Keith Gittoes, Ken McCaffery & Ferris Ashton.
Gary had a brief stint with the Dapto Canaries in 1968 and although he didn't play in the Grand Final, he contributed to the Club winning the Illawarra 1st Grade Competition.
In 1969 Gary had a season playing for Sydney Water Board in the NSW Public Service competition along side Western Suburbs great John Elford.

In 1971, he was a member of the very successful Concord United A Grade Minor Premiers & Premiers before returning to his beloved Enfield Federals where he coached the A Grade for 3 years from 1972, which included the Club's first ever A grade Premiership in 1973 and back to back Titles in 1974.
In recent years, Gary was the major Benefactor to Enfield Federals Past Players & Supporters, contributing significant sums of money so that those who followed him playing for the mighty Enfield Federals could 'keep the dream alive'. Gary absolutely insisted that his contributions be under the guise of anonymity and confidentiality, such was the character of the man.
We hope you reflect and enjoy the following photographic life and times of Gary Bond.
1959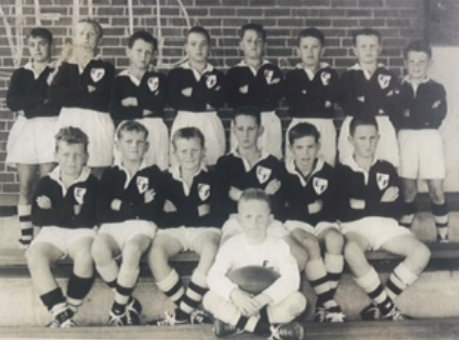 Back row L to R:  R.Booker, A.Maker, T.Pickup, D.McKinnon, P.Doolan, L.Pearce, E.Stewart, J.Beaver.
Front row L to R : J.Hain, N.Hornery, G.Bond, R.Brown (Capt) R.Smith, T.Begnell.
L.Pearson (Ball Boy)
1960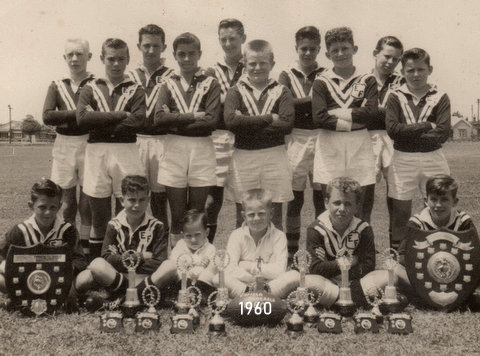 BACK : Les Fruend, Terry Begnell, Rick Brown, Ken Nicol, Richard Delaney.
MIDDLE: Don McKinnon, Ray Brooker, Gary Bond, Michael McLean, Chris Flook.
FRONT: Tim Pickup, David Holst, Joe Begnell (Mascot) Les Parkinson (Ballboy), Jim Hain, Larry Pearce.
1961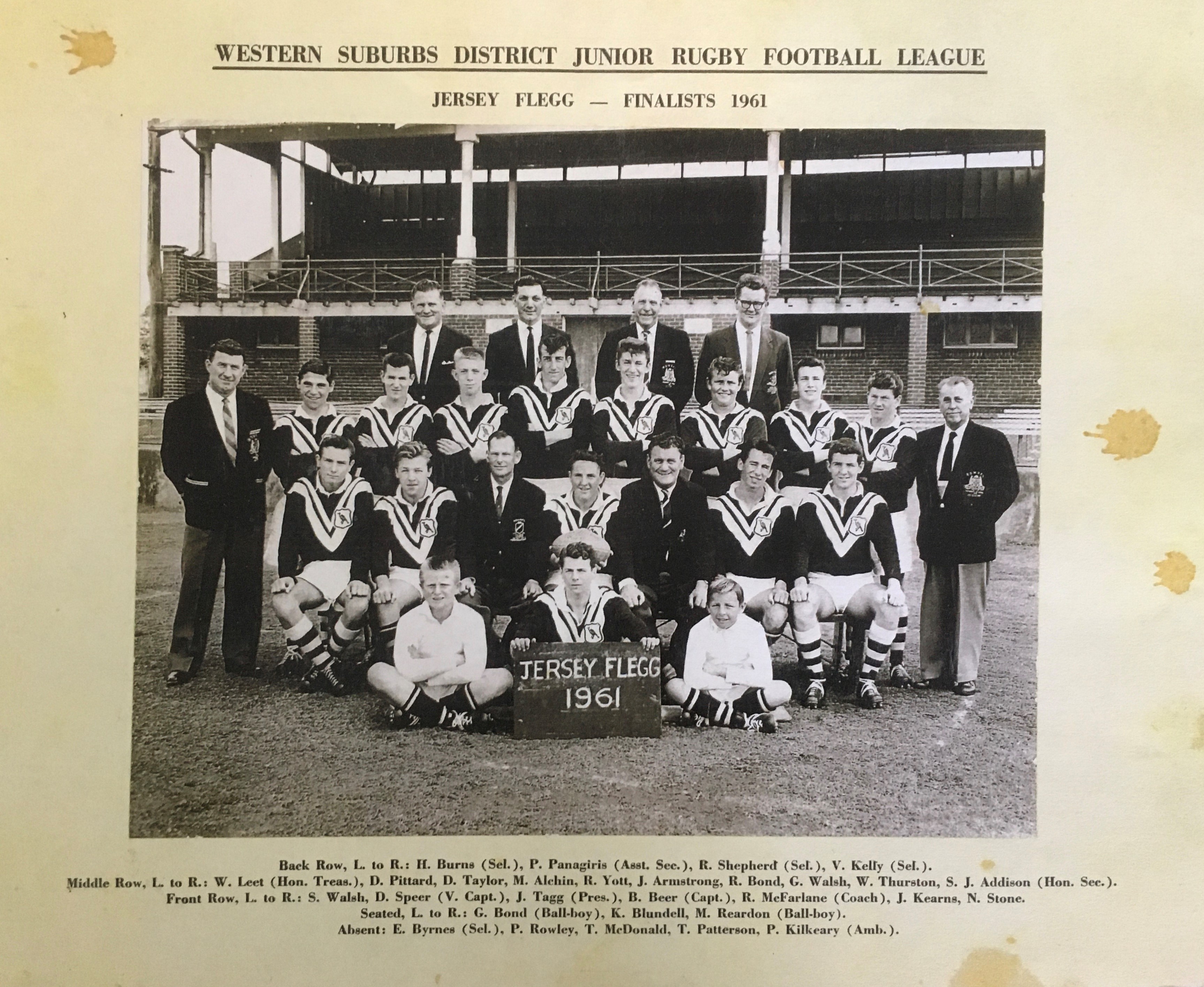 1963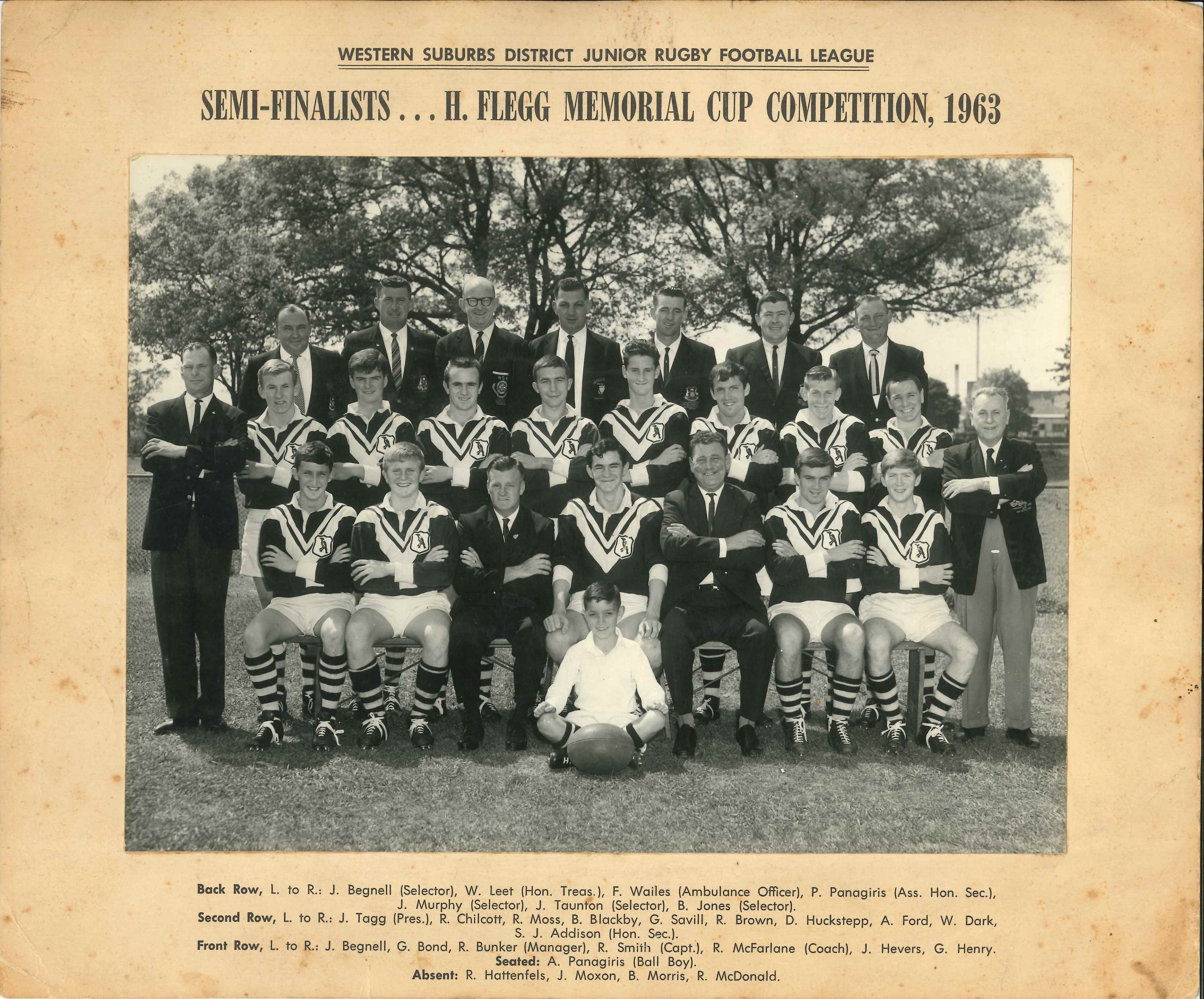 1964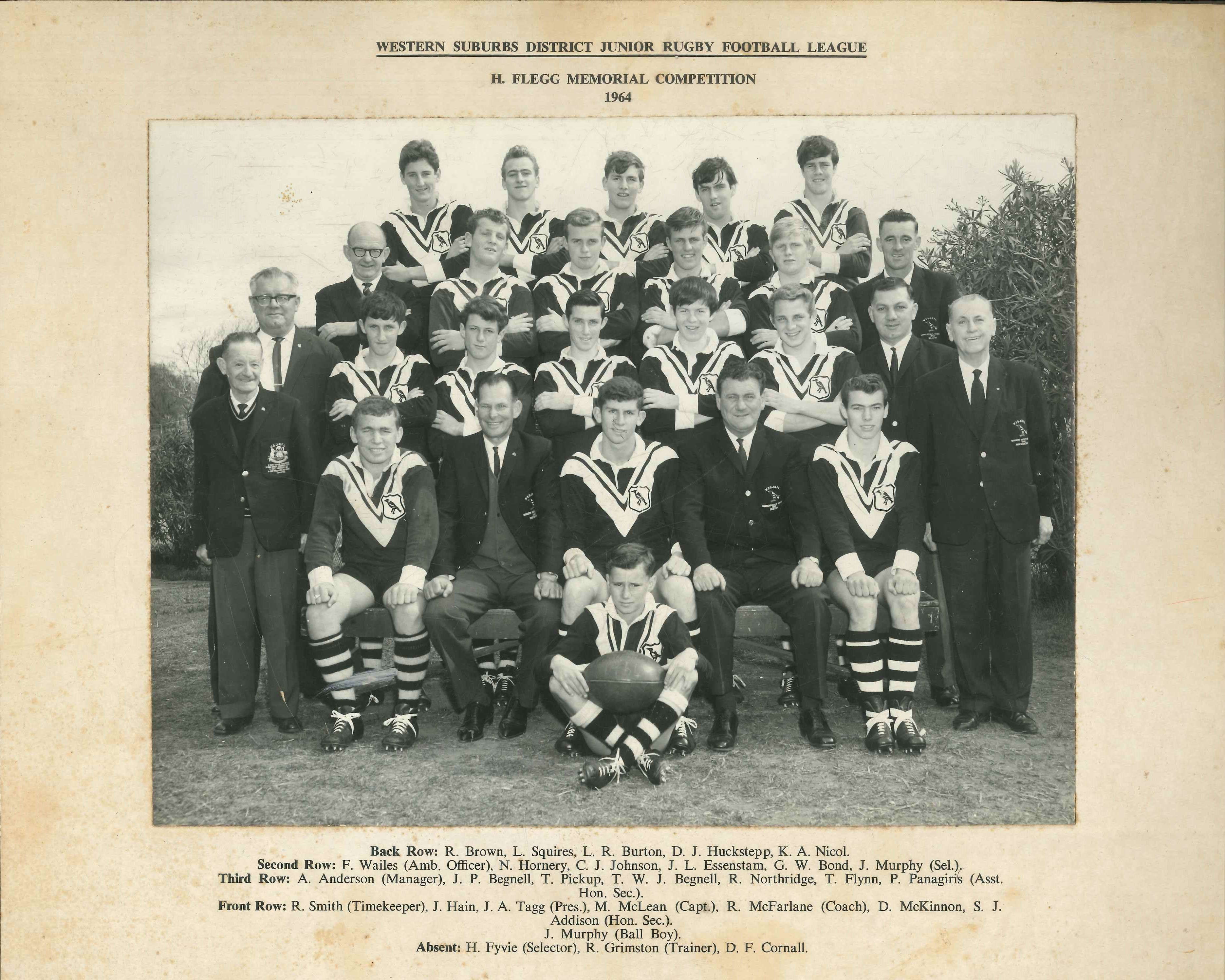 1965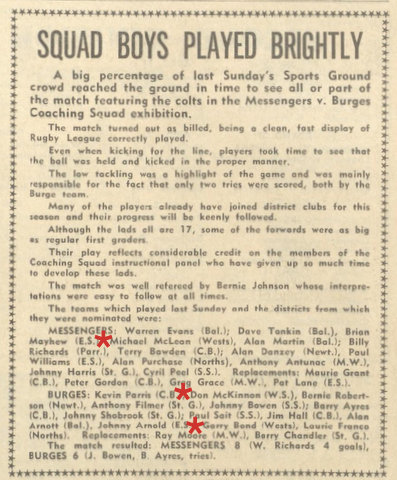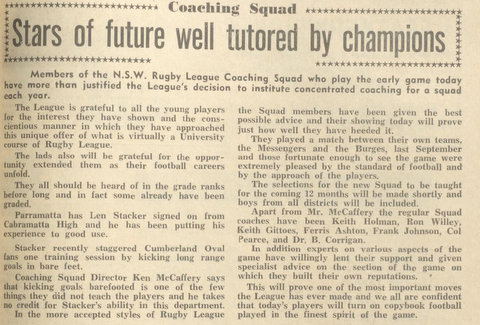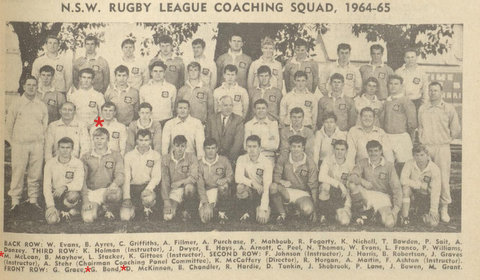 *  Gary Bond in the NSW Coaching Squad 1965.
1967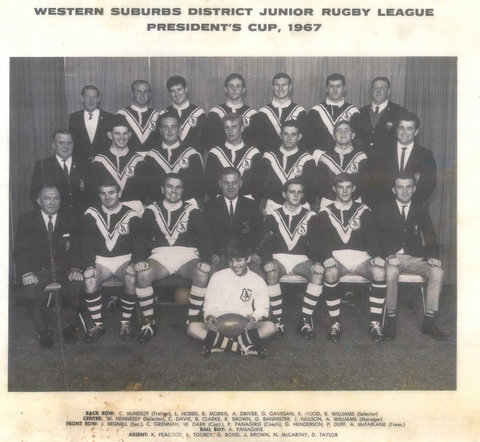 * Gary Bond and *John Elford playing for the Water Board.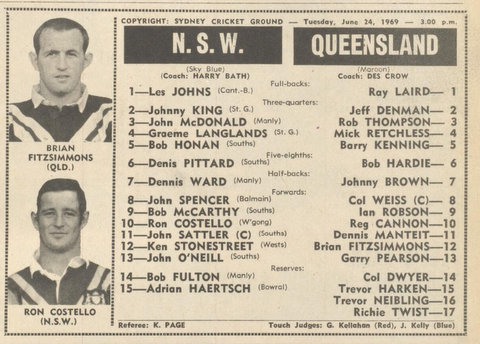 The NSW V QLD was the main game on that day back in 1969
1971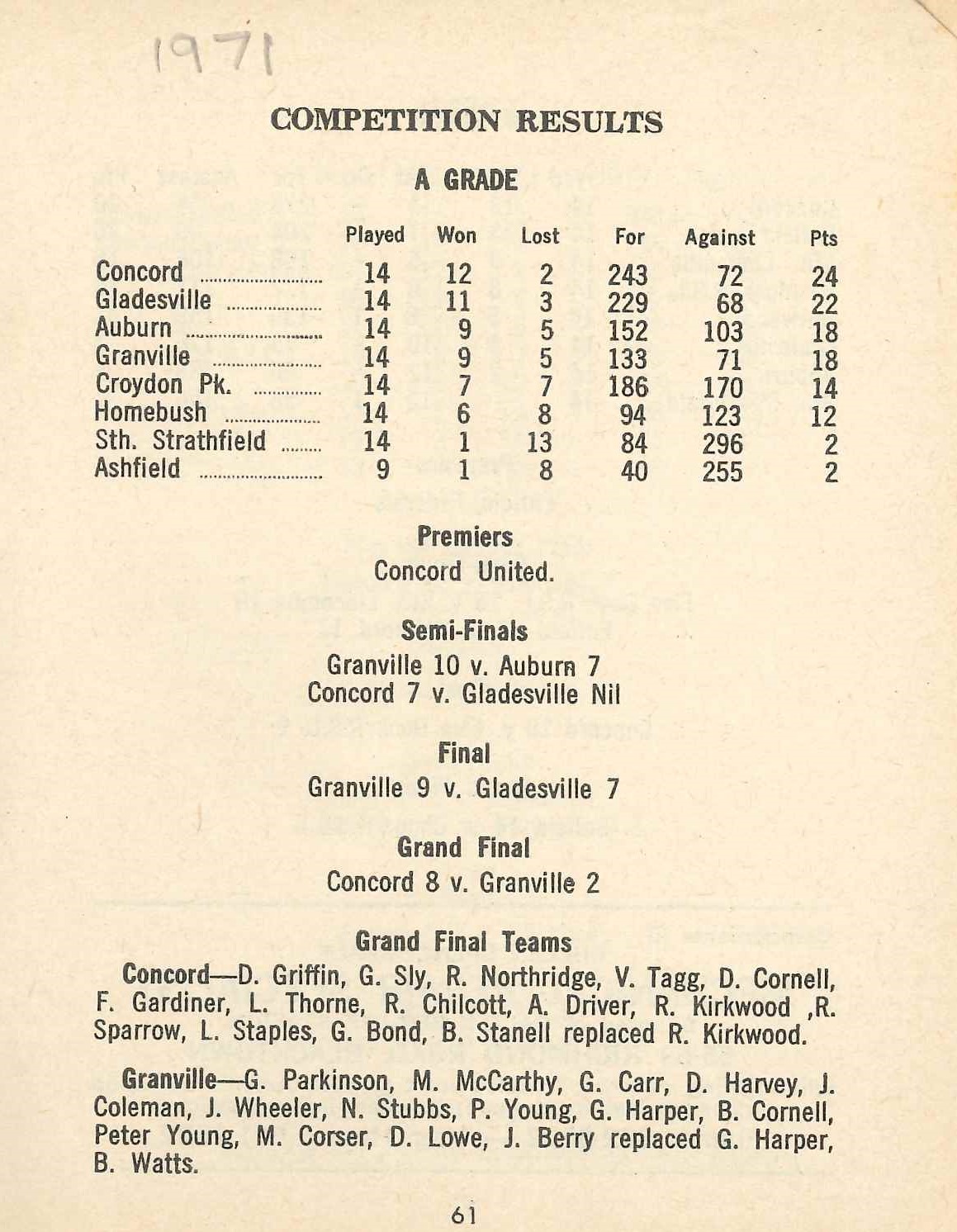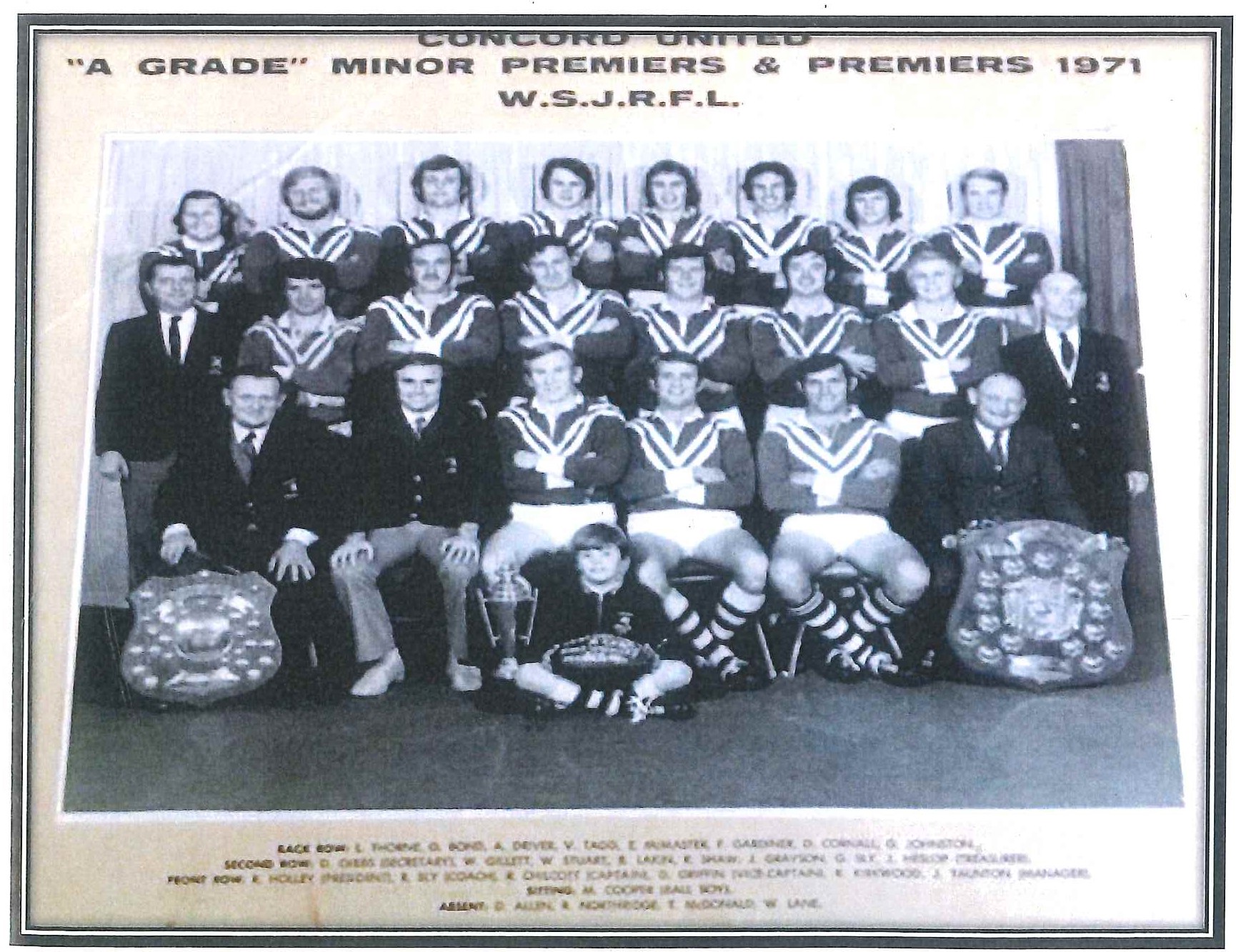 1973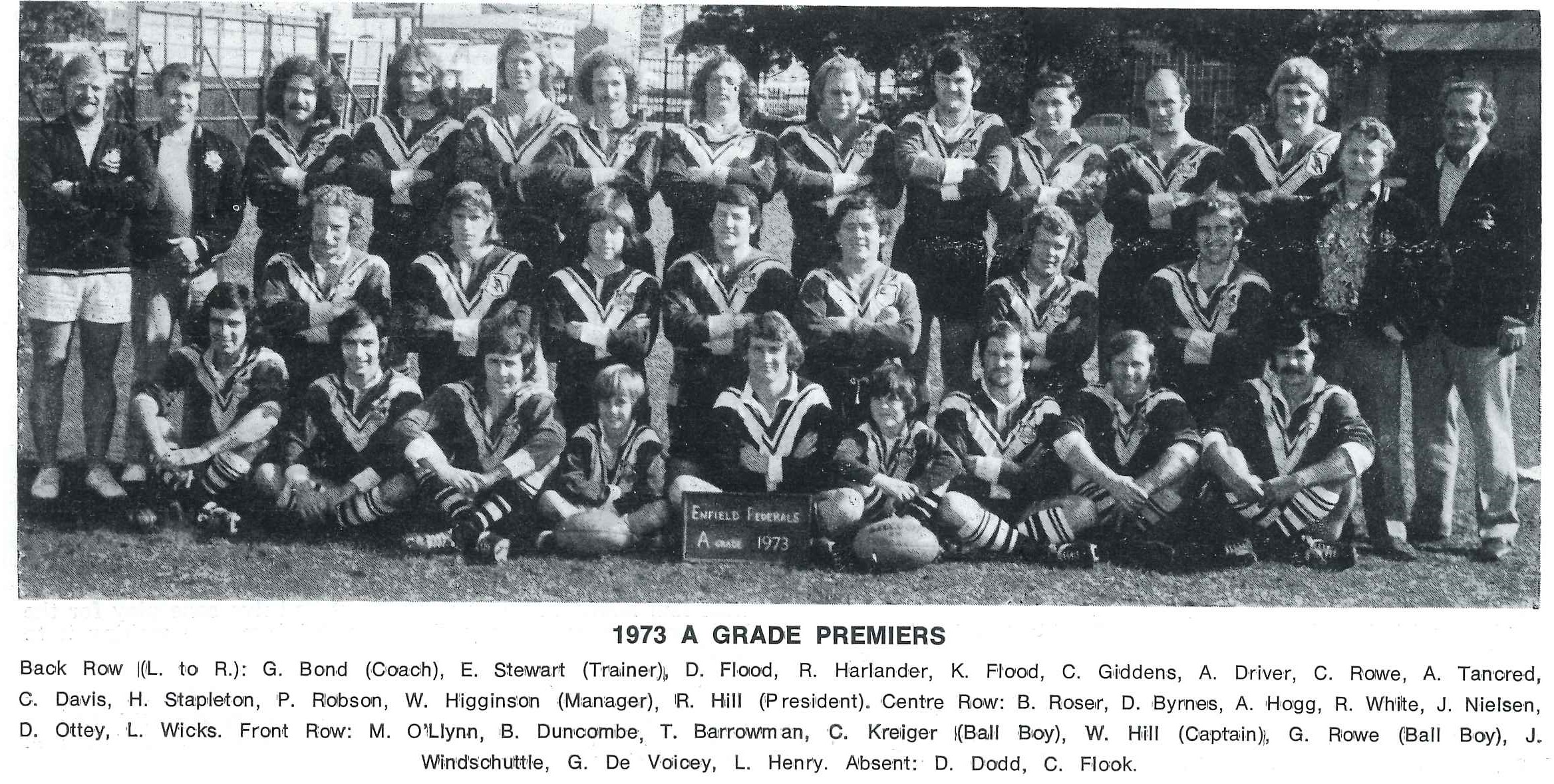 Who will ever forget the Maddest Monday of them all, the day after winning the 1973 A Grade Premiership.
1974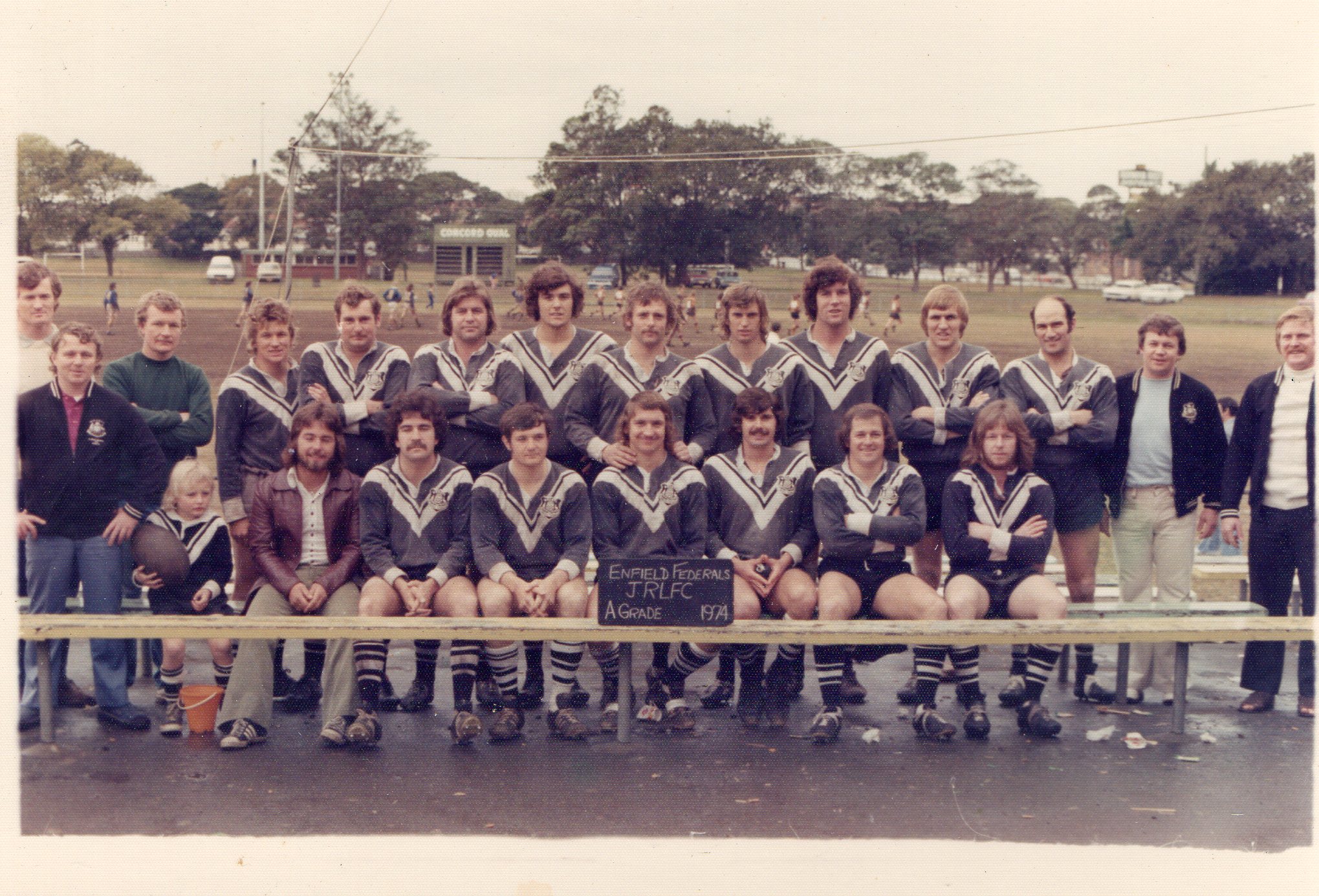 1978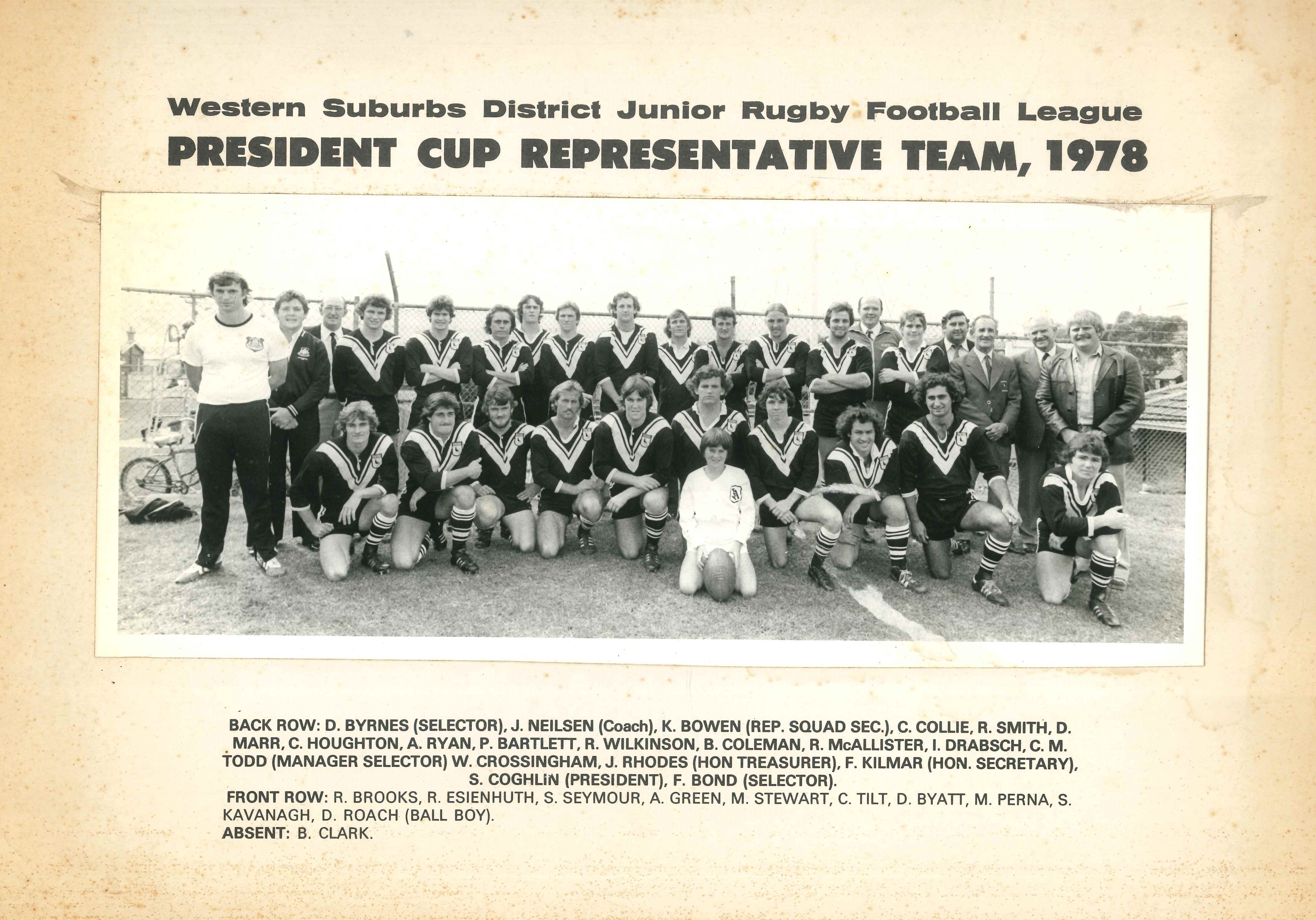 Tributes/Reflections
'So sad to hear, went to South Strathfield PS with Gary, then also at South Strathfield HS. A great footballer & cricketer also. RIP Gary'
 John Constable
'Gary was a tough but fair man. Mostly a Gentleman but had his political incorrect moments'.
 Lance Henry
I played Rugby Union with Gary for Burwood Briars in 1962, We played in yellow jumpers – no stripes or any other adornment.Met & warmed up on Saturday mornings at Burwood Park. We had a pretty good team including Alan Driver, Raz Burtonwood, Ted McCabe, Reg Tooby, Frank Tagg & Gordon Bray.We won the comp & Gary was named the Best Forward for the season. Gary was an outstanding player – tough & mistake free.
Geoff Squires
'My thoughts of Blue have very little to do with the footy, we being Rick, Teddy, Gary, Larry then the two Jim's, Neville, the Smith boys were engaging in playground wars from 1953 when we started school. I think the formation of Feds was a conspiracy to keep us off the streets. All my thoughts and memories of Gary are of events and happenings good and maybe not so good but all being a huge part of our lives, the club (Enfield Federals) was our cave, Gary as you know loved and respected the part that Feds played in keeping our group connected and it was his wish that it go on, he was never driven to become the best footballer, just to be involved with a great mob of people and enjoy life'. 
Terry Begnell
'My experiences of Bondy were framed as a very young boy. I would observe Gary interacting with the crowd of boys who were basically my elder brother's, Terry, friends. I stress friends because they were friends before they were team mates in the  first team of the reformed Enfield Federals Club in 1959. There was Bondy, Ricky, Teddy and Hornery in the earliest days. Hainsey and Neilo a bit later and many others. In summer they would come to collect surfboards from our front verandah, load them on to a collection of shit box cars and off they'd go. Often they would drag me out to walk the streets with them. They were all smoking and Bondy one time shoved a ciggy in my mouth as I was walking into High Street, I was 4 maybe. They laughed. I didn't. On summer nights they would smoke and play ping pong in Yuan's garage next door to Teddy Stewart's house in High Street. There were challenges, winners, losers, fights over losses, bragging rights for winners but above all the bonds of indivisible friendship was formed in that garage, on those streets and on the footy field. They were the boys from the Feds, friends forever and unbeatable on the field. Bondy had a heart as big as his frame, he once knitted a jumper for my disabled sister, he was in his late teens, an act if found out, would not have brought any shame, it was what he did, generosity of no bounds but done in anonymity. Goodbye Gary, a friend, a cousin, a man of considerable gifts.  A man legendary in the Feds history…
 Joe Begnell
'My last memory of Gary was the big bear hug after last December's get together – a great and very fond memory' 
Dr Peter Di Michiel
'Bondy always seemed to be invincible'
 Nathan Cole
"Think where mans' glory most begins and ends
And say my glory was I had such friends" -
Yeats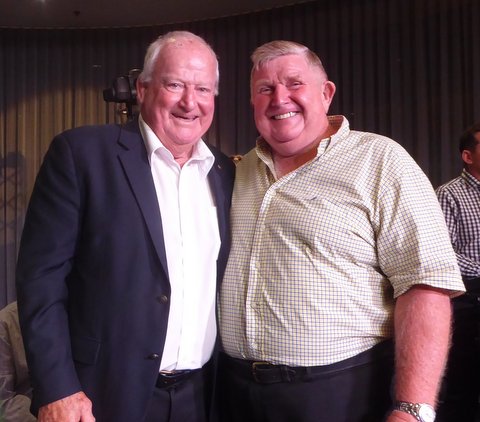 Noel Kelly and Gary Bond at the Enfield Federals 60th Reunion in 2019.

Gary Bond RIP