Vale Dick Mc Kelvey.
1927 – 2020.
Age 93
Born in 1927 in Homebush, the world was a different place of course. He remembered the cattle holding yards for the abattoirs and how a man with a flag would stop all traffic on Parramatta Rd to allow the cattle to pass. He attended Homebush Intermediate School (although he said he wagged half the time) but his father (who owned butcher's shops in Homebush) told him, "If you don't take school seriously, leave and become a butcher!" He became a butcher! He played footy early with Homebush Football Club, winning premierships in 1943/44 as a 16/17 year old. He started playing with Wests in 3rd Grade in 1945 as an 18 year old.
Dick played with Wests between 1945 and 1950.
13 First Grade games 68 Reserve grade games and 9 Third grade games.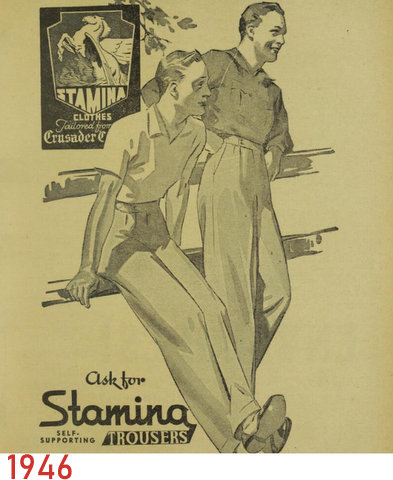 What the best dressed footballers were wearing??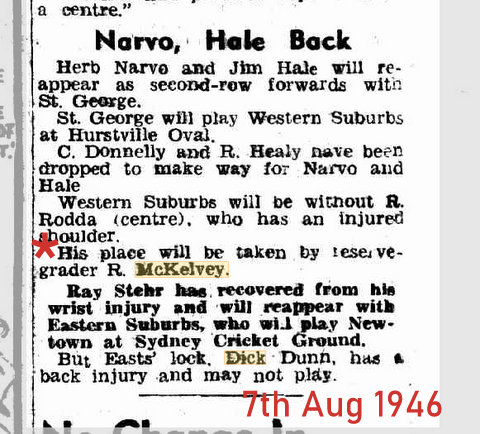 Dick makes the big time as a young 19 year old.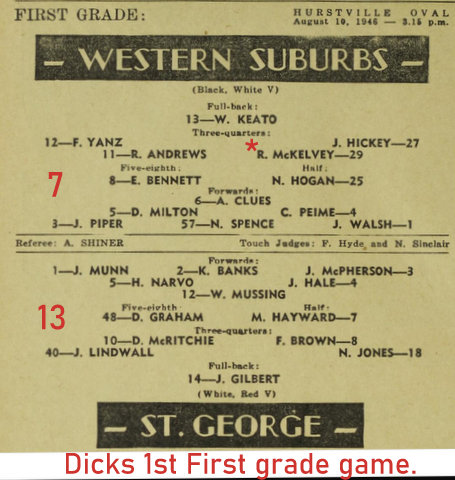 His 1st First grade game was in 1946 against St George.
In 1947 and 1948 Dick played lower grades at Wests .
At the end of the 1947 season Dick and the Wests Team went to Queensland for a end of season trip.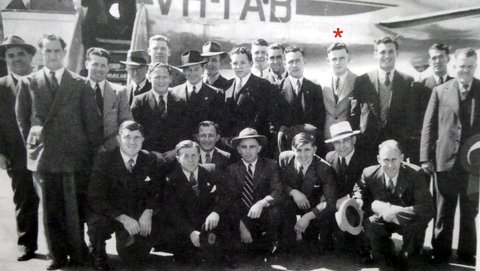 * Dick Mc Kelvey.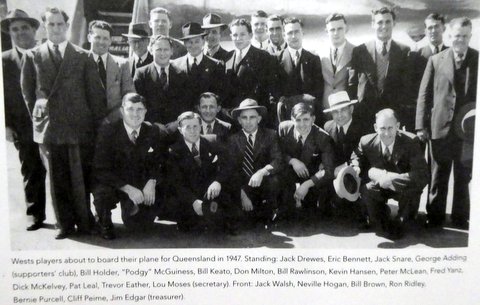 In 1948 Wests won the First grade comp and Dicks Reserve team made it to the Grand Final.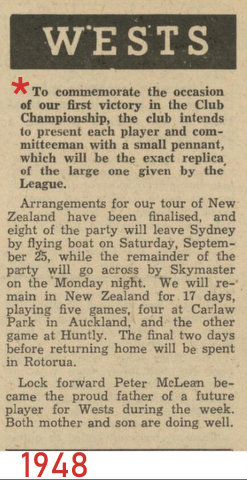 Wests win the Club Championship for the first time in 1948.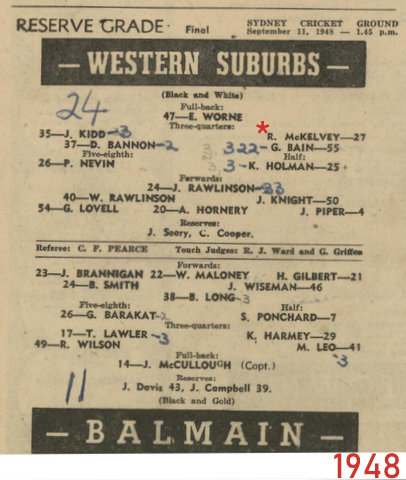 Very good win by Wests.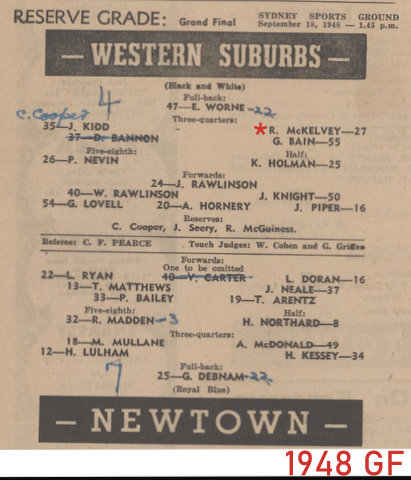 Unfortunately Wests were beaten by Newtown in the Grand Final.
1949 was Dicks best year at Wests . He played in 12 First Grade games.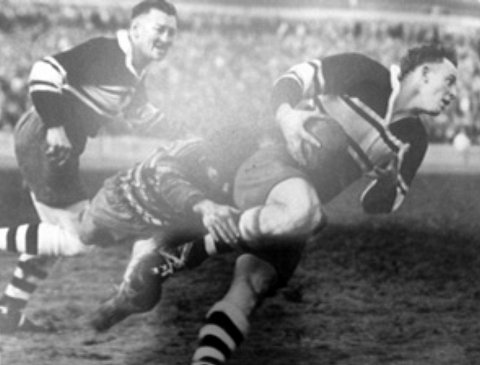 Dick in 1949 as a Flying Winger.
Billy Keato backing up .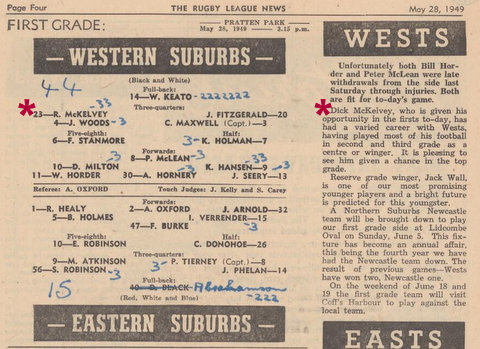 Dick scores 2 tries.
Wests 44 beat Easts 15 at Pratten Park in 1949.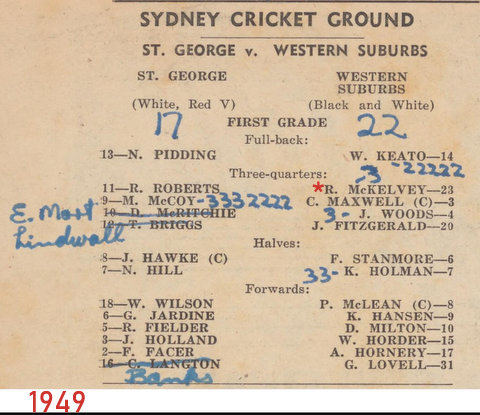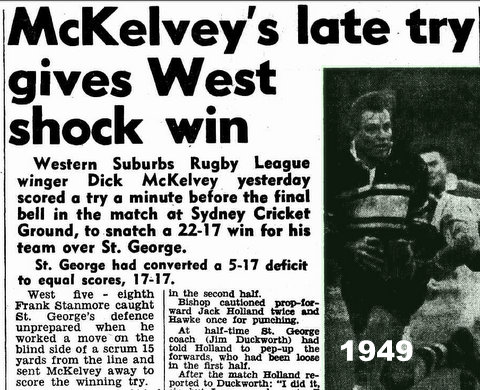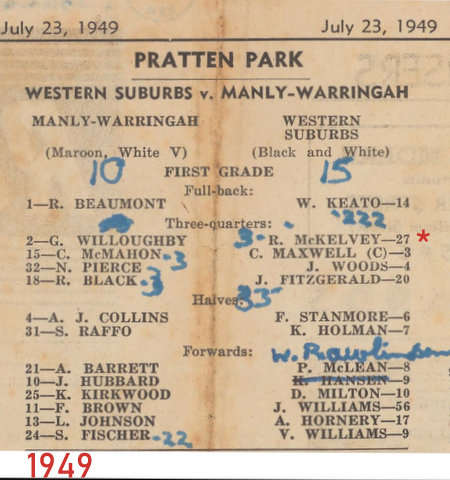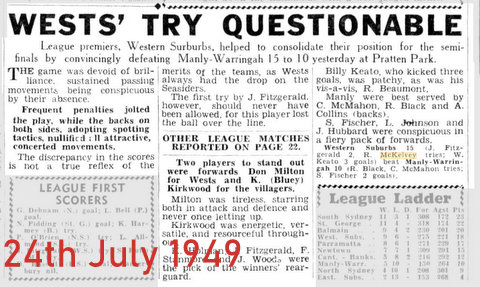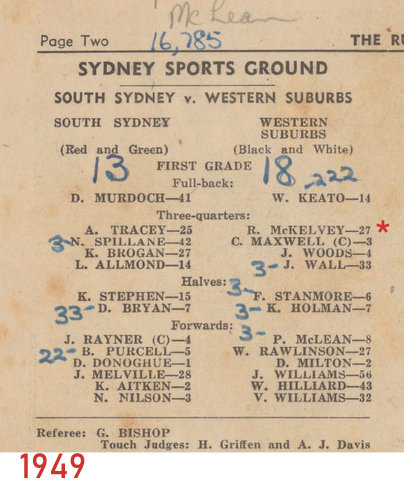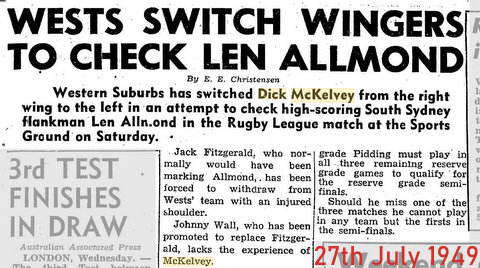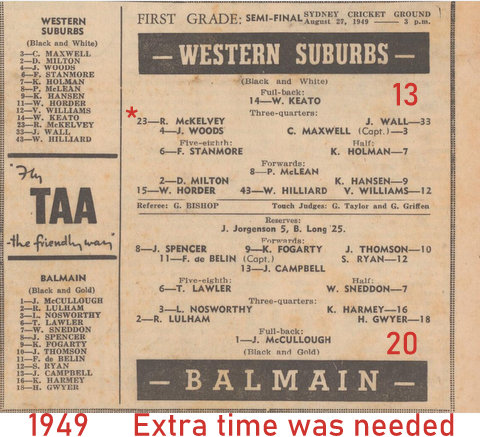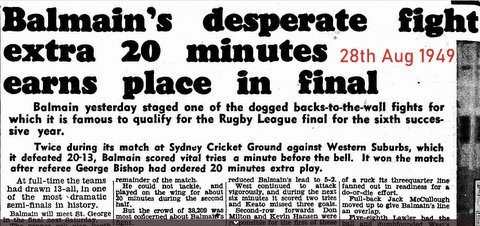 *

1950 would be Dicks last season at Wests.
All three grades made the Semi Finals the Reserve and Third grade were beaten on the same day at the SSG.
The First Grade survived another week but were beaten by Souths in the Final by 21 to 15.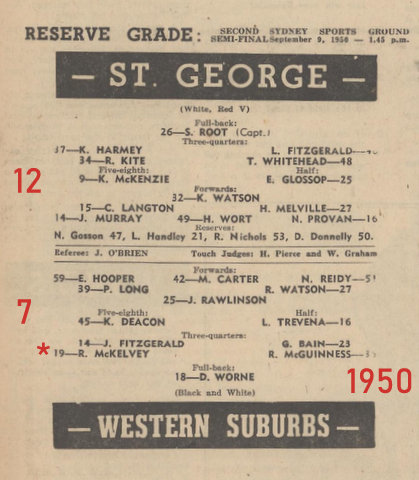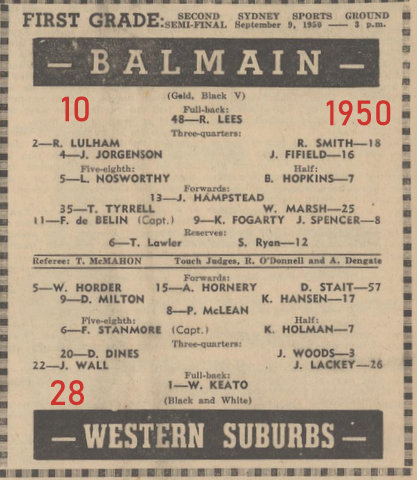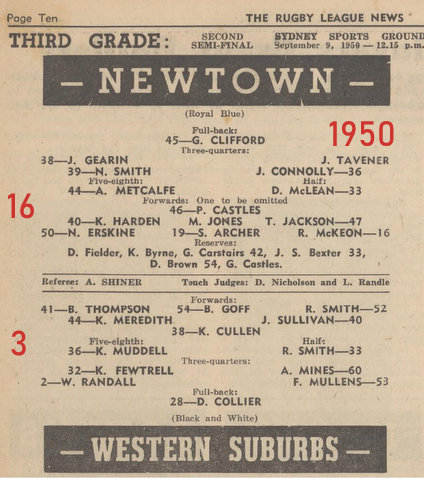 After 6 seasons and over 90 games in all grades Dick left Wests.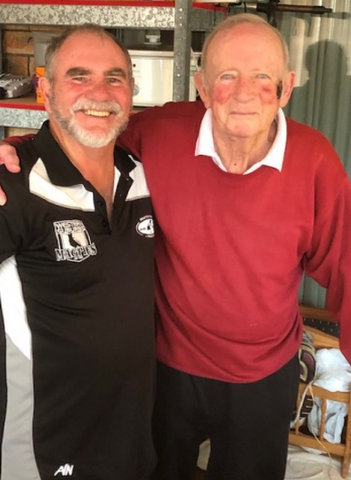 Geoff Ibbett and Dick May 2019.
NOTE: Under this Vale on the homepage there is a story about Rick Wayde and Geoff Ibbett visiting Dick at his home in May of 2019.