PRATTEN PARK MAGPIES 2020 REUNION.
ADVANCE NOTICE.
Our 35th Annual Reunion will be held on Saturday 18th July 2020 at Wests Ashfield Leagues Club.
Please put this in your diary,an invitation will be sent closer to the date.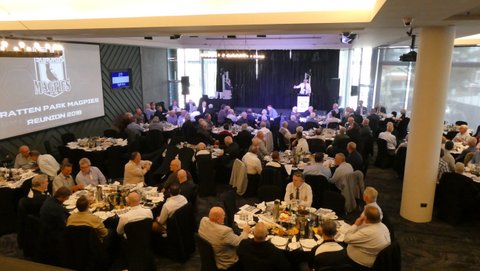 Scene from last years Reunion.
Great food.
The Pratten Park Magpies acknowledge the support of Wests Ashfield.
President 0420925598 * Secretary 0419423059 * Treasurer 0411516157.
" Think where man's glory most begins and ends, and say my glory was I had such friends." Yeats.