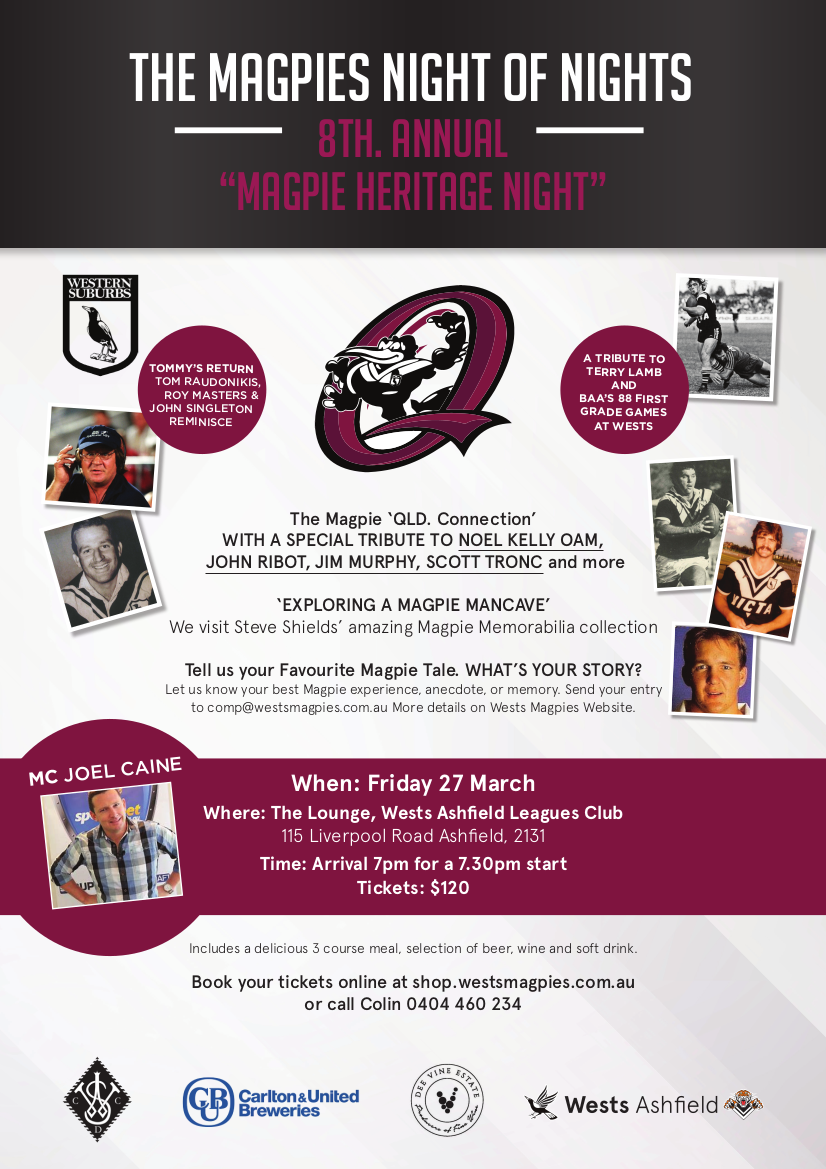 Due to the COVID -19 virus the 2020
Magpie Heritage Night has been postponed. 
*

Very reluctantly, in view of the deepening issues with the coronavirus,
we have decided to postpone the eighth annual 'Magpie Heritage Night'
We apologise for any inconvenience, however, all Invitations, ticket payments, etc., stand for a later date.
We'll keep in touch as the crisis lessens and we work toward a new date later
in the season, hopefully with plenty to celebrate as Wests Tigers and Wests
Magpies progress through the season.
*

Two great wins on Sunday versus St. George!!
Again, we're all very sorry and we hope we haven't caused inconvenience.
Best Wishes,
Rick
RICK WAYDE
Organising Committee MAGPIE HERITAGE NIGHT
Director WESTS MAGPIES, Director WESTS TIGERS